Enjoy the winter-exclusive scenery of the beautiful contrast of red and white at Heian Jingu Shrine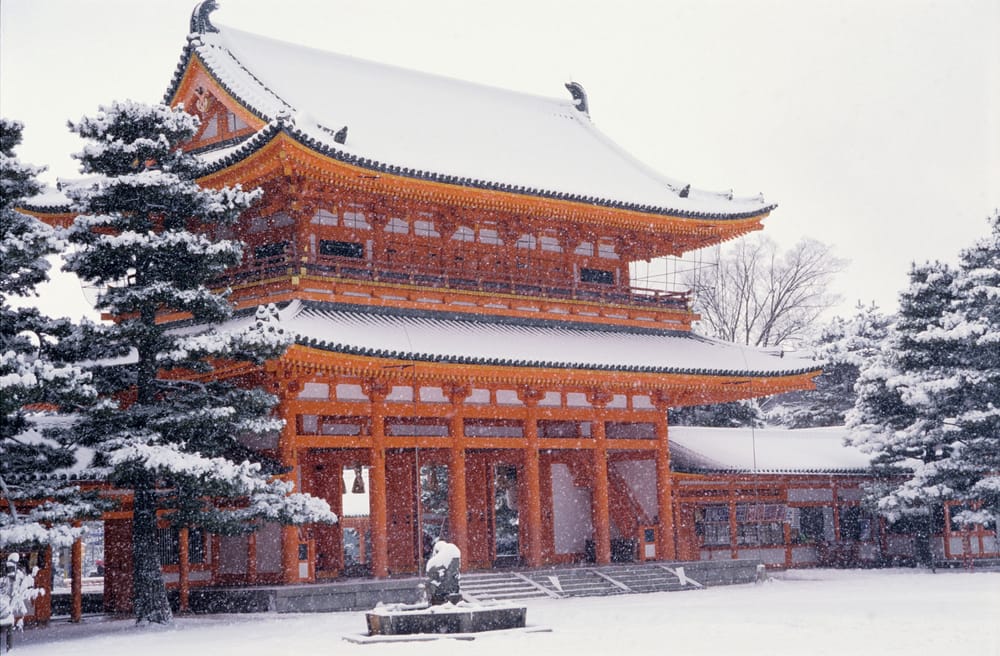 The largest gate in Kyoto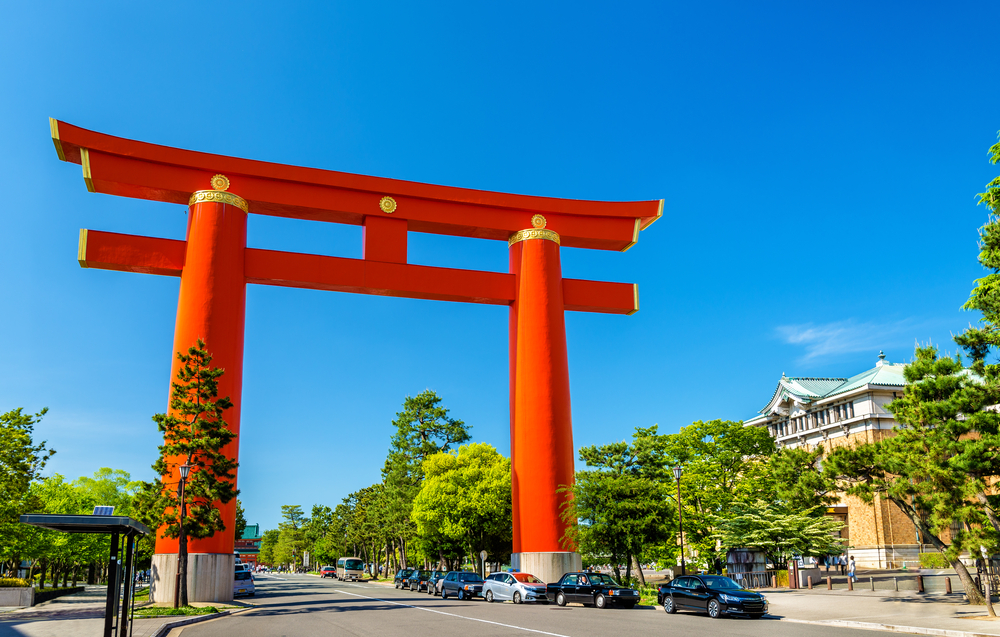 The large gate which suddenly appears when walking Higashiyama area is the entrance for Heian Jingu Shrine. The red gate standing towards the sky is simply astonishing. The largest gate in Kyoto is eye-widening when you see it for yourself up close.
The detailed design of the Otenmon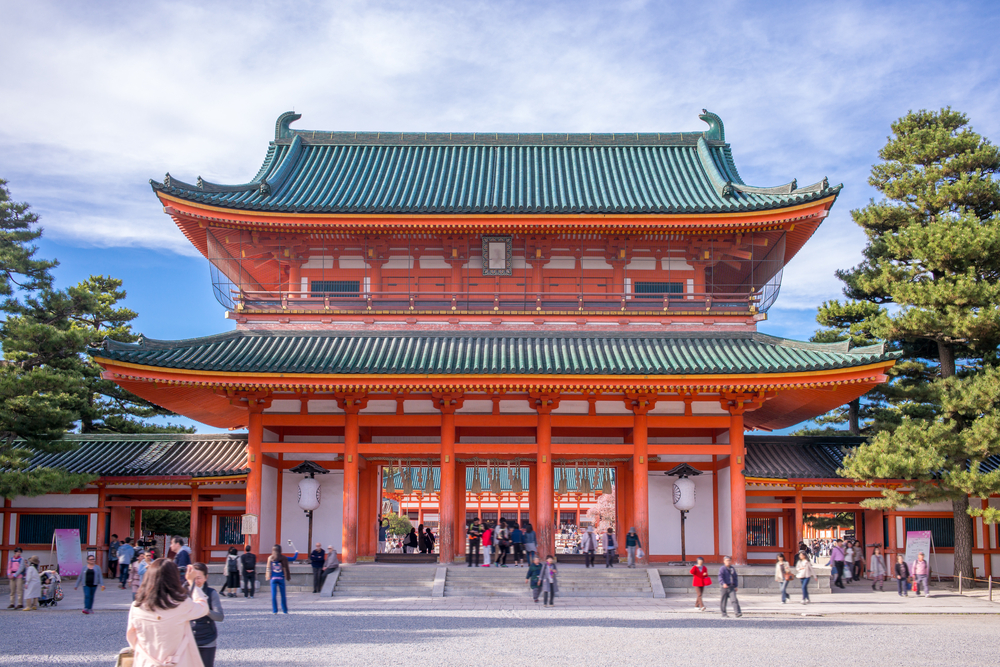 After entering the gate, the next building you see is the main entrance of Heian Jingu, the Otenmon. The beautiful building is appealing already, but the main focus of this gate is the detailed design. The 2-story gate has a very detailed design even on the back of the roof and the inside the gate. It may snow in the winter too, and you may be able to see a combination of red and white if you are lucky.
The perfect balance of the red building and the white sand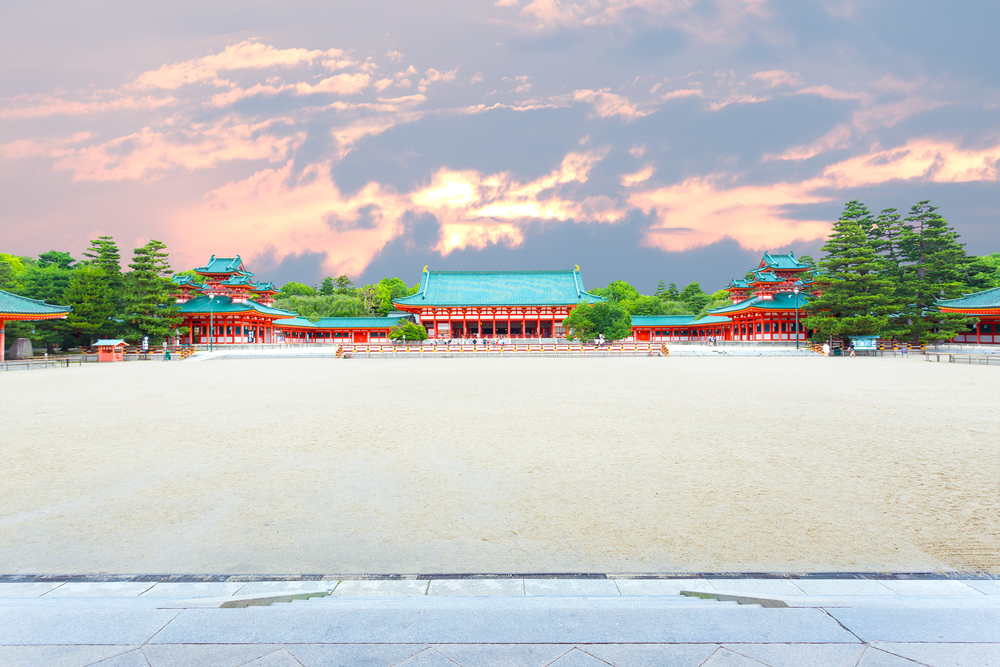 After entering the Otenmon, you'll see a view of the shrine with a surface full of white sand. The contrast between the red shrine and the white sand is beautiful, and you will be surprised at how large the area is.
The large shrine full of natures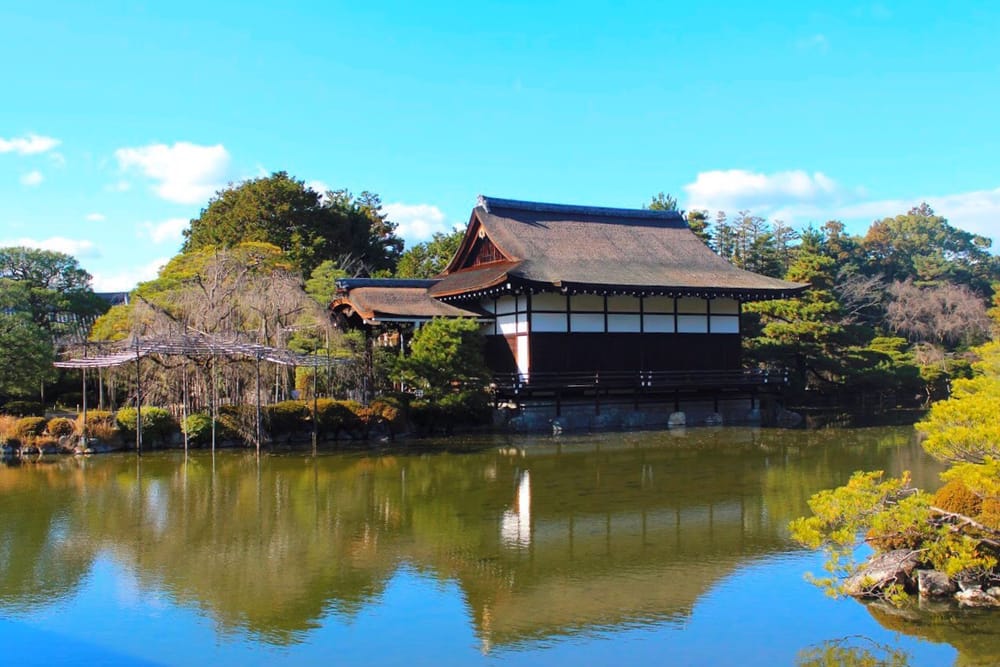 The area is within Heian Shrine is divided into 4 different parts of South, West, Middle, and East, and each area can be enjoyed with its beautiful nature. When the weather is good, you can see the nice reflection on the pond. Why don't you enjoy the beautiful seasons at Heian Jingu Shrine?
Take a rest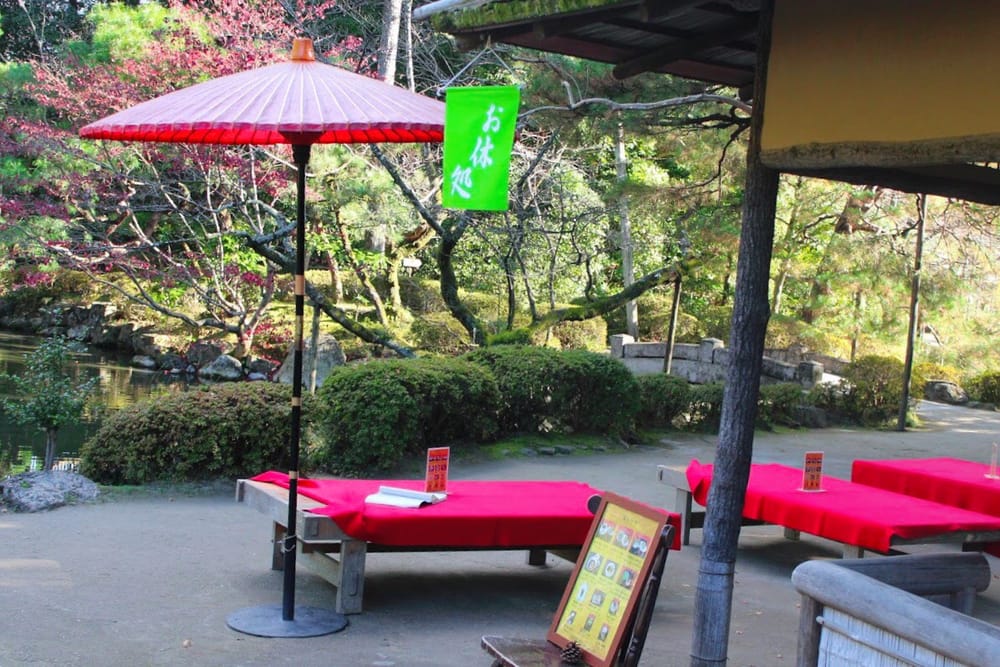 There is a cafe within the shrine as well. You can enjoy a nice time in the shrine by viewing the Japanese-style garden while drinking matcha and eating Japnese snacks. Why don't you take a rest at the cafe when you're tired walking around the shrine?
| | |
| --- | --- |
| Address | 〒606-8341 97 Okazaki Nishitenno-cho, Sakyo-ku, Kyoto |
| Tell | 075-761-0221 |
| URL | http://www.heianjingu.or.jp/ |
| Nearest station | 10 min. walk from Higashiyama Station (Tozai Subway Line) |
| Nearest bus stop | 5 min. walk from "Okazakikoen Bijutukan, Heianjungu-mae" bus stop |
| Business hours | Entrance hours (Shrine) 6:00-18:00Entrance hours (Within Shrine) 8:30-17:30 (Varies by seasons) |
| Regular holiday | None |
| Admission fee | Entrance to the shrine area: FreeEntrance fee to go inside the shrine: Adult 600 yen, Child 300 yen |

KYOTO MASTERS - 京都マスターズ