Enjoying the colors of the seasons with vibrant and lively plants "Kyoto Botanical Gardens"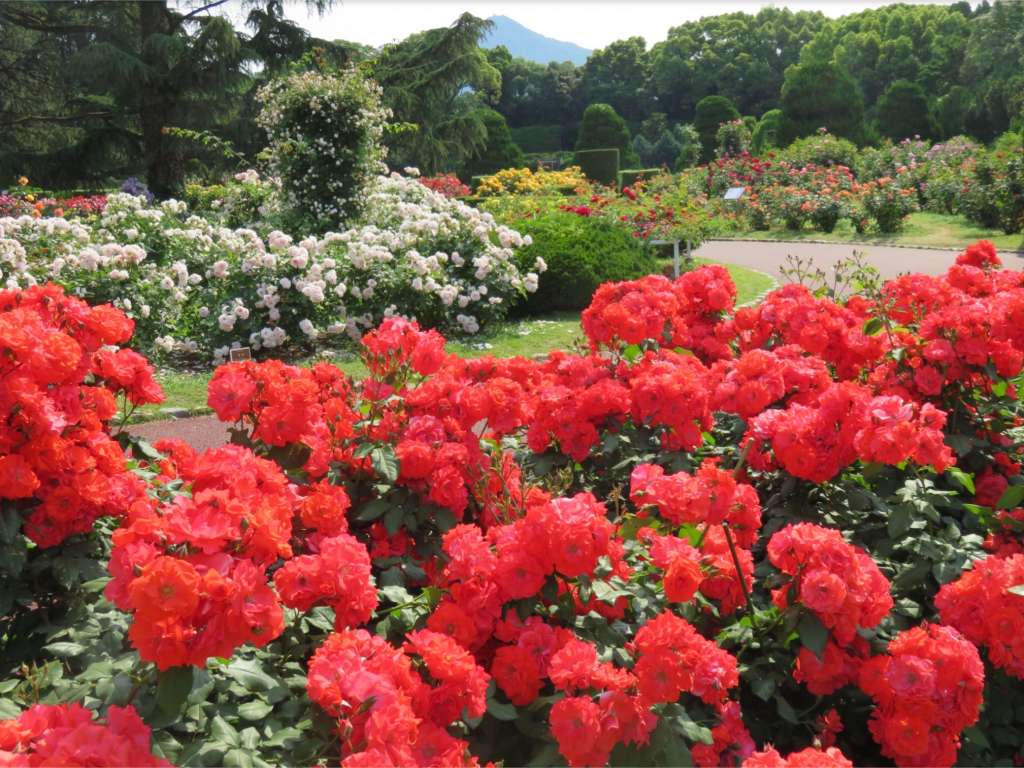 A special winter pleasure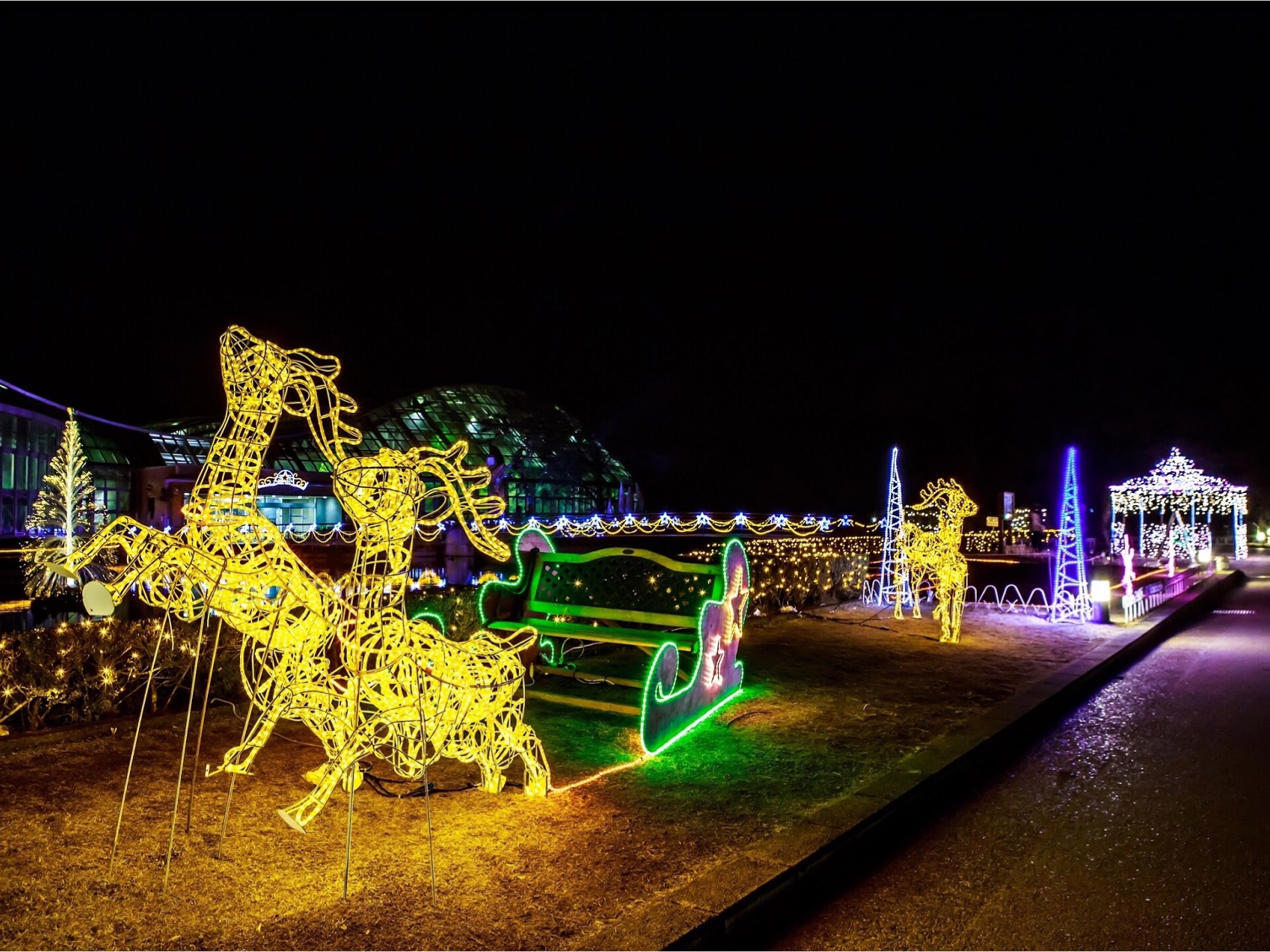 How about a visit at night during the Christmas season?
Every year many people visit to enjoy the dazzling illumination of the trees and flower beds on the vast grounds of the Botanical Gardens.
We recommend this activity allowing you to enjoy impressions you will never forget characteristic of the winter in Kyoto.
The event is held between December 15, 2018 (Sat) 〜 December 25 (Tue), from 17:30 to 20:00 (admission until 19:30).
Please be aware that the park will be closed for a short time at 17:00 due to safety inspections and reopened at 17:30.
Welcome to a magical forest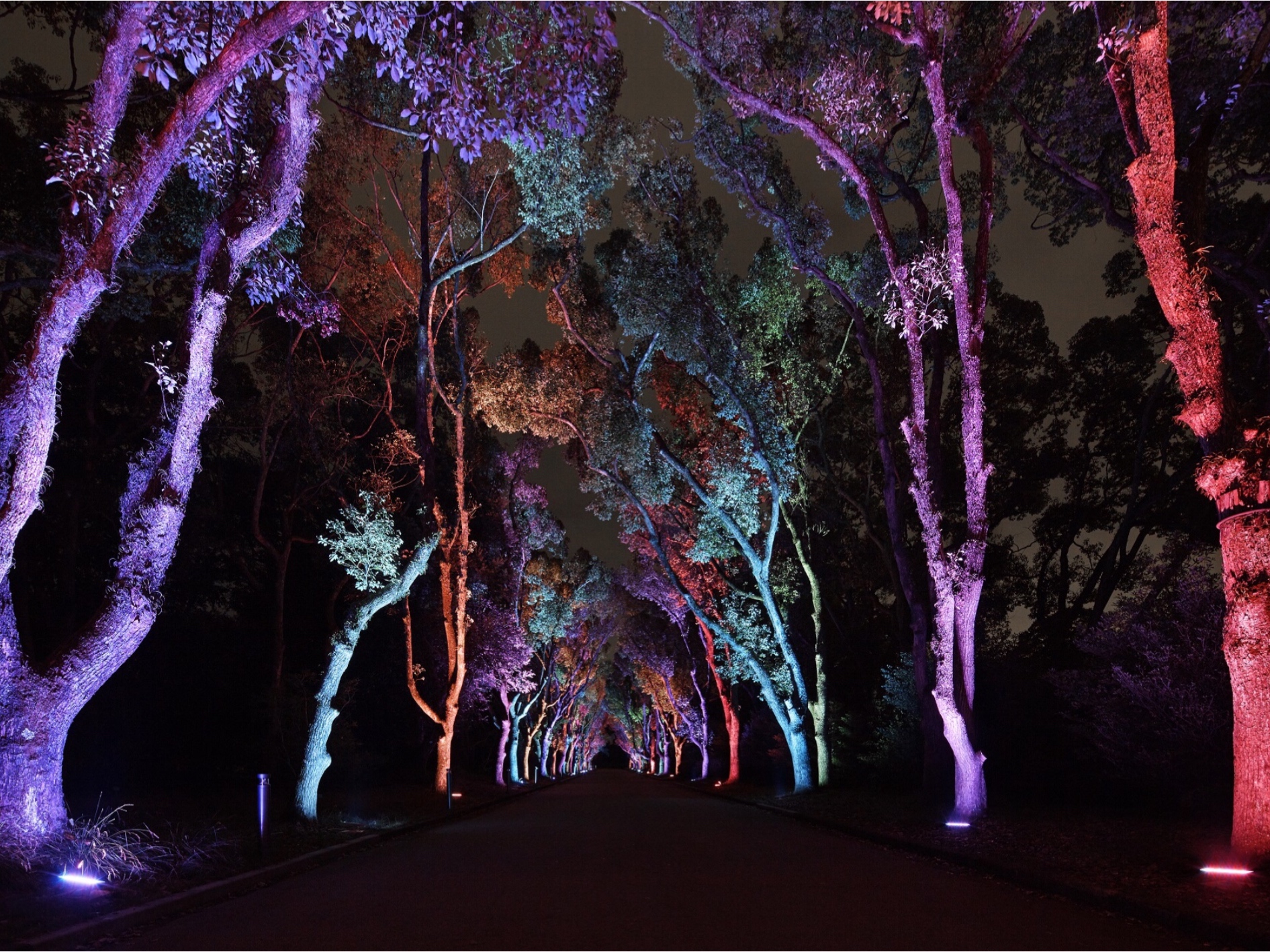 The camphor tree alley which is one of the symbols of the Botanical Gardens is beautifully illuminated creating a magical space.
In addition to the 200 m tree alley illumination with the perfect christmas mood, the trident maple shining in the dark as well as fountains and reflections on the water make the park appear completely different from the park at daytime.
A cheerful collaboration you must see!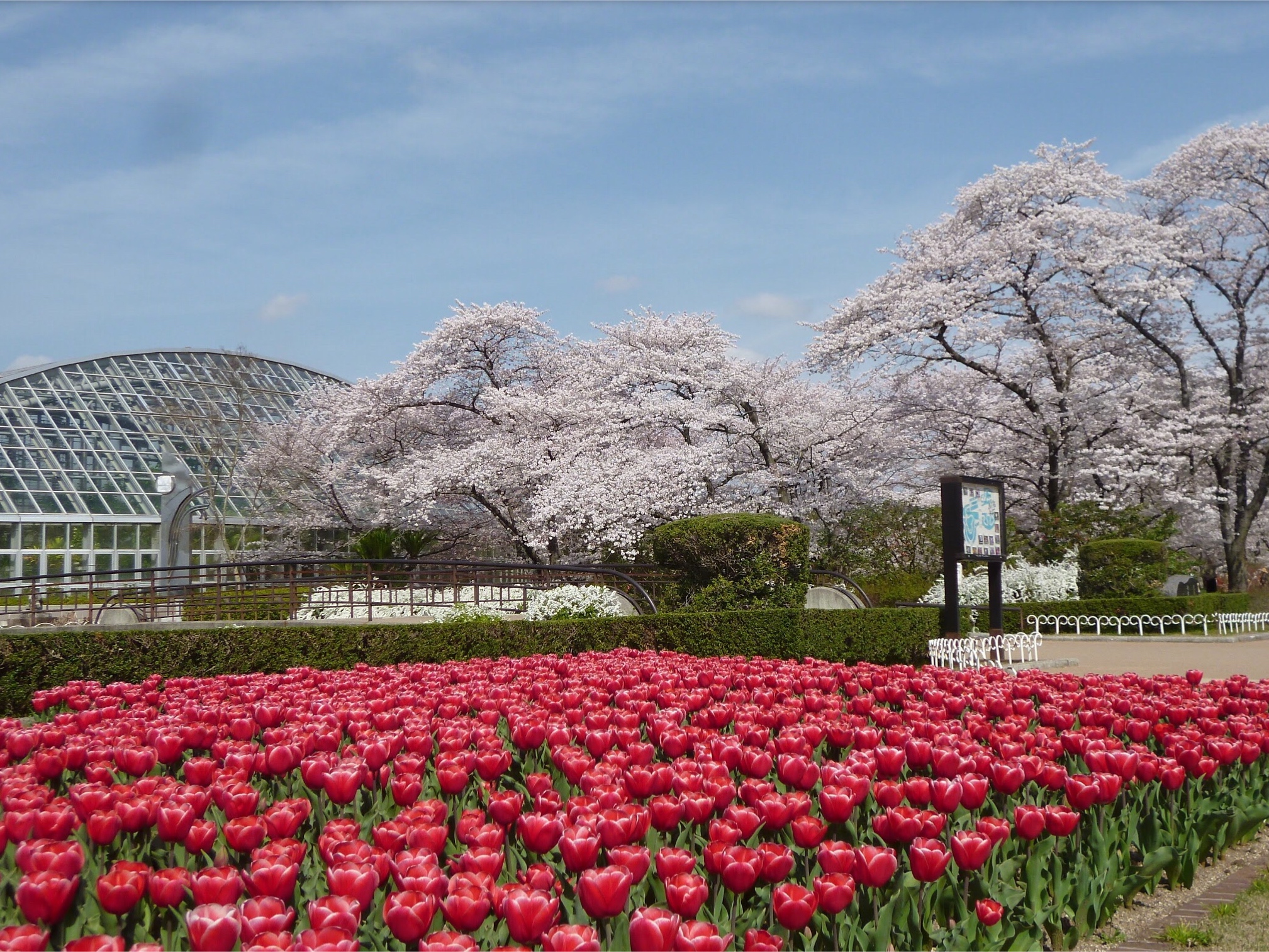 A visit in spring, when the cherry blossoms in full bloom compete with the red tulips in the flower beds of the main entrance, is also enjoyable.
There are around 450 cherry blossom trees of 140 different kinds and various colours planted in the park. Each year from mid-March to late April the park is crowded with visitors viewing the cherry blossoms.
It is a popular spot where you can enjoy early blooming and late blooming cherry blossoms like the Taiwan cherry, the Yoshino cherry, the mountain cherry and the plena rosa for a long period of time.
Even on the cloudy days of the rainy season the Japanese Iris looks nice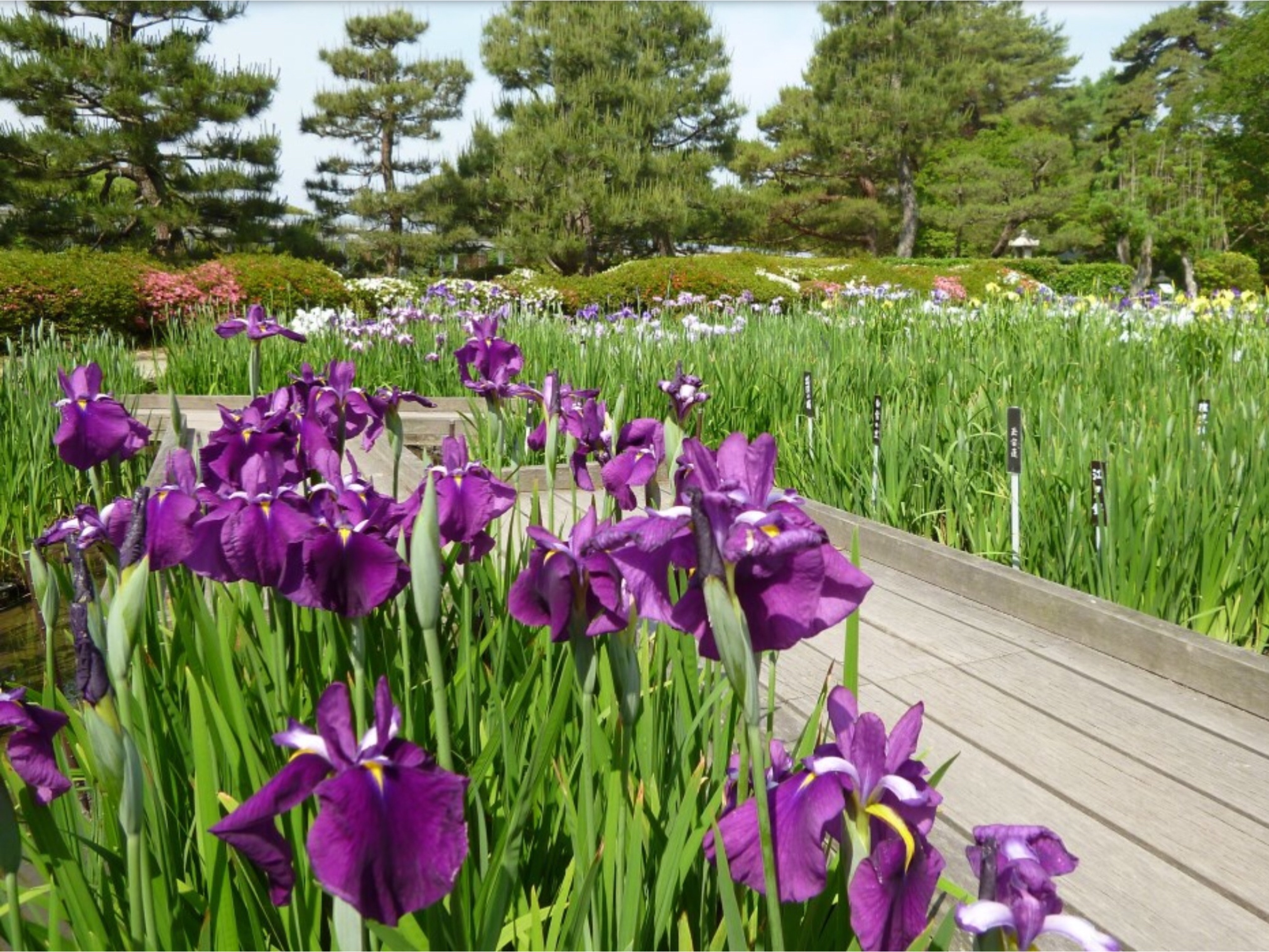 The graceful beauty of the Japanese Iris garden in early summer invites a feeling of refreshment and carries a fresh breeze to the heart.
The flower's gentle and elegant tinge and appreance are very impressive and make you feel the Japanese spirit.
The moment of recover created by the flowers of the season will surely give people a gentle feeling.
A little-known place for viewing autumn leaves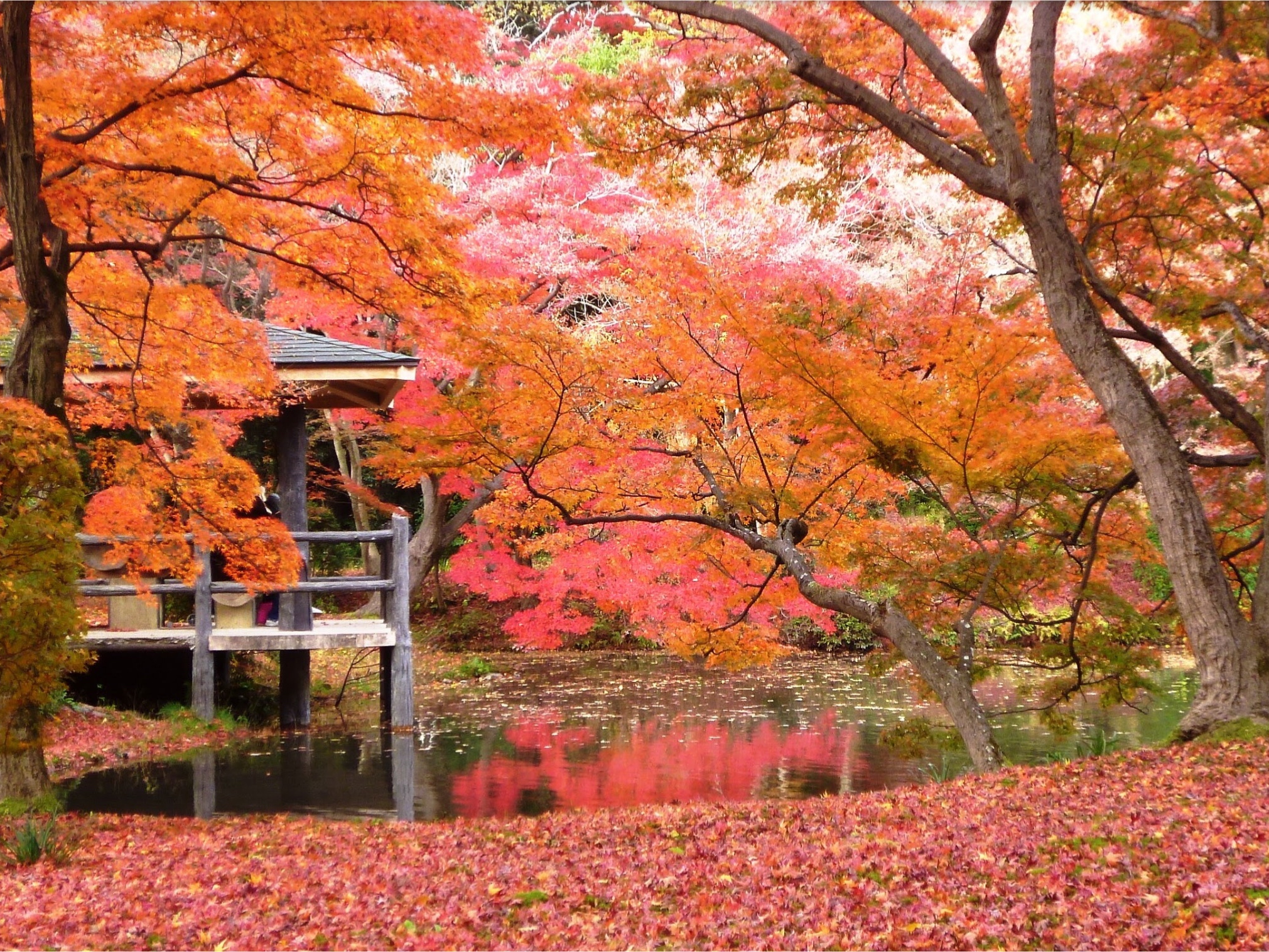 The the Nakaragi forest and the large formosan sweetgum trees which vividly decorate the park in autumn are a must-see.
Please visit for a walk around the red-tainted Nakaragi pond to admire the autumn leaves in the middle of the near-natural forest.
All over the park there are around 500 trees including scarlet rosemallow and cherry trees, formosan sweetgum and Ginkgo trees changing colours to yellow and red and showing the joy of the season.
| | |
| --- | --- |
| Name of the facility | Kyoto Botanical Gardens |
| Address | Shimogamo Hangicho, Sakyo Ward, Kyoto, Kyoto Prefecture 606-0823 |
| Tell | 075-701-0141 |
| Nearest station | Kyoto Subway Karasuma Line "Kitayama Station" |
| URL | http://www.pref.kyoto.jp/plant/ |
| Nearest bus stop | 5 minutes from Kyoto City Bus "Shokubutsuen Mae" station |
| Business hours | Opening hours 9:00~17:00 |
| Regular holiday | Closed from December 28 ~ January 4 |
| Admission fee | Entrance fee adults 200 Yen / High school students 150 Yen |
| Remarks | ※Admission until 16:00 / greenhouse opening hours 10:00~16:00(admission until 15:30) |