Have a look at warship closely! "Maizuru", land of navys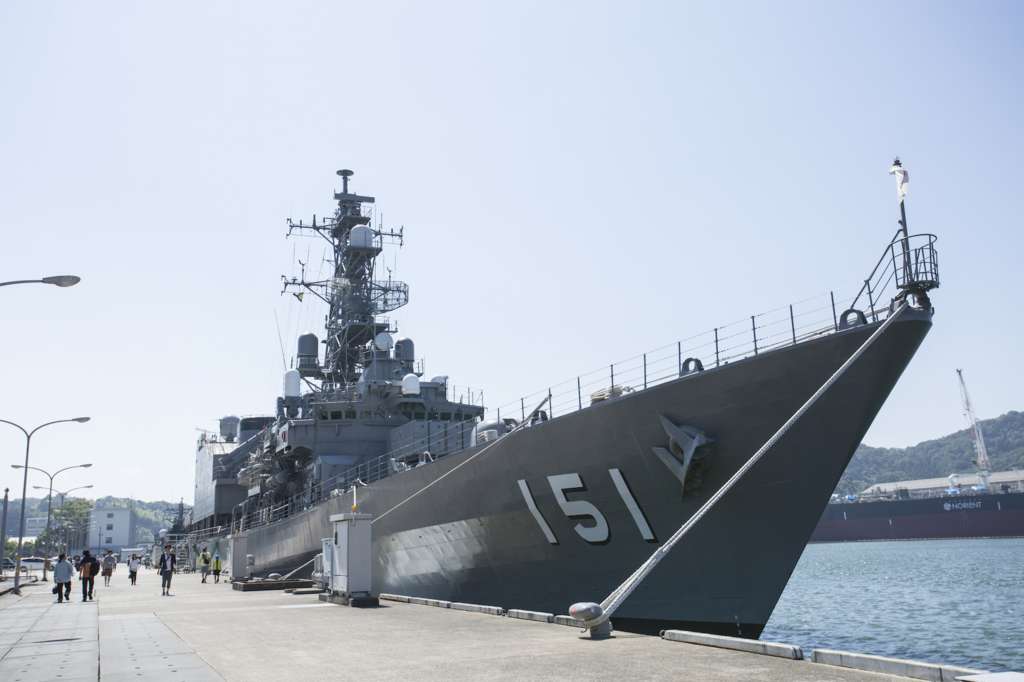 Tour around the sightseeing spots on a boat in Maizuru, the navy related region!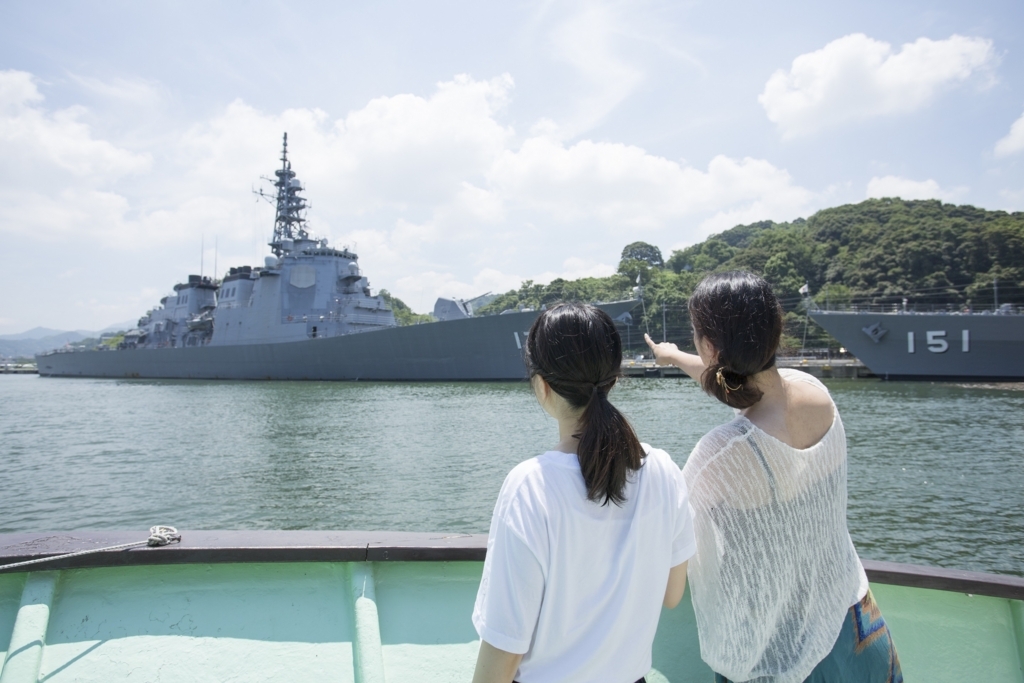 Maizuru city is where the naval arsenal for former Japan navy was located.
Nowadays, JMSDF Maizuru Regional District Headquarters are located and it has an important role in defending the Japan Sea side of Japan.
The first thing to enjoy here is the view of the sea.
From the red brick Kitasui bridge, let's take "Maizuru Port Pleasure Boat"!
You can see the pier of JMSDF, the shipbuilding dock, and other things from the boat in the comfortable sea breeze.
Big ships from the angle you have never seen is very impressive.
For your information, if you wish to enjoy the view fully, we recommend you to take the seat on the right-hand side of the boat.

■■INFORMATION■■
Maizuru cruise tour in a former navy port
Boarding 1044 Kitasui Maizuru city(Kitasui Red Brick Pier)
Cruising Period End of March~Sat/Sun/National Holidays in November, Obon period (13th~15th August) 
Price  Adult 1,300yen, 3~12years old children 700yen、Free for under 2 years old
Contact Maizuru Red Brick Park (Cruise Counter) 090−5978−8711
National designated important cultural properties-Maizuru Red Brick Park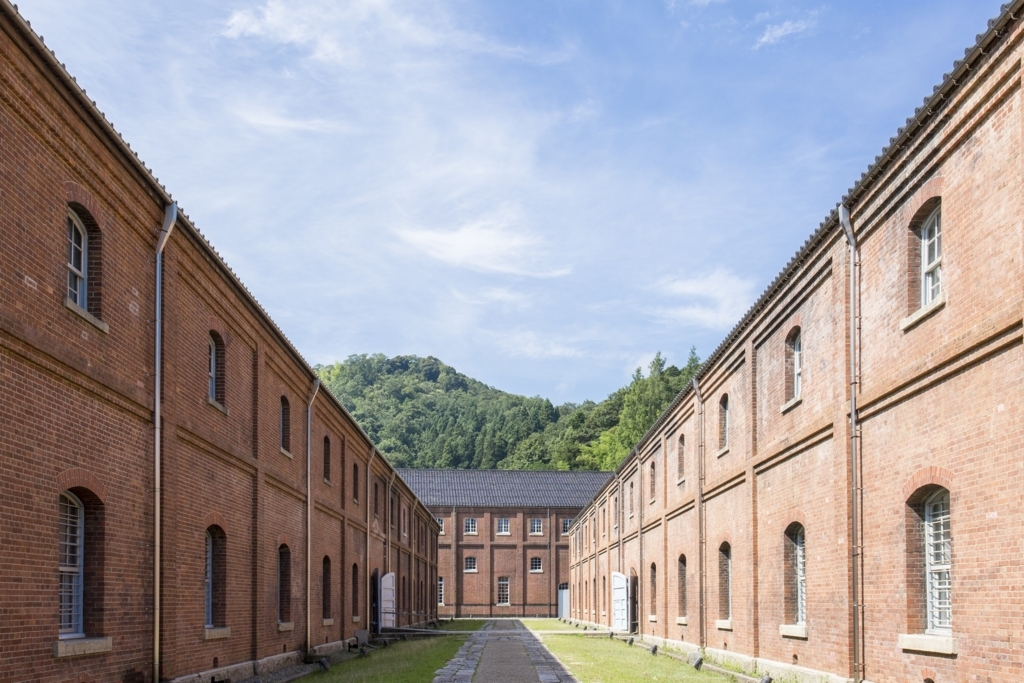 Let's continue to the popular touristic spot "Maizuru Akarenga (red brick) park".
Out of 12 red brick storages made in between Meiji and Taisho era, 8 is designated to the important cultural properties.
You can get in and look around inside this retro appearance building, such as red bricks museum and red brick buildings no.2~5, difficult to chose which one to get in!
There are souvenirs shops and exhibitions about the former navy inside the buildings.
The diesel trains and the diorama exhibitions of the storage and the area are the main things to watch!
You can go into the diesel train's cab and actually touch the controllers. This precious experience makes everybody excited.

■■INFORMATION■■
Maizuru Red Brick Park
Place 1039-2 Kitasui, Maizuru City
Opening hours 9:00~17:00
Closed 29th December~1st January ( temporary closes due to the maintenance )
Contact 0773-66-1096
The revival of the secret recipes 120 years ago! Akarenga cafe JAZZ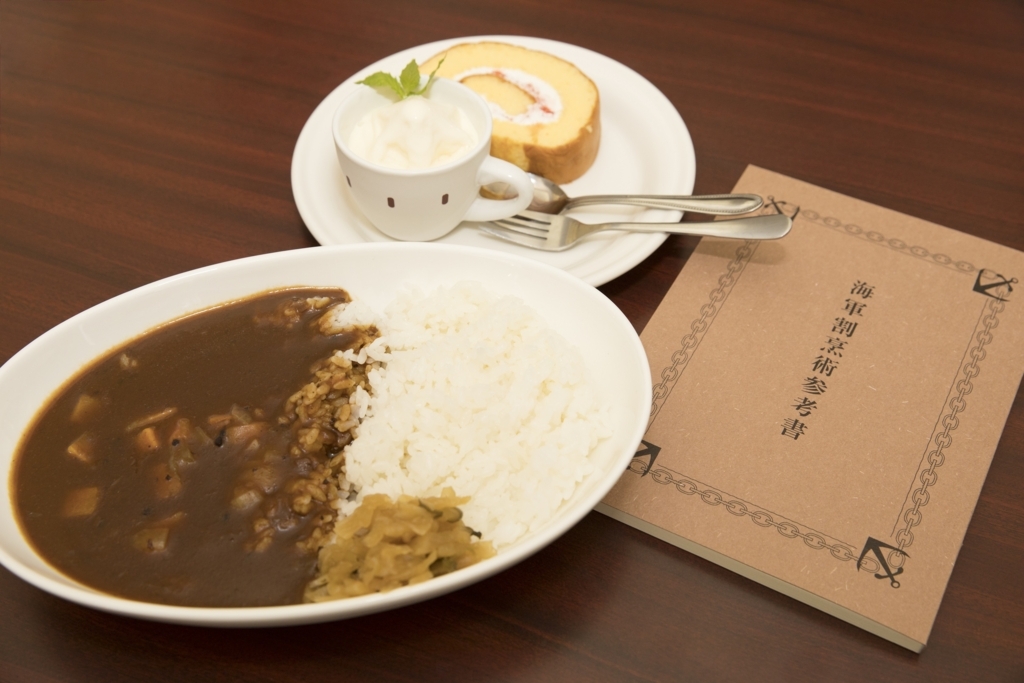 If you are hungry, let's have a rest.
At this Akarenga cafe JAZZ on the first floor of "Maizuru City Commemoration Hall" in the red brick building No.2, you can try out foods made with recipes 120 years ago, which was written on the navy meals textbook.
Inside this nostalgic cafe, we recommend you to try navy curry and rice with small vegetables so the navy can eat fast.
Since it is not made too spicy, you can enjoy the sweetness of vegetables with an appetizing spicy smell.
The navy roll cake we had for desserts was nostalgically made with castella, whipped cream, and jam.

■■INFORMATION■■
Akarenga Cafe JAZZ
Place Maizuru Red Brick Park No.2
Opening Hours 10:00~19:00(L.O. for foods ~16:00)
Closing days Non-fixed(one Monday every month)
Contacts 0773-63-7177
A big impact! Have a look at the stopping warship from Kitasui bridge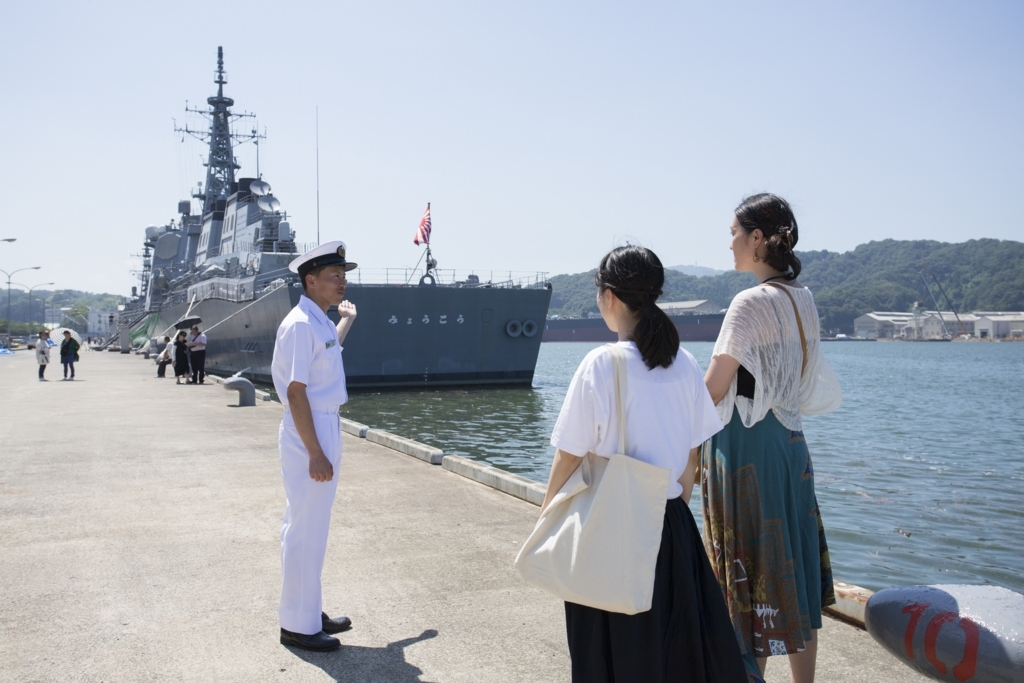 After a tasty food, let's have a look at the warships from Kitasui bridge!
It is also called "self-defense force pier", and here the latest defense ships and Aegis warships very closely.
On the left of the gate, the ships of the day are listed, so please check them out.
Defense ships are in the almost touchable distance, and everything is gigantic!
Looking at them from a very close distance, you will be impressed and somehow makes you feel safe.
Members of Japan marine self-defense will be there. Feel free to ask them about the ship.
We were so curious to hear about their real life on the boat, such as which ship makes the best curry, and how will their address be written.

■■INFORMATION■■
Kitasui Bridge
Place 1190 Amarubeshimo Maizuru city
Opening days Sat/Sun/National Holiday
Available hours 10:00~15:00(14:45 Last entry)
Contact 0773-62-2250(JMSDF.Maizuru PR Department)Weekdays 9:00~15:00

To the nostalgic world! Walk around the Kitasui tunnel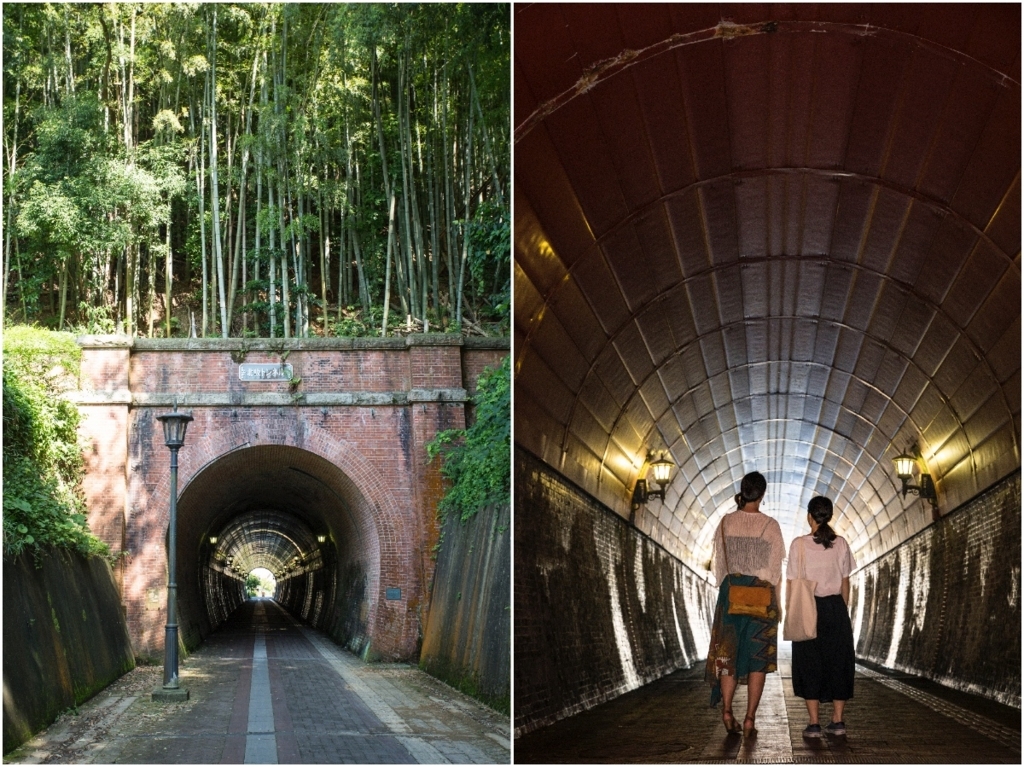 Lastly, let's visit the Kitasui tunnel.
The tunnel was opened in 1904 (Meiji 37) as a side track for Maizuru navel arsenal members and supplies while Russo-Japanese war. Later, it was opened as a national railway track in 1919 (Taisho 8). However, the whole line was closed down in 1972 (Showa 47).
In 2002 (Heisei 14), it has got registered to the tangible cultural property. It is used as pedestrians and cycling road.
Not only the beauty of the brick constructions but you can also enjoy the reflections inside the tunnel. The view of red light spreading inside the dark creates a nostalgic atmosphere.
Very different from the brightness in the sun and sea breeze, a cool wind blows in and relaxes you while walk.
It is a perfect last destination of your Maizuru trip.

■■INFORMATION■■
Kitasui Tunnel
Place Kitasui, Maizuru city
Contact 0773-66-1024(Maizuru City Tourism Commersial Division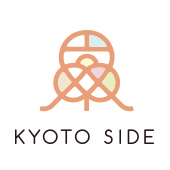 Walk, eat and discover everything about Kyoto!"KYOTO SIDE" is the WEBsite provides information about attractive Kyoto prefecture especially about tourism, gourmet, and events.