Hidden popular spot full of art and gourmet "Ikkyuji (Shuon-an)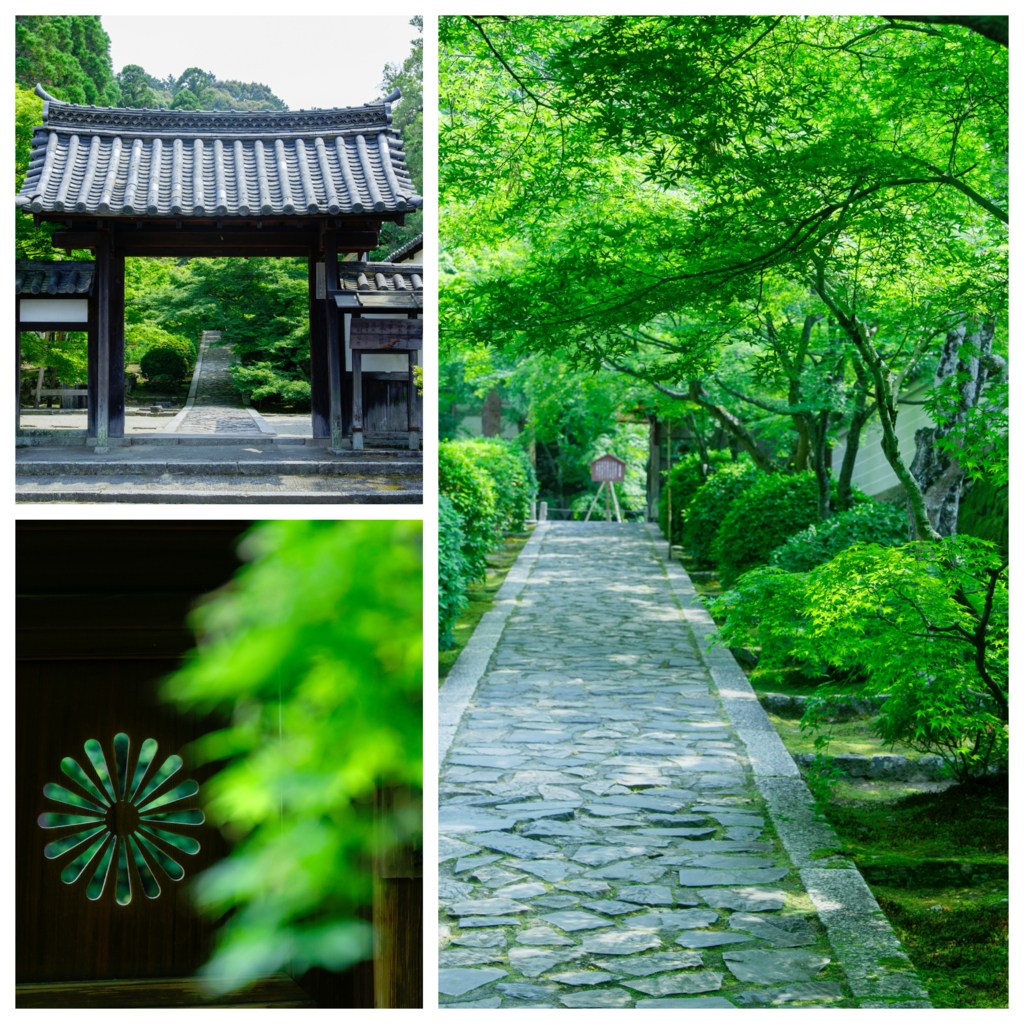 A temple where "Ikkyu-san", a famous animation character spent his time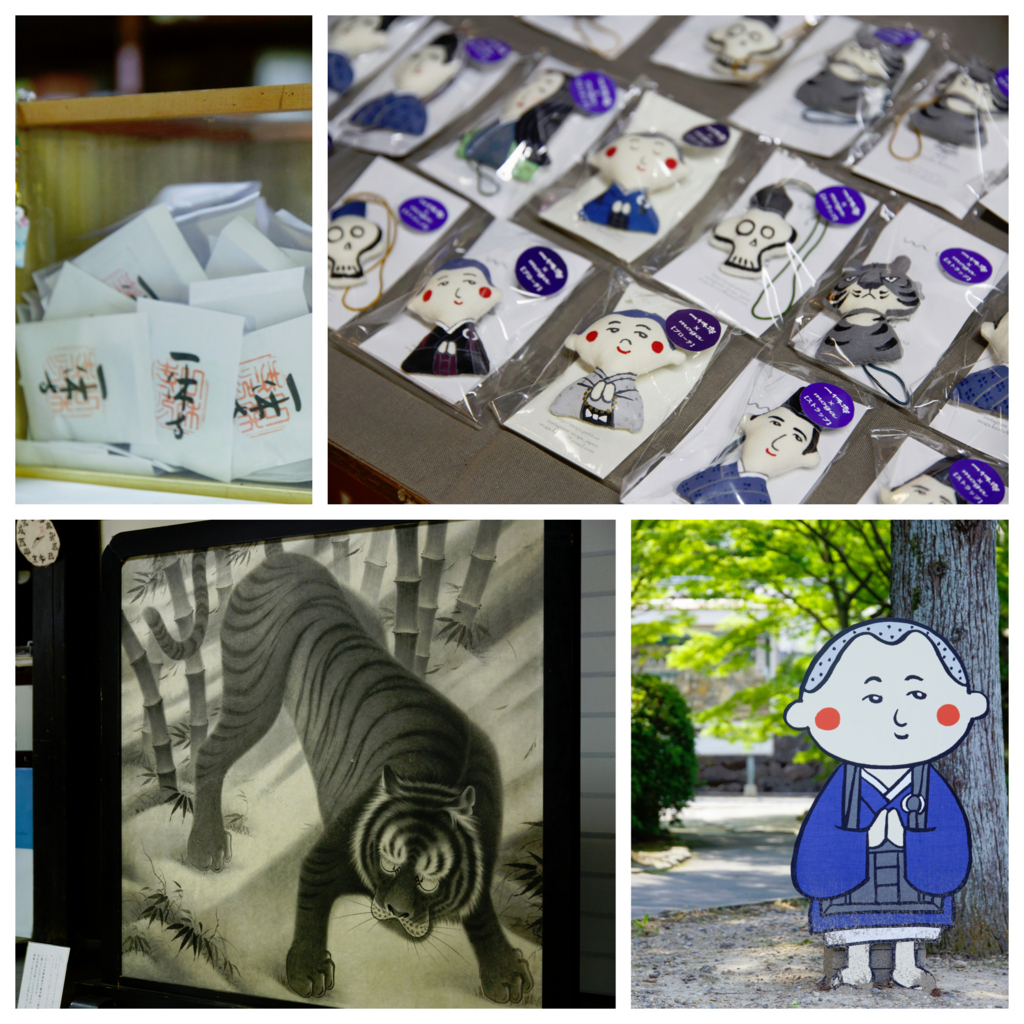 This Shuon-an is known as temple Ikkyu, since a famous clever monk Ikkyu-san spent his later years in here.
In the middle of the way to the temple from parking, cute Ikkyusan with red cheek appeared.
Many elements of Ikkyu-san story can be seen such as the tiger folding screen from "Catch the tiger in the screen" and moga×Ikkyu temple collaboration items.
The artistic garden is the collaboration work with a celebrity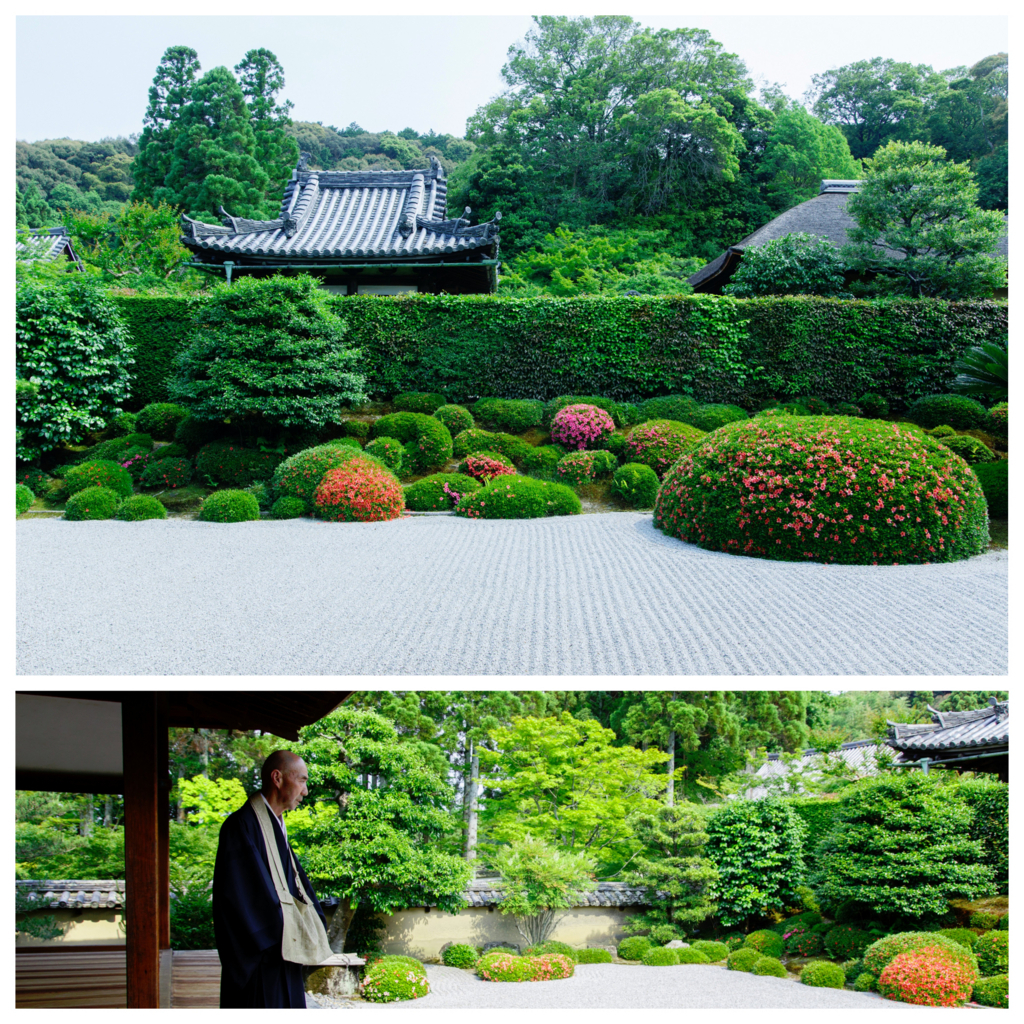 Suddenly, the sight will be bright as you walk along inside.
A wonderful garden appears in front of you to warm your heart up.
The ripples are beautifully drawn on the white sand to express the islands floating on the vast sea. It has unexpectedly pop and bright impression with the rhythmical artwork in the garden.
One of the top artists who drew the wall of Nijo castle- Ink painting of Kano Tan-yu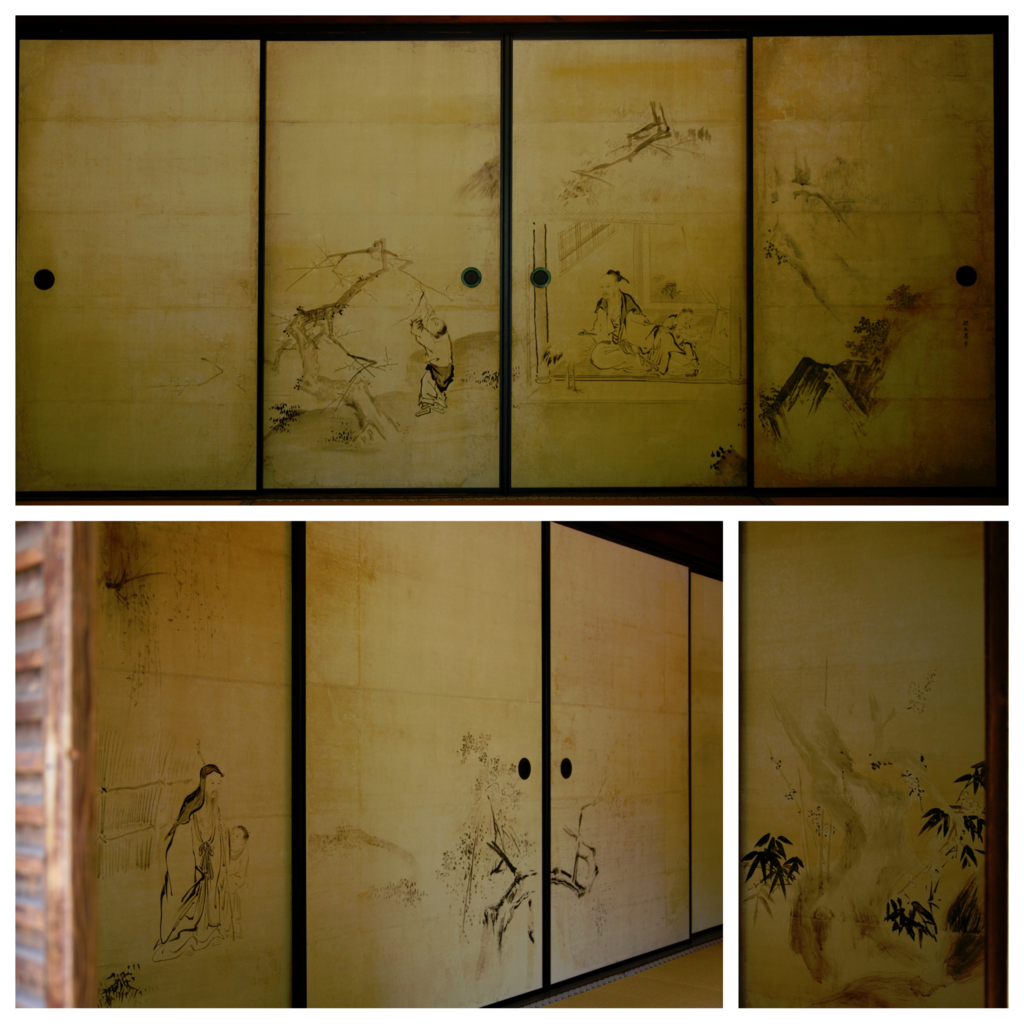 Unlike his bright and gorgeous artwork as a young artist, this work, drawn when Kano Tan-yu was 49, is very calm and has something exotic.
Plumtree, which Ikkyu loved, is also drawn in the work.
Many of these historic, flavorful artworks can attract you
with technique with the sensitivity back then.
Cafe located inside the temple for sweet taste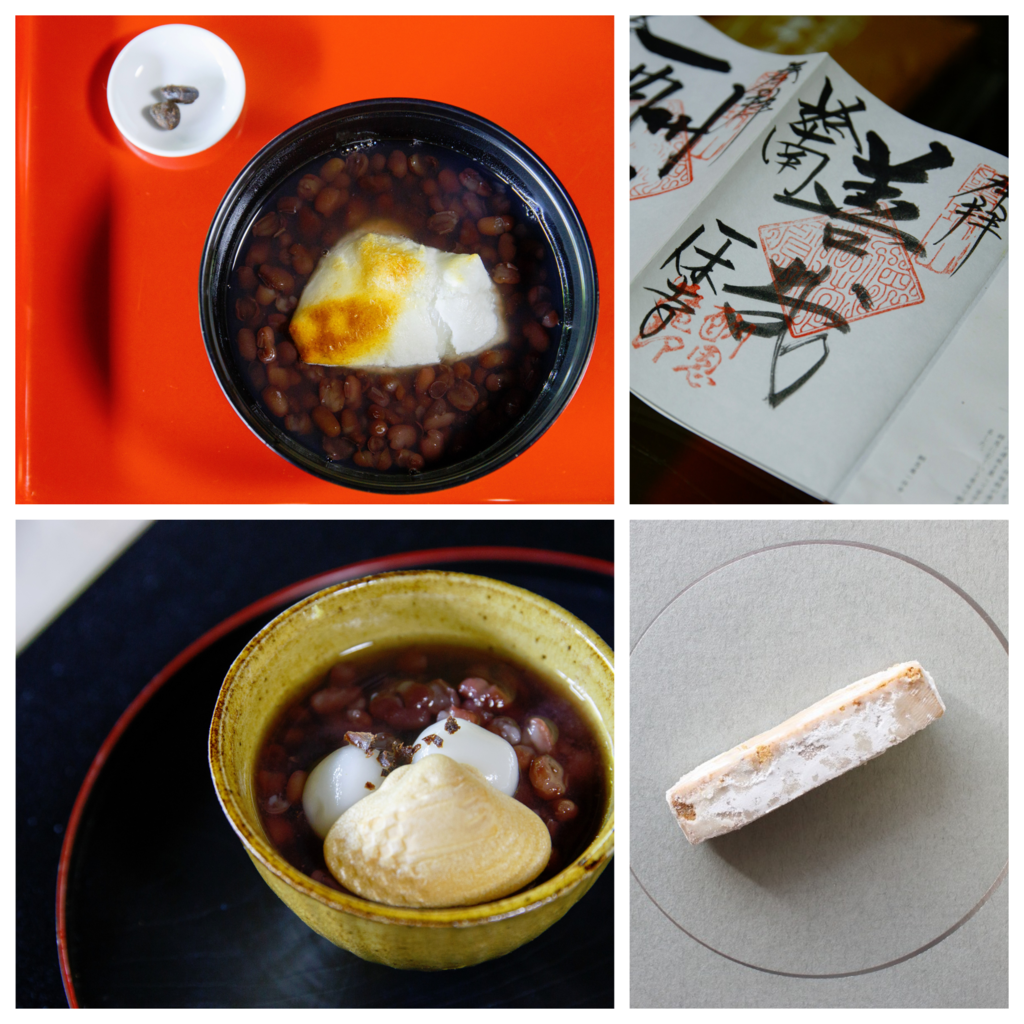 Something you cannot forget at Ikkyuji temple is the foods.
In the Japanese cafe inside the temple, you can enjoy sweets such as zenzai.
Did you actually know that Ikkyu-san was the one to name "zenzai"? It is said that the name derives to when Ikkyusan first had zenzai and said "What a great soup".
Sweets in the historical site will taste very special.
To know about the truth of Ikkyusan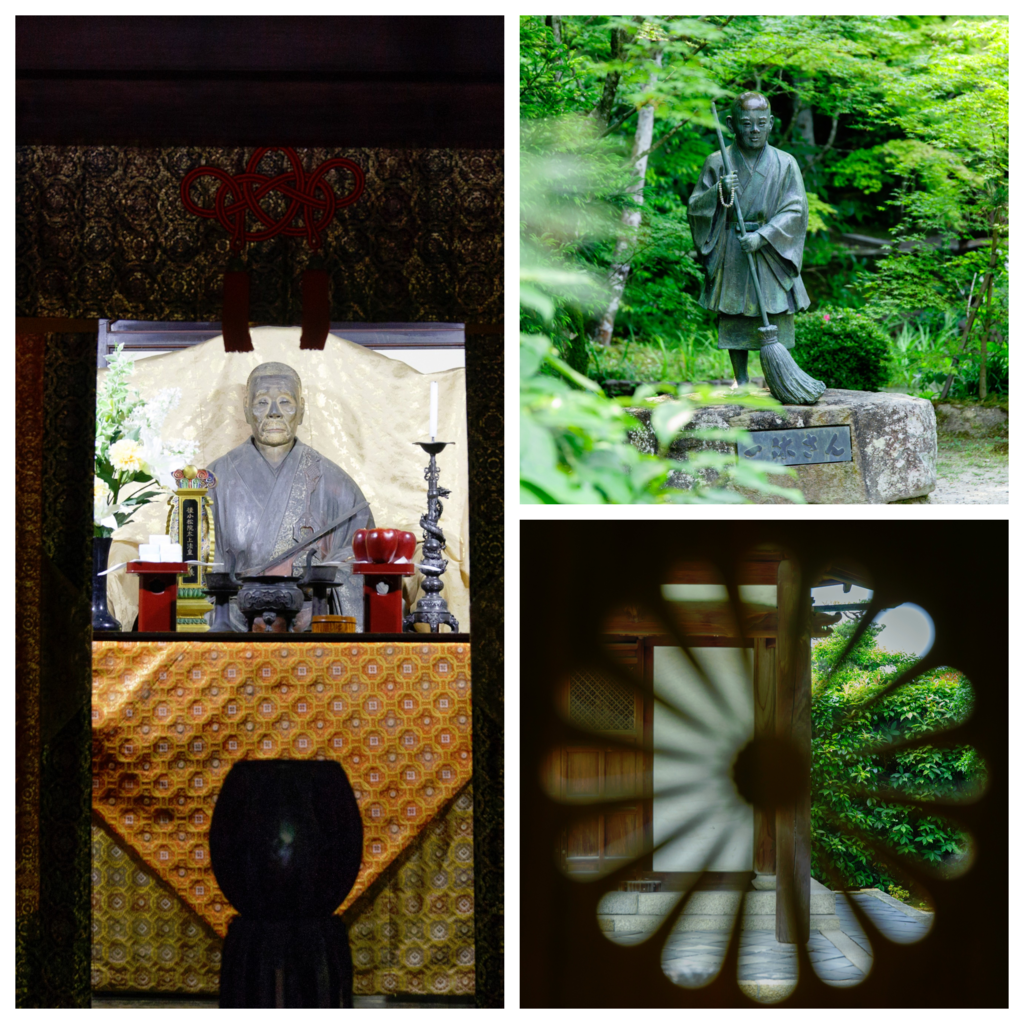 Ikkyu-san was born in 1394 as a son of Emperor Gokomatsu and became a priest at Ankokuji temple when he was 6.
Since then, he moved the temple from one place to the other. At the age of 81, he became a chief priest of Daikokuji temple to help recovery from the battle of Ohnin, but he spent his later years in this Ikkyuji temple. His grave is also located here.
This is a hidden spot where you should visit now to feel a piece of Ikkyusan's life.
| | |
| --- | --- |
| Name of the facility | Ikkyuji (Shuon-an) |
| Address | 102 Takigisatonouchi, Kyotanabe, Kyoto |
| Tell | 0774-62-0193 |
| URL | http://www.ikkyuji.org/ |
| Nearest station | 1.5km from Kintetsu "Shin-Tanabe" station (25 minutes walk, 10 minutes by bus, 5 minutes by taxi) / 1km from JR "Kyotanabe" station (20 minutes walk, 5 minutes by taxi) |
| Nearest bus stop | 5 minutes walk from Ikkyuji bus stop (Keihan direct bus available from JR Kyoto station/Namba OCAT) |
| Business hours | 9:00〜17:00( Treasury Palace 9:30〜16:30) |
| Admission fee | Admission fee: Adults 500 yen (above middle school) Child 250yen / Groups Adults: 450 yen (more than 30 people) Groups Child 225yen |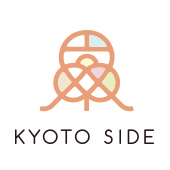 Walk, eat and discover everything about Kyoto!"KYOTO SIDE" is the WEBsite provides information about attractive Kyoto prefecture especially about tourism, gourmet, and events.