Ishibekoji, the typical Kyoto you are expecting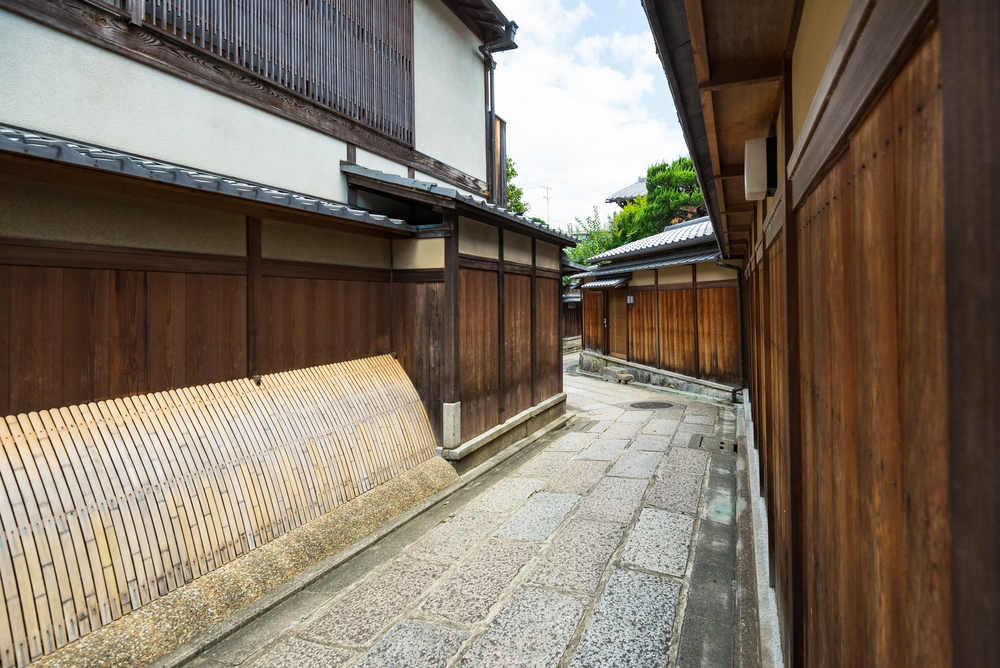 The Streets of the Stone Paved-Road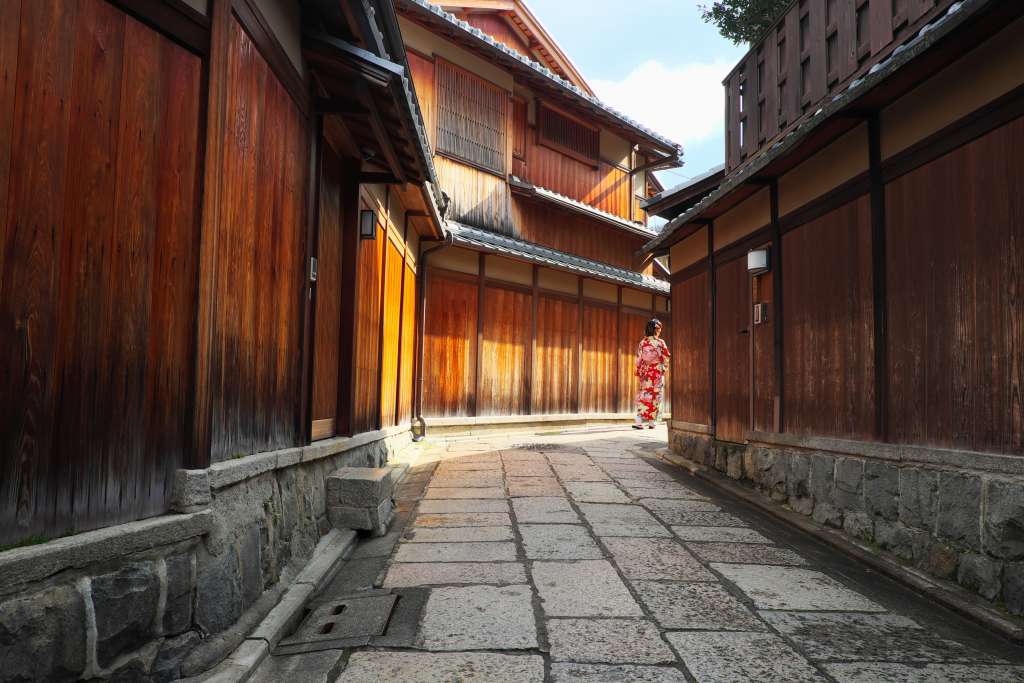 Going south from the main gate of Yasaka Shrine, Minamiroumon, and on your way to Koudai temple, you will see the word Ishibekoji(石塀小路) written on street lamps.
Once stepping into Ishibekoji, you will see the typical Kyoto streets that many people imagine of when thinking of Kyoto with its stone paved streets between the Machiya(old merchant's house) buildings.
Although Kyoto is well known for this street, the history of Ishobekoji is quite short starting from the early Taisho era.
Ishibekoji was originally a land of Entokuin from the Meiji era. However, it was sold due to tax problems, and therefore the street of Ishibekoji was made.
The street was made of bricks, which was a trend back then when Japan had its civilization.
The bricks changed into the stones we see now after the Showa era.
The city train was closed, and the stones used there were used to make the Ishibekoji we know now.
This tells us the how the local people thought of their town and how they wanted to become.
Walking around Ishibekoji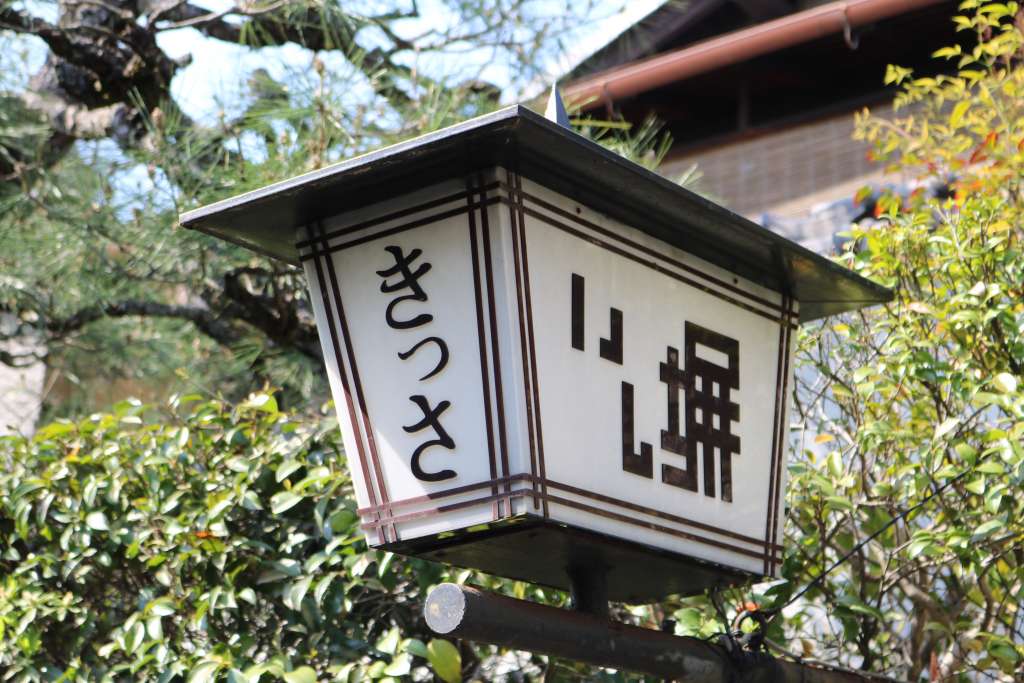 Now let's walk around the place.
The rows of Machiya(old merchant's house) on the streets are restaurants, Japanese-style bars or cafes. The view of these stores on the street is exactly what most people imagine when thinking of Kyoto.
But this view too is only started in the Showa era.
This Higashiyama area was often used in movie scenes for its Ishibekoji.
The stores here are said to have opened for the staff taking films closeby.
The prices in the stores vary from very expensive stores to stores affordable on a budget.
Please be sure to make a reservation before going, because many of the stores are very popular and are difficult to get in without one.
Resting at Gion's Okuzashiki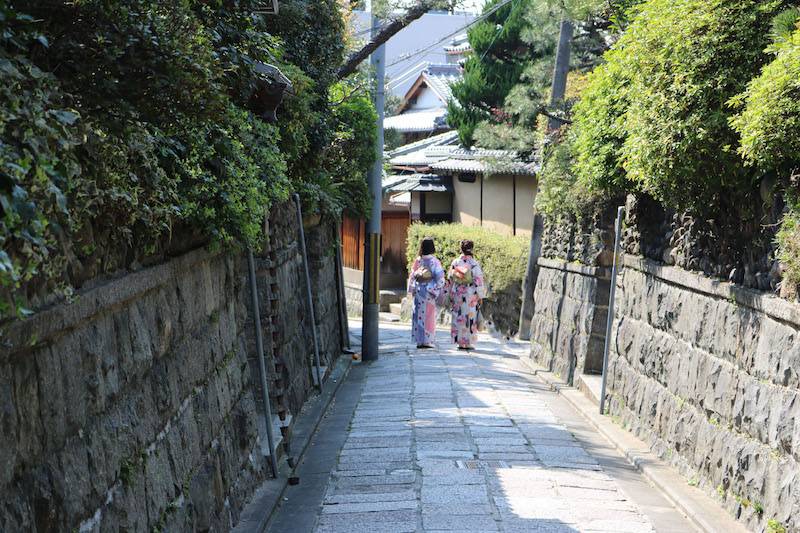 Ishibekoji is a little away from the busy streets of Gion and is a calm and quiet street.
It is famous for its Kyoto-like atmosphere and is called Gion's Okuzashiki(back room). How about going to this wonderful place for your next travel destination?
| | |
| --- | --- |
| Address | 605-0825 Kyoto prefecture, Kyoto, Higashiyama ward, Shimogawaracho |
| Nearest station | 15 minutes walk to the east from Hankyuu Kawaramachi Station |
| Nearest bus stop | Kyoto city bus Higashiyamayasui bus stop |

KYOTO MASTERS - 京都マスターズ