Kenninji, the Oldest Zen Temple in Kyoto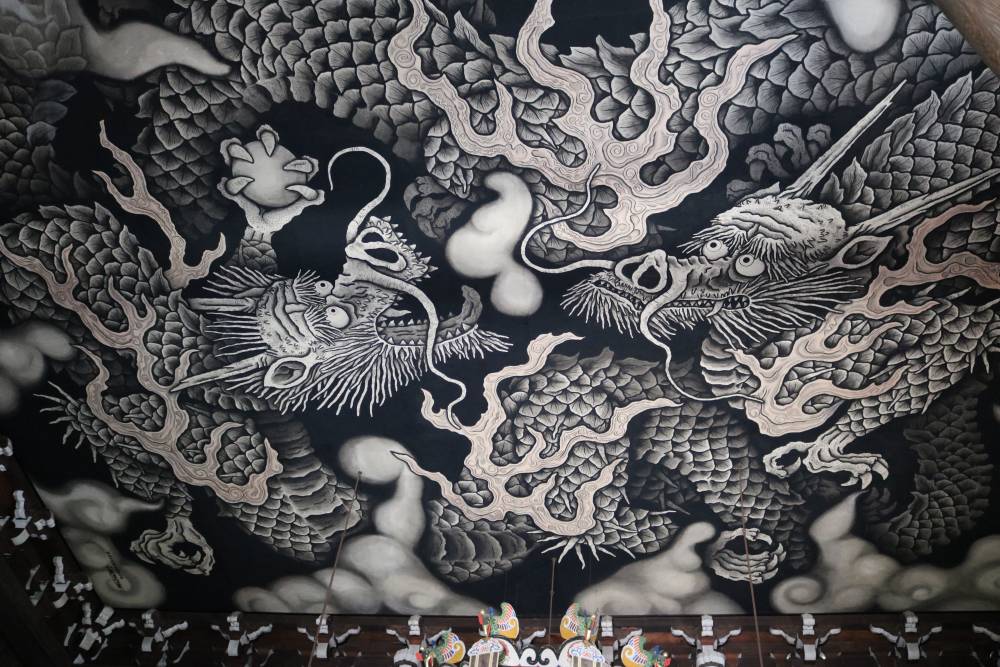 Introducing Kenninji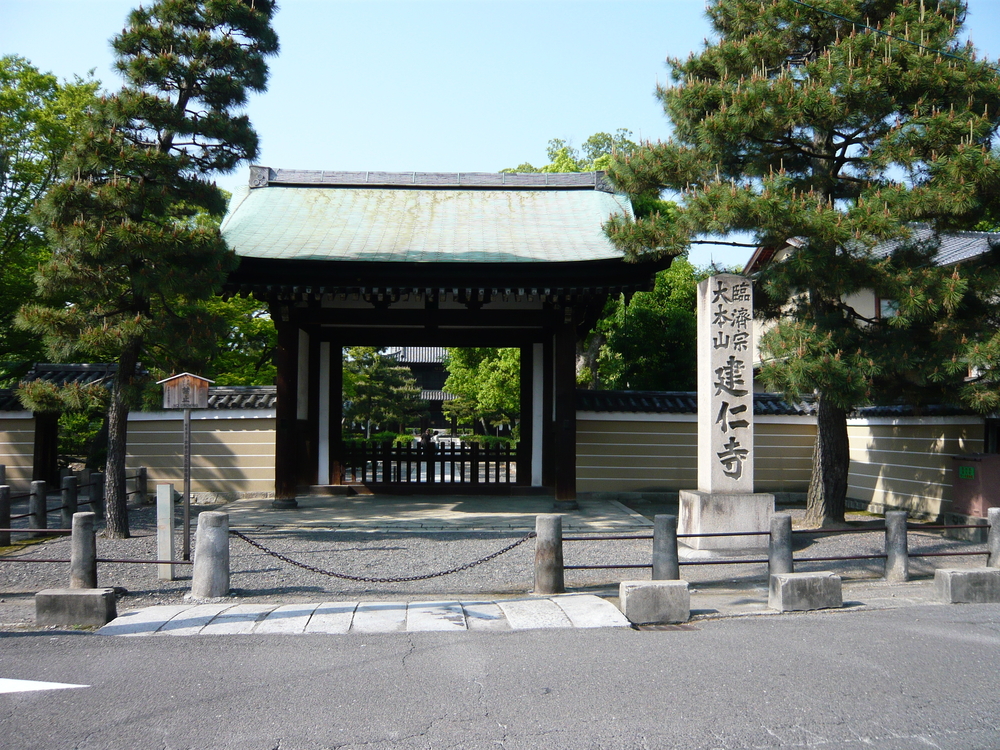 Taking photos of mostly anything is accepted in Kenninji. So please enjoy your time while taking pictures of the famous art and gardens of the temple. Today we will introduce you to 4 great places in Kenniji that you must visit!
Wind god and Thunder god screen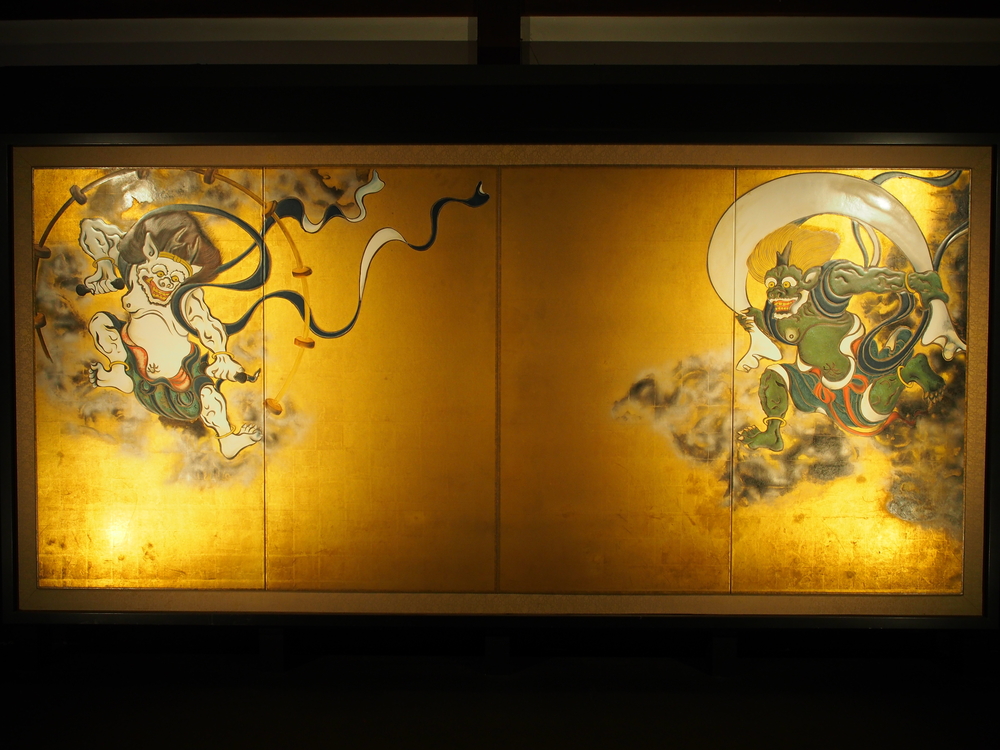 The first thing that will catch your eye when you step into Kenninji is the Wind God and Thunder God screen. Actually, the real Wind God and Thunder God screen is exhibited in Kyoto Museum but this screen looks exactly the same as the real screen. Also, the main difference between the real screen and the screen at Kenniji is due to deterioration. Therefore, it is said that in time the difference will become even harder to tell.
双龍図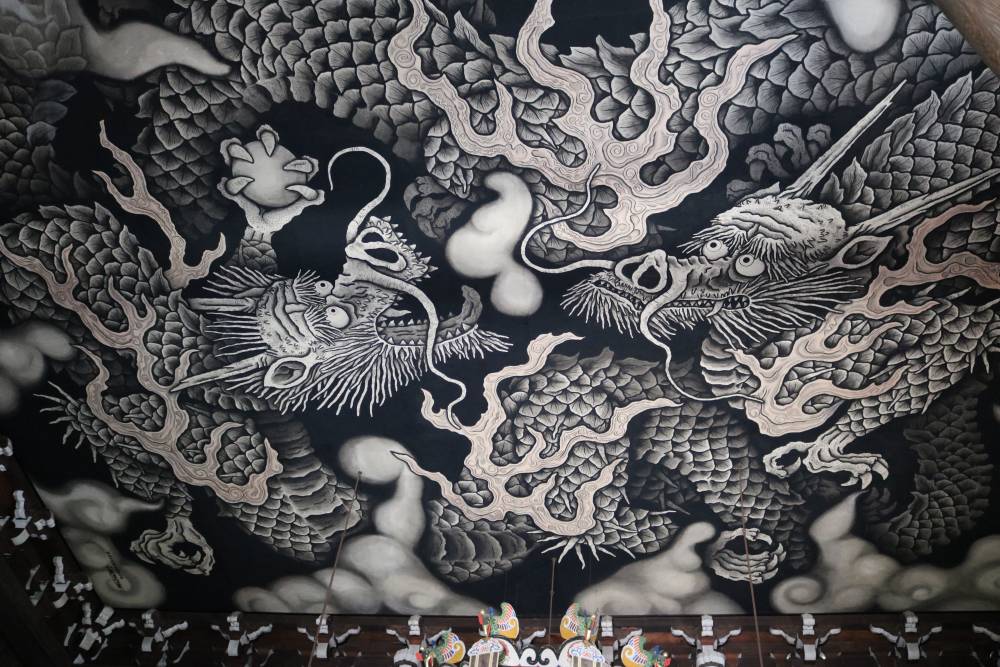 This picture of two dragons was painted in 2002 as an 800th year anniversary of Kenninji. Other than this picture there is another dragon painted on a fusuma in Kenniji which is also worth a look. The are many opinions on why the picture is a dragon. Some say that it is because the dragon is a guardian of Buddhism or that it is because it helps it rain.
Choontei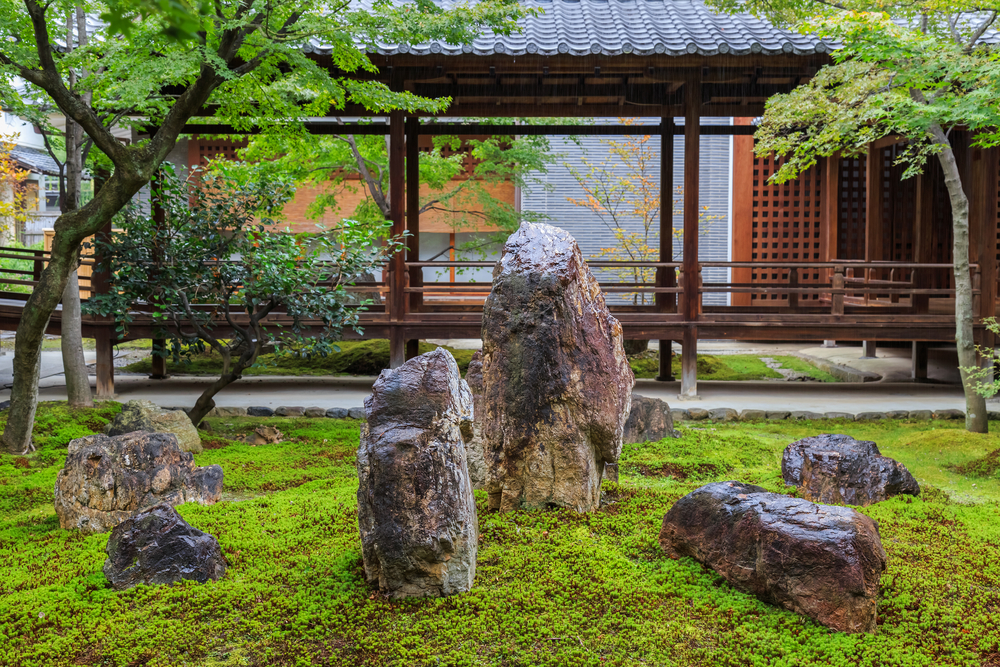 Choontei is a garden in Kenniji, which changes greatly every season. The photo above was taken in summer, but the leaves will turn red in autumn and the snow is also beautiful in the winter. Also, it is beautiful to see the garden in the mornings when the sunlight shines on the green leaves.
◯△◻︎Garden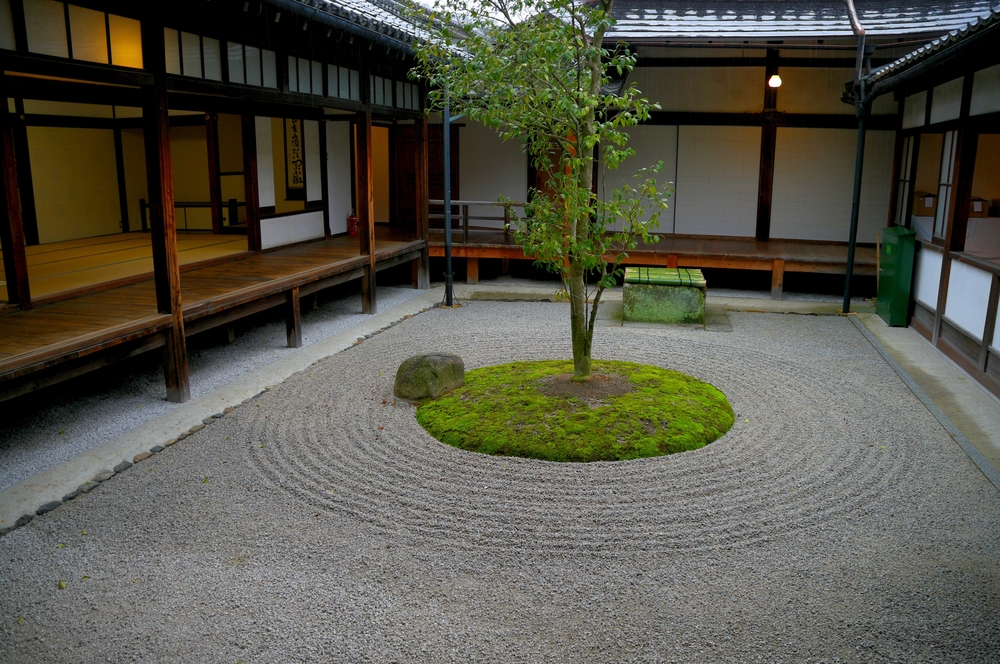 In Zen, it is said that everything can be expressed by circle, triangle, and square. This garden is a garden that expresses that with the patterns on the stone expressing a circle, piled up stone a triangle, and the well a square.
| | |
| --- | --- |
| Address | Kyoto Kyotoshi Higashiyamaku Yamatoojidori Sijokudarukomatucho584 |
| Tell | 075-561-6363 |
| URL | http://www.kenninji.jp |
| Nearest station | 7 minutes walk from Keihan Gionsijo Station, 10 minutes walk from Hankyu Kawaramachi |
| Nearest bus stop | From Kyoto Station: Take the no.206, 100 city bus to Higashiyamayasui, 5 minutes walk from there. 7 minutes walk from Minamizamae bus stop, 10 minutes walk from Gion bus stop, 10 minutes walk from Shimizudo |
| Business hours | March 1st ~ October 31st 10:00~16:30 (The grounds close at 17:00), November 1st ~ February 28th 10:00~16:00 (The grounds close at 16:30) |
| Regular holiday | December 28th~December 31st |
| Admission fee | Adults 500Yen Junior high school, High school students 300Yen |

KYOTO MASTERS - 京都マスターズ