A building in Kyoto which will make you feel you are in ancient Rome. "Nanzen-ji Suirokaku"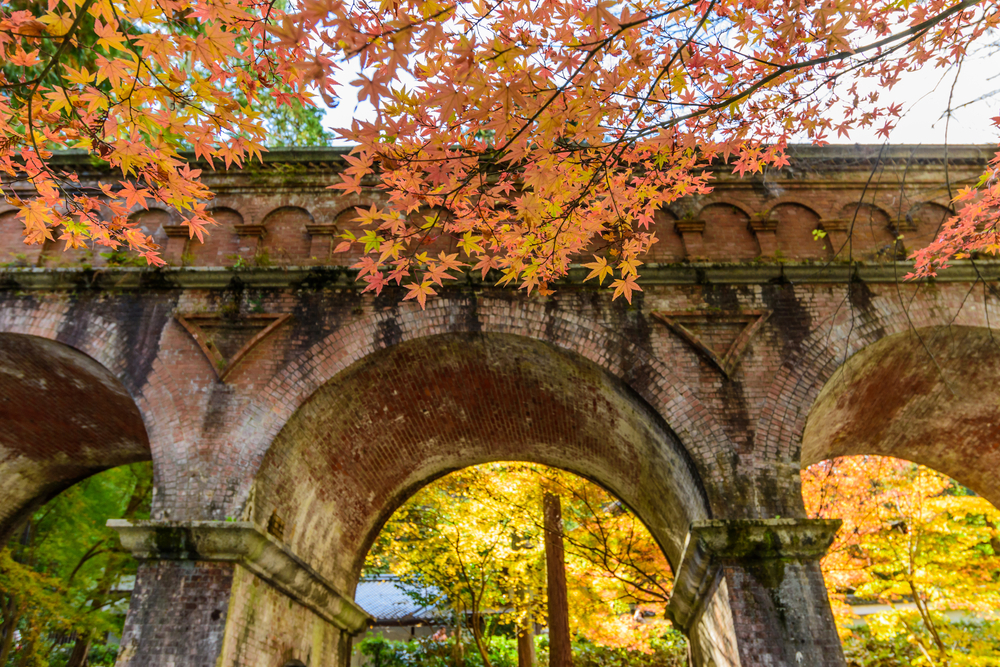 A western style building near the temple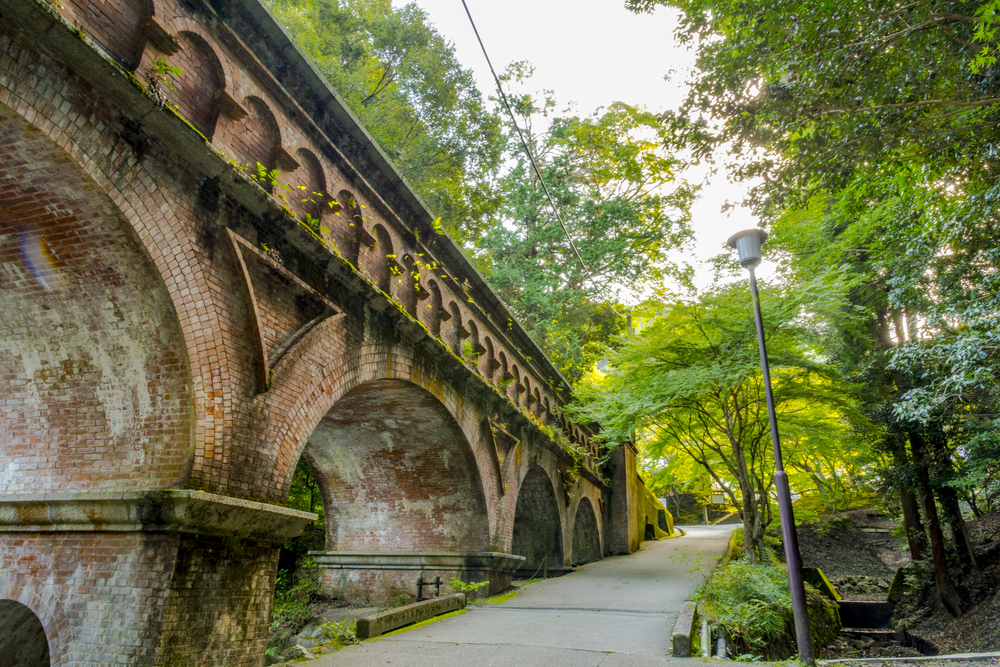 Moving out from Kyoto's city area and going east from Heianjinguu, there is a temple with plants densely growing over its huge grounds.
Nanzen temple is positioned as one of the high-ranked temples in Japan, even higher than Kyotogozan.
The Suiroukaku, which is within the Nazen temple grounds, is used to flow the water from Lake Biwa into Kyoto city. Although suiroukaku is on the same grounds, the two are not related.
Sui means water, and Roukaku, means a construction made from many layers. This Suiroukaku, just like its name is made from many layers of brick and is approximately 10meters tall.
Looking into the arch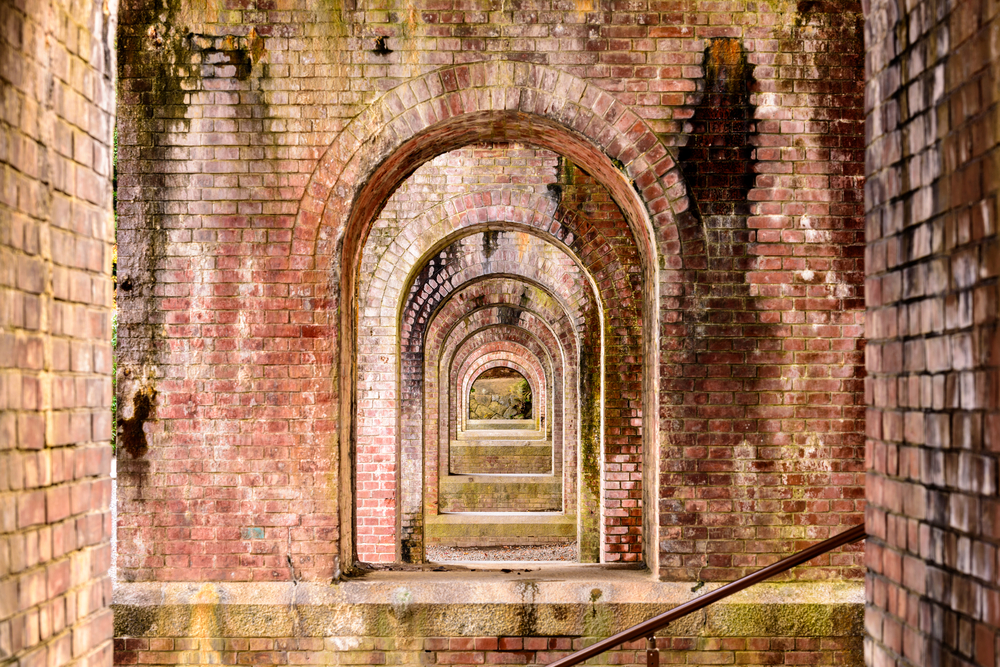 It is hard to take your eyes off this picture once you look at it.
It is an unforgettable view.
It is popular among travelers to take a photo with your face appearing from the arch that is under the canal.
You may have to wait in turn as to do so but it is totally worth it. I hope you can take a lovely photo.
Most photos on magazines are taken from underneath the Suiroukaku, but climbing up it to see the water flowing in from Lake Biwa is quite a view too.
Keage incline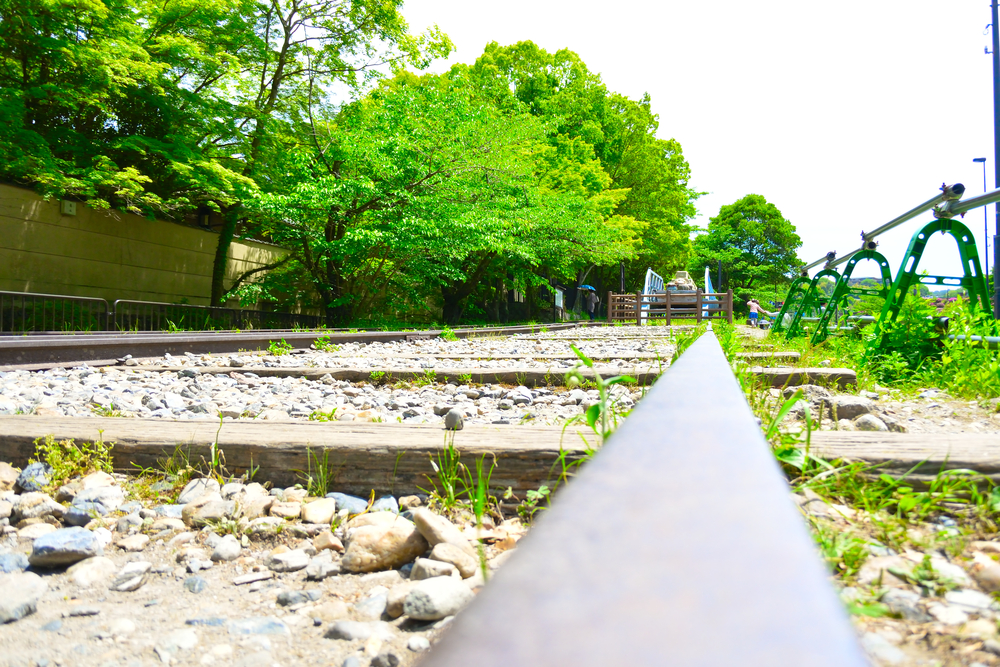 There are many other places to see near the Suiroukaku.
Moving a little to the south from Nanzen temple you can find Keage incline which is famous for its lake Biwa Canal.
The rails laid down the gravel road shows us the incline that was used in the old days.
This is one of the few places that allows visitors to see the rails from close by and is worth visiting.
Also, if you climb to the top of the incline, there is a square, which allows you to see all of Kyoto from above. This magnificent view will heal you from all the exhaustion of walking there and is recommended visiting when going to Keage incline.
Yasaka Shrine・Gion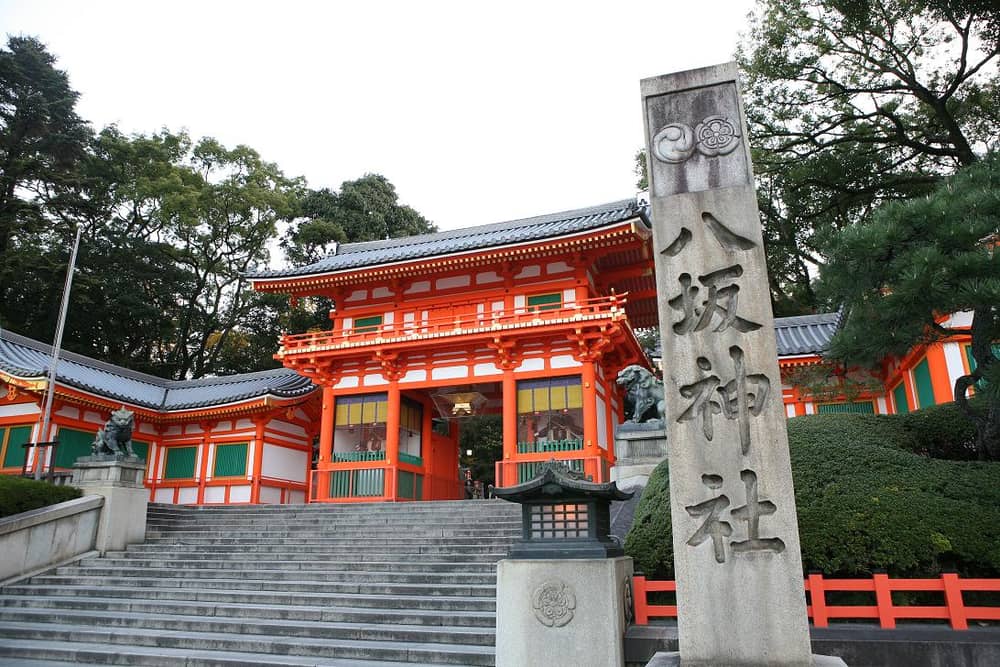 Walking a little towards Kyoto city, you will find Yasaka shrine.
At night in the spring season when the cherry blossoms are at its best, the flowers will be all lit up for a fantastic atmosphere.
Also, food stands are out throughout the year, so if you want to experience what a traditional Japanese festival is like, here is the place to go.
There is nothing better that grabbing a drink under the cherry blossoms, which stand out in the night.
When you get tired of walking, visit Tsujiri, one of Japan's most famous stores for matcha(green tea).
| | |
| --- | --- |
| Address | Kyotofu Kyotoshi Sakyouku Nanzenji Fukuchimachi |
| Tell | 075-771-0365 |
| URL | http://www.nanzen.net/ |
| Nearest station | Kyoto City Subway line Keage station |

KYOTO MASTERS - 京都マスターズ