Beef Sushi that can only be eaten here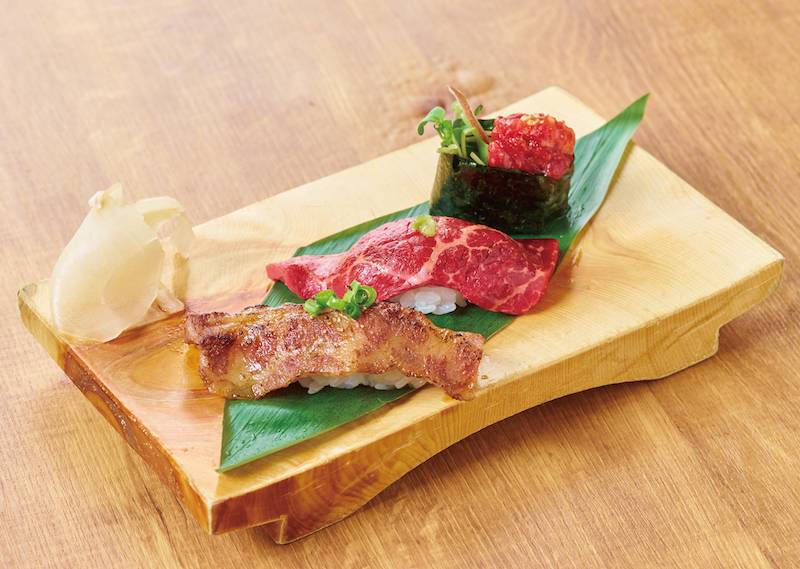 The Best combination, Sushi and Beef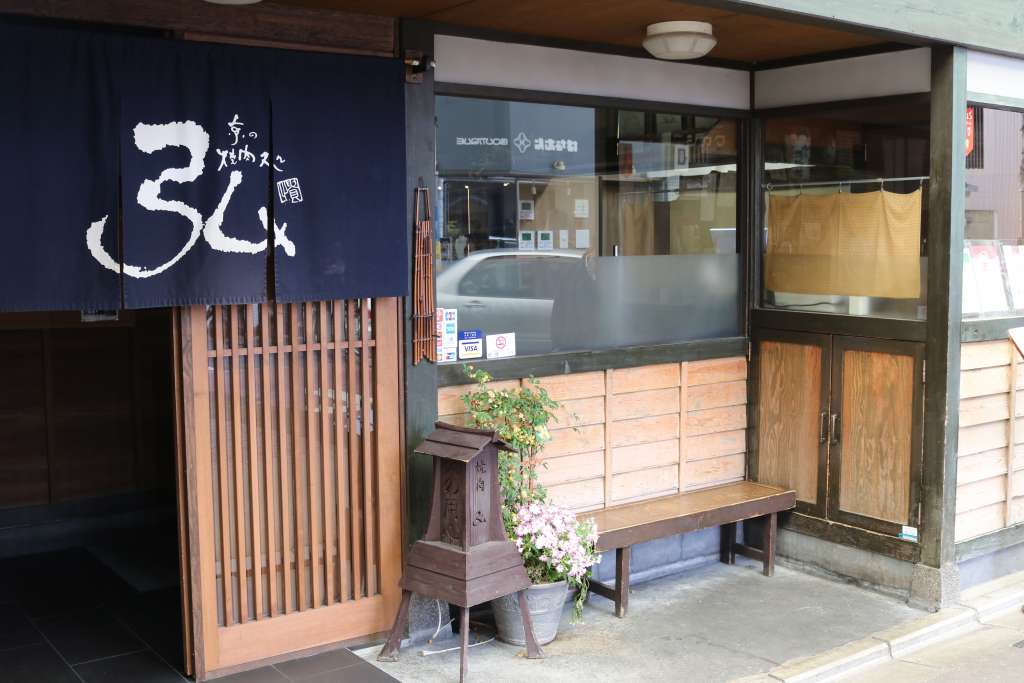 The sushi I will talk about today is made by a yakiniku(grilled beef) restaurant.
Kyonoyakinikudokoro Hirosennbonnsannjyotenn (京の焼肉処弘千本三条本店) is just a 15 minutes walk from from Nijyo castle in the shopping streets.
Feel the long history of the town from its buildings, which still remains the traces of the traditional merchant houses.
Beef Sushi
The photo above shows 3 different kinds of beef sushi. Starting from the right is the Yukke(fresh raw beef) Gunkan(sushi rapped by seaweed), beef sushi (raw), and last but not least the roasted beef sushi.
Being able to offer raw beef shows the shops confidence towards their beef they use, and after once eating it, you'll definitely become a fan of it.
Here's your answer to your next favorite food.
Even for people who have already tried beef sushi at a different restaurant, there is no reason to miss this one.
Why? because this restaurant purchases the whole cow instead of parts of it. This allows the restaurant to offer all kinds of beef of different taste and texture at an amazingly low price.
The quality of the beef is extremely high as the restaurant knows perfectly about how its cows are raised from their producers.
| | |
| --- | --- |
| Address | Kyoto prefecture, Kyoto, Nakagyouku, Mibushujyakucho 2-6 |
| Tell | 075-812-8929 |
| URL | http://www.yakiniku-hiro.com/ |
| Nearest station | Kyoto city subway Tozai line "Nijyo" station |
| Business hours | 17:00~23:00 |

KYOTO MASTERS - 京都マスターズ