A Trip You Will Never Forget: Stroll in Higashiyama Area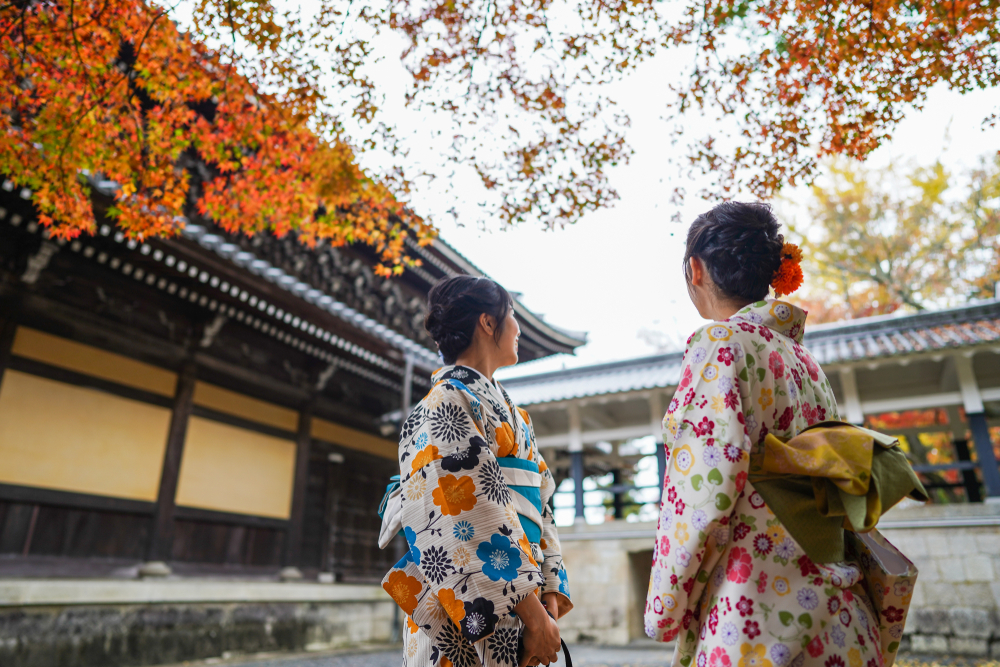 Keage Incline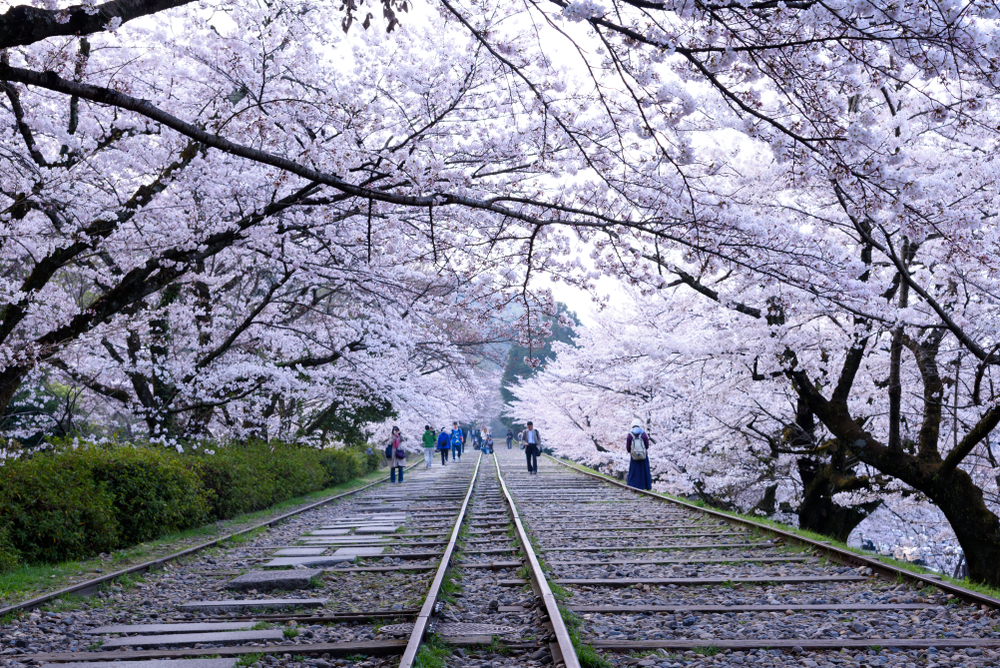 The Keage Incline is a disused railway, and now it is open for public.
This spot is well known by its beautiful view of cherry blossom trees growing along both sides of the old railway, and always bustling with crowds during the cherry blossom season.

In the Summer, people appreciate nice patch of shades these trees create for providing prefect cool shades for taking a relaxing break from sightseeing in Kyoto's hot and humid climate.
Nanzen-ji Temple Aqueduct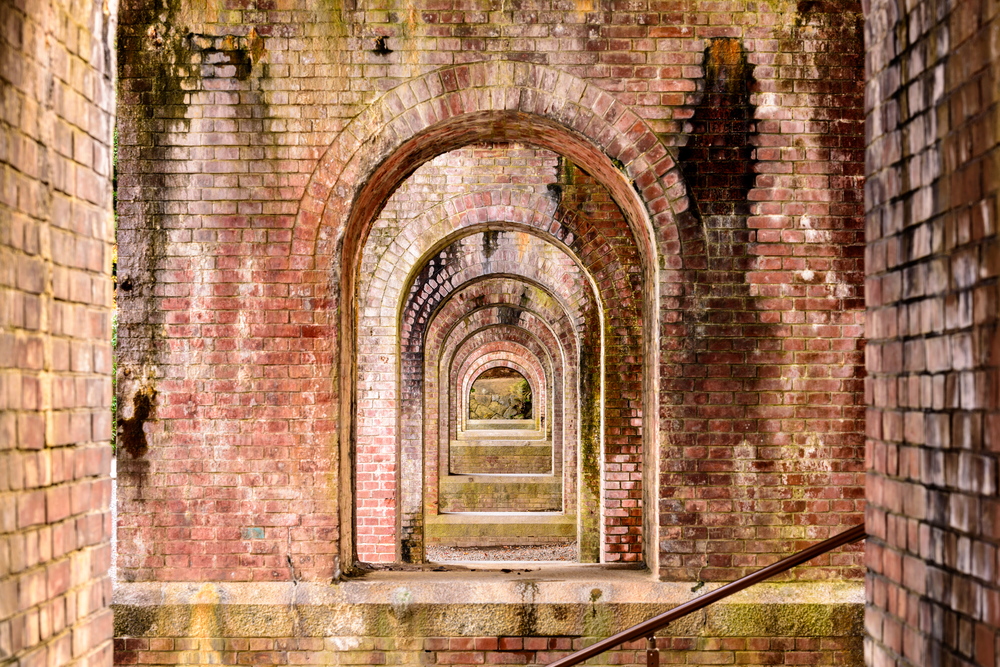 This old red brick aqueduct was built in 1888 in Meiji Period. It has a double arch structure, where the top part or main arches are supported by smaller bottom arch structure of bridge's legs. This architectural elegance, and the sense of nostalgia for Meiji Era never ceases to attract people.

The aqueduct has been talked about in many different medias which keeps attracting people almost endlessly.

Stretch of a series of arches appears like a huge painting in front of you, and start to feel as if being drawn in to the painting of illusion.
Eikando Temple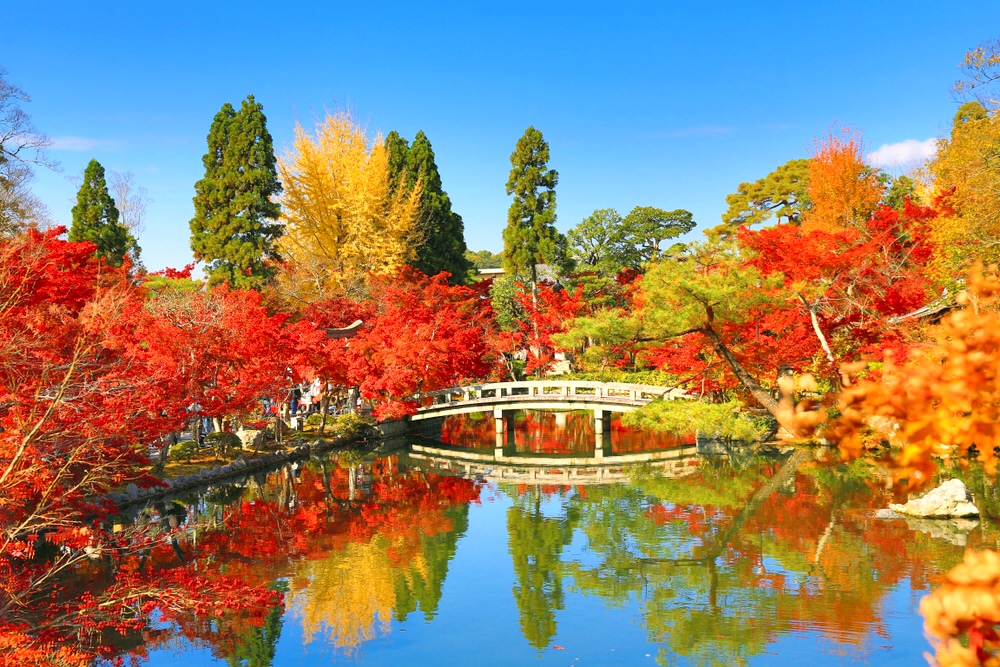 Formally known as Zenrinji Temple, is known as Eikando Maple Temple for its stunning Autumn leaves of Japanese Maples. This breath taking sight attracts large crowds every year.

The vast temple ground is full of picturesque sceneries that you cannot help but want to take photos of every thing you see.

However the dazzling fresh green leaves of the Maple trees are exceptional in the early summer as well.

Besides those Maple trees, there are lots of sights worth seeing, which makes Eikando Temple a popular tourist spot throughout a year.
Philosopher's Path (Tetsugaku-no-Michi)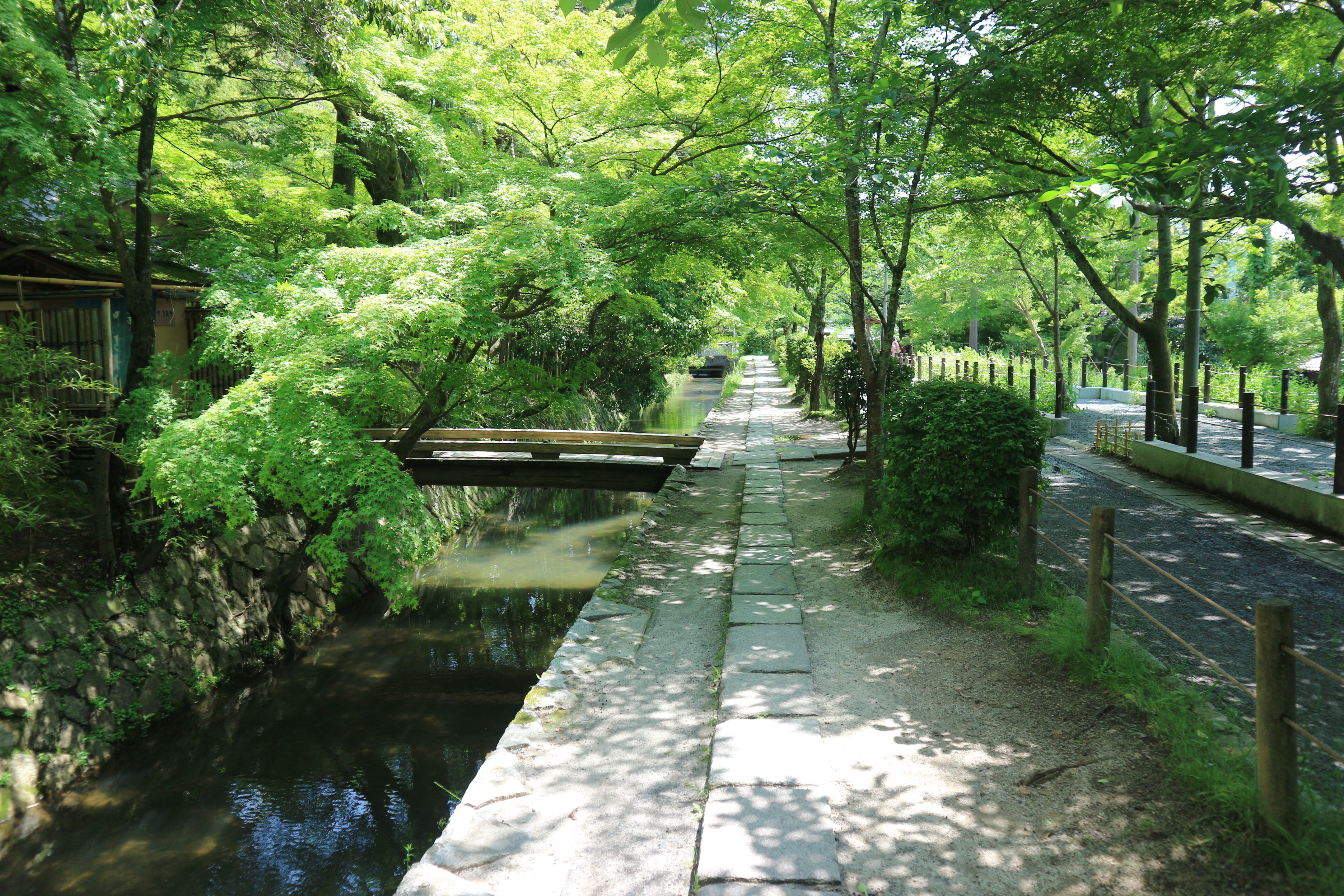 This small path way is along a stream of clear water to which Cherry Blossom and Japanese Maple trees leisurely attends. It connects Eikando Temple at the South end to Ginkaku-ji (the Silver Pavilion) at its North end.

Many small shops and hidden temples are along this stretch of relaxing path that you can drop in at as you wander along.

Enjoy a soothing stroll as you listen to the murmuring of the stream.

Escape from the noise of the city and spend a peaceful time in the one of the Kyoto's quieter places of the Philosopher's path.

Heian Jingu Shrine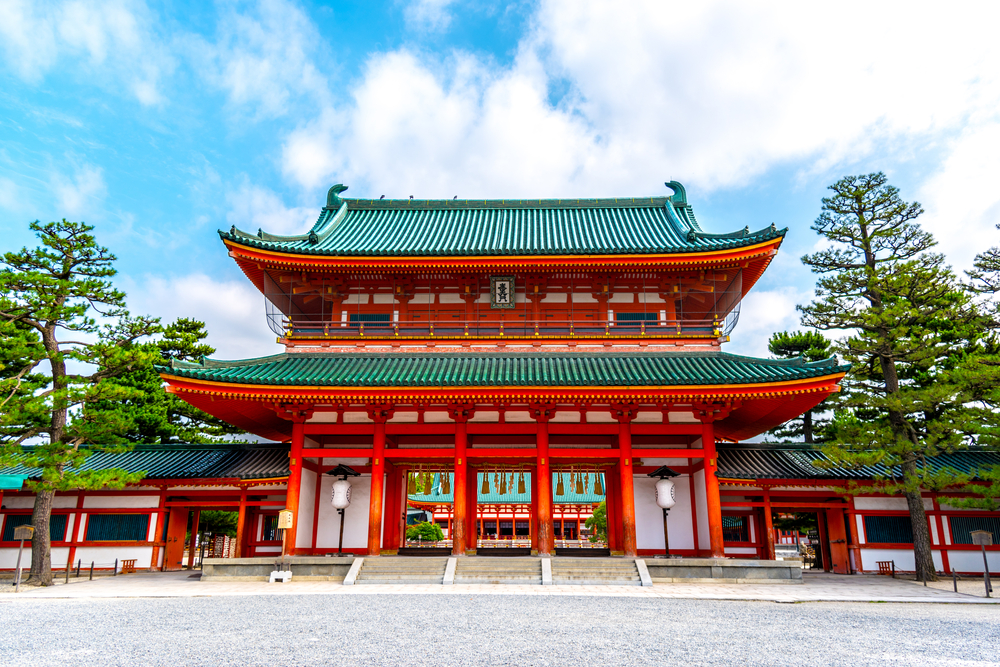 The symbolic 24.4 meter-tall giant Torii gate welcomes you at the approach to Heian Jingu Shrine.

The vividly contrasting colours of light green and bright vermilion of the shrine provokes reminiscence for the elegant Heian Period.

The shrine hosts an expansive garden of Meiji period style. In this large area of featuring seasonal nature scenes, it includes the most popular Japanese garden where a beautiful bridge runs across over a Japanese pond.