Watch Fushimi from the Fushimi-Jikkokubune・Sanjikkokubune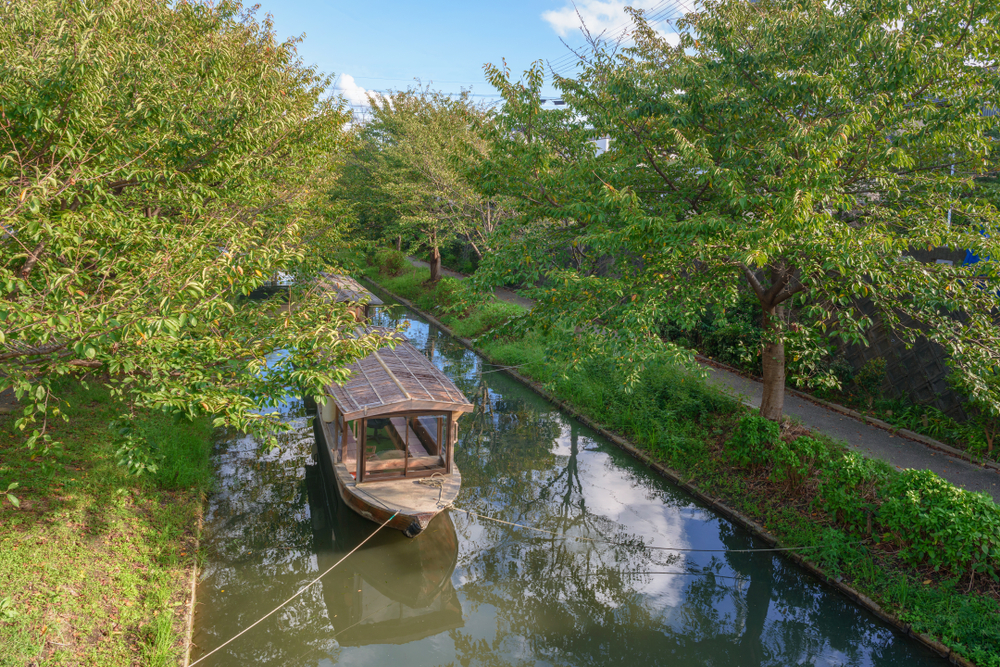 A cruise boat only available for a limited time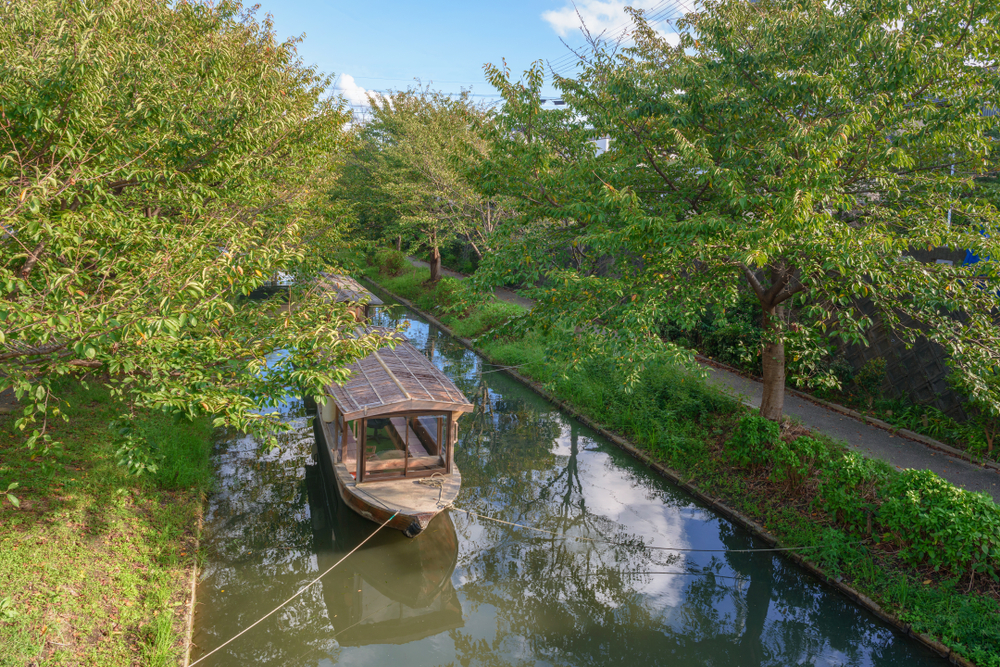 The Fushimi-Jikkokubune・Sanjikkokubune is a famous Kyoto attraction that takes place during the spring to autumn season. The Jikkokubune starts from east of Chokenji and the Sanjikkokubune is located south of Teradaya. It is especially popular in the spring when the cherry blossoms are at its best.
There is a touring guide inside the boat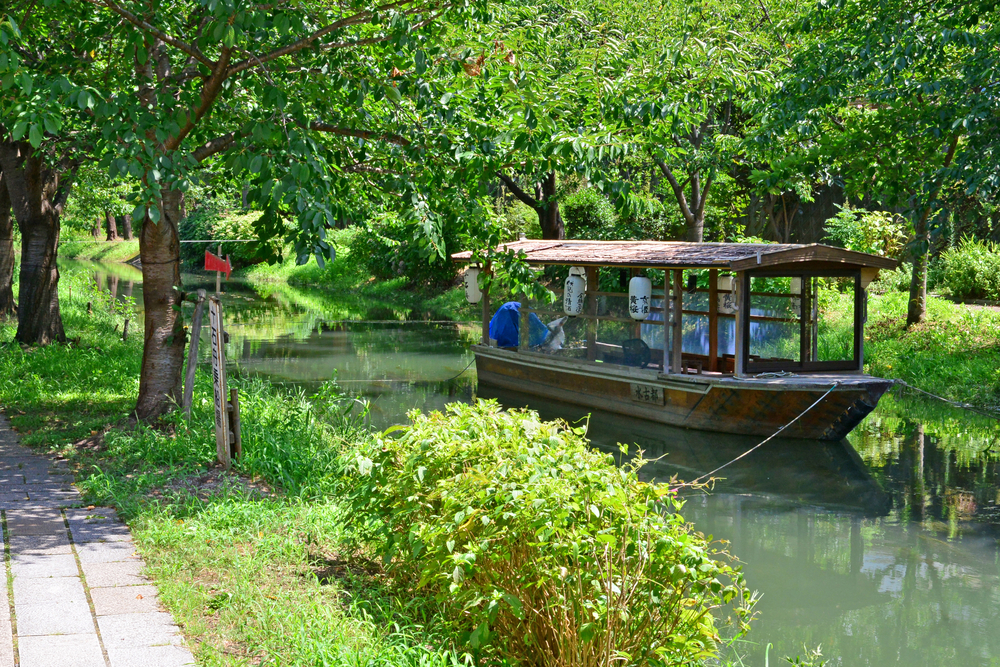 These boats used to be used as boats to carry rice and sake.
The Jikkokubune is available from the 24th of March ~ 2nd of December. Many people look forward to this season to take a ride. Moving along the river of Fushimi is definitely a great way to spend your time at Kyoto.
The sanjjisekibune (Fushimi ~ Osaka)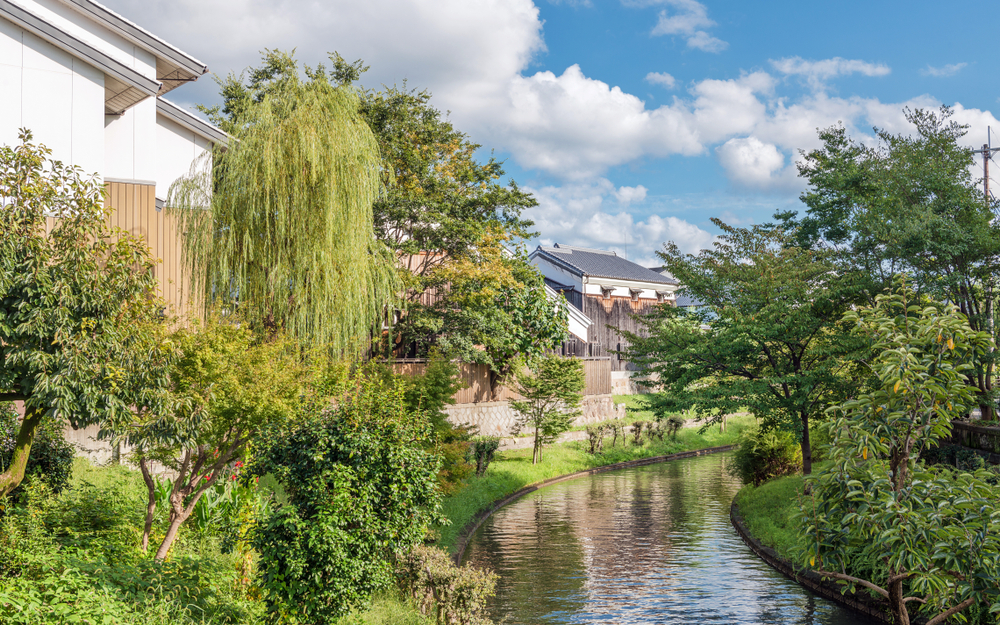 The Sanjjisekibune can accommodate up to 30 passengers. If you wish to use the Sanjissekibune as a group, please make a reservation.
The Sanjjisekibune is available on the weekends and national holidays of April~May and October ~ mid November. It is located at Teradaya and will be a 40 minutes ride.
As a traditional memory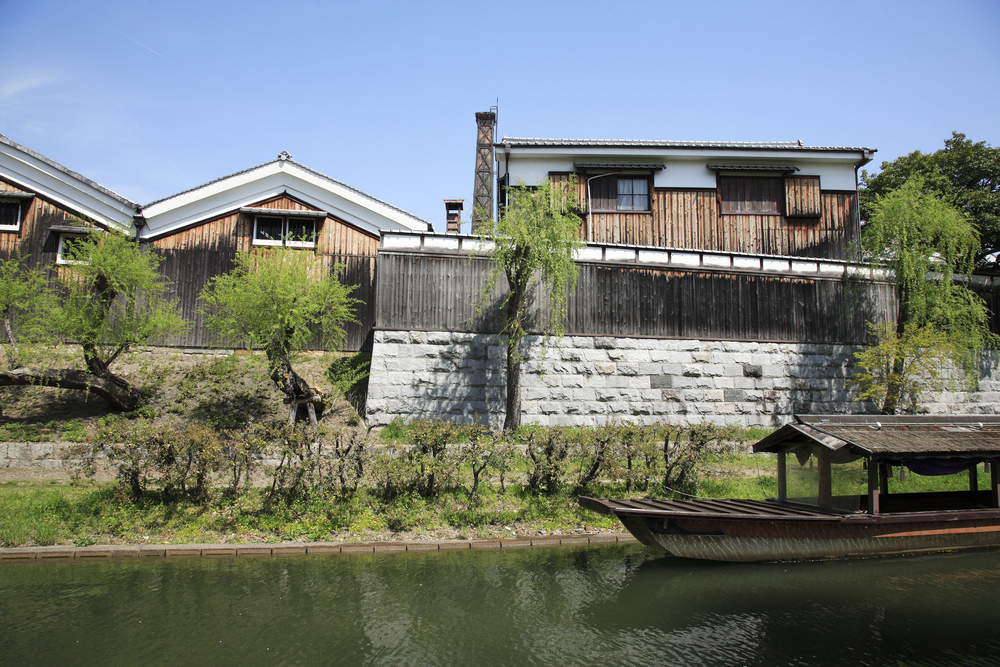 The Jissekibune・Sanjjisekibune flows down the Ujigawa river which is located in the back of Gekkeikan Okura anniversary museum.
It is a great way to enjoy the seasons, such as the cherry blossoms in the spring and hydrangea in the summer.
Enjoying the beautiful water of Fushimi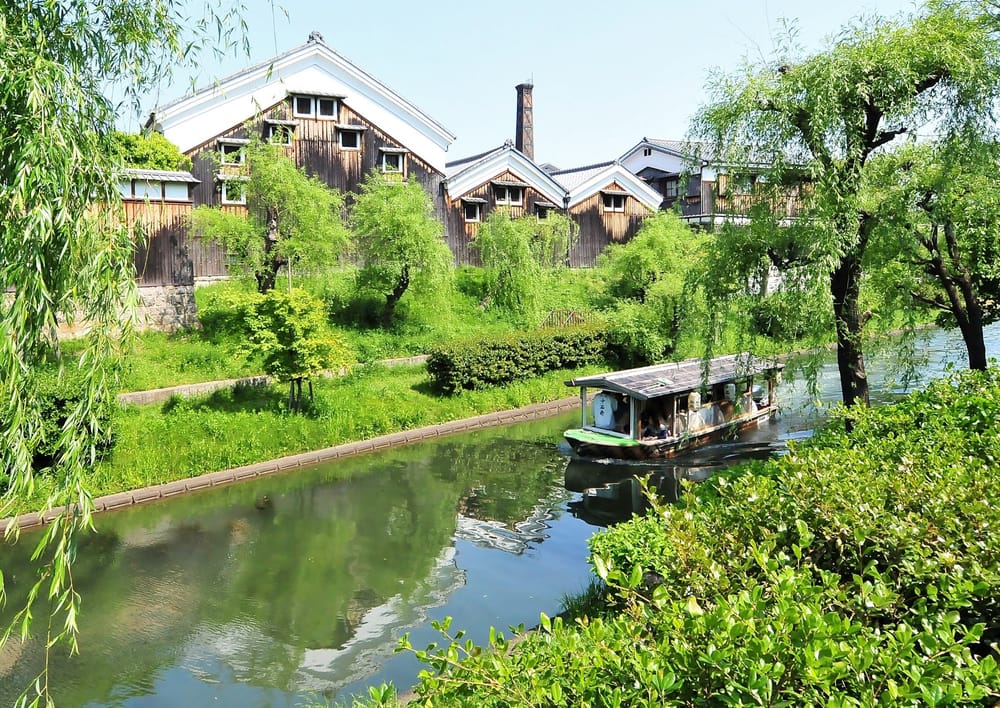 The beautiful scenery that can be seen on the Jissekibune and Sanjjisekibune is like no other and there is no doubt that the time spent on this boat will become an unforgettable memory.
| | |
| --- | --- |
| Name of the facility | Fushimi-Jikkokubune・Sanjikkokubune |
| Address | Minamihama-cho, Fushimi, Kyoto-shi, Kyoto 〒612-8045 |
| Tell | 075-623-1030 (for reservation only)/075-622-8758(tourist center) |
| Nearest station | 5 minutes walk from Keihan Main Line "Chushojima" |
| URL | http://kyoto-fushimi-kanko.jp/ |
| Nearest bus stop | 【Jikkokubune】Kyoto city bus, get off at「Chushojima」5 minutes walk /Keihan bus, get off at「Chushojima」5 minutes walk【Sanjikkokubune】Kyoto city bus, get off at「Kyobashi」2 minutes walk /Keihan bus, get off at「Kyobashi」2 minutes walk |
| Business hours | 【Jissekibune】10:00~11:20、13:00~16:20 every 20 minutes【Sanjissekibune】9:35, 10:35, 11:35, 13:35, 14:35, 15:35※Please contact us for details during the summer and autumn season. |
| Regular holiday | Closed on Mondays(Open on Mondays in April, May, October, and November) |
| Admission fee | Fee: adult: 1200yen (Junior high-school students and over), Children: 600yen |
| Remarks | Open hours may change according to the season or weather conditions |