Around 8000 Daruma dolls gathering at the gentle and friendly Daruma temple "Horin-ji"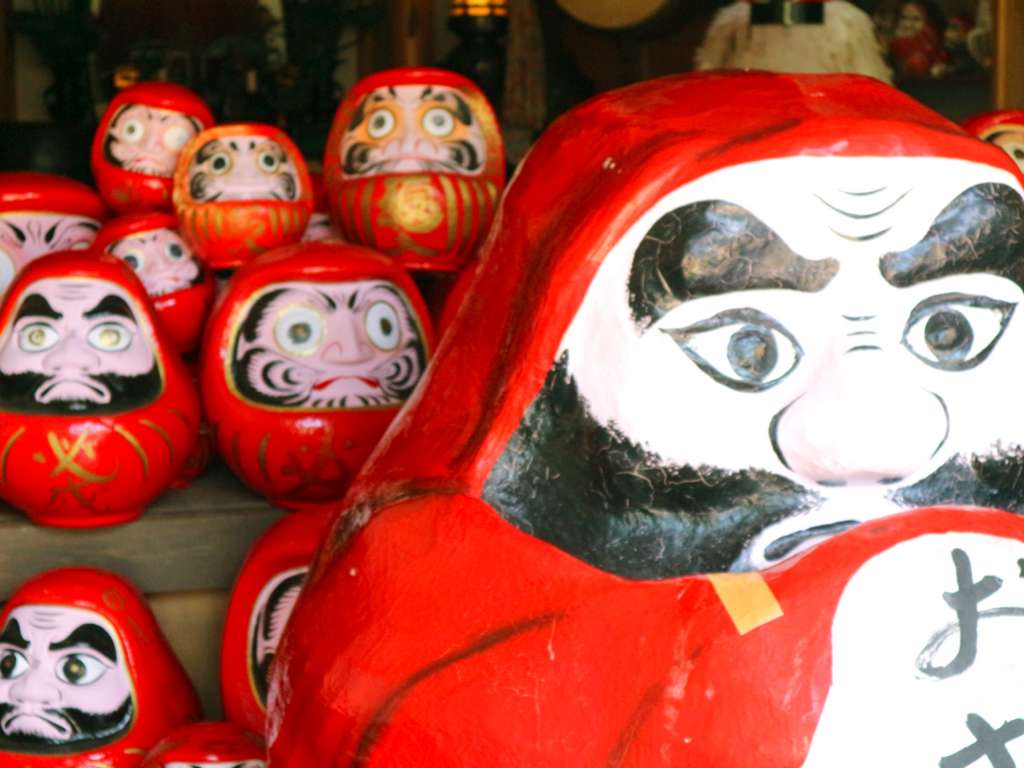 Outstanding impact! The Daruma hall is a must-see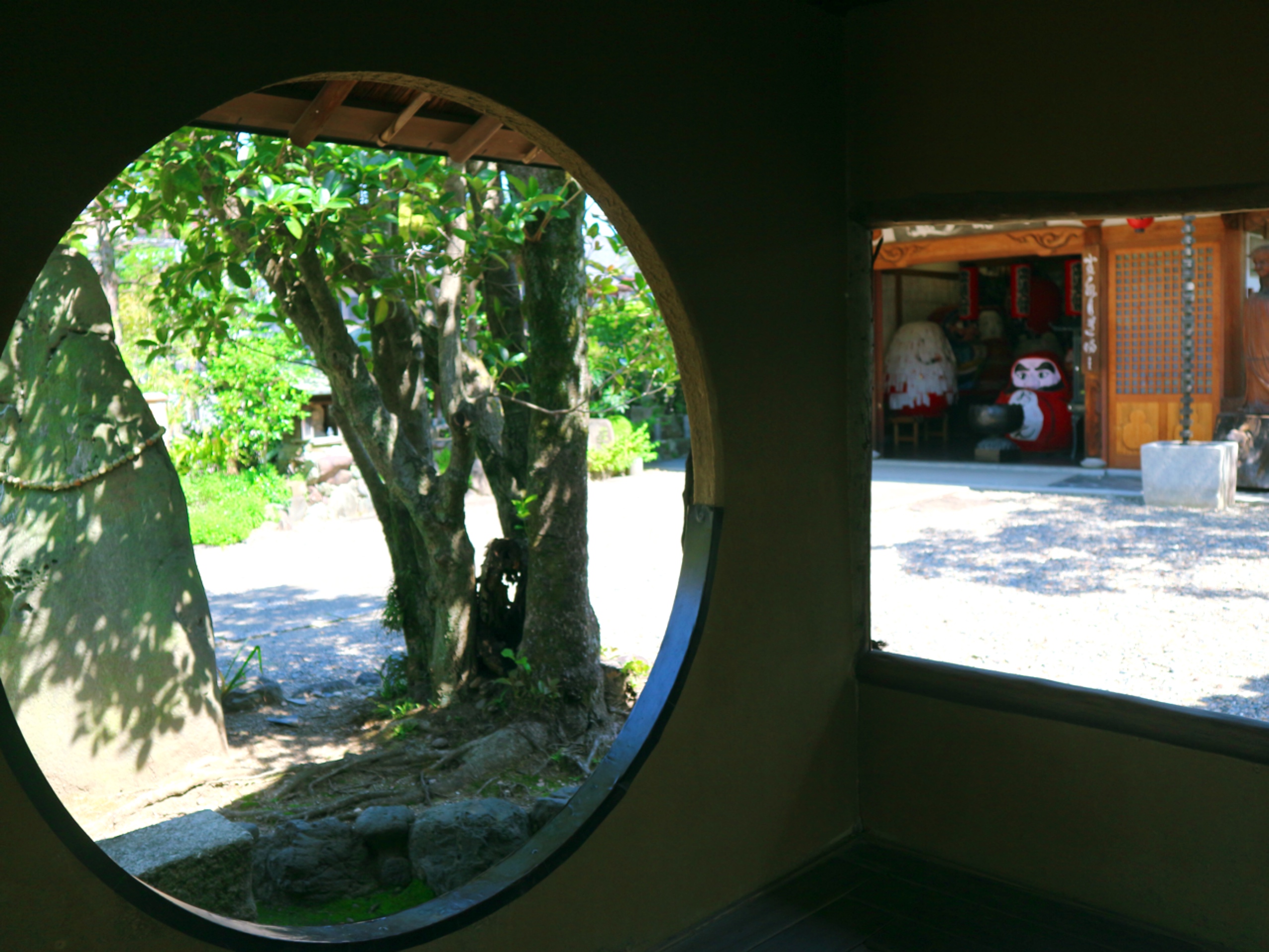 The various Darumas of different sizes gathered at Horin-ji gave it the nickname "Daruma temple".
Let's visit the Daruma hall which is protected by the carved sculptures of ambassador Bodhidharma standing left and right of the entrance.
In the hall Darumas from all over Japan line up and the decorative painting of ambassador Bodhidharma on the ceiling gently looks down on them.
Daruma・Daruma・Daruma!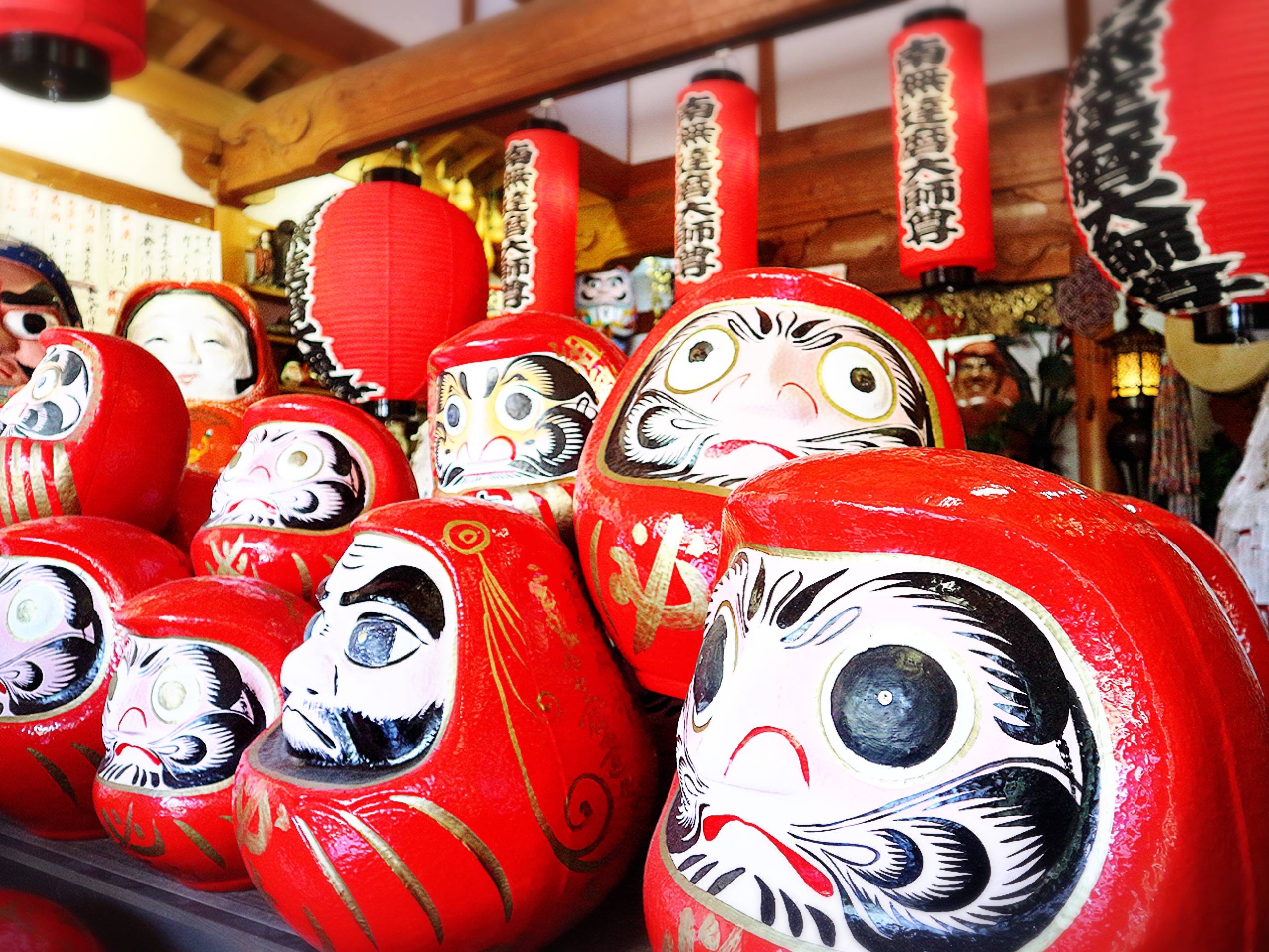 You will be overwhelmed not only by the number of Darumas lined up, from the largest Daruma of 150 cm to cute Darumas fitting in the palm of your hand, but also by their different expressions and appeal.
They carry the earnest wishes of people on their backs and are said to be advantageous for certain victory and better fortune.
The Daruma which gets up whenever it falls is well known for being a lucky charm and is still popular and appreciated.
These pupils representing a strong will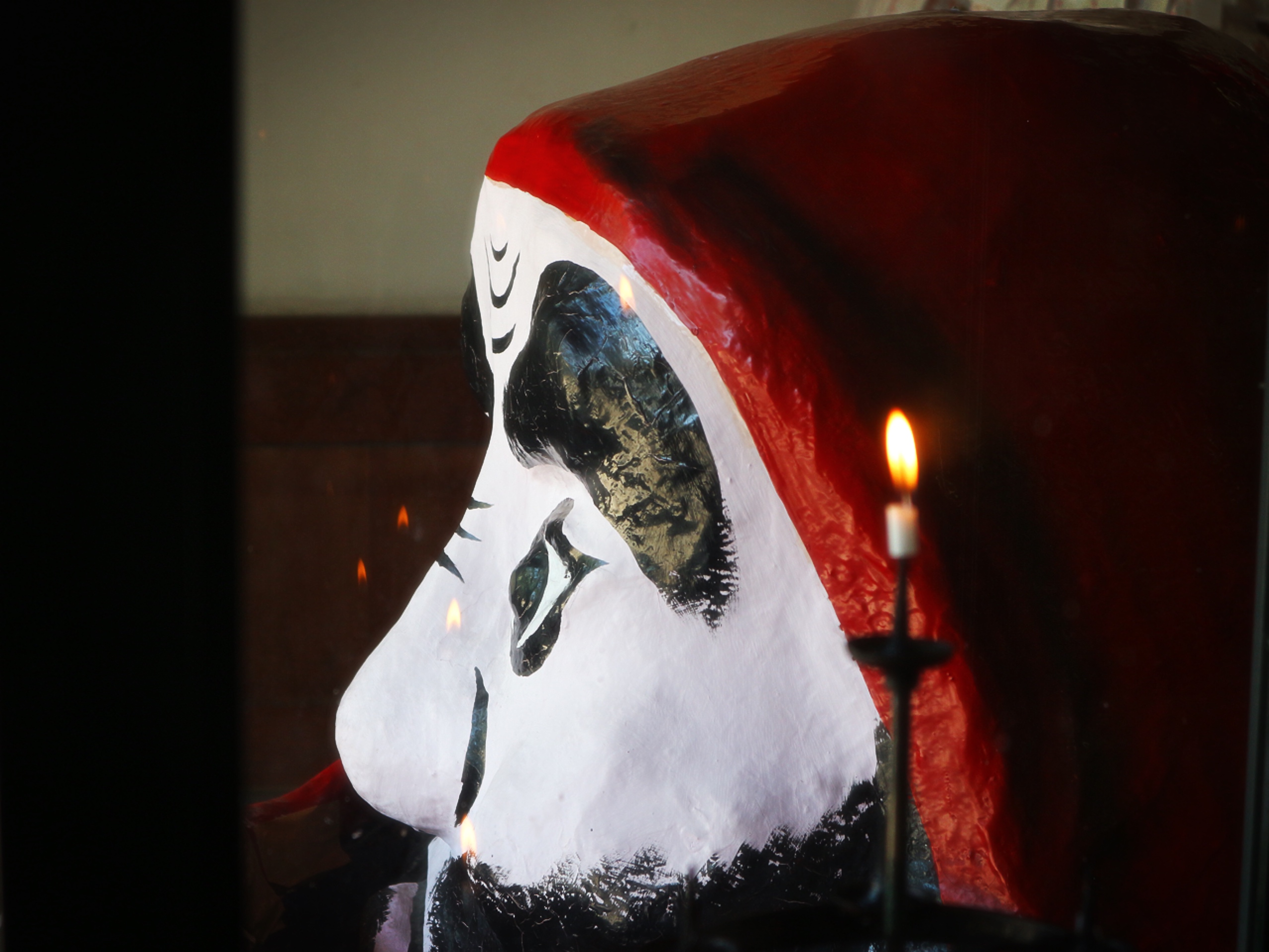 The Daruma is said to be modelled after the cross-legged mediation position of the ambassador Bodhidharma who has conveyed Buddhism from India to China.
The deep red color means a protection from evil spirits and the round shape is also impressive.
Its characteristic of always getting up no matter how often it falls explains its perseverance and effort of never giving up.
Lively arrangement of stones in the garden and trees and plants with a feeling of the seasons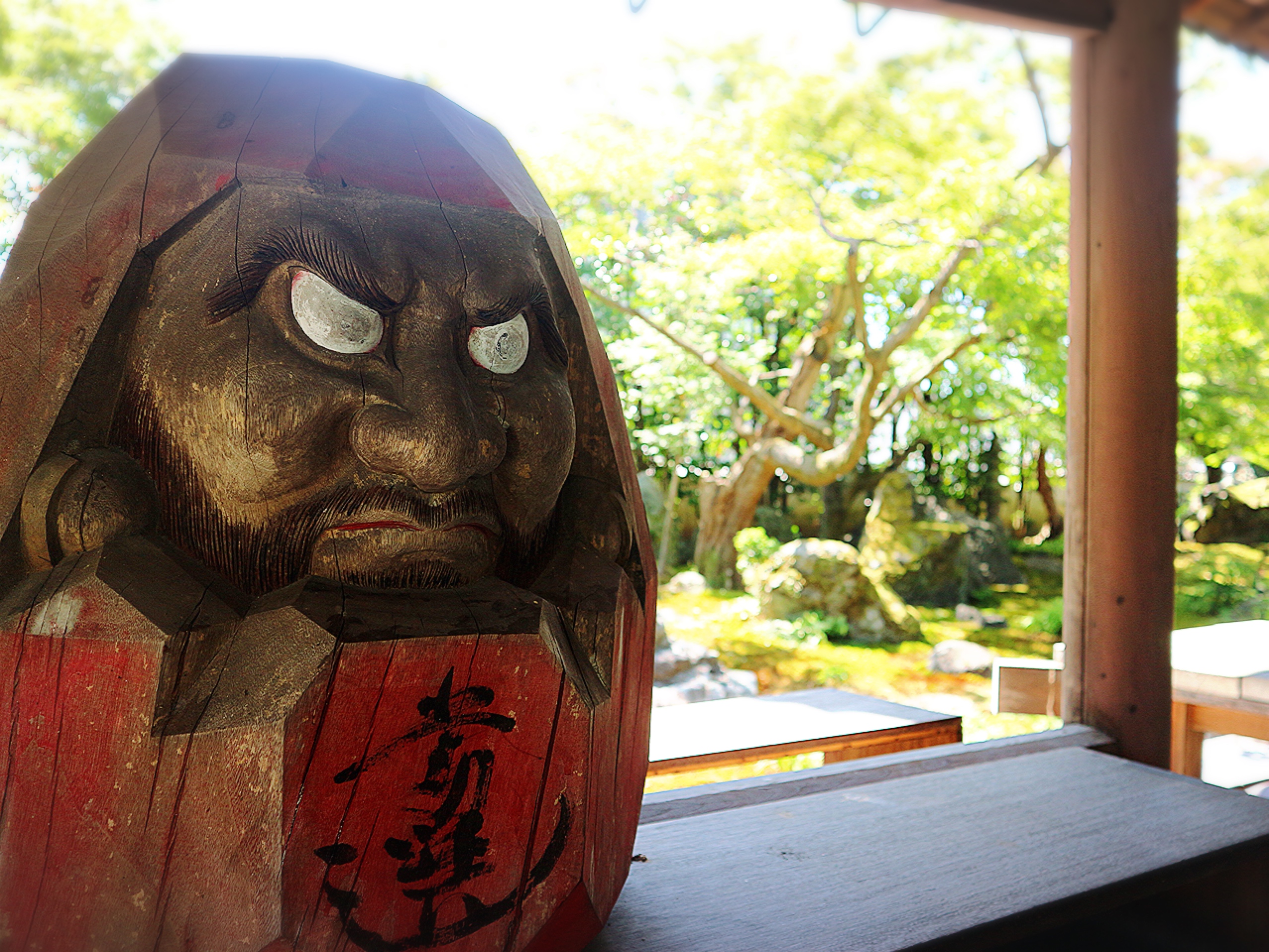 After the wooden Darumas have welcomed you there is a quiet garden.
A charming and mysterious garden where time seems to stand still making you want to admire the scenery.
We recommend to sit on the veranda, relax and enjoy in a dignified atmosphere.
A cute Daruma as a souvenir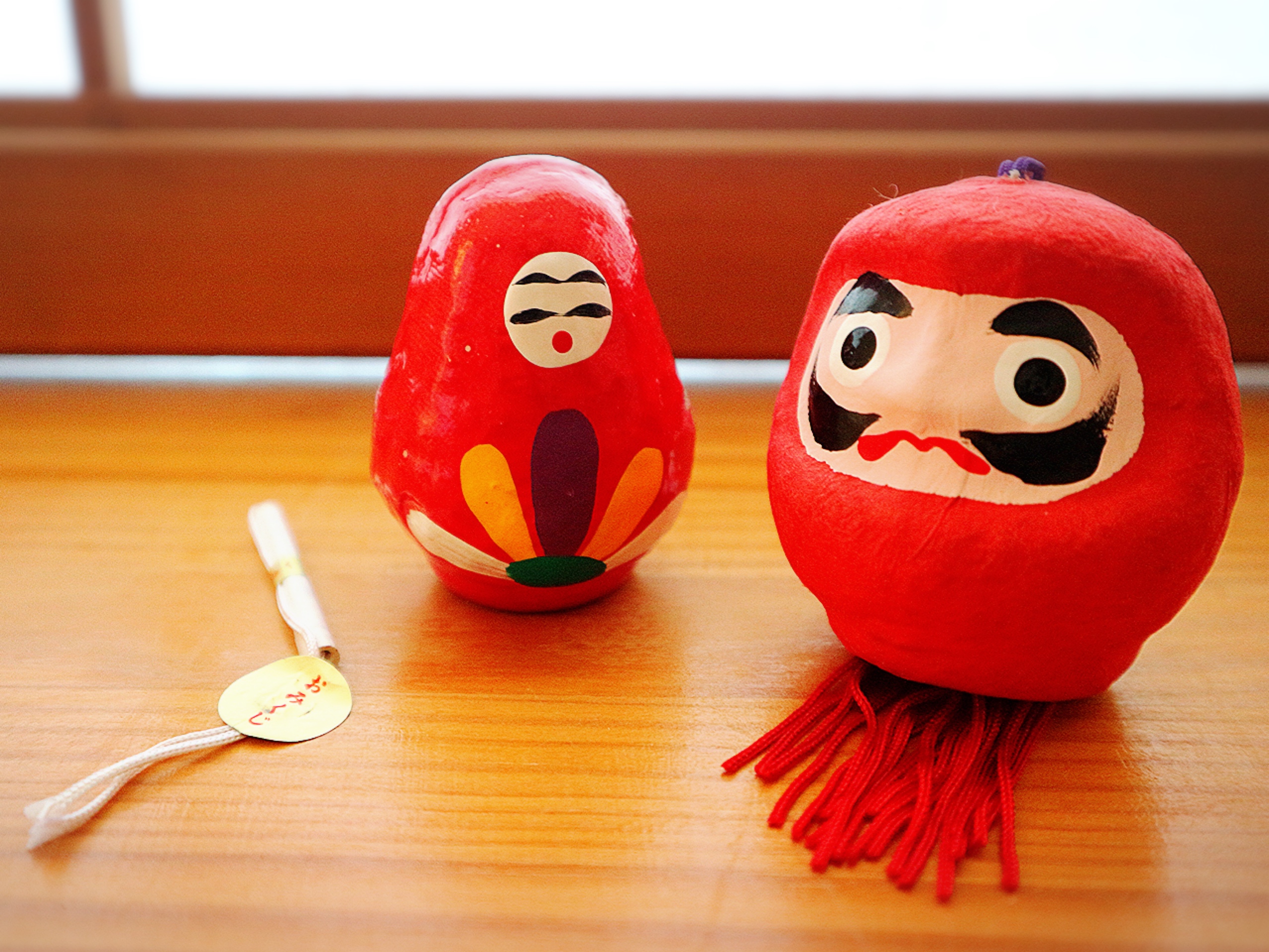 There are also plenty of fortune slips and amulets each with different expressions. How about buying a Daruma praying for traffic safety or a cute princess Daruma on your way home?
It is surely a heartwarming souvenir which is protected by the friendly atmosphere of the Daruma temple.
| | |
| --- | --- |
| Name of the facility | Horin-ji |
| Address | 457 Yukuecho, Shimodachiuri-dori, Tenjinmichinishiiru, Kamigyo Ward, Kyoto, Kyoto Prefecture 602-8366 |
| Tell | 075-841-7878 |
| Nearest station | 5 minutes walk from JR Sagano Line "Enmachi Station" / 15 minutes walk from Hankyu Railway "Saiin Station"  |
| Nearest bus stop | 3 minutes walk from Kyoto City Bus "Nishinokyo Enmachi" Station |
| Business hours | Opening hours: 9:00~16:30 ※admission until 16:00 |
| Admission fee | temple grounds free of charge ※(main temple garden・shrine) Entrance fee high school students and adults 300 Yen / junior high school students 200 Yen / children 100 Yen・children aged 6 and below free of charge |