"Honen-in" through a nicely thatched gate, a peaceful and calm place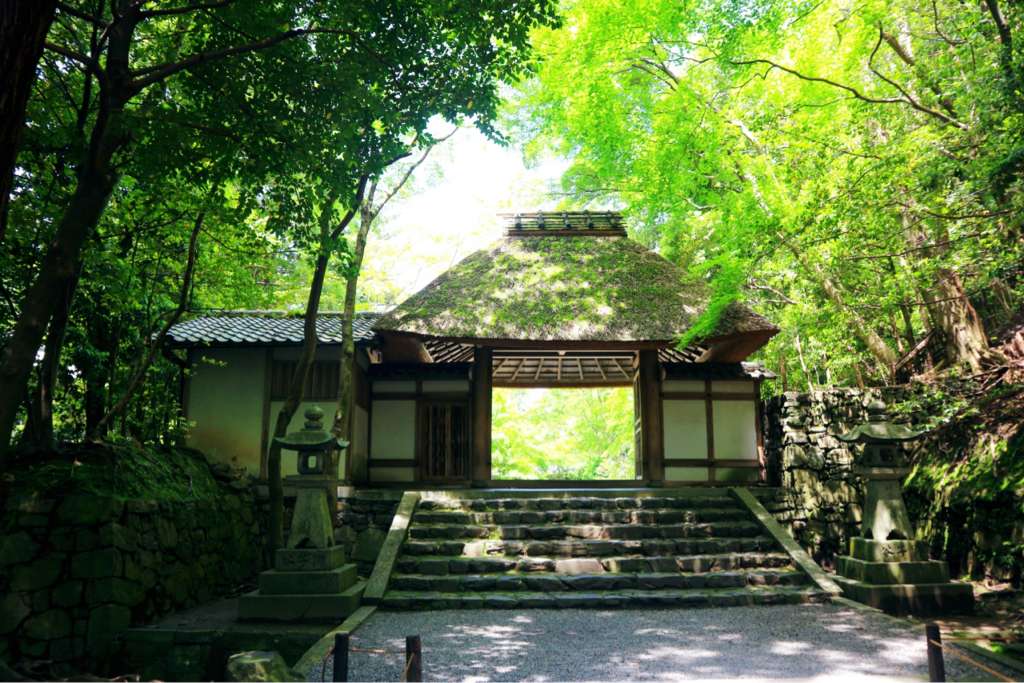 Soft green light embraces you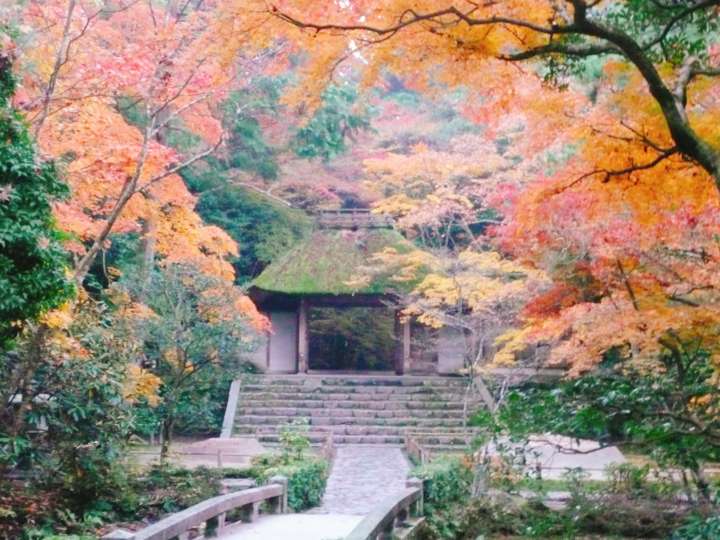 The worshippers path is located in a hidden place surrounded by the rich nature, tall trees and kept inside the shade and chilly during summer.
Beautiful camellias in the spring, and during the red maple season the contrast between trees and the great gate creates an especially impressive view in here.
Japanese beauty with the breeze of season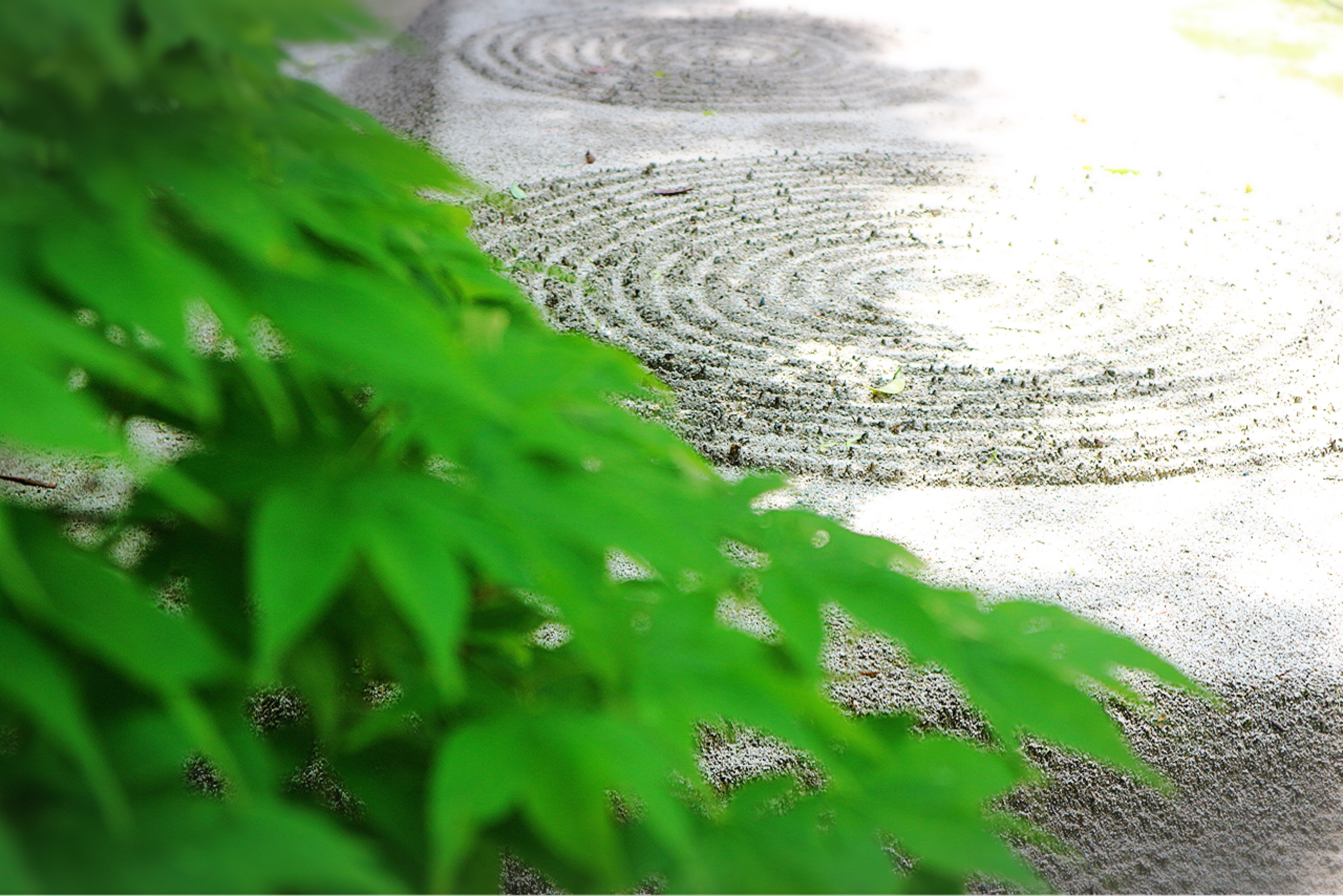 The mountains of white sands (Byakusa-dan) on both sides of the path after the gate represents water, and it is said your body and heart both gets purified and clean by walking through between them.
The sand mountain changes their mark depending on the season. Can you guess what it is drawn on the sand?
Refreshing greens reflected on the water mirror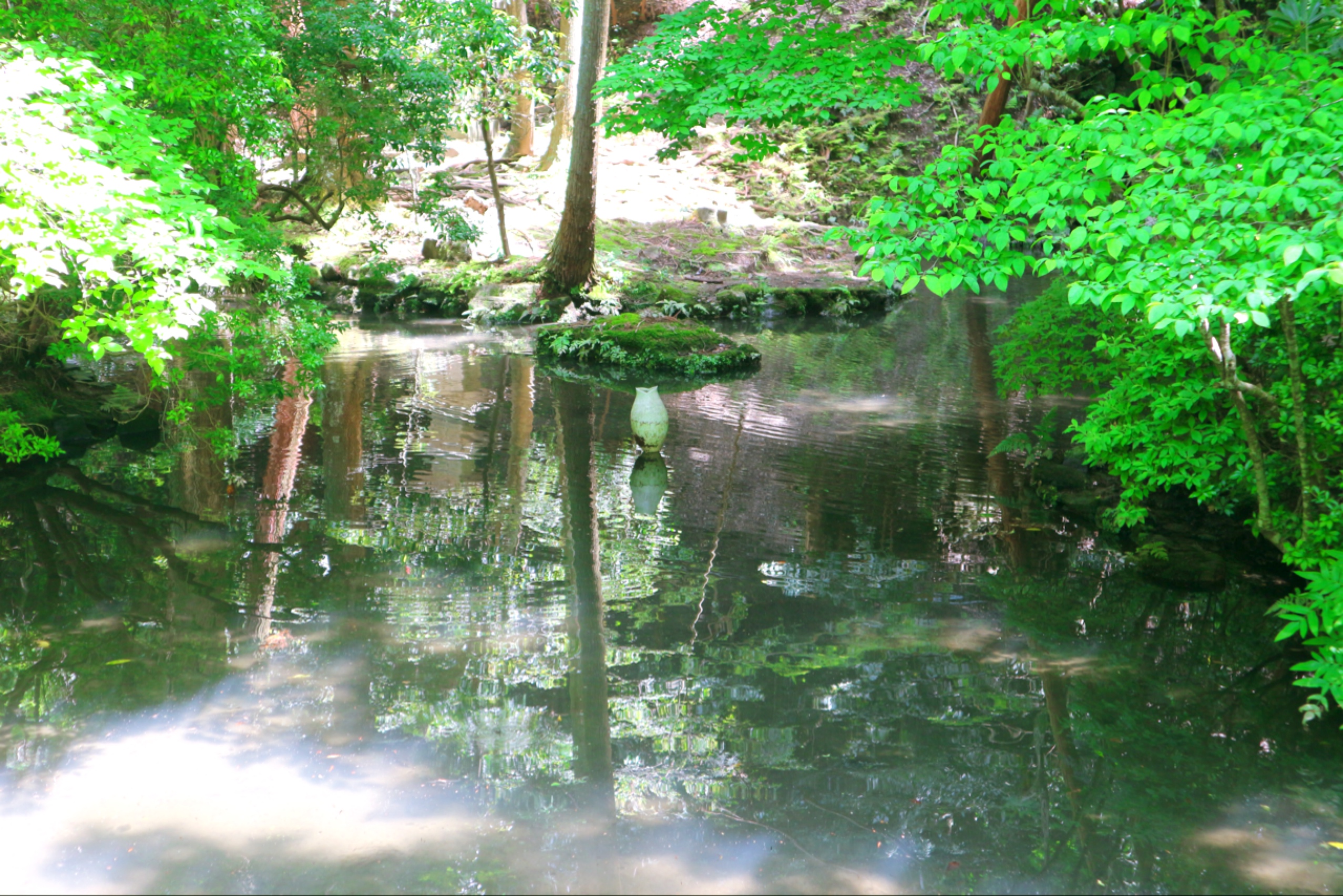 It is always calm and peaceful inside the temple with the breeze and the whispers of leaves.
You will feel your heart is getting relaxed as you walk further.
From ancient times in Japan, it is said that we can cool ourselves down by watching green maple leaves, and surely it is still the same for us nowadays.
Peaceful moments by feeling the seasons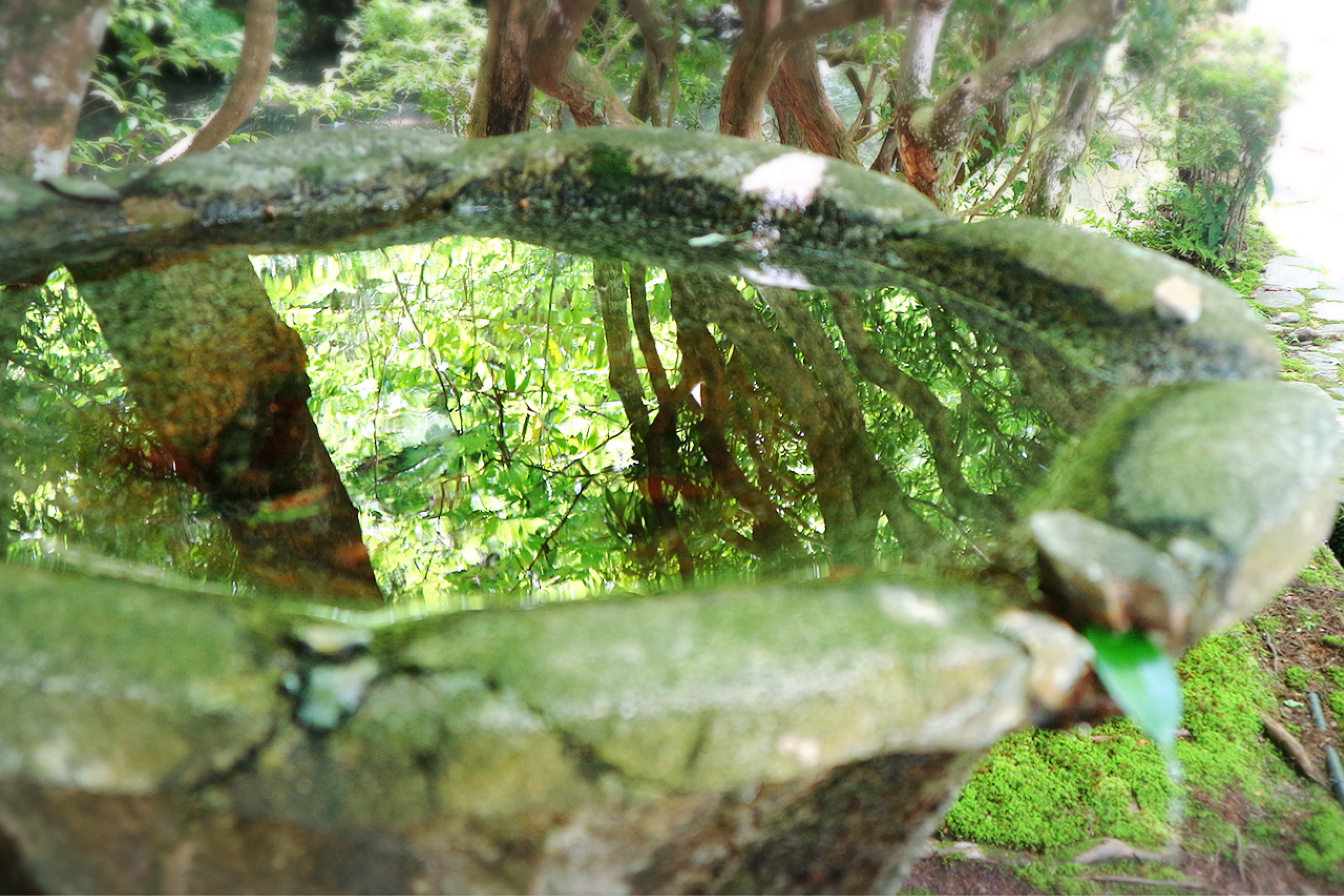 Shining and shimmering water surface inside the plant pot reflects the trees and greens.
Pure green maple leaves provides us the energy and refreshments.
Maple leaves dancing in the wind invites you to an escaping moments from daily busy life.
A hidden impressive spots for red maples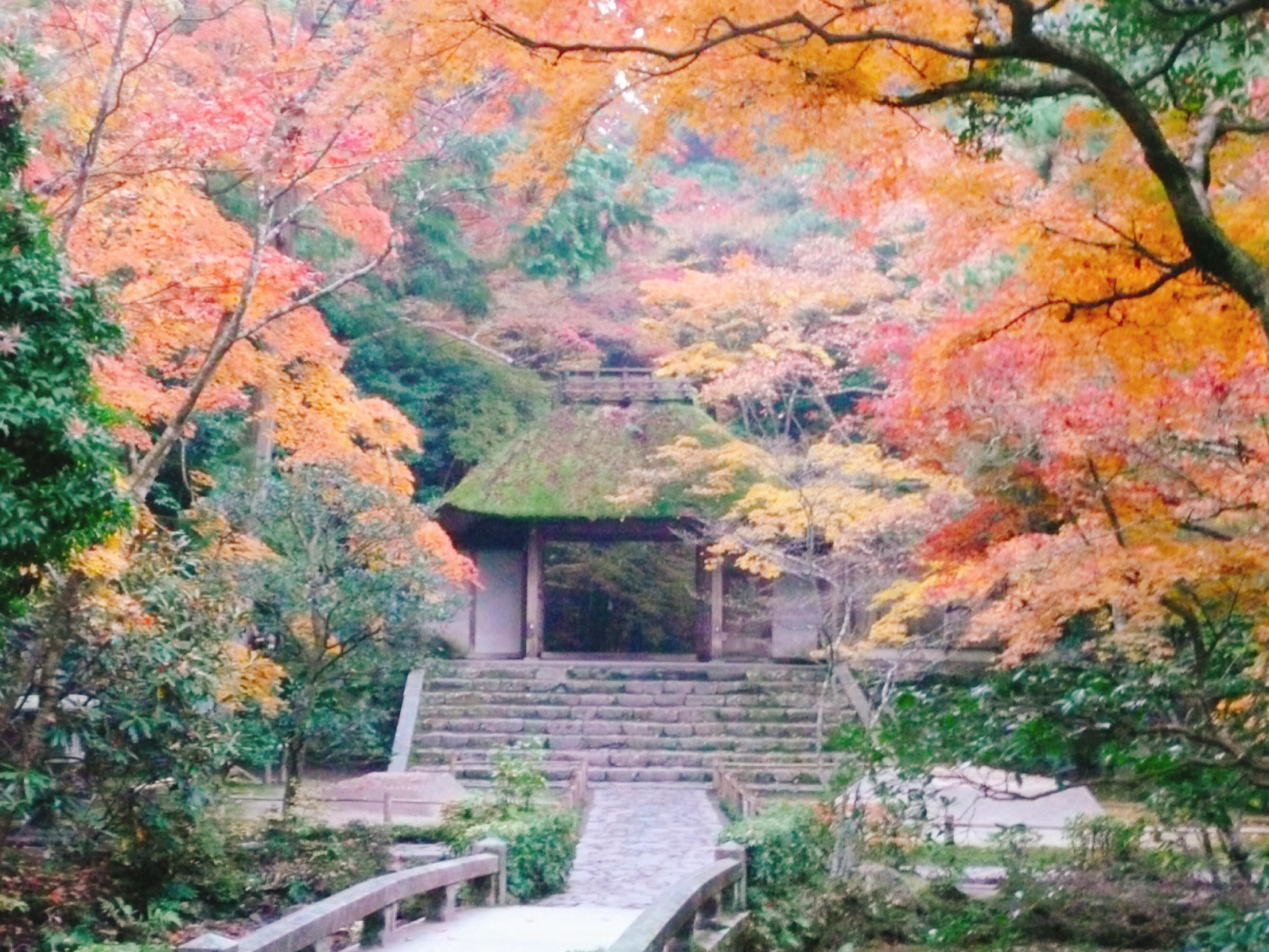 The temple will be dyed in the red maples warm color and creates a beautiful contrast with the quietness inside, and makes you feel like you are in a far old past era.
This nature bath in the quietness will wash away your stress, fulfills your heart.
Enjoy the wabi-sabi walk from the philosopher's walk to the Honen-in.
| | |
| --- | --- |
| Name of the facility | Honen-in |
| Address | 〒606-8422 Kyoto City, Sakyo-ku, Shishiga-dani Gosho-no-dancho 30 |
| Tell | 075-771-2420 |
| URL | http://www.honen-in.jp/ |
| Nearest bus stop | City Bus no.32 Stop at Minamidacho |
| Business hours | 拝観時間 6:00~16:00 |
| Admission fee | Admission fee: Free ( Except the Garan exhibition period. Some payments will be required for the Garan tour) |