Explore Kyoto's Secret Back Alleys
Find remnants of traditional Japan in Kyoto's alleys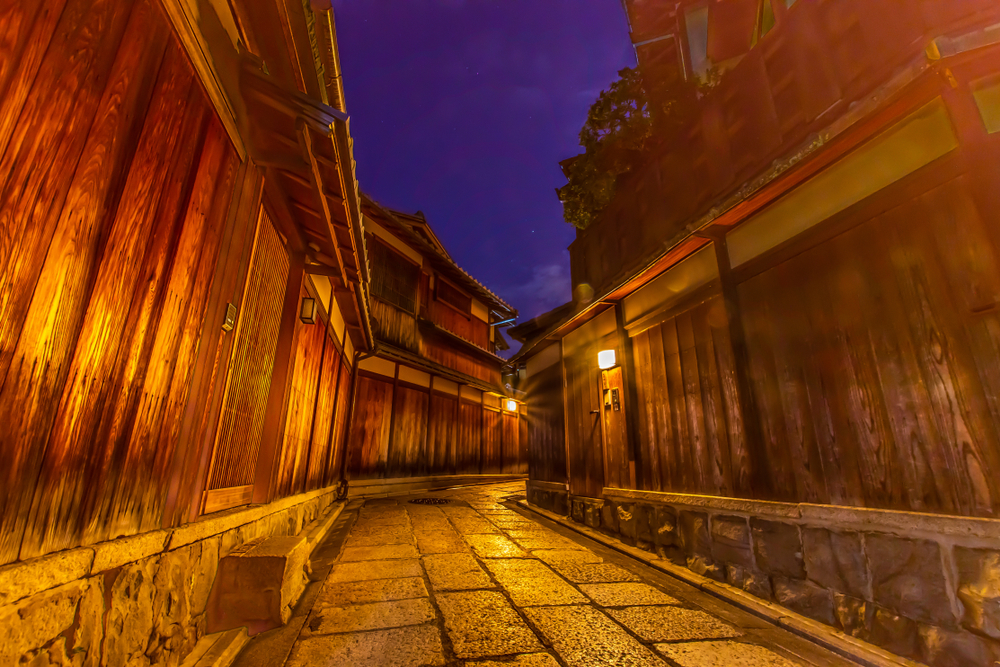 During Kyoto's peak tourism seasons in the autumn (for autumn leaves) and spring (for the cherry blossoms), going around famous tourist sites packed with big crowds can be exhausting. If you would rather stay away from the bustling sites, consider exploring the quiet back streets of Kyoto as a much more relaxing option way to see the city.

These paths can be found near some shrines and temples and so are a good way to get between sites when you are touring the city.

Even though only few people take the time to explore them, these small alleyways are worth a visit to get away from the crowds and experience the quiet, Zen-like side of Kyoto.
Beautifully stone-paved alley near Kodaiji Temple: Ishibei-koji alley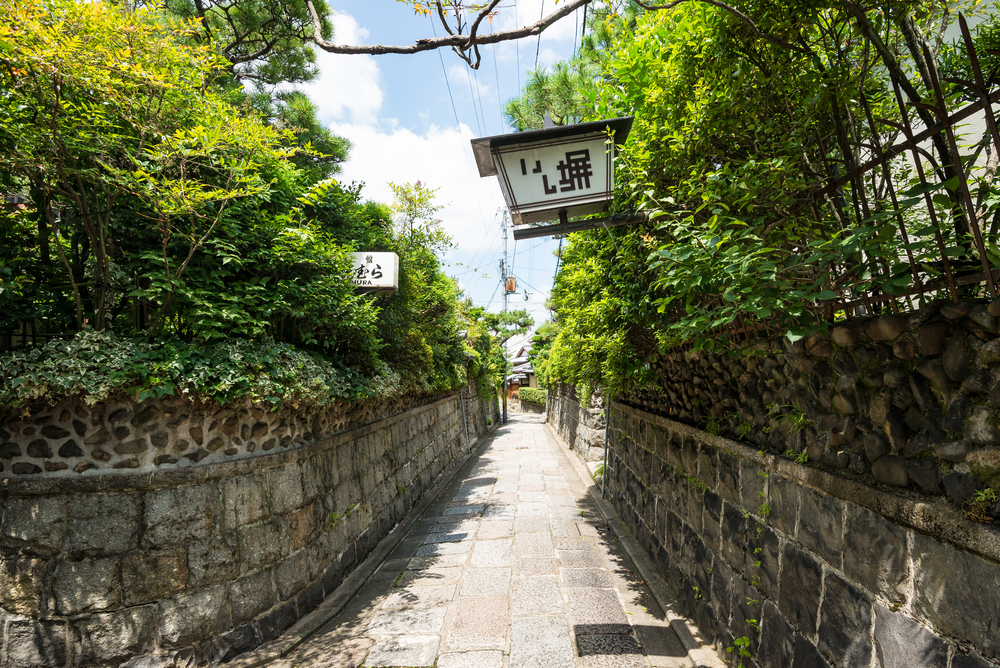 The quiet Ishibei-koji alley is hidden away in the same area as the busy and famous tourist sites of Yasaka Shrine and Kodaiji Temple.

This little-known alley feels like a secret respite from the hustle and bustle and also has a number of traditional restaurants, ryokan inns, and cafes.

This district, which is also a designated Preservation District for Groups of Traditional Buildings, represents the true traditional Kyoto aesthetic. The way the light reflects off the wet paving stones after rain has fallen is particularly delightful.
Visit an alley of artists and artisans: Ajiki Roji alley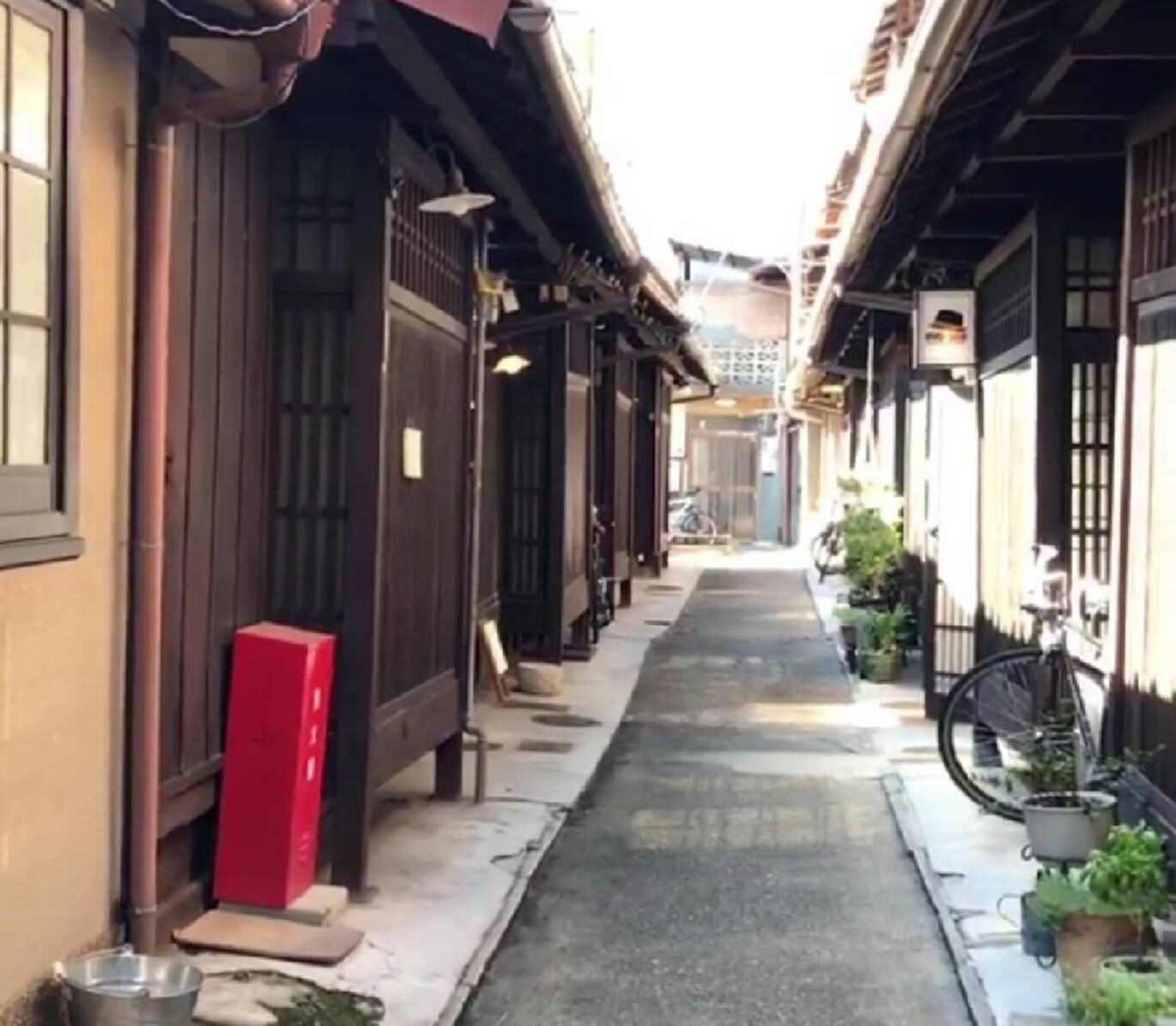 Ajiki-Roji alley is about 5 minutes' walk from Keihan Kiyomizu-Gojo Station and is found in the middle of a quiet residential area.

The historic alley is lined with traditional buildings and is home to various workshops and stores belonging to artisans and artists.

Due to redevelopment being carried out throughout the city, traditional Kyoto landscapes and culture are becoming more and more scarce. This is one of the few places where you can still see and feel how Kyoto once used to be.
Love keeping up with the latest trends? Visit Yanagi-koji alley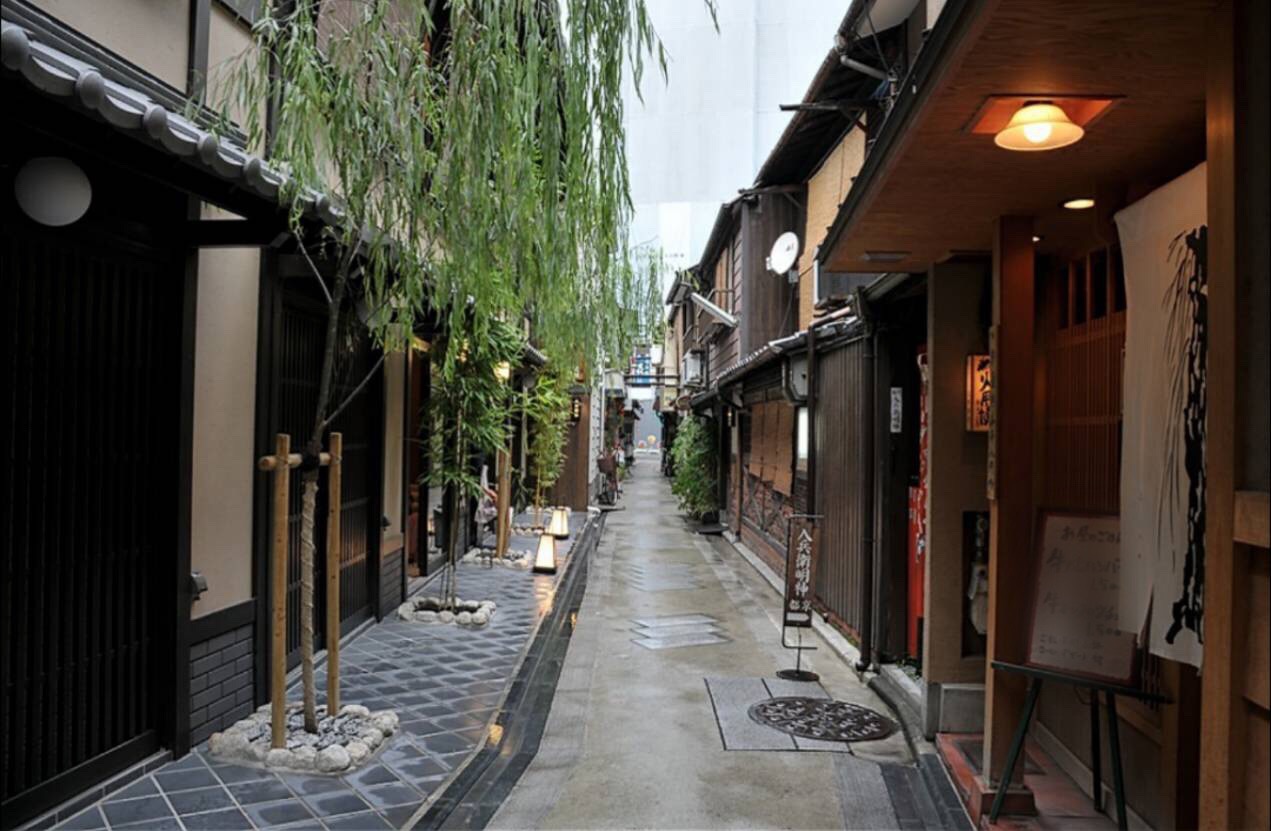 Located just a few minutes' walk from the Shijo-Kawaramachi downtown area, Yanagi-koji alley is home to a number of fashionable shops selling popular cosmetics, cute accessories, and more.

It has great access from the Hankyu Kawaramachi and Keihan Gion-Shijo Stations, so it is an easy spot to stop by at when you are in the downtown area.

Try going for a stroll along this small street packed with fashionable Kyoto goodies.
Even Maikos visit here: Kiri-toshi alley, right in the middle of the Gion district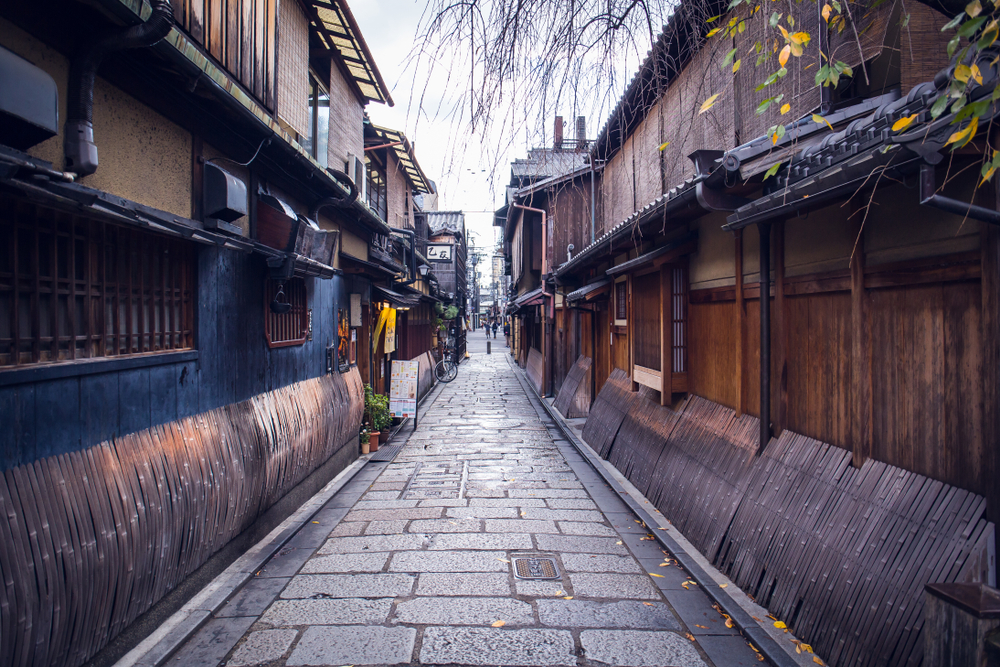 The short alleyway known as Kiri-toshi runs between Shirakawa Minami Dori street and Shijo Dori street.

The Shirakawa River area, a popular location for TV dramas and movies, offers some of the best scenery in Gion, including the picturesque stone Tatsumi Bridge,

Like other alleys, Kiri-toshi alley is lined with beautiful traditional townhouses. This is a great place to see the unique features of the townhouses such as the characteristic rain shelters and beautiful lattice works on the doors. If you're lucky, you might even encounter some real Maikos (apprentice Geishas) here.