Chase the season, walk in the peaceful nature-"Philosopher's walk"
A calm and peaceful walking path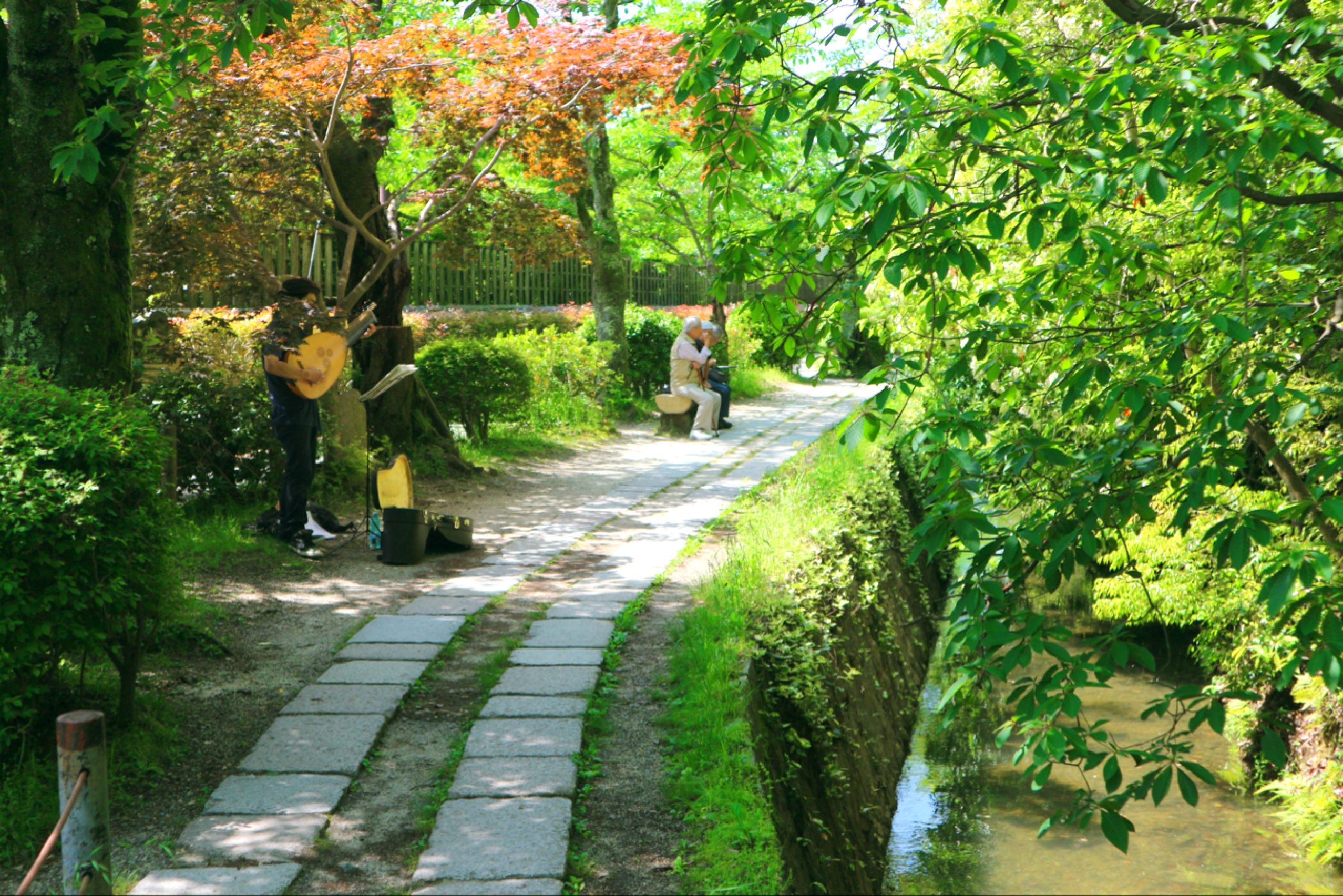 Philosopher's walk is the pathway from Ginkakuji temple to Nyaku-oji shrine along a brook.
This walking path is enjoyable throughout the year for cherry blossoms in spring, fireflies and green fresh leaves in summer, vivid red maples in autumn etc.
The name derives from the fact of many philosophers took a walk and considered at this path. It is popular until today to walk around freely.
Hello to the cute residents!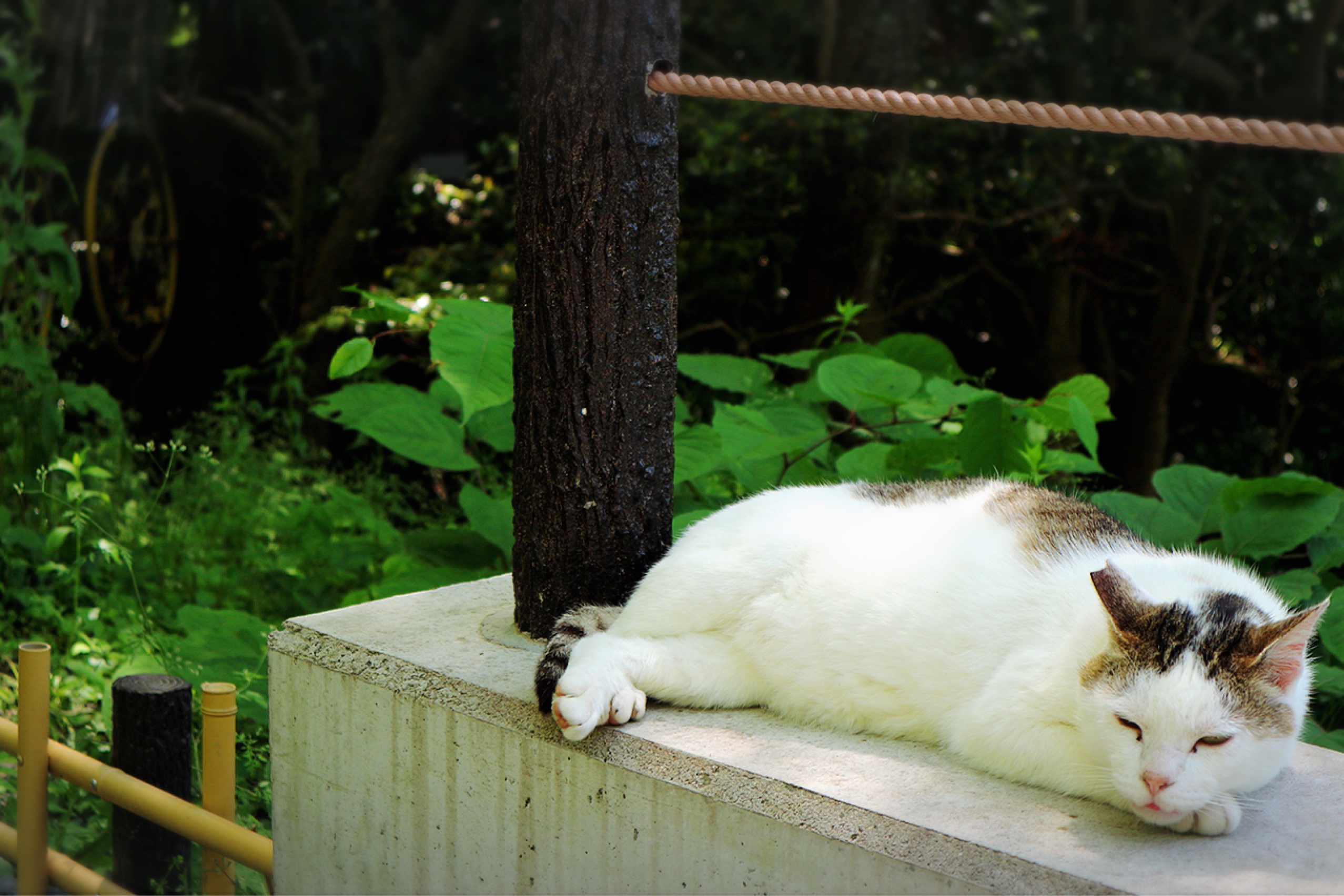 Cherry blossoms and a various species of plants can be seen along the brook.
The climate in the early summer is the best to walk around, and take a rest at a a bench and observe the nature.
So many cats are living around this area. Adorable cats are entertaining visitors everyday by walking, taking a nap and behaving freely.
Colorful seasons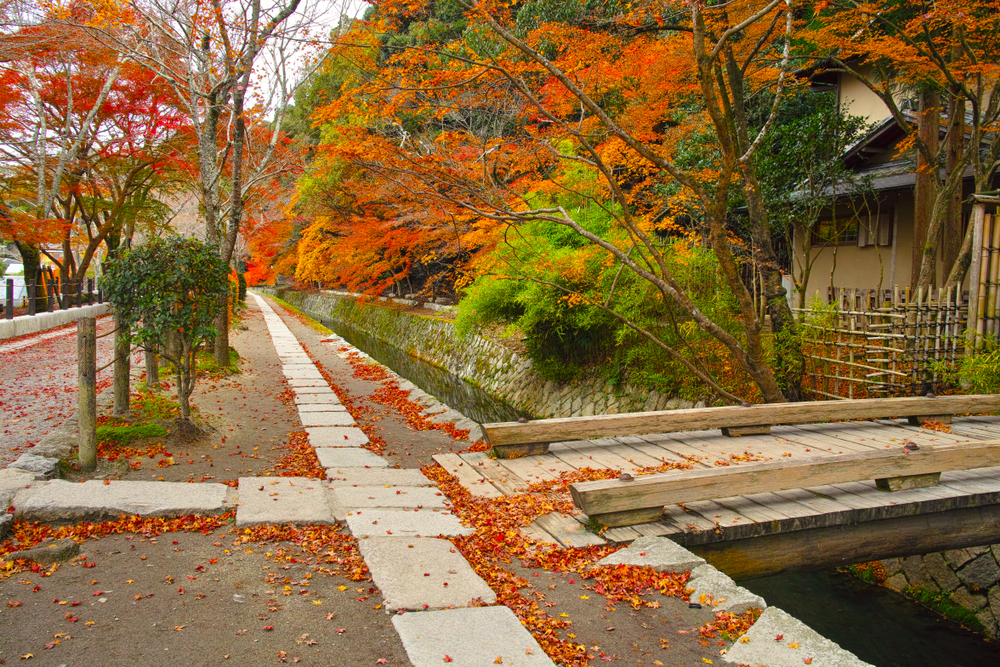 Autumn is known as the best season to visit and see Kyoto. Especially this philosopher's path will be perfect to feel and experience the changes of Japanese seasons.
The path surrounded by trees dyed in red is beautiful and very cultured.
Vivid red maple's path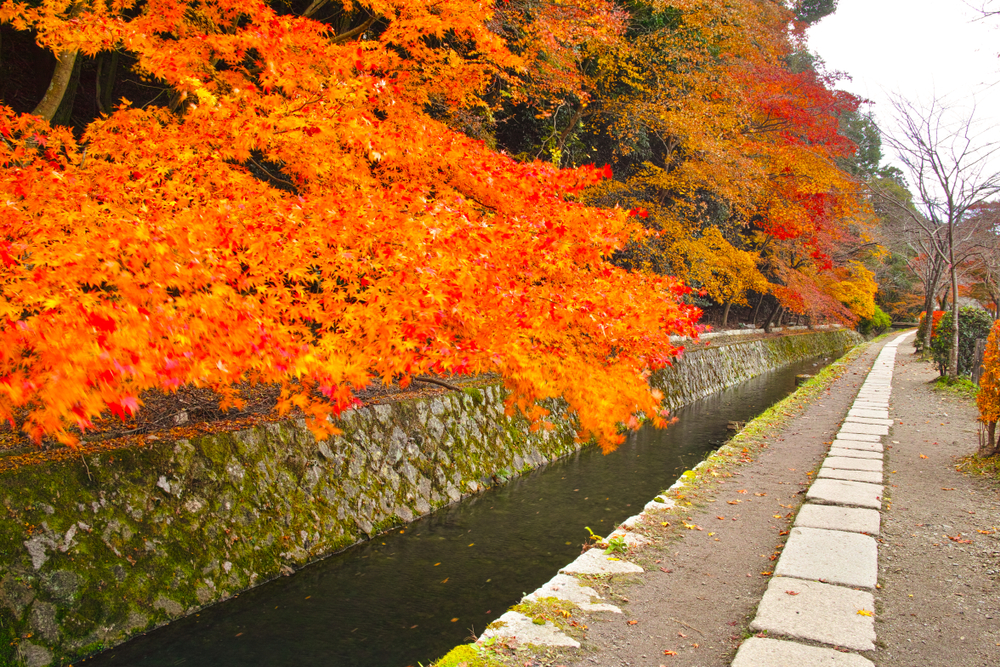 Gently carved brook reflects the vivid color of maples. Looking at the maples growing wildly to the height you can reach, maybe you might not be able to stop philosophizing.
How about going for a walk to look for the autumn scent in Kyoto to color your memories in red?
Can't wait for the spring!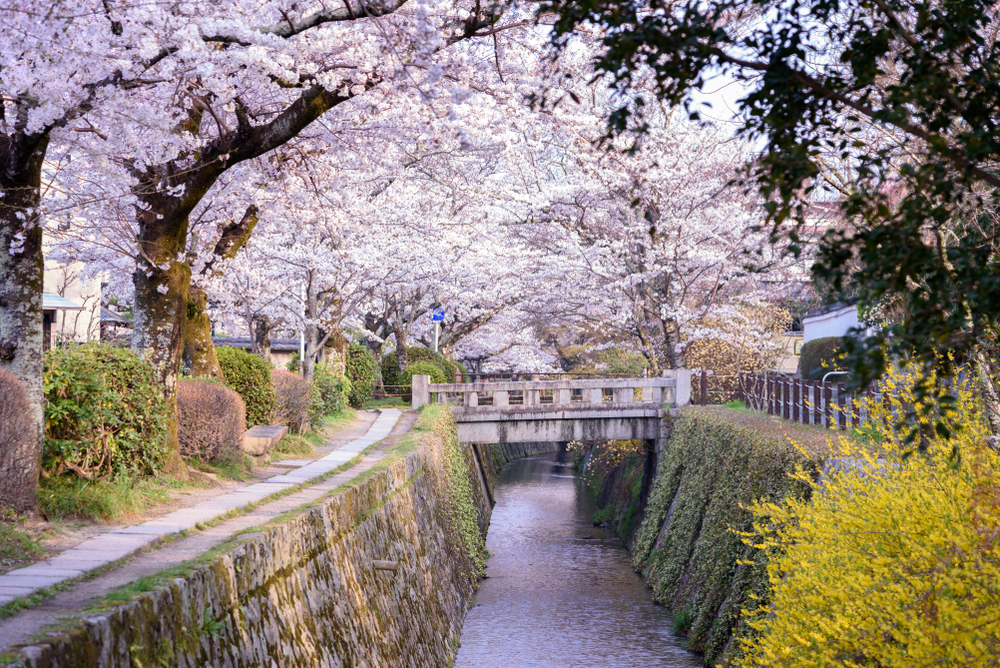 During the cherry blossom season, philosopher's walk becomes a tunnel of the cherry blossom. On the other side of the brook, spiraea blooms fully.
Petals falling and flowing on the surface of the water is also a Japanese culture.
This place is popular among the people who knows about the beauty and visit by many people every year.
| | |
| --- | --- |
| Name of the facility | Philosopher's walk |
| Address | Kyoto City, Sakyo-ku |
| Nearest bus stop | City Bus, "Ginkakuji-michi" Stop |