Spend time at Tofukuji's Japanese Garden, Karesansui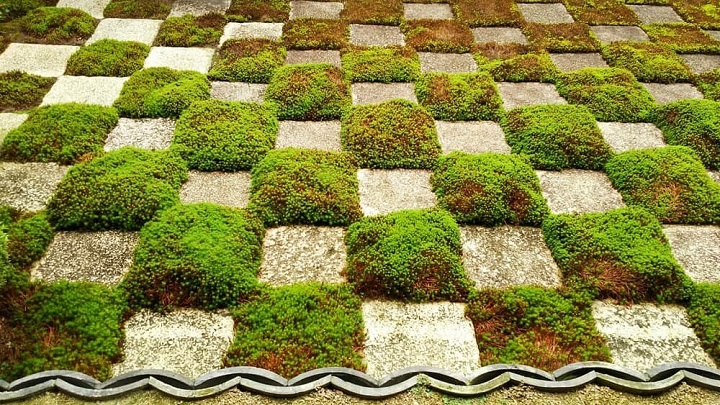 The garden that surrounds the Hojyo
A Hojyo is a place where a monk lives and is also used for many other purposes such a meeting room. The garden that surrounds the hojyo in Tofukuji is called Hoboteien and was made by Shigemori Mirei. All the gardens that surround the place are uniquely designed and definitely worth a visit.
The East garden of Silence
The seven stone pillars, sand and moss represent the constellation the great dipper! This unique style of expressing the stars with the Japanese Karesansui is an exciting mixture of the traditional style combined with modern art.
The West garden (Seiden Garden)
The west garden is made from 2 kinds of plants and is placed in an ichimatsu pattern. Also in the southwest corner of the garden, there are some stones which can be often be seen in many other Japanese gardens.
Feel the Strong movement of the south Garden
The movement that is expressed through the patterns and stones tell us a story. The patterns on the stone express the eight seas, and the stones express an island which a hermit lives. The small mountain made in the back of the garden, which is separated with the white sand represents Kyotogozan.
The modern North garden
The north garden consists of stone and moss. The contrast of the simple stone and the fluffy moss create an eye-catching garden. The neatly lined ichimatsu pattern fades as it gets deeper into the garden.
| | |
| --- | --- |
| Address | Kyoto Kyotoshi Higashiyamaku Honmachi15-778 |
| Tell | 075-561-0087 |
| Nearest station | JR Nara Line・Keihan Main line Tofukuji Station |
| URL | http://www.tofukuji.jp/ |
| Nearest bus stop | Kyoto city bus Tofukuji |
| Business hours | 9:00~16:00(April~October)、8:30~16:00(November~December 10th)、9:00~15:30(December 11th~End of March) |
| Regular holiday | Open Everyday |
| Admission fee | Tsutenkyo・Kaizando (Adults 400Yen Elementary・Junior High-school students 300Yen), Honboteien (Adults 400Yen Elementary・Junior High-school students 300Yen) |