"Hozugawa River Boat Ride", the activity on the sightseeing boat between Kameoka and Arashiyama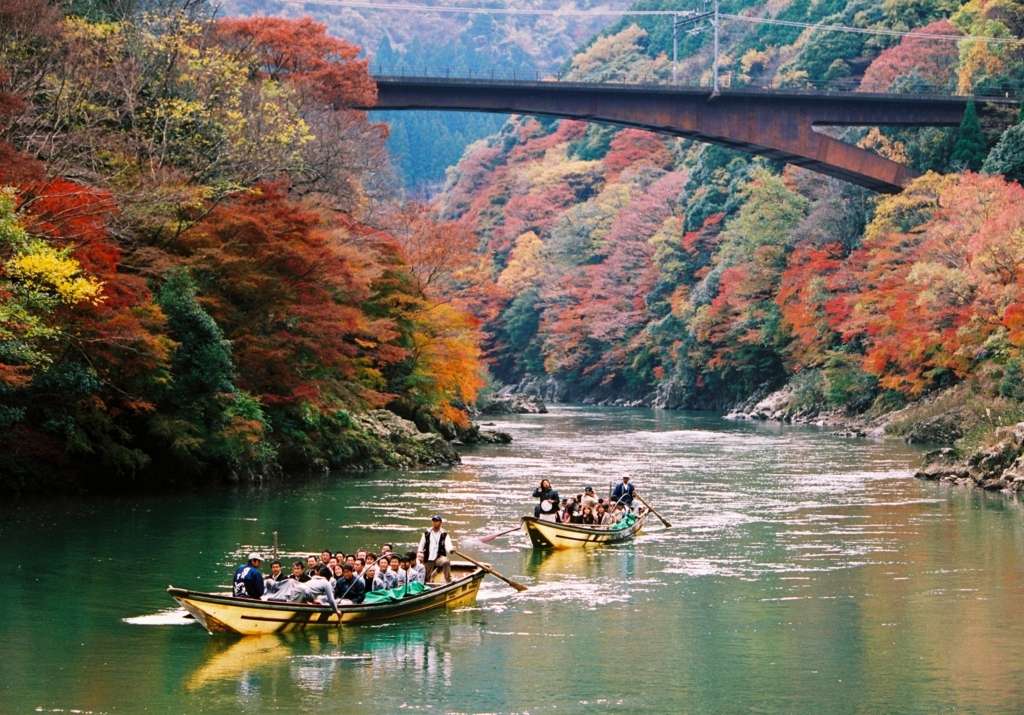 Hozugawa kudari-One of the top 30 boat sightseeing!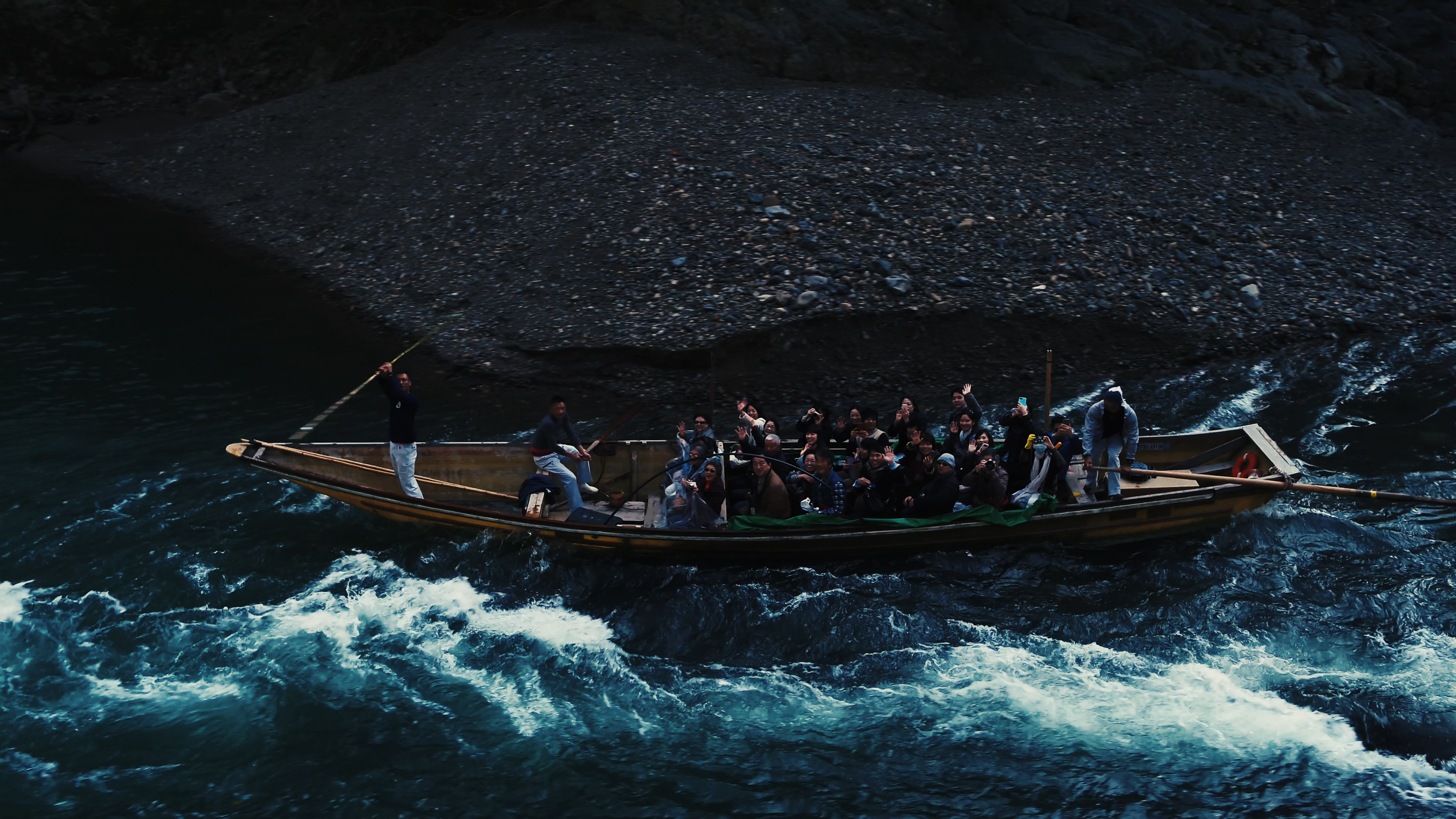 Among many Japanese sightseeings such as temples and shrines, Maiko, and Kimono in Kyoto, this Hozugawa-Kudari is popular for a slightly different taste from the others.
Sightseeing boat Hozugawa-kudari was chosen to 5th in "the top 30 boat sightseeing" ranking chosen by tourism professionals. It is 16km long boat river ride, which you can enjoy the beauty of the valley in each season and the thrill at the same time. This is the entertainment in Kameoka, visited by 300 thousand people every year.
The thrilling and exciting rapid spot in Hozugawa river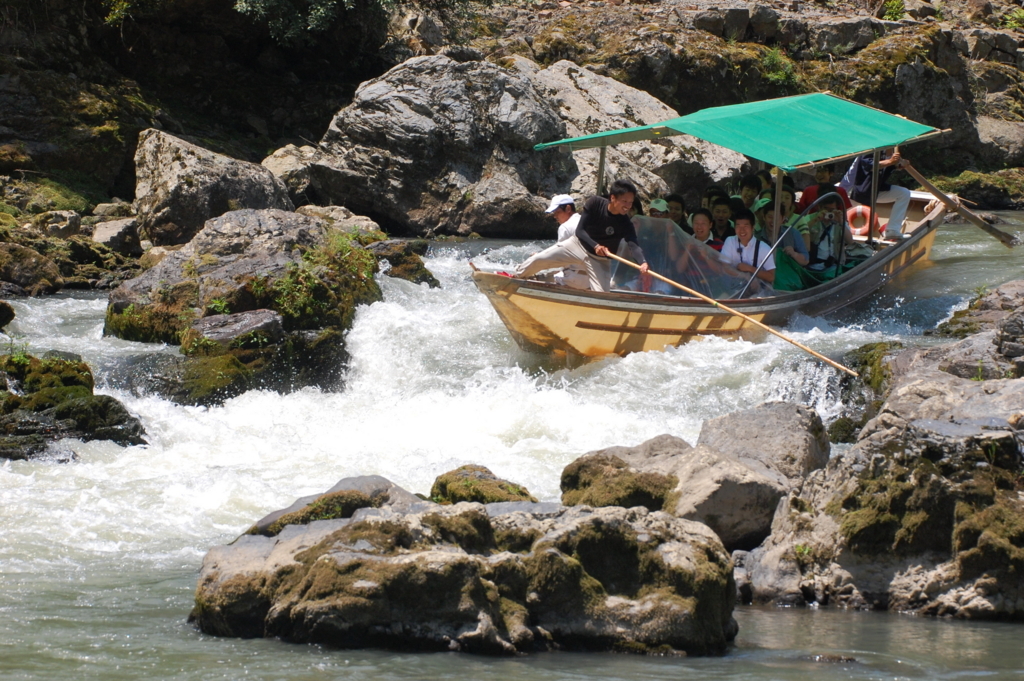 Enjoy the view at the calm spot, and enjoy the thrill at the rapid spot!
It is a very exciting moment to go down the rapid part of the river by boatmen's professional rowing technique, splashing all the way like a ride in a theme park.
The stream speed depends on the weather, so please be noticed that boat tour can be finished 30~60 minutes earlier than the scheduled 2 hours.
Another reason for the popularity of this tour is the boatmen's storytelling about famous spots during the ride, such as giant rocks and odd rocks.
Three boatmen will get on a boat. They each have a role of Kaihiki, Saosashi and Kajitori, and these techniques are passed down by mouth until today.
"Feel" the seasonal view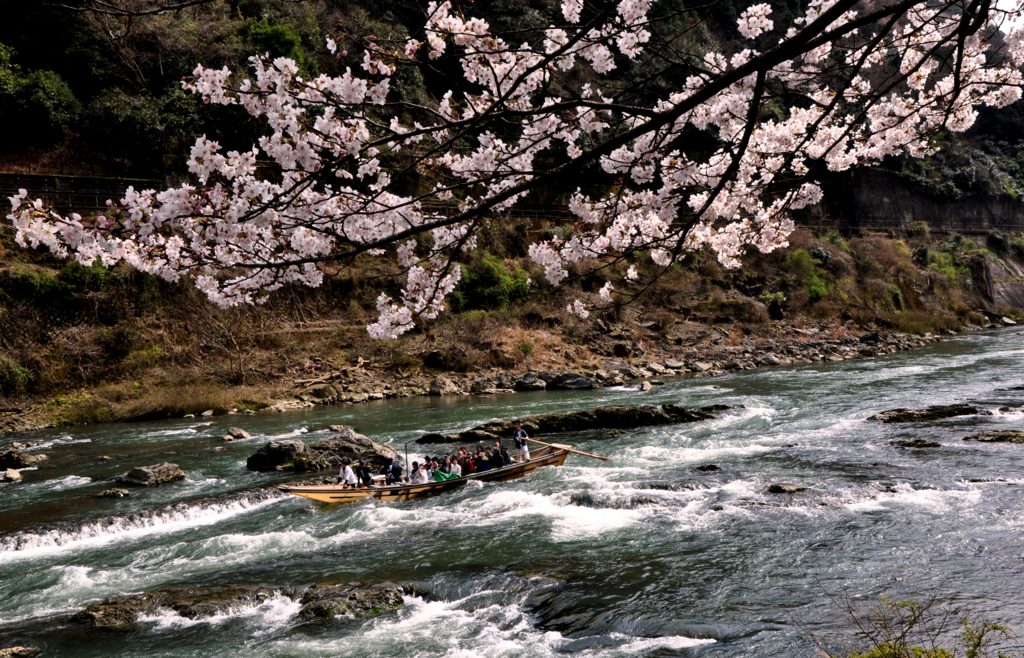 Hozugawa river flows in between rough mountains and entertains tourists by its beauty in nature each season.
Cherry blossoms in spring-you will fall in love with the cherry petals blizzard blowing through the mountains.
Enjoy the breeze of waterside in the summer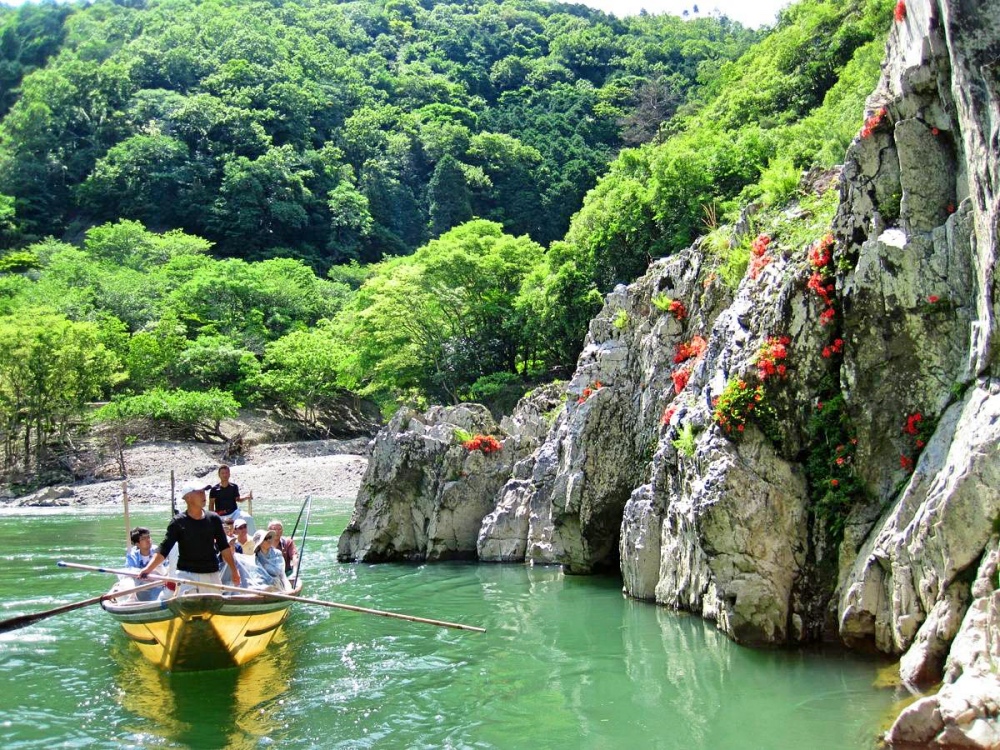 In June, vivid rouge azaleas will decorate the rough rock cliff sides.
The beauty of bright green mountains and azaleas are worth seeing.
Enjoy the bright sun at the beginning of the summer at the waterside.
Feel the mountains in the fire color close by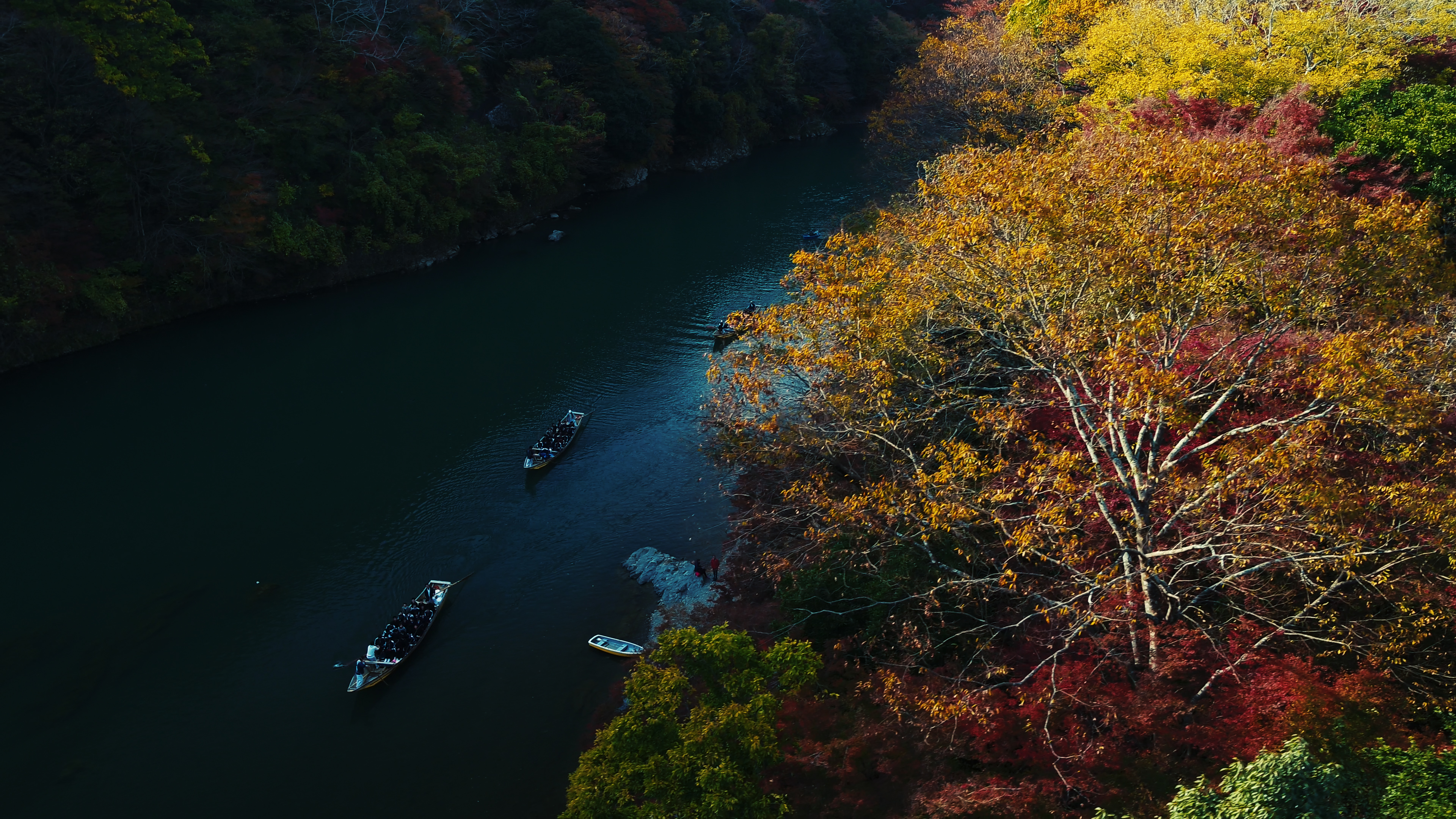 At the end of November, you can cherish the beauty of mountains dyed in burning red.
From the beginning until the end, the dynamic scenery is absolutely breathtaking.
Monkeys in nature sometimes appear if you are lucky!
| | |
| --- | --- |
| Name of the facility | Hozugawa Kudari |
| Address | 2 Shimo-Nakajima Hozu-cho,Kameoka, Kyoto |
| Tell | 0771-22-5846(Hozugawa Yusen Sightseeing Boat Association) |
| Nearest station | 8 minutes walk from JR Kameoka station |
| URL | https://www.hozugawakudari.jp |
| Nearest bus stop | 15 minutes by Keihan Kyoto bus from Torokko "Kameoka" station (Get off at Hozugawa-Kudari Josen Noriba) |
| Business hours | 9:00〜15:30(10th March〜30th November)/9:00〜14:30(1st Devember〜Beginning of December)/10:00〜14:30(Beginning of December 〜9th March) |
| Regular holiday | 29th December~4th January (There will be a maintenance day on February and September) |
| Admission fee | Adult 4100yen, Children 2700yen(Insurance included) |