A temple you can lie down? Heart-shaped pretty window "Shojuin"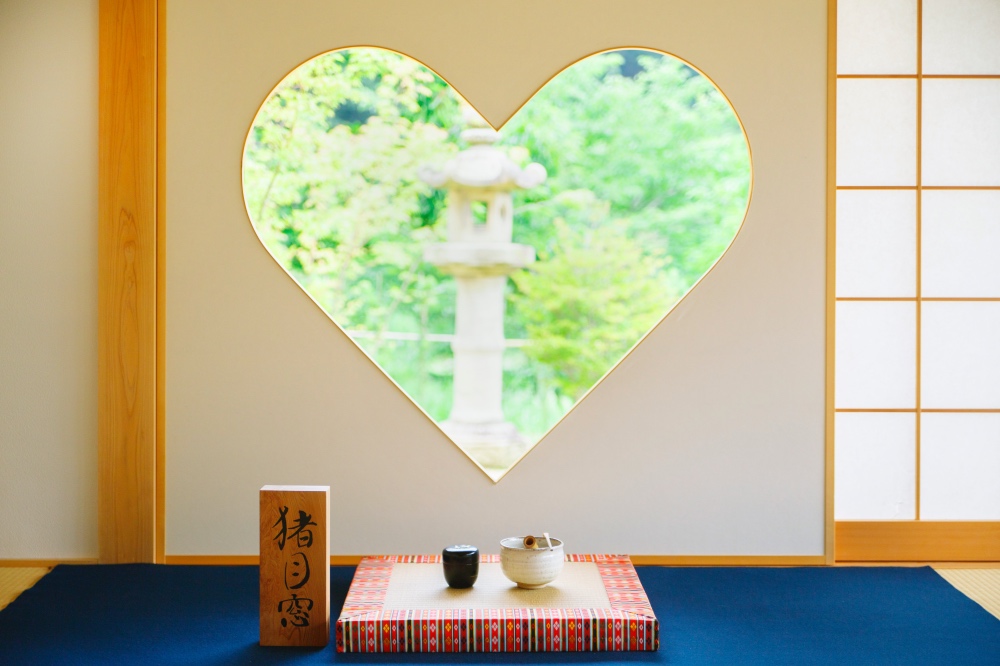 A temple which makes all the visitors smile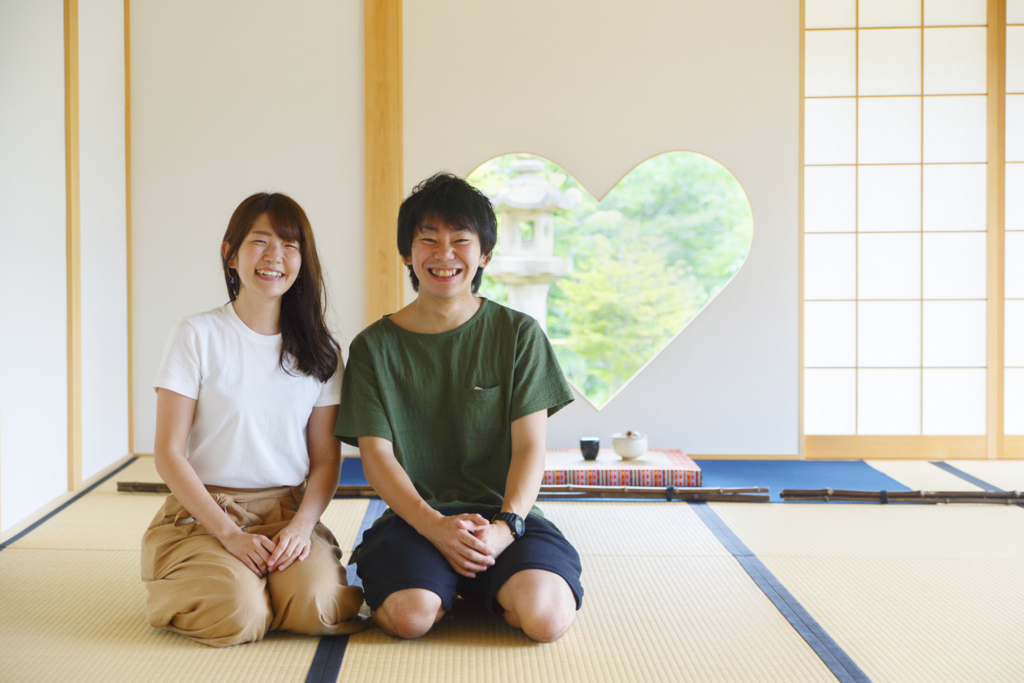 Shojuin makes every visitors smile- It is not difficult to believe this when you encounter many unusual scenes in this temple.
The remarkable heart-shaped window is too pretty that you cannot leave without taking a photo of it. It is becoming a very popular spot for couples and women.
This heart-shaped window changes the expression each season, and that is why many tourists visit this place repeatedly.
You can lie down in the temple?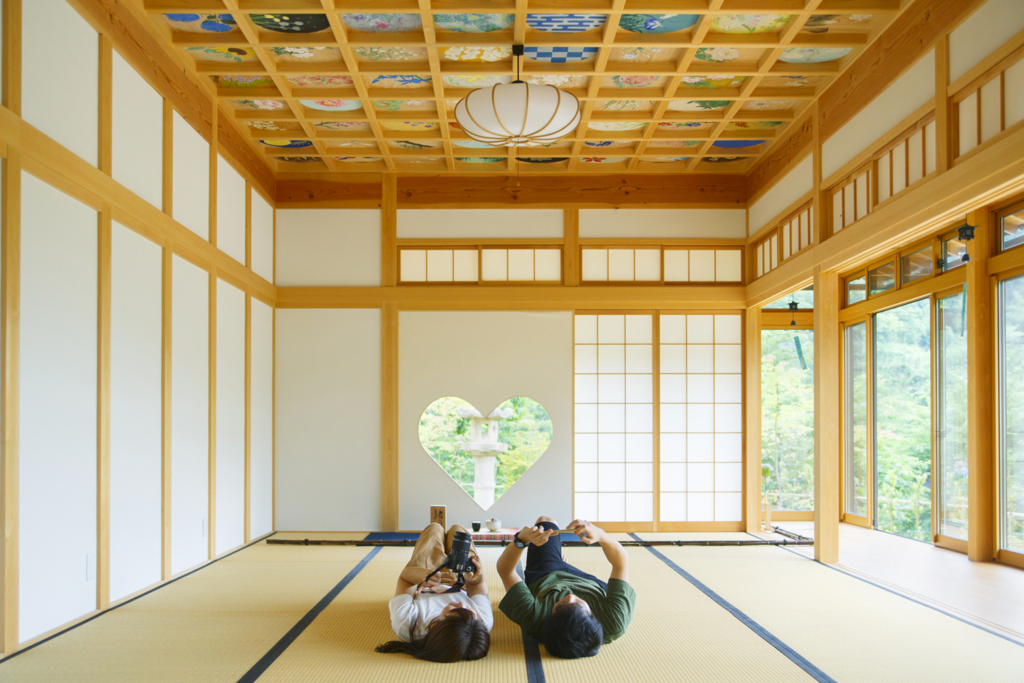 Surprisingly, you can lie down and chill in the room with a heart-shaped window.
"Are you sure it's okay to lie in a temple?" Many people are suspicious about it first but don't worry.
It was an idea of sub-chief priest to make a space where you can lie down, and it's becoming a famous spot through SNS.
A gorgeous ceiling paintings when you look above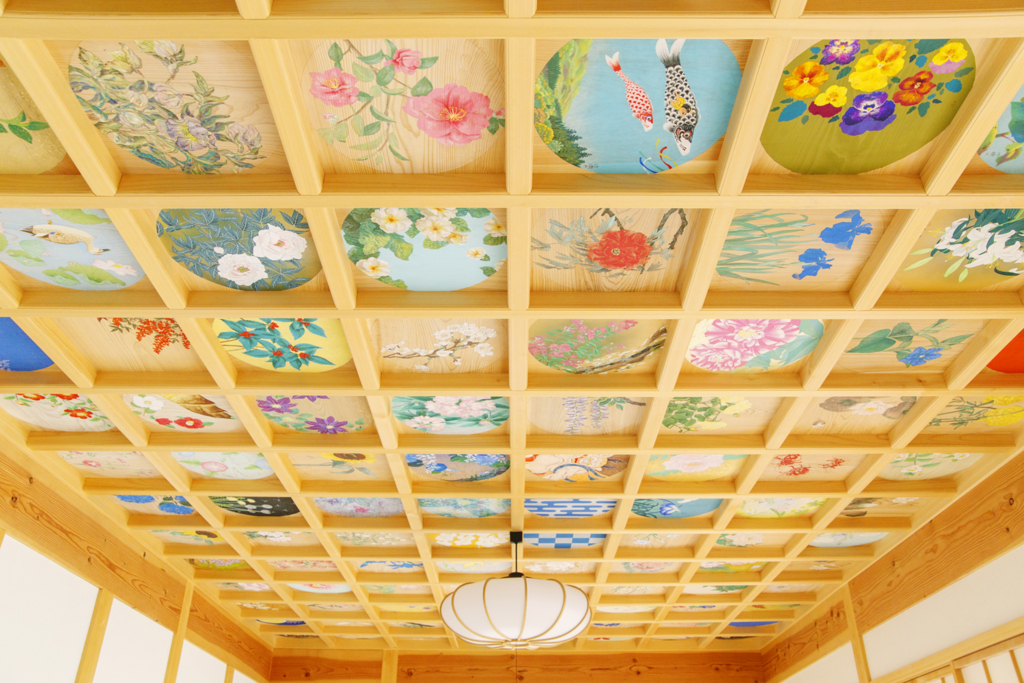 When you lie down and look up the ceiling, there will be a bright vivid ceiling art.
"It's so pretty!" visitors cannot help being surprised from such beautiful artwork.
This photogenic place is focused by many people through SNS and becoming popular more and more.

Do not miss the items & Goshuin stamps of pretty heart motif!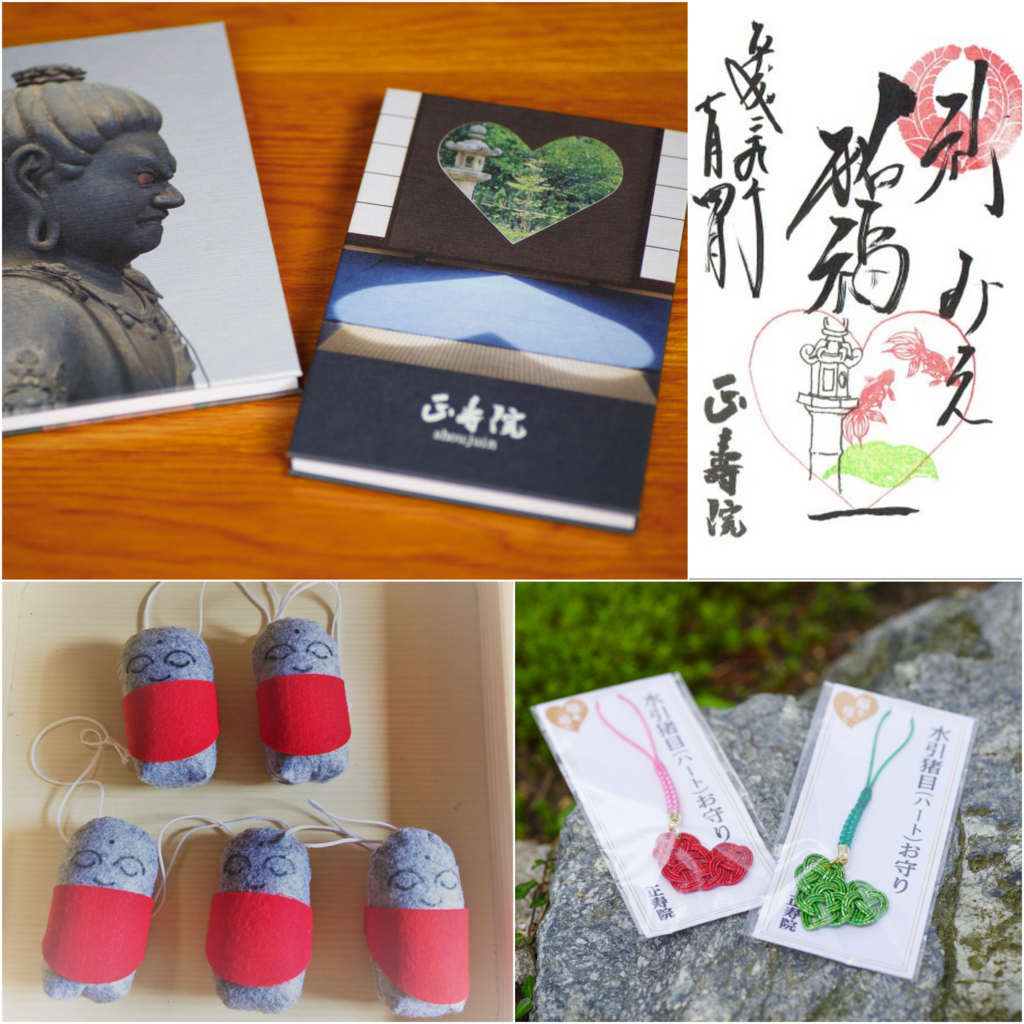 We recommend getting items or goshuin stamps in here Shojuin since they are exceptionally pretty with the heart-shaped motif.
(Photo on the right below)
Heart-shaped Omamori charm 800yen. This is an omamori charm tied strongly with the tying technique called "Awaji-musubi", wishing for your good relationship to last long for love, jobs, and other scenes.
(Photo on the left below)
Bakku-yoraku-Jizo 500yen. This is an adorable Jizo motif omamori charm that takes away your suffering and gives you the peace.
Write your name on the red cloth and keep them with you.
(Photo on the right above)
Goshuin notebook 2000yen. This goshuin notebook is a rare item with the photos of sunlight entering from the heart-shaped window ("Shiawase-no-okage" ) & "Fudomyoou sitting statue" by Kaikei.
This is a very rare place that you can get the goshuin stamp with your name in it. It is a moving experience to get a very original goshuin stamp in the world.
Cannot forget your camera to visit this photogenic temple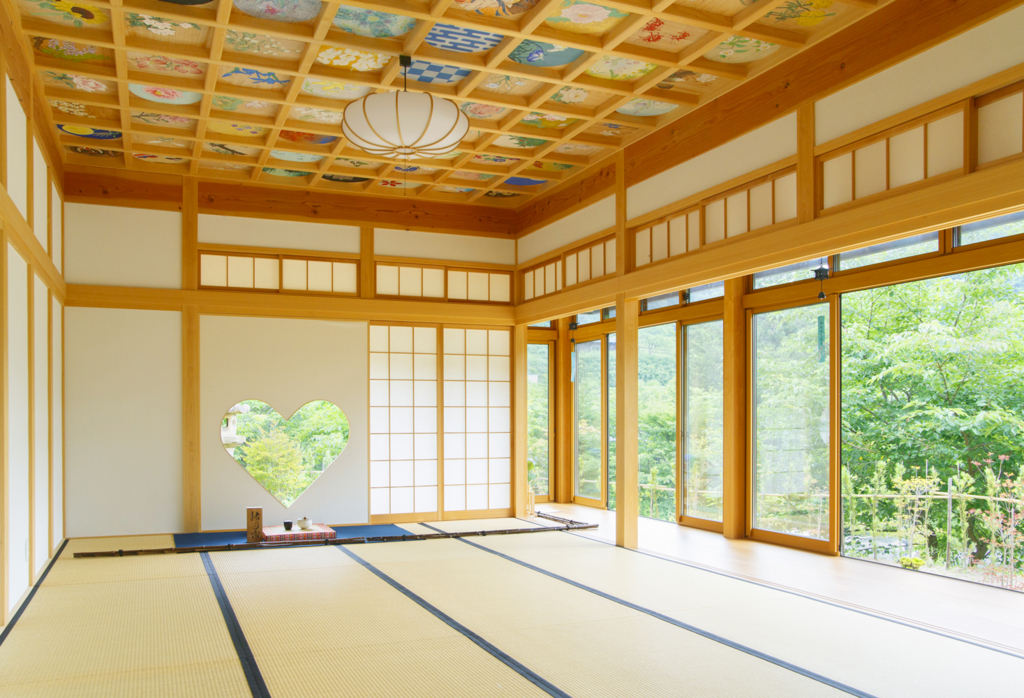 Shojuin is such an attractive place not only for praying but also for taking pictures.
Let's bring your camera and your phone to share your Shojuin through the lense.

| | |
| --- | --- |
| Name of the facility | Shojuin |
| Address | 〒6100211 149 Okuyamada Kawakami, Ujitawaracho, Tsuzuki District, Kyoto |
| Tell | 0774-88-3601 |
| Nearest station | Keihan Uji station, JR Uji station, Kintetsu Shin-Tanabe station |
| URL | http://shoujuin.boo.jp |
| Nearest bus stop | In front of Kyoto Keihan bus stop, "Ichu" 10 minutes walk from Community bus stop "Okuyamada" |
| Business hours | Opening hours 9:00-16:00(9:00-16:00 in Nov.~Mar.) |
| Admission fee | Admission Fee 500yen |