Rozanji-Mystical Garden of Moss and Bellflowers Colors Kyoto Summer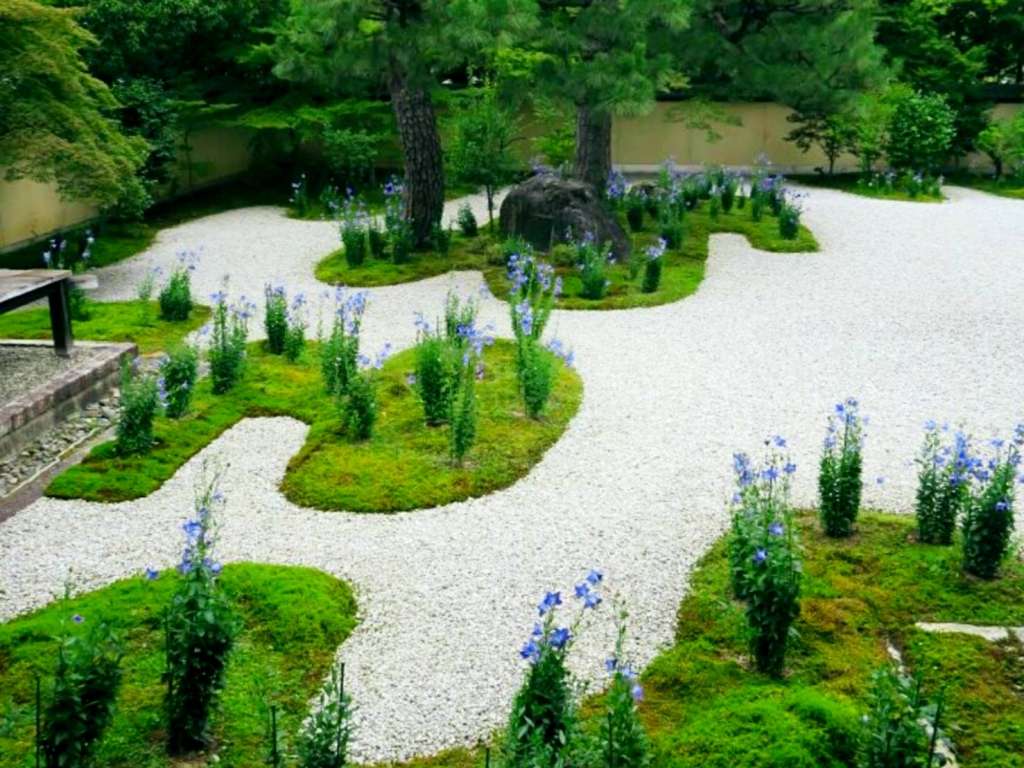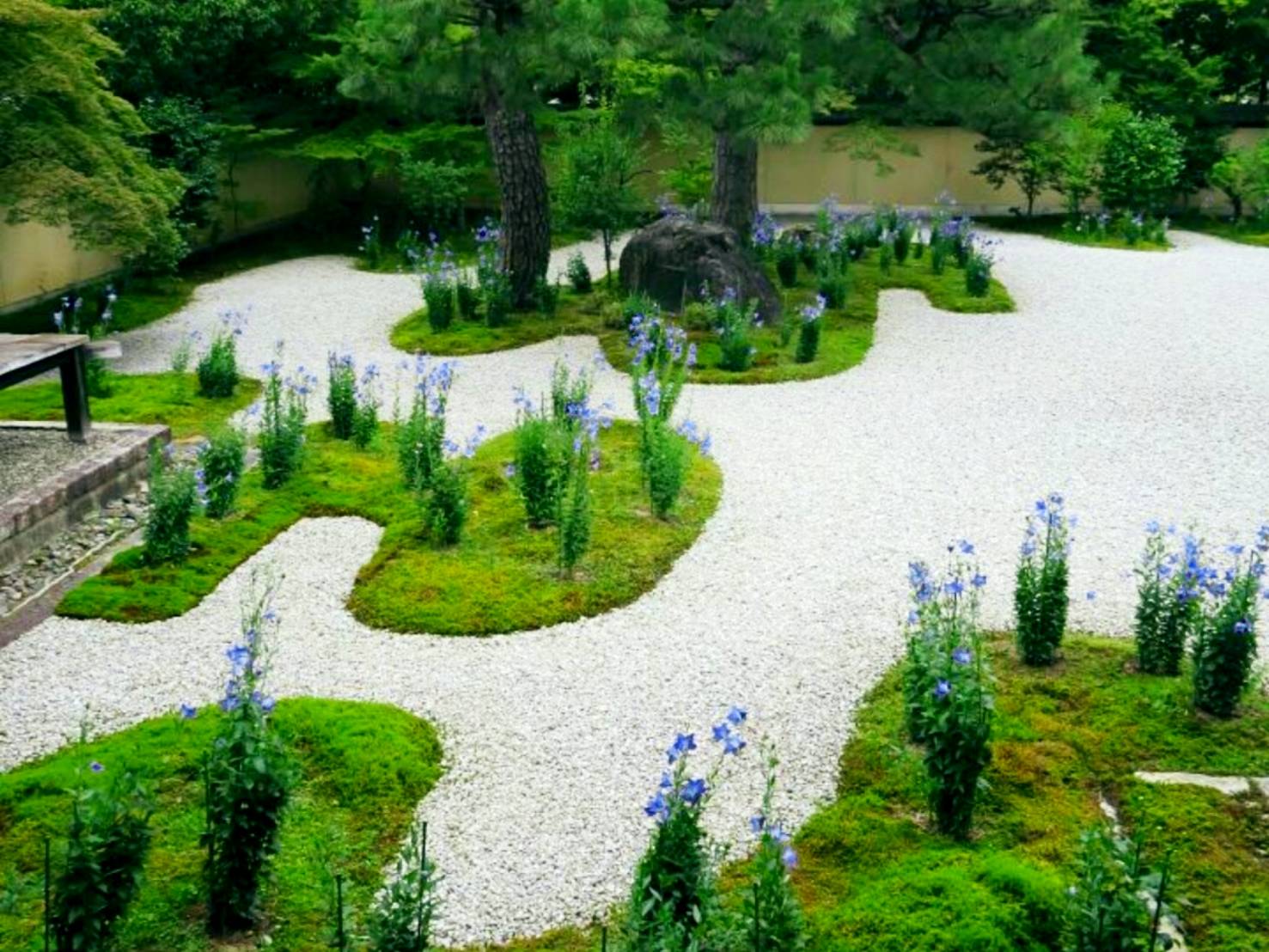 The Temple Passing down the Memories of History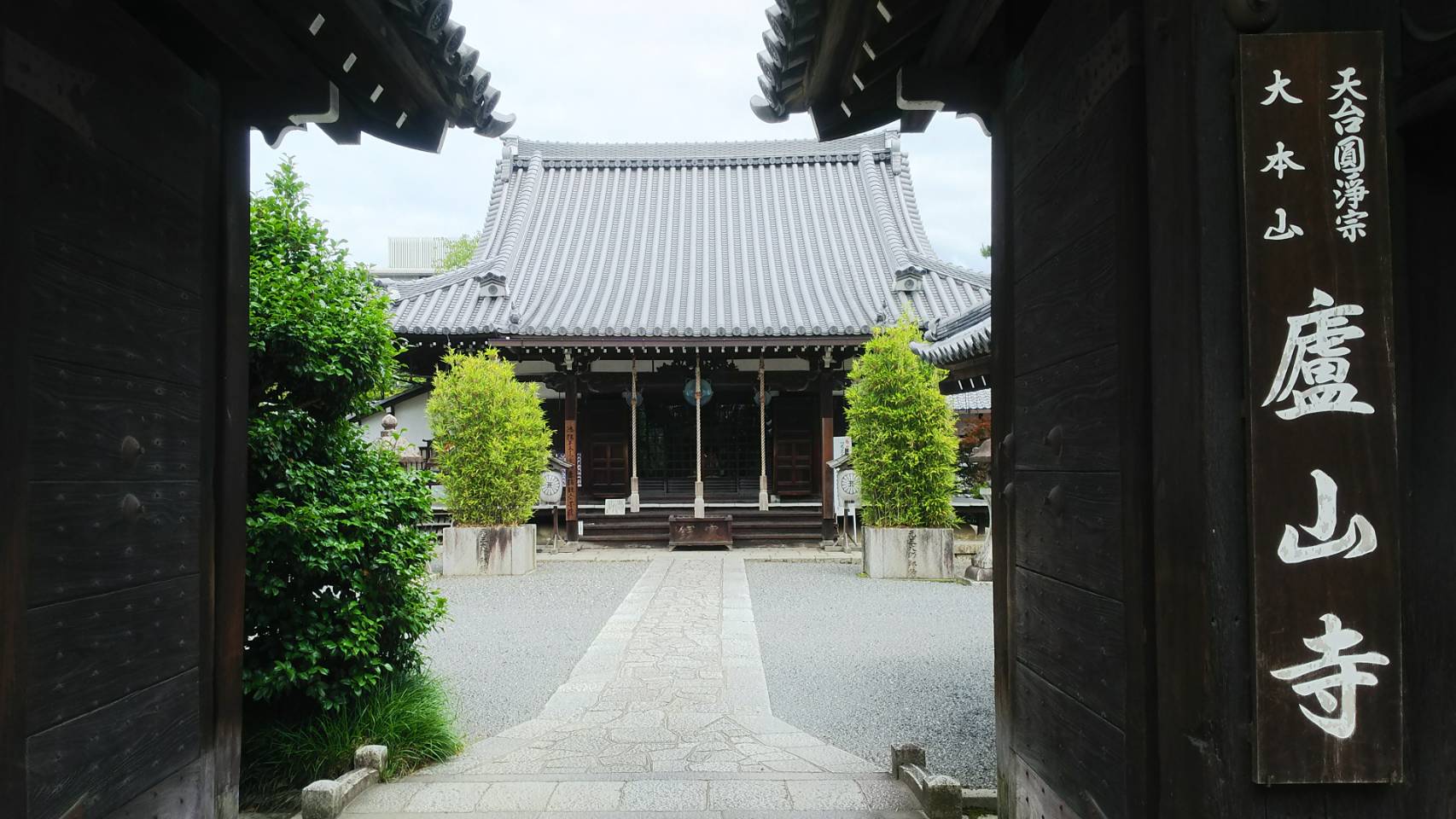 Not far from Imperial Palace, Rozanji is located in quiet area or Teramachi street.
You cannot miss the garden filled with fragrance of moist moss and bright white sand.
This place is also famous for an event called 'Oni odori (Oni dance)' in February.
Garden of White sand and Bellflowers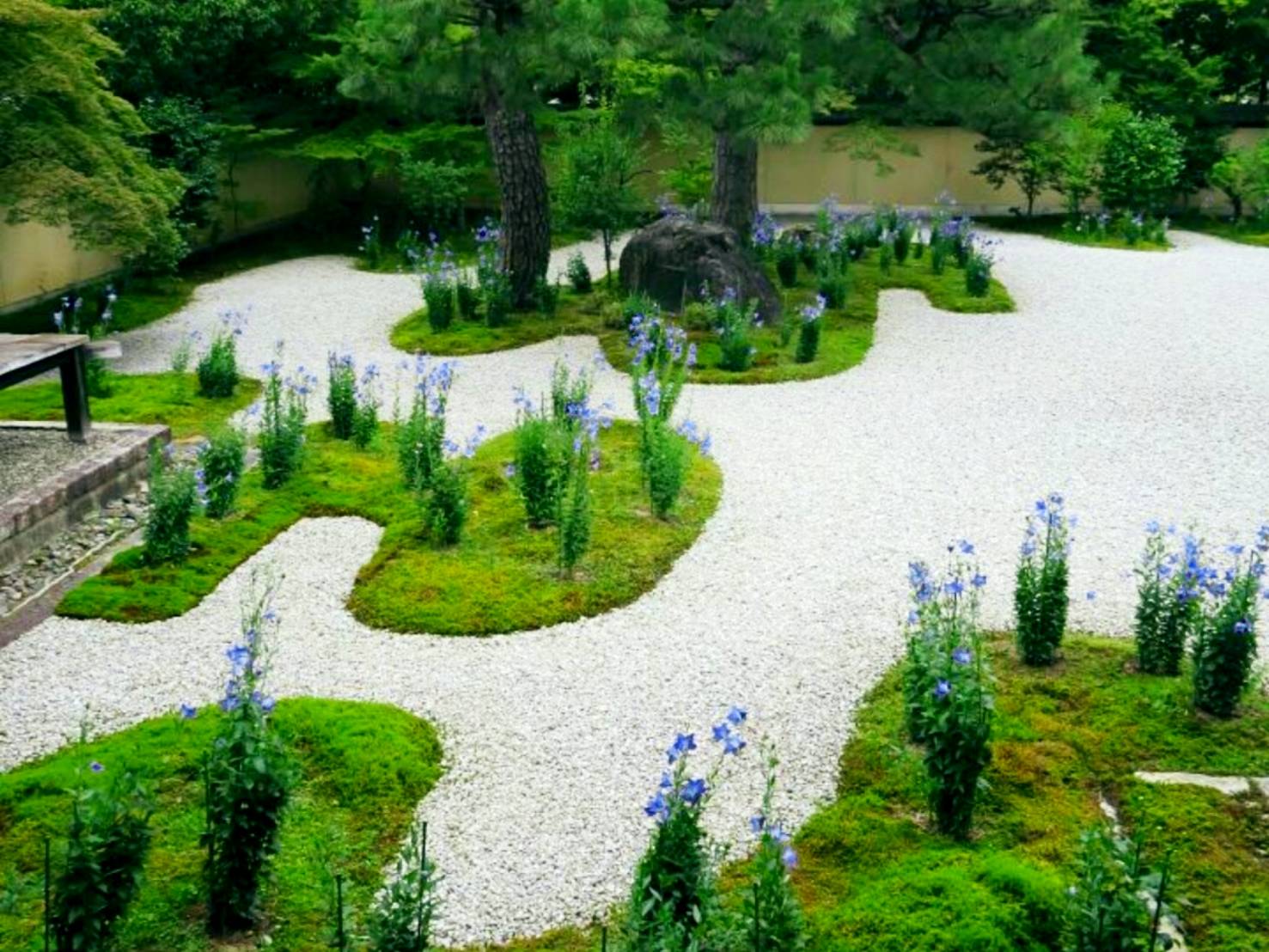 Hondo-mae garden is beautifully designed with white sand base and small islands of bellflowers.
A thousand bellflowers blooms in Summer to decorate the garden with pretty starshaped petals.
This scene is also written in The Tale of Genji, one of the oldest classic work of Japanese literature.


Fully blooming Bellflowers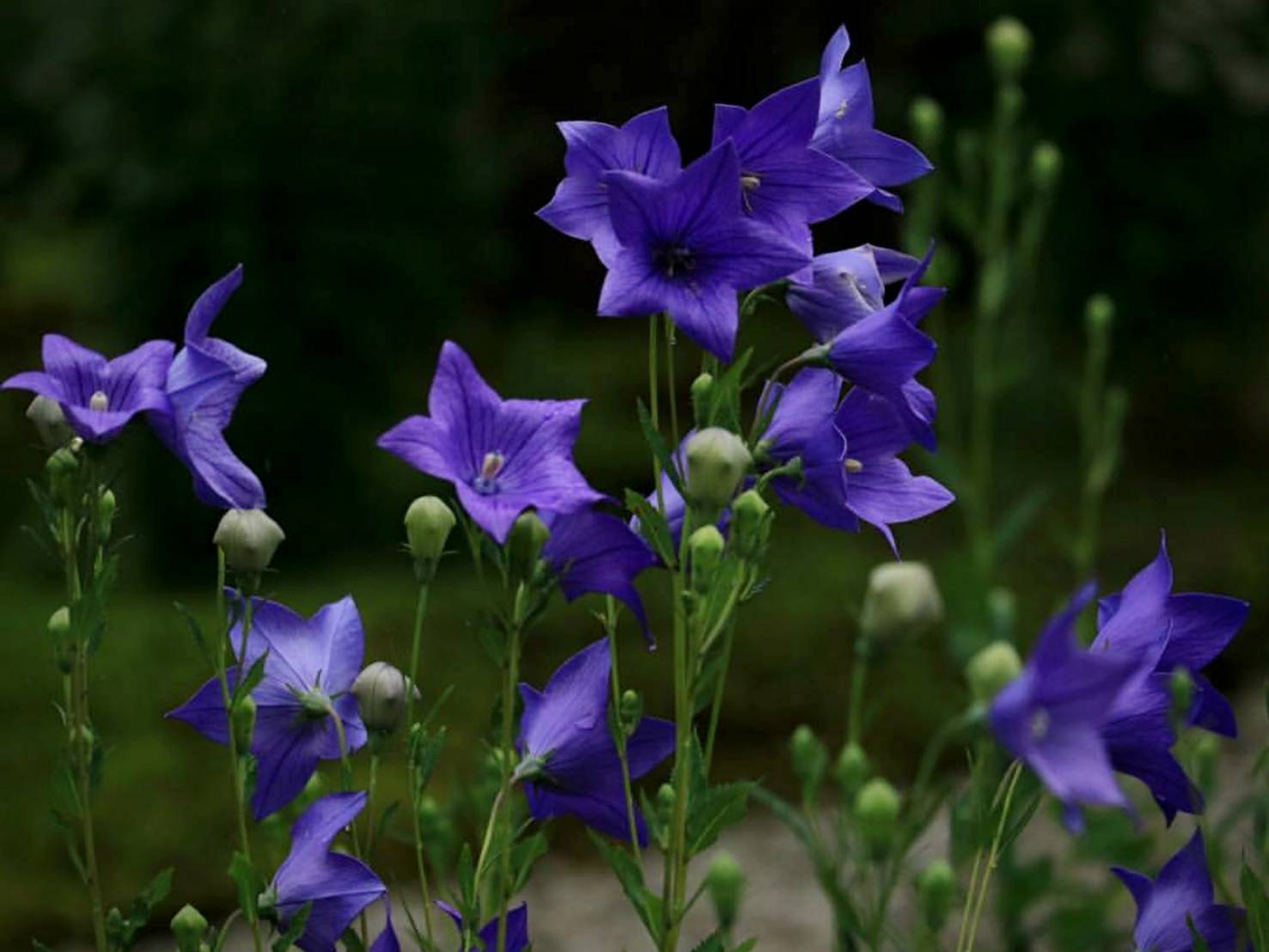 Blooming period of bellflowers are long compared to other species, which is 3 months from June to September.
They are combination of gorgeous, graceful and mysterious at the same time.
Elegance of their violets makes time to slow down and cools you down during hot summer.

Connection to Murasaki-Shikibu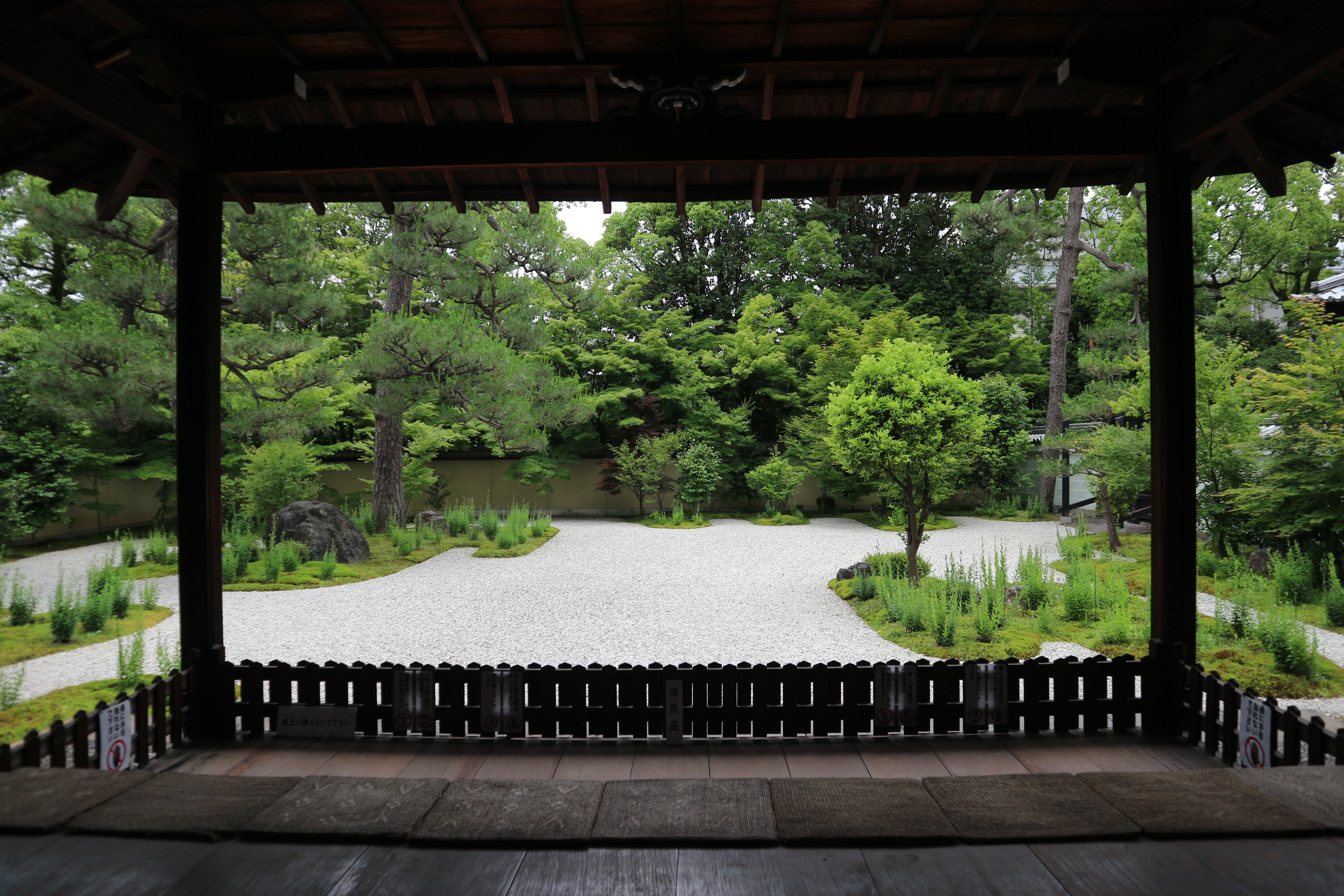 Murasaki Shikibu was a Japanese poet and novelist in Heian period, and only Japanese who got picked up by UNESCO as one of world greats.
It is said that her house was located in here and she wrote The Tale of Genji in this place, Rozanji.
This place has been loved by people for unimaginably long time.
Wonderful Red Maples by Bell Tower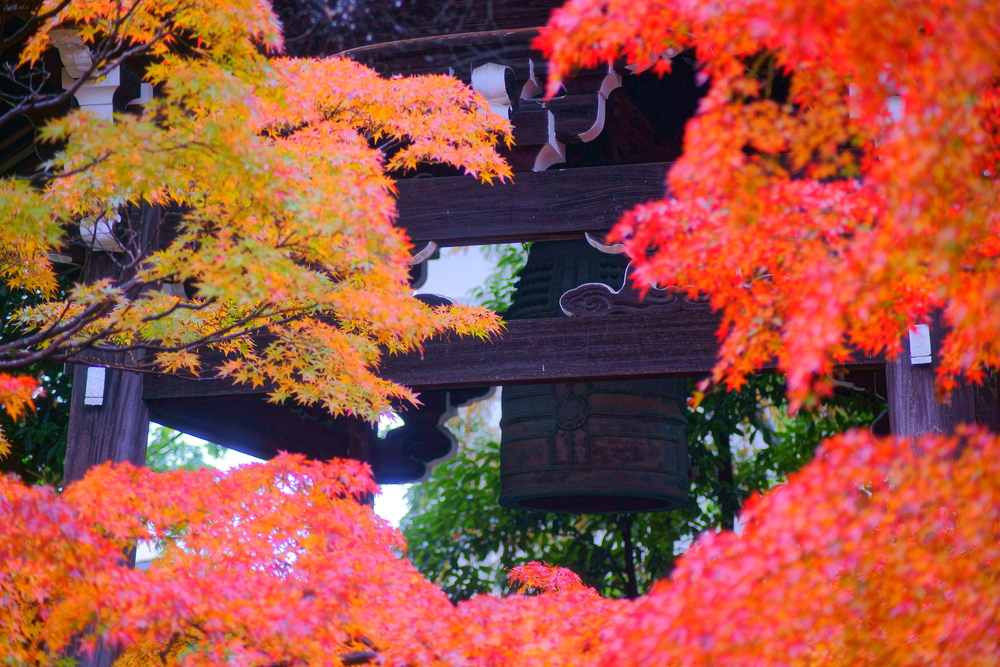 Although Rozanji is famous for bellflowers, they also presents you a great scenery of red maples in autumn.
Whole temple will be surrounded by red maples and they dye Rozanji in autumn color.
Contrast of deep green moss and crimson maple leaves beautifully combinates even after falling from the tree. It can be said as a secret spot for maples in fall.
| | |
| --- | --- |
| Name of the facility | Rozanji |
| Address | 〒602-0852 Kyoto City, Kamigyo-ku, Teramachi St., Hirokoji Agaru Kitanobe-cho, 397 |
| Tell | 075-231-0355 |
| Nearest station | 15 minutes walk from 'Demachi-yanagi station' Keihan Line |
| URL | http://www7a.biglobe.ne.jp/~rozanji/ |
| Nearest bus stop | 5 minutes walk from Bus stop 'Furitsu-Byoin mae (Prefectual Hospital)', City Bus |
| Business hours | Open hours: 9:00~16:00 |
| Regular holiday | ※Please ask |