Take a break from walking around town: create sweet memories with some delicious summery Kyoto treats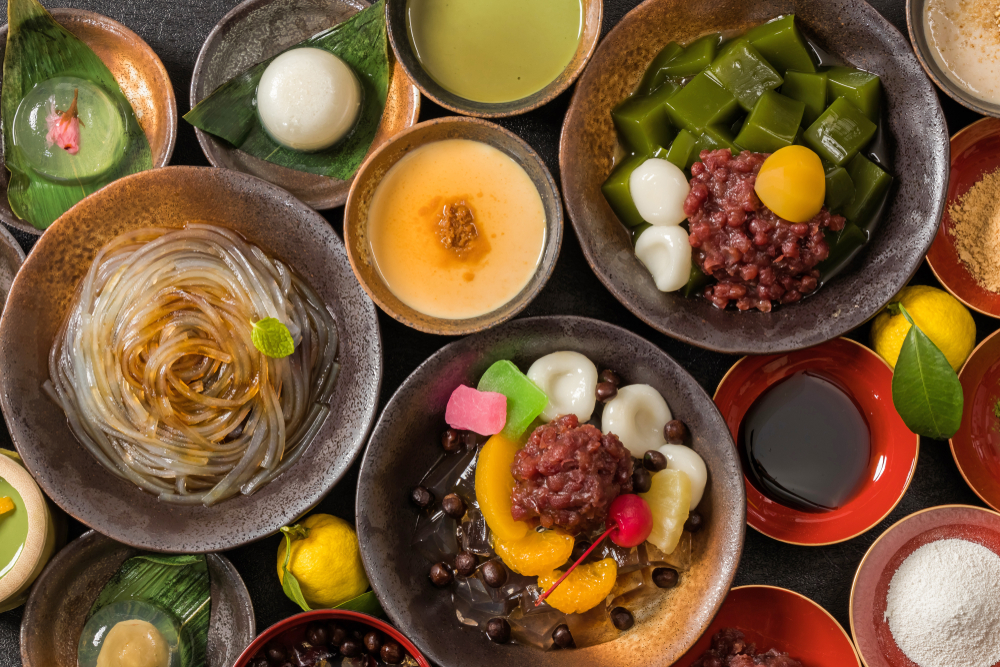 Kakigori shaved ice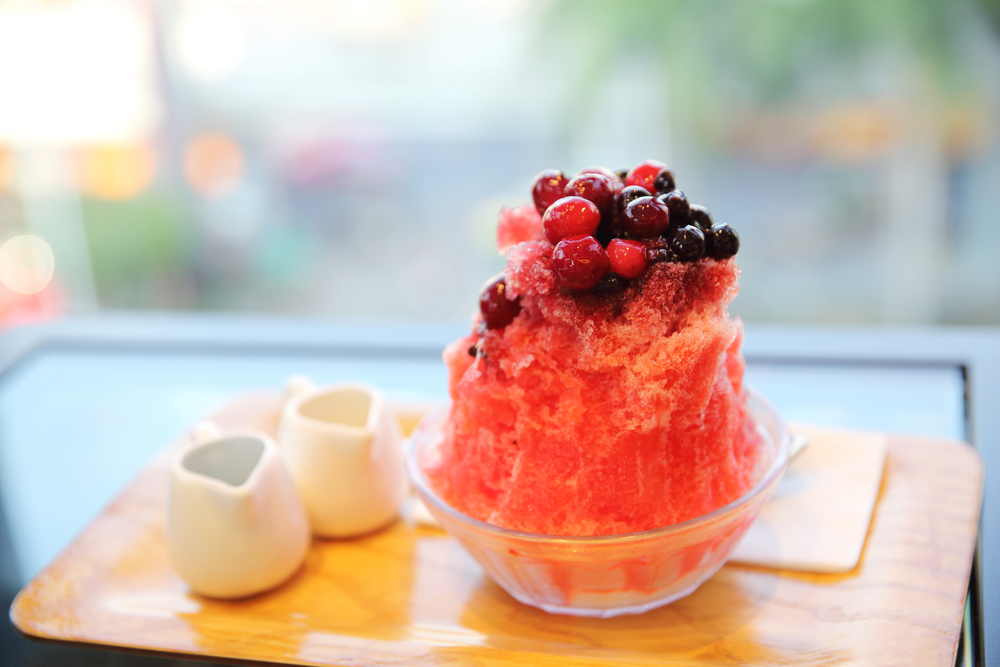 The summer heat in Kyoto is relentless: Kyoto city, which lies in a basin, has little wind to clear away the summer air which heats up as the temperature rises.
One sweet treat essential for getting through this Kyoto summer is kakigori shaved ice!
You can indulge in exquisite, ever-evolving kakigori from shops with special flavored syrups, toppings, and even special ice, for a soothing and pleasant summer experience.
Survive the summer with some tasty and refreshing kakigori.

Matcha ice cream & soft-serve ice cream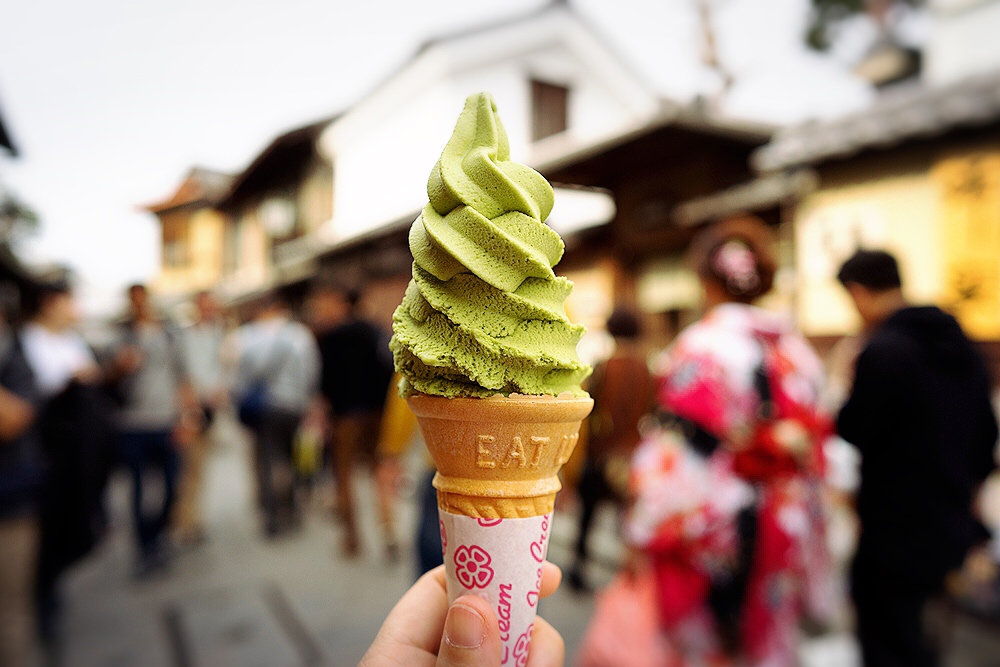 With its bittersweet, rich, yet refreshing taste, it is no surprise that matcha is a popular flavor for sweet treats. Make sure not to miss out on delicious matcha sweets when you visit Kyoto.
Shops offer a variety of special treats for you to get your matcha hit, such as ice cream packed with matcha, generous matcha powder toppings, and lashings of flavor-packed matcha sauce.
It is also fun to taste and compare the line-up of unique and varied tasty treats available in Kyoto.
Warabimochi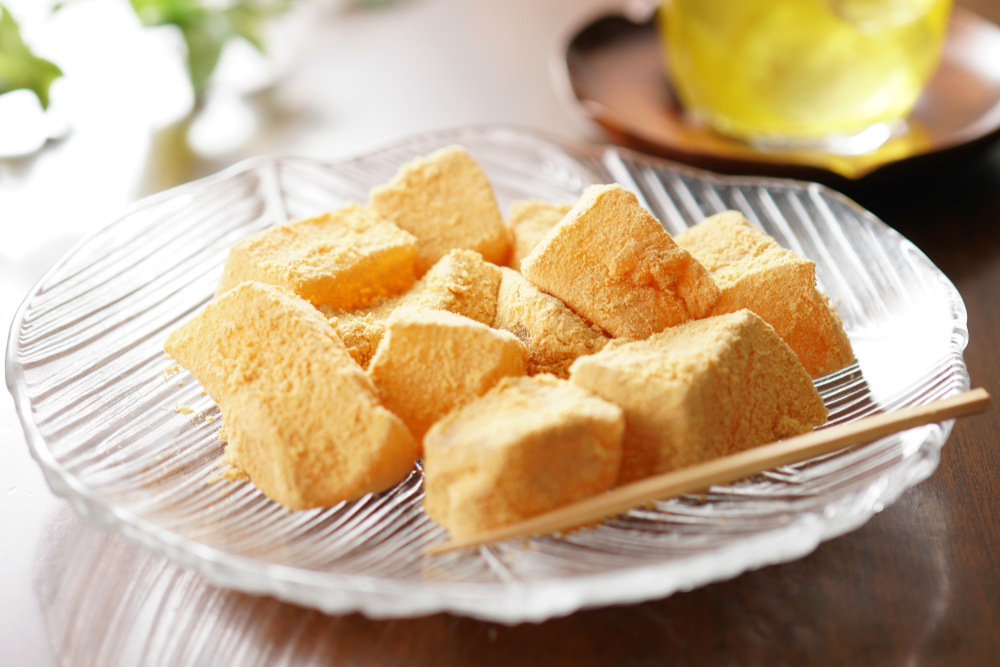 Kyoto is well-know for its confectionery, such as the famous souvenir sweets "Yatsuhashi", and is full of long-established "wagashi" (Japanese-style sweet) shops.
Warabimochi, with its melt-in-the-mouth texture and delicate flavor, is up there as a famous traditional sweet.
Many shops offer carefully prepared hand-made, traditional warabimochi. Why not try out a number of shops and sample each of their unique flavors to find your favorite warabimochi?
Anmitsu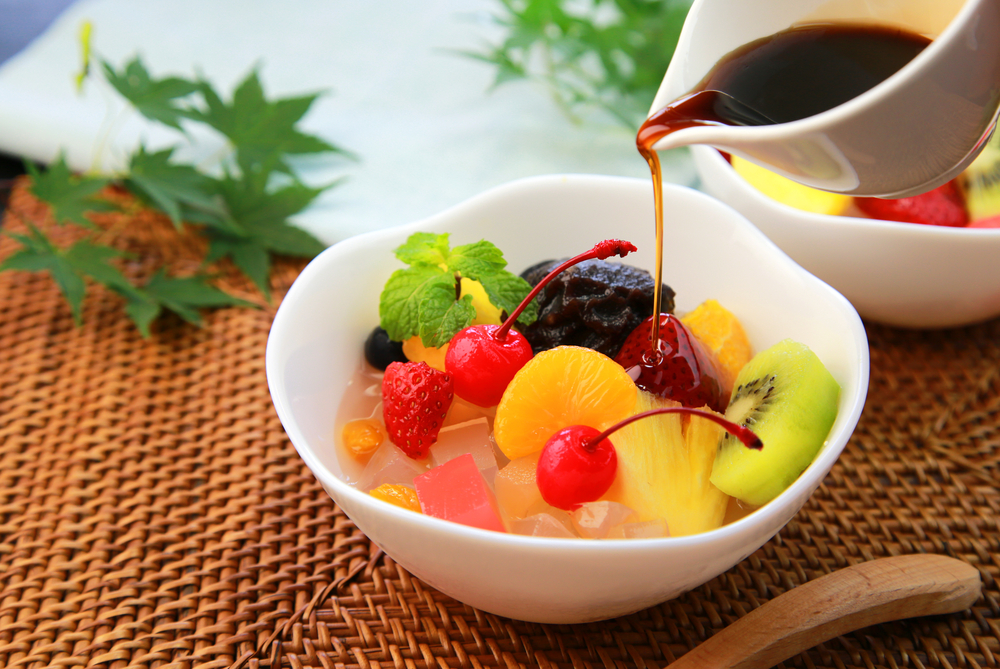 Cafes featuring sweets, especially Japanese-style sweets, are known as "amamidokoro" (literally sweet place).
At "amamidokoro" you can indulge in anmitsu, a dessert that has been popular for decades.
Anmitsu is traditionally made by pouring sweet black syrup (mitsu) over mochi rice-flour dumplings and boiled red peas, then topping this with "anko" (an) sweet azuki bean paste.
Currently there are a wide variety of anmitsu desserts on offer, including ones topped with fruits and ice cream.
It is worth trying one of these special desserts during your time in Kyoto which also known the holy ground of Japanese sweets.
Tokoroten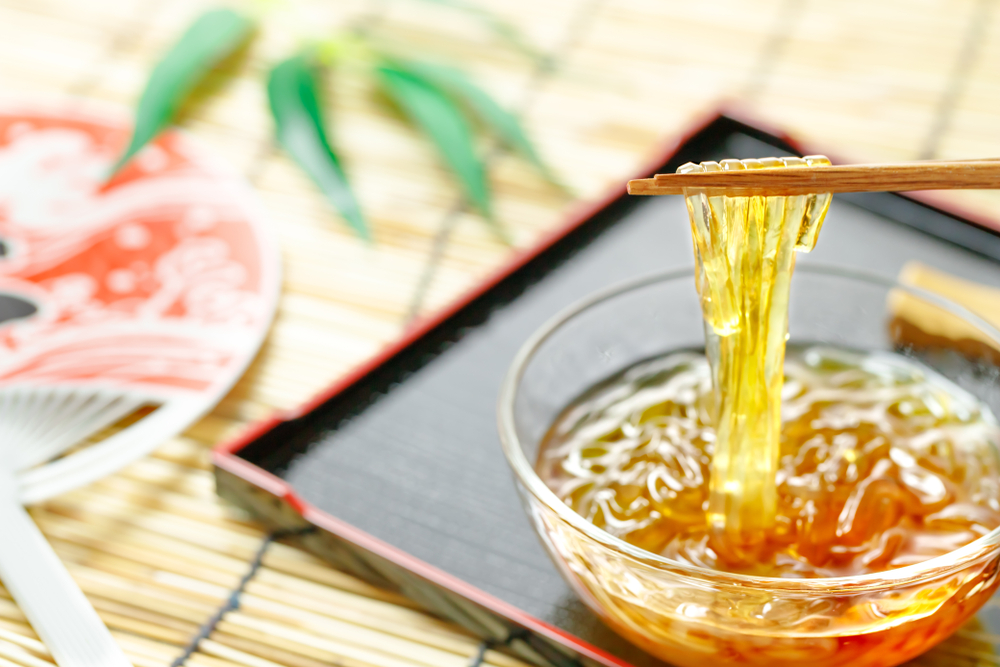 Tokoroten is a jelly-like noodle dish made from "tengusa" (a species of red algae) which has been boiled and left to congeal into a jelly.
In the Kanto region, tokoroten is typically eaten with a mixture of vinegar and soy sauce, whereas it has been popular in the Kansai region as a dessert eaten with sweet black syrup since olden times.
Tokoroten has a refreshing appearance and the cool and crisp noodles go down smoothly even in the heat. Try it as a tasty way to refresh and relax as you take a break from strolling around Kyoto in summer.