The one and only Shojuin, a temple with a cute designed hall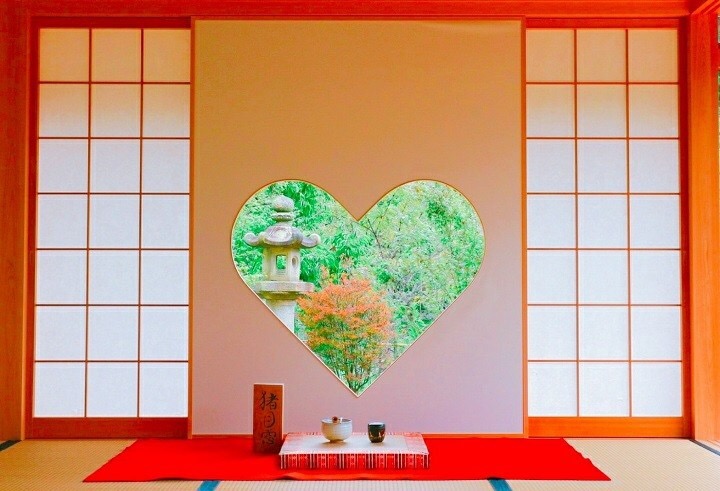 The room is filled with cheerful and joyful atmosphere.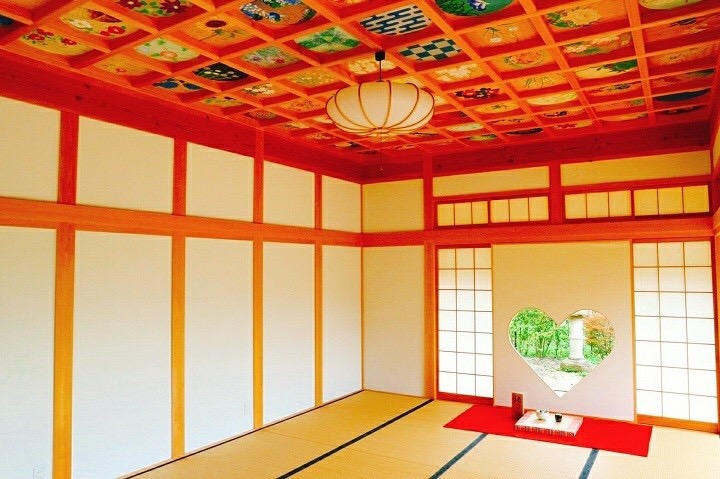 Inome is a traditional design which has been used in temples from the past.

This design has a meaning to protect bad fortune and invite in happiness.

The outside view which can be seen through this window changes its scenery every season. This characteristic also entertains the visitors.


The vivid arts illustrating the ceiling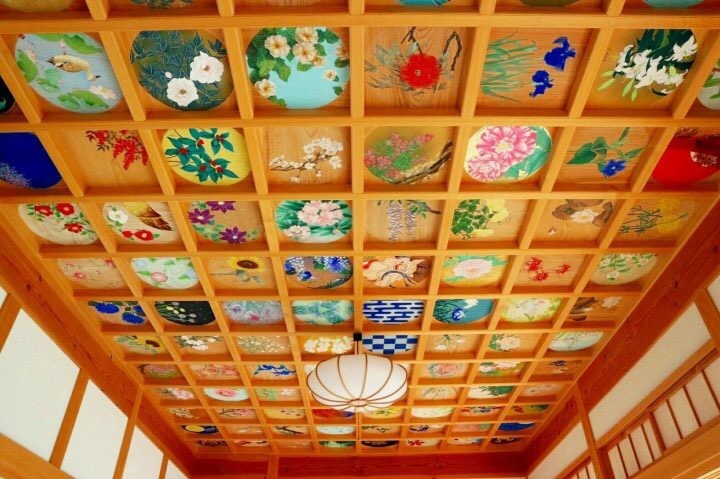 Here, you can see pictures of flowers with various colors, gods, and Maiko dancers painted on the ceiling.

The four location pointing the four direction are the pictures of Seiryu, Byakko, Suzaku, and Genmu, which are considered to be the four gods of the sky.

The paintings drawn by Japanese painters based on the theme "Scenery of flowers and Japan" are beautifully covering the surface of the ceiling.


The summer wind bell festival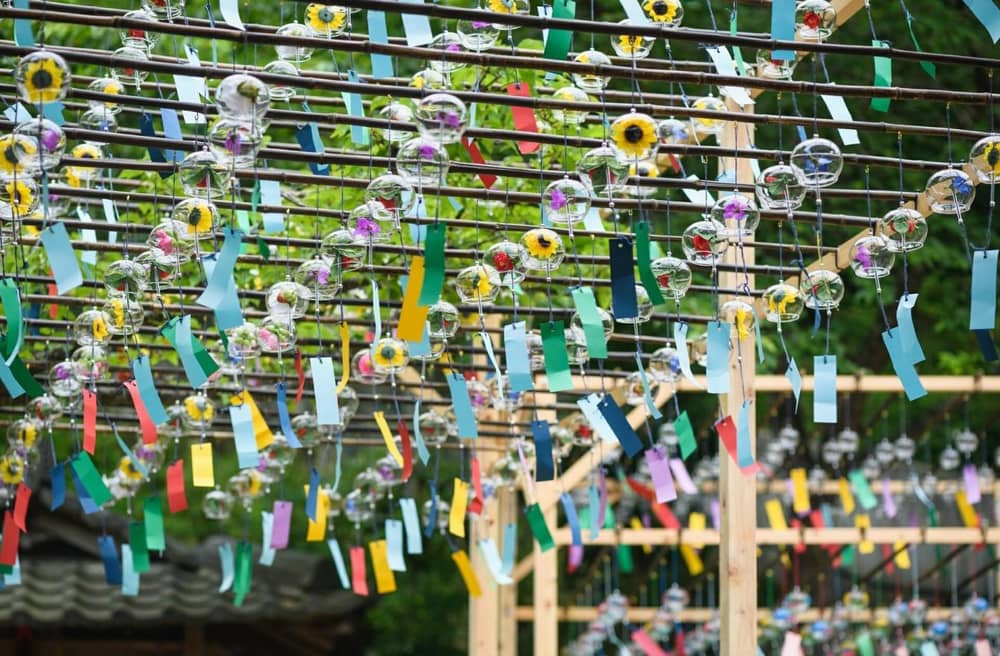 This festival is held from July 1st to September 18th, and this temple is also known for the name "Wind bell temple".
Enjoy seeing the wind bells that come from all over Japan, and listen to their sounds, and and enjoy the taste and the smell of the tea served during the festival. You can also challenge painting a bell during the festival.

Wind bell is originally aimed to drive away the bad fortune with its sound, but also it sound itself is enjoyed by Japanese people today.


Each and every one's wish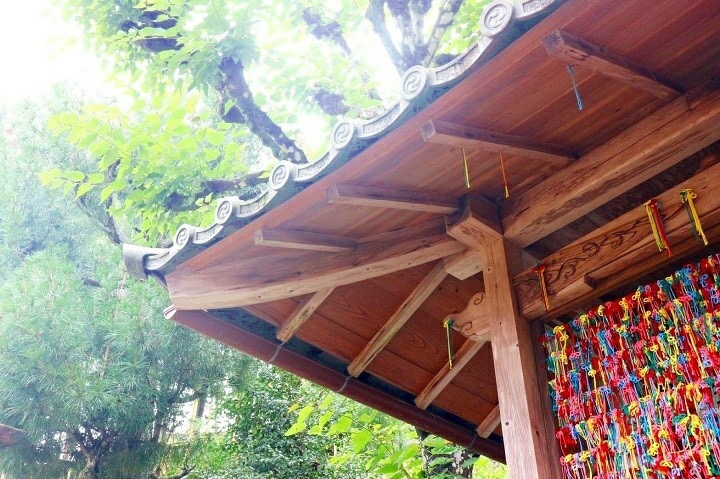 "Kanouhimo" is a lucky charm which has been considered to have good fortune.

You can bring it back with you, or tie it to the building within the temple.

After seeing the building tied with many lucky charms, you can feel that many people visit this temple having their own wishes.


The temple being protected by the great nature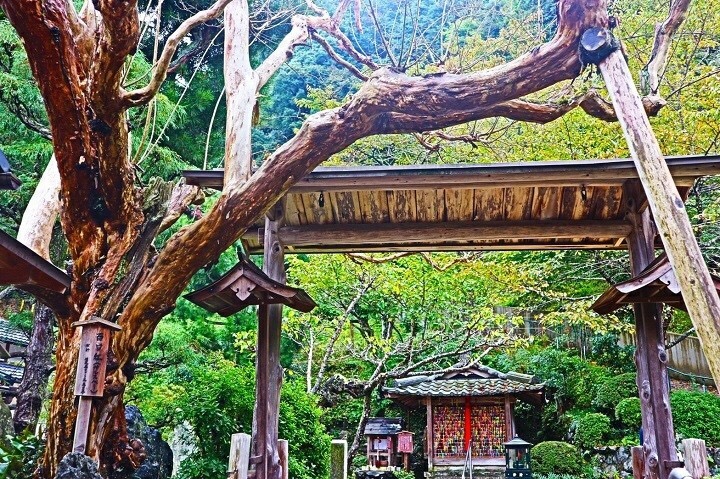 By the entrance gate of the temple, there is a 500 years-old crape myrtle standing and stretching its long branch.

The tree seems to be like a guard that has been protecting the temple for a very long time.
| | |
| --- | --- |
| Name of the facility | Shojuin |
| Address | 〒610-0211 Kyoto Prefecture, Tsuzuki District, Ujitawara, Okuyamadakawakami 149 |
| Tell | 0774-88-3601 |
| Nearest station | Keihan Uji station, JR Uji station, Kintetsu Shintanabe station |
| URL | http://shoujuin.boo.jp |
| Nearest bus stop | Ichu stop (Keihan Uji bus line 180, 182, 184)10 minutes walk from Okuyamada stop (community bus) |
| Business hours | Entrance hours 8:30- 16:30 (8:30- 16:00 from November to March) |
| Admission fee | Entrance fee 400 yen |