A new lifestyle from Kyoto! Enjoy items that are good for mind and body at GOOD NATURE STATION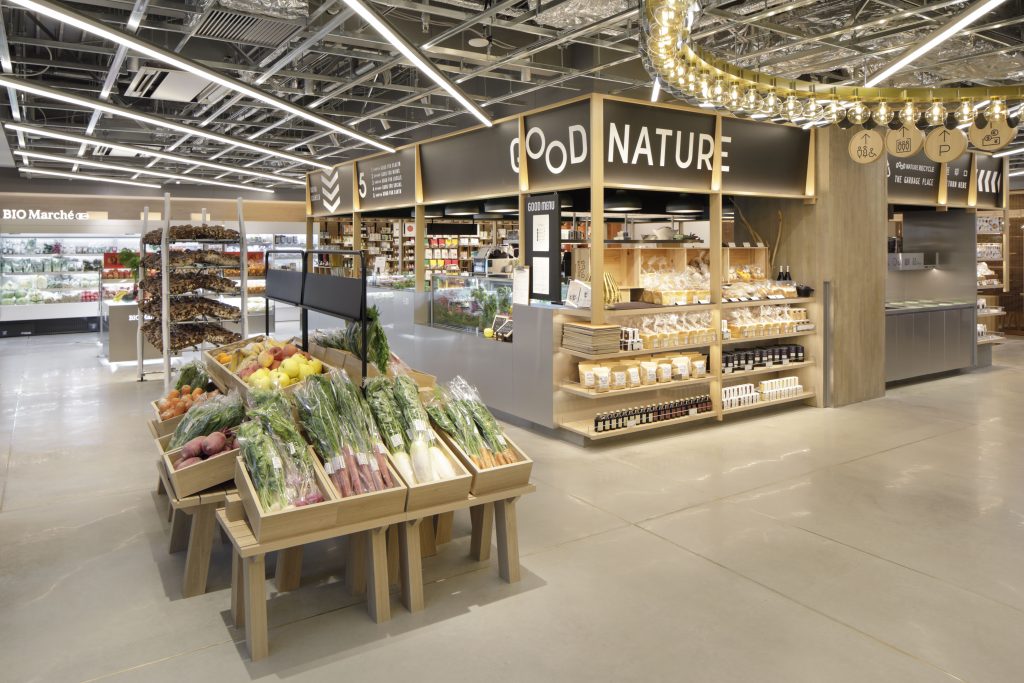 GOOD NATURE STATION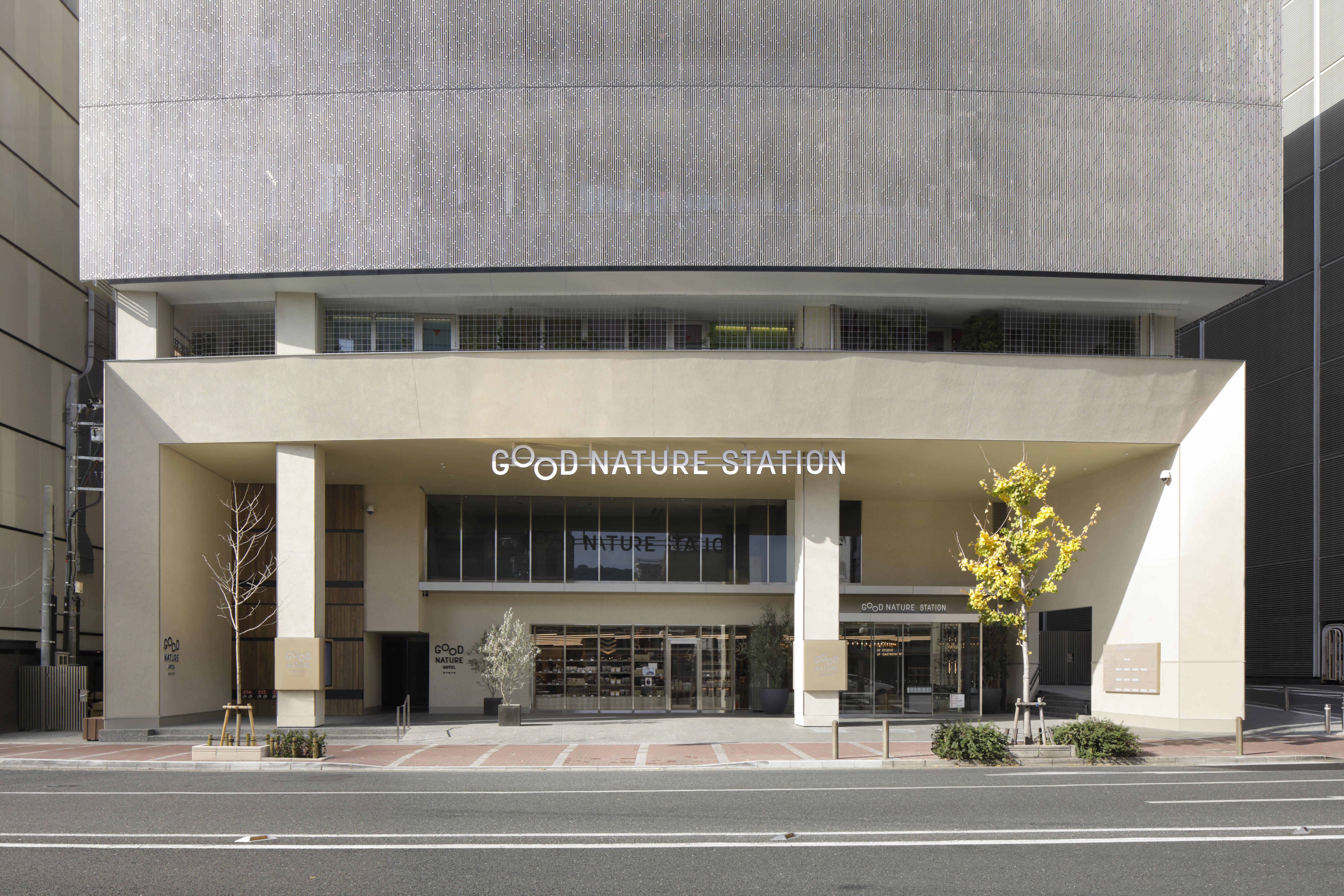 In the center of Kyoto, GOOD NATURE STATION, a new type of commercial facility offering a variety of items and services that are good for people and the planet, recently opened its doors!
It has a stylish exterior that is unique within Kyoto, restaurants and shops on the first to third floors, and a hotel on the fourth to ninth floors.
This is a spot which utilizes the wisdom of respecting and integrating nature into everyday life which has been deeply rooted in Kyoto culture since olden times, and is a place where you can realize a lifestyle of your own which incorporates items that are good for your health and the environment.
1F: GOOD NATURE MARKET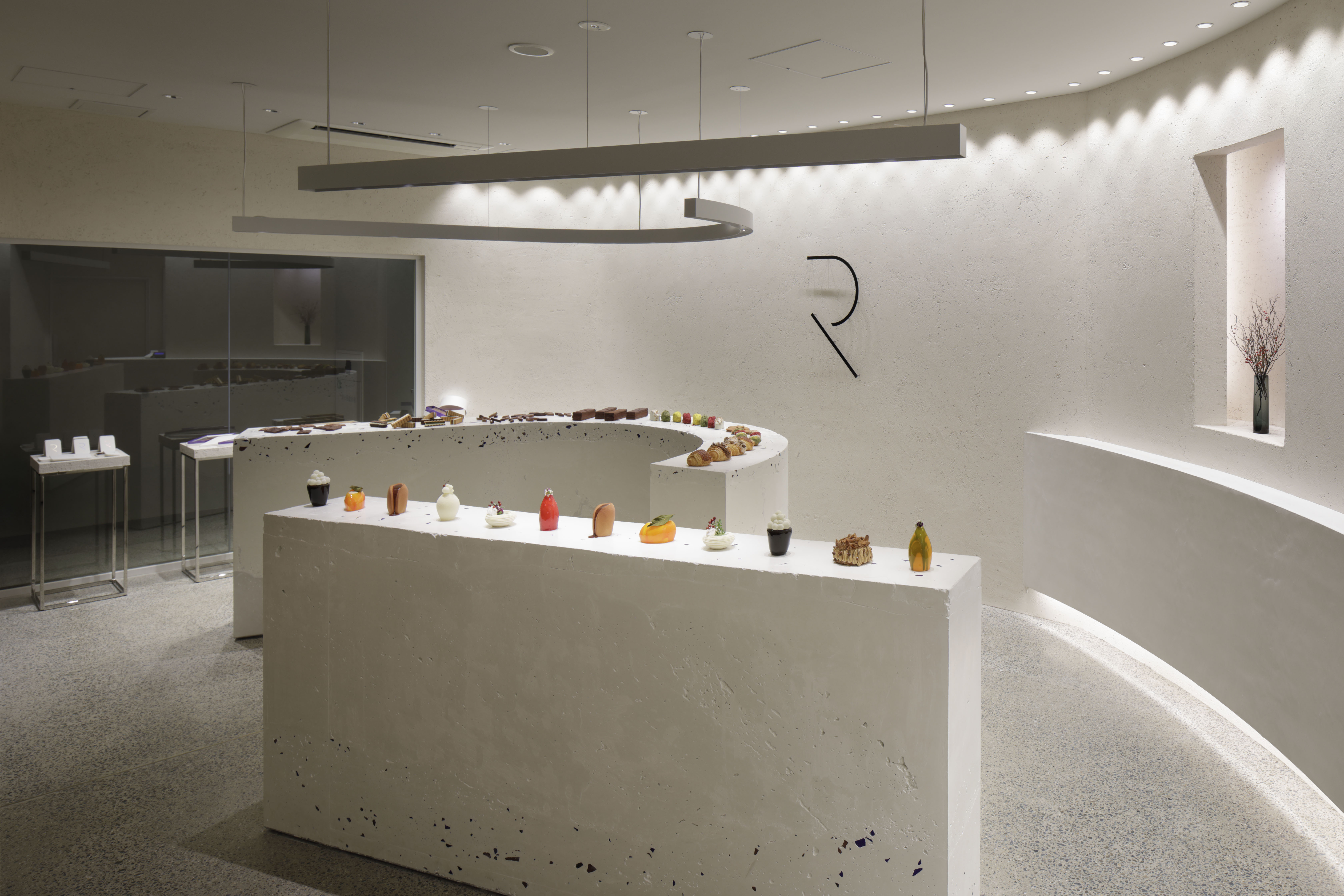 Based on the concept of 'only things you can trust, in a delicious and fun way', this floor mainly offers products made by local producers in Kyoto that are kind to both health and the environment, such as organic fruits and vegetables.
Here you can taste produce, get suggestions of how to cook the ingredients at the open kitchen, and enjoy the marketplace with all of your senses.
Products made with only quality ingredients by the original brand 'SIZEN TO OZEN', including jars of bistro sauce and retort packs of curry, have cute packaging and would make great gifts!
In addition, you can also taste natural wines (fee required), visit the chocolate and cake shop in a space like an art gallery, and enjoy all areas with all of your senses.
2F: GOOD NATURE GASTRONOMY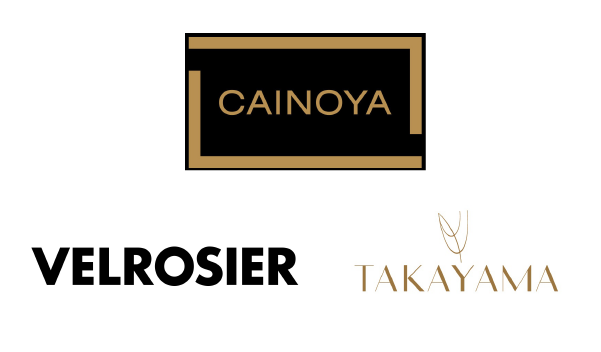 This is a 'Premium Gastronomy Floor' where you can have a special food experience with the best ingredients and all-encompassing seasonal flavors.
The floor consists of 3 restaurants: CAINOYA (innovative Japanese cuisine), TAKAYAMA (creative dining), and VELROSIER (Chinese gastronomy).
At each restaurant you can enjoy creative cuisine where the sense of the chefs, who value the ingredients and the stories of their producers, shine though.
In addition to the delicious flavors and beautiful presentation of the dishes, you can make new discoveries of the chefs' feelings, expressions, and stories behind the ingredients at these restaurants. We are sure you will leave with a satisfied heart and stomach.
3F: GOOD NATURE STUDIO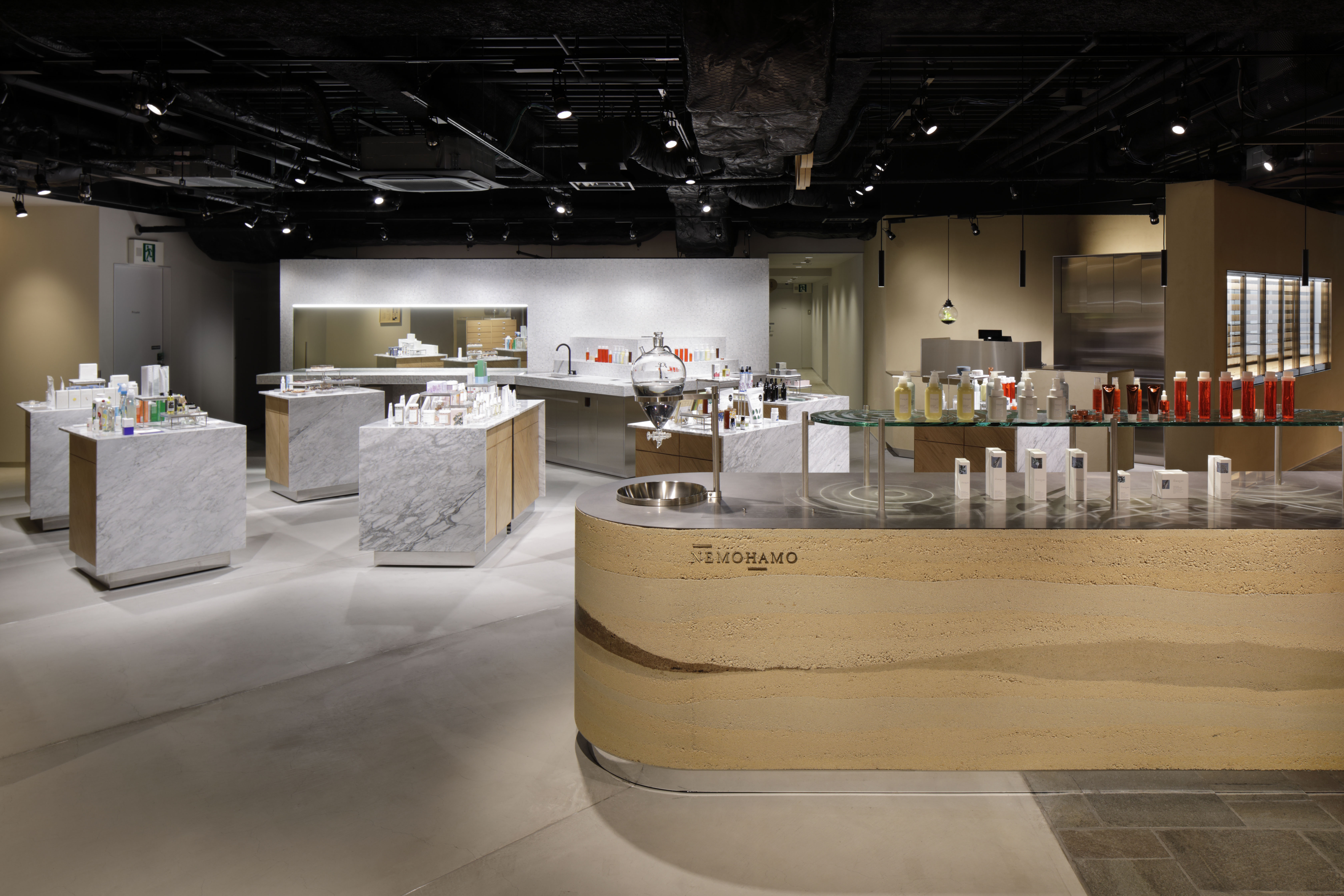 On this floor, which is themed around rejuvenation, there is a selection of items to help you recharge your mind and body.
The GOOD NATURE STATION original cosmetic brand 'NEMOHAMO' uses fresh high-quality mineral and other extracts to create cosmetics where you can feel the power of whole plants.
Another appealing point of these cosmetics is that they are manufactured using methods that are kind to the environment.
In addition, there is also a sweets cafe serving specially selected drinks, a crafts shop with works by artisans and artists, and a total beauty salon where you can have original hand treatments by highly-trained specialists which increase your natural healing abilities. How about stopping by to recharge what you need for body and soul?
4-9F: GOOD NATURE HOTEL KYOTO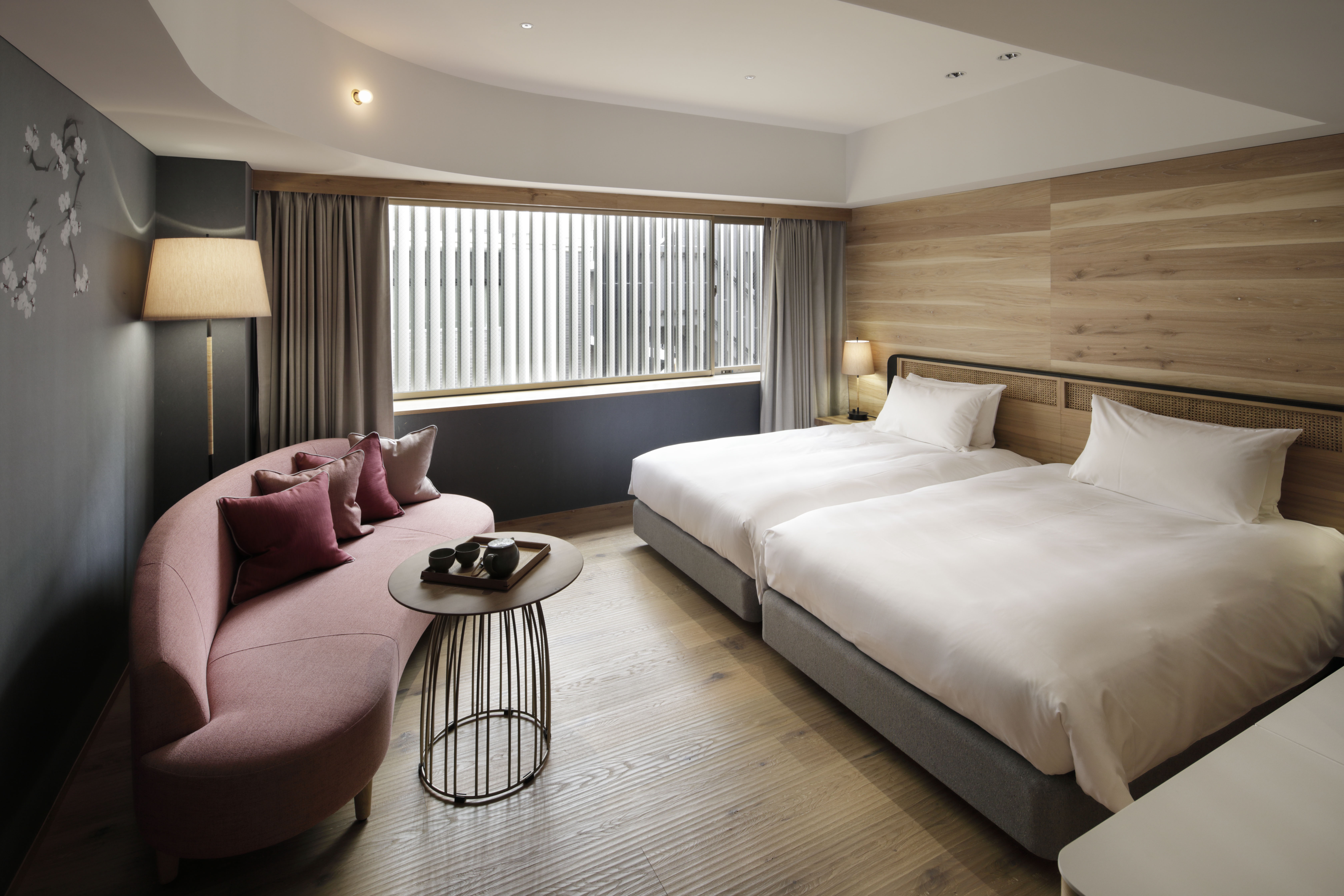 This is a new type of hotel based on the concept of a place where you can be surrounded by, experience and enjoy nature, which aims to provide comfort for both body and mind.
The building design, which takes health and the environment into consideration, has natural wood tones, spacious guest rooms, and a dry stone garden, making it a comfortable space where you can relax and unwind.
Furthermore, the design also pays attention to fine details such as lighting and fragrances to make your stay as comfortable as possible.
Also, there are a number of activities on offer in the hotel for guests such as yoga which will help enrich your mind and body.
| | |
| --- | --- |
| Name of the facility | GOOD NATURE STATION |
| Address | 318-6, Inari-Cho, Kawaramachi-Dori, Shijo-Sagaru, Shimogyo-Ku, Kyoto-shi 600-8022 |
| Nearest station | 5 minutes' walk from Gion-shijo Station Exit 3 on the Keihan Railway Main Line, 2 minutes' walk from Kyoto Kawaramachi Station Exit 4 on the Hankyu Railway Kyoto Line |
| URL | https://goodnaturestation.com/ |
| Nearest bus stop | 3 minutes' walk from Shijo Kawaramachi Bus Stop on the Kyoto City Bus, Kyoto Bus and Keihan Bus |