Just like a scene in a movie! See unforgettable Kyoto cherry blossom scenery at the Keage Incline
What is the Keage Incline?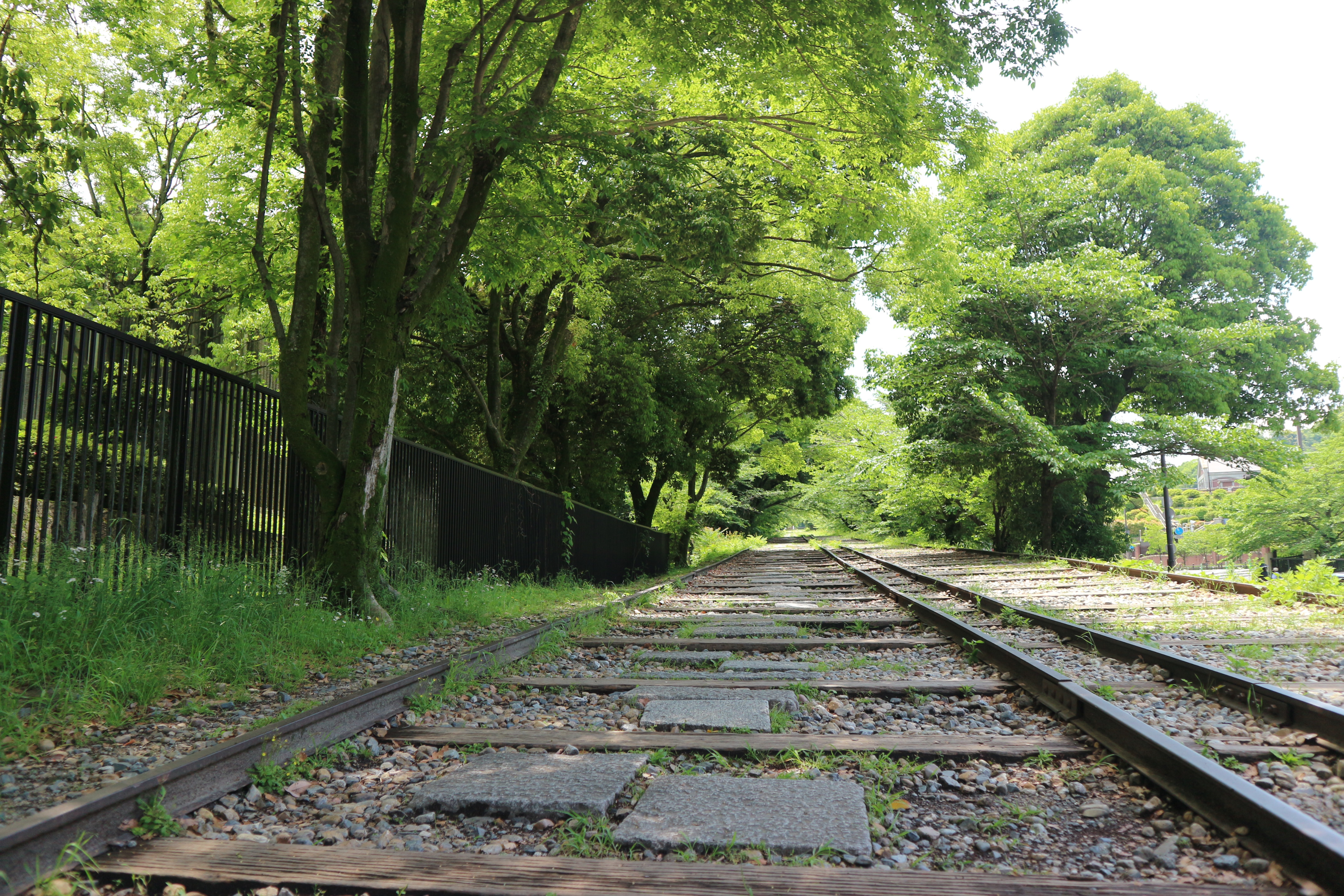 The Keage Incline is a disused inclined railway track that was used to transport boats from the Keage harbor to the Nanzenji Temple harbor.
In the past, this was a revolutionary transportation method where whole boats were loaded on carts and transported along the incline with a height difference of 36 meters.
However, it became disused and now all that remains are replicas of the old trucks and boats and the tracks which run straight up the slope, creating an arresting sight.

The brick tunnel in which hints of history remain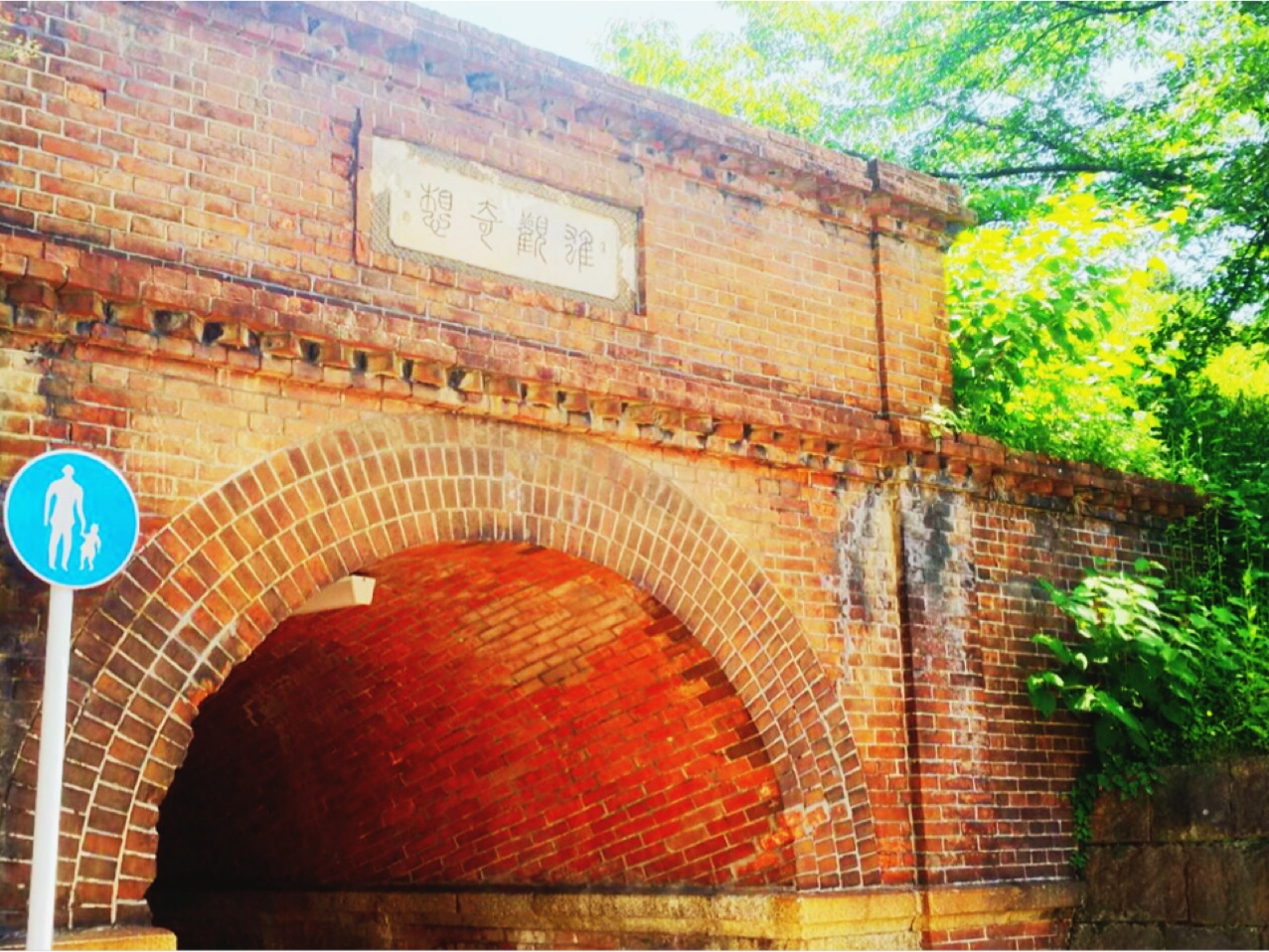 Through the brick tunnel near the Keage Station on the Kyoto Subway Tozai Line, the path continues towards Nanzenji Temple.
The incline stands on top of this tunnel.
In order to increase the strength of the tunnel to support the incline, the bricks are laid in a diagonal 'spiral' formation, and the bridge is therefore known as 'Nejiri-mampo', or Spiral Brick Tunnel.
Summer is a great time to visit as the fresh green leaves draw out the retro feel of the red brick bridge even further, creating an even more beautiful contrast of colors.
A season dyed in cherry blossom pink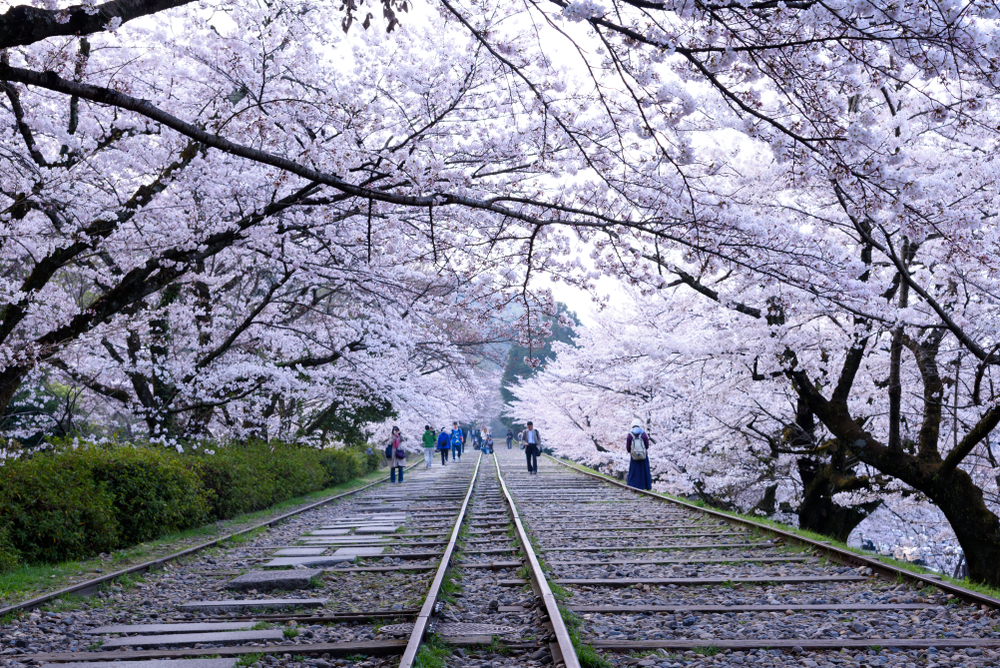 There are around 90 cherry blossom trees planted alongside the around 580 meter train tracks.
In spring, since the surrounding area is dyed a beautiful pink by the cherry blossom trees, and you can walk along the tunnel of trees and admire the beautiful blossoms, many tourists come to visit during this period every year.
We are sure that this romantic scenery under the arch of cherry blossom trees pouring down onto the train tracks which can draw you in for many hours will leave you satisfied.
A place that can be enjoyed freely by all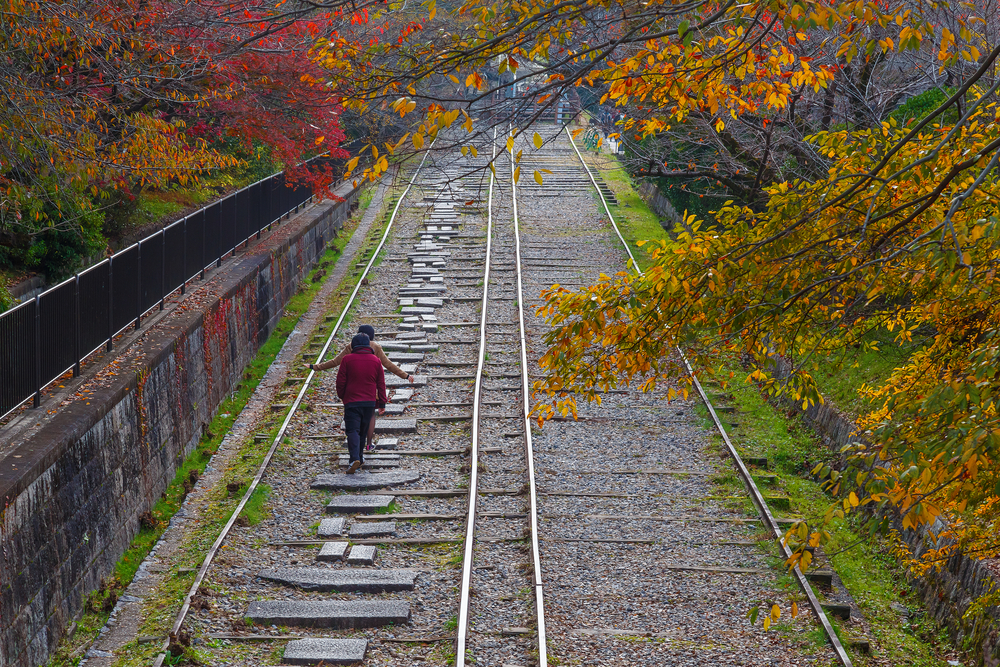 The coarse gravel, large stones, and red-tinted railway tracks run towards Nanzenji Temple.
Why not try walking along the train tracks while feeling the change of the seasons?
Capture the scenery in photos or sketches, go for a stroll along the tracks--everyone is free to enjoy the Keage Incline in their own way.
The path along the disused railway tracks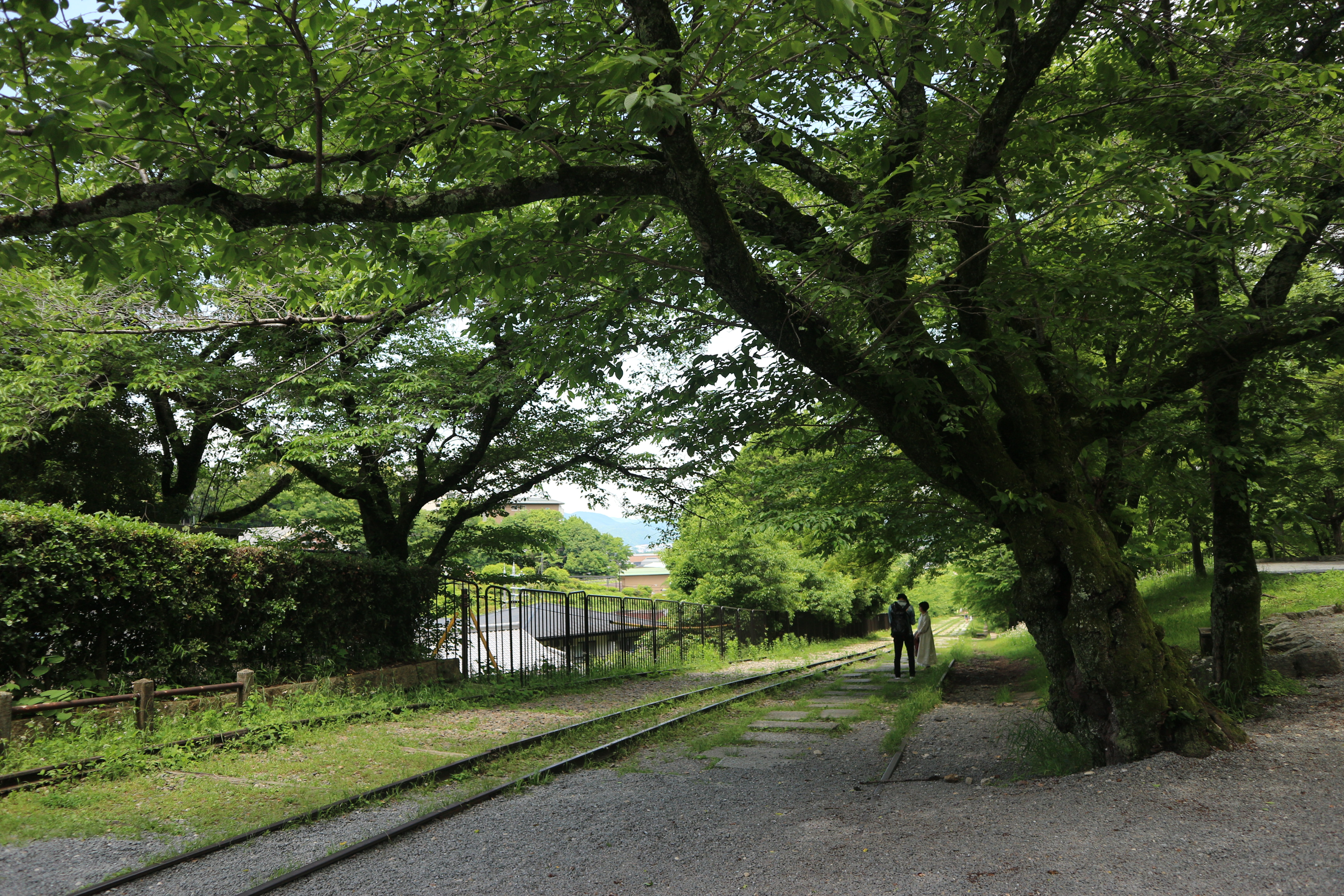 On top of the train tracks lush greenery hangs down from above, creating cool shadows which are a good place to take a break under.
In the vicinity there are lots of famous sightseeing spots, and this could be a good place to stop by at and take a breather during touring around the nearby shrines and temples.
How about taking in the nostalgic atmosphere and thinking back to Kyoto in the distant past as you go for a walk along the disused tracks?
| | |
| --- | --- |
| Name of the facility | Keage Incline |
| Address | 339 Higashikomonozacho, Higashiyama-ku, Kyoto-shi, Kyoto-fu 605-0044 |
| Nearest station | 3 minutes' walk from Keage Station on the Kyoto Subway |
| URL | http://www.city.kyoto.lg.jp/suido/page/0000007477.html |
| Nearest bus stop | 5 minutes' walk from Okazaki Hosshojicho Bus Stop on the Kyoto City Bus |