Shrine famous for its autumn leaves, Kitano Tenmangu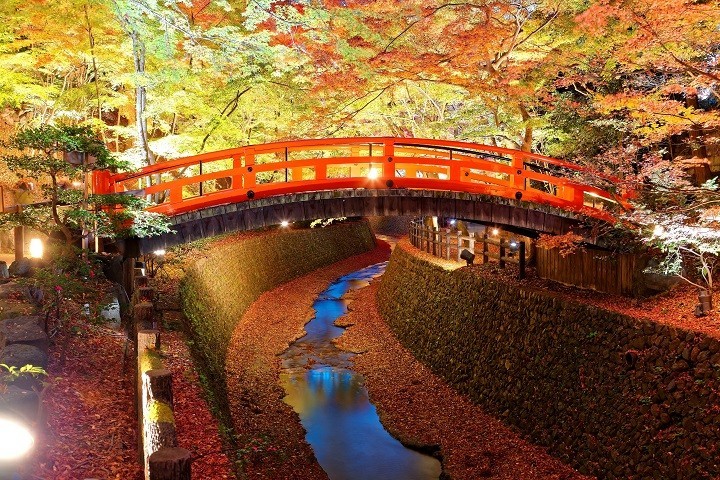 The building of National Treasure and Important Cultural Property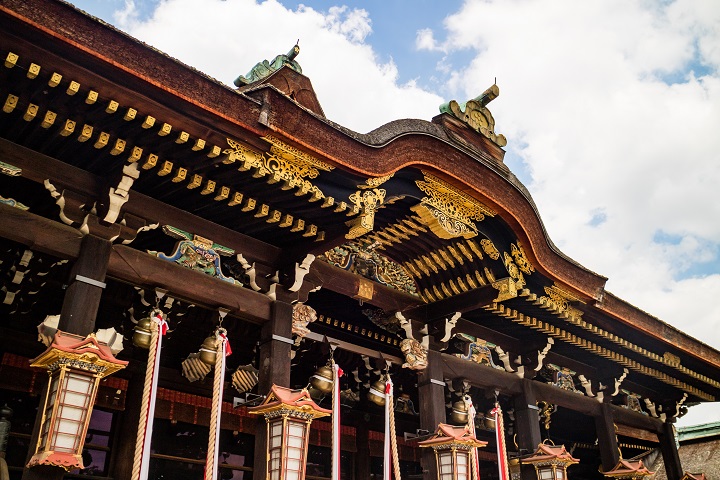 When visiting the shrine, make sure to stand in front of the mirror so you can see the reflection of yourself in it.

Say your name within your mind, and make a wish.

You may feel astonished by the beautiful and complicated design of the building when raising your eyes after worshipping.

Kitano Tenmangu in Autumn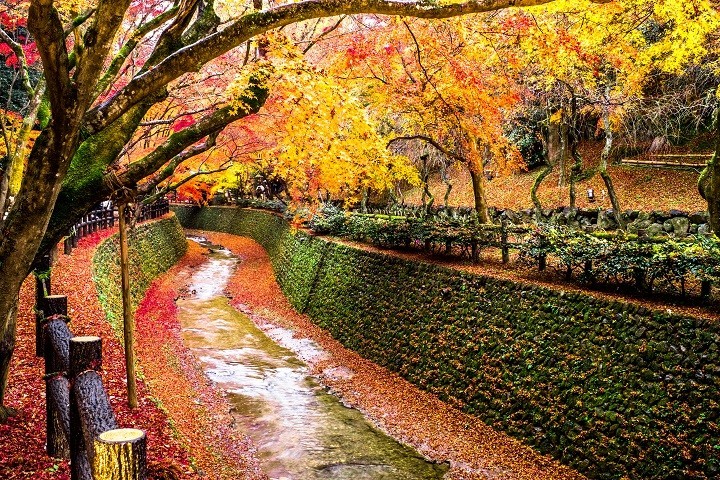 Kitano Tenmangu is famous for its plum flowers in spring, but the beautiful red leaves in the autumn is also worth mentioning.

The best time of the season is when the area is all red with maple leaves. There is also lighting up service in the evening for a limited time, which allows you to enjoy

the scenery from a different perspective.


The view from the top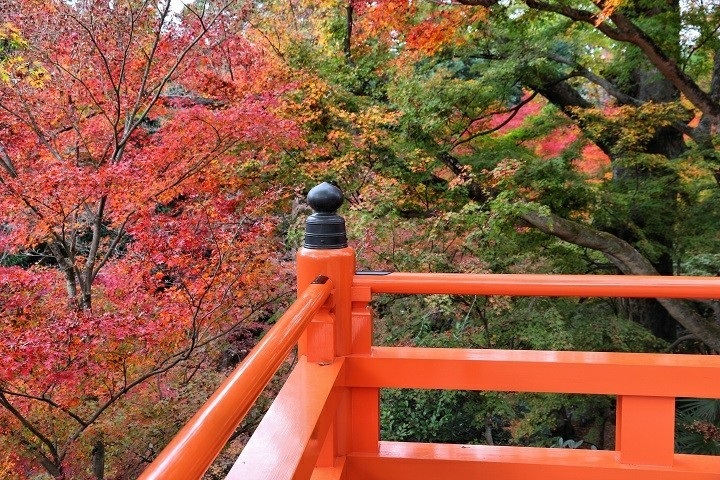 Listening to the sound of the brook while sitting on the bench beneath a big tree.

The wind touching your cheek is comforting, and seems to wash away all the fatigue and stress.

Worshipping by patting the cow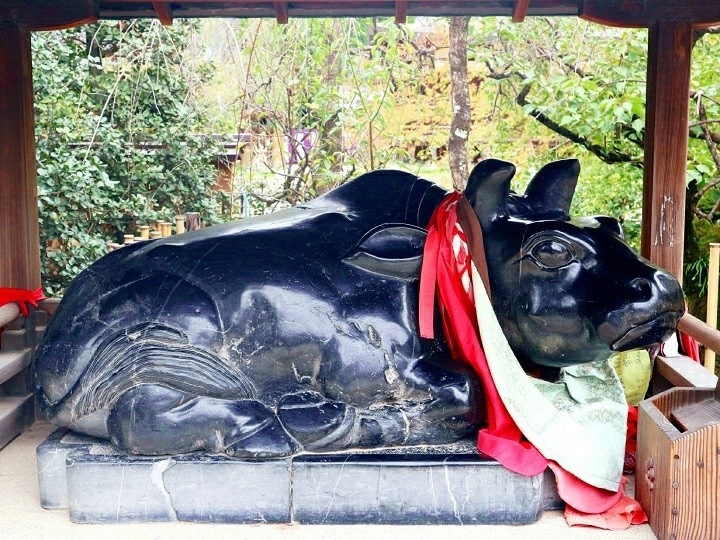 There are many statues of cows in the shrine, but none of them look the same.

These statues are known as "Nade-gyu" (patting cow) and is believed to make you smarter by patting one's own head after patting the cow.


Enjoying the Kitano Tenmangu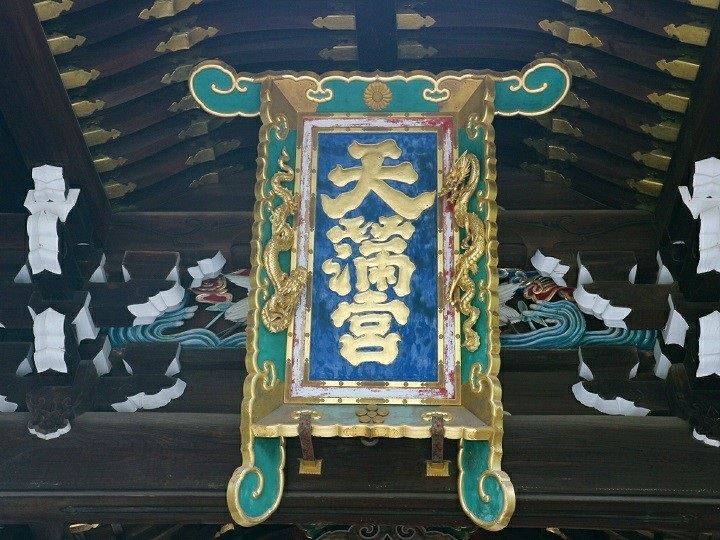 Other than the god of study, plum trees, and Nade-gyu, there are others thing you should see. For example, the Lamp of Daikokuten which makes you rich, and the only statue of a standing cow, and the "Hoshikake-no-sankomon" (gate lacking the stars).

When you closely observe the gate, you realize that among the sun, moon, and the star, there is no star visible on the gate.

This is because the Polaris was shining right above the gate, and the people thought it was unnecessary to carve a star onto the gate.

However, it might be fun to seek for the star like enjoying a treasure hunting.
| | |
| --- | --- |
| Name of the facility | Kitano Tenmangu |
| Address | Bakurocho, Kamigyo-ku, Kyoto, Kyoto Prefecture 602-8386 |
| Tell | 075-461-0005 |
| Nearest station | 5 min. walk from Kitano Hakubaicho station (Keifuku Electric Railroad) |
| Nearest bus stop | Right by the Kitano Tenmangu bus stop (City bus) |
| Business hours | Open from 5:00 am to 6:00 pm |
| Regular holiday | None |
| Admission fee | None |
| Remarks | Open hours from October to March is from 5:30 am to 5:30 pm. Temple shop and the reception office is open from 9:00 am to 5:00 pm. |