The Philosopher's Path: Enjoy a stroll through Kyoto under a splendid cherry blossom tunnel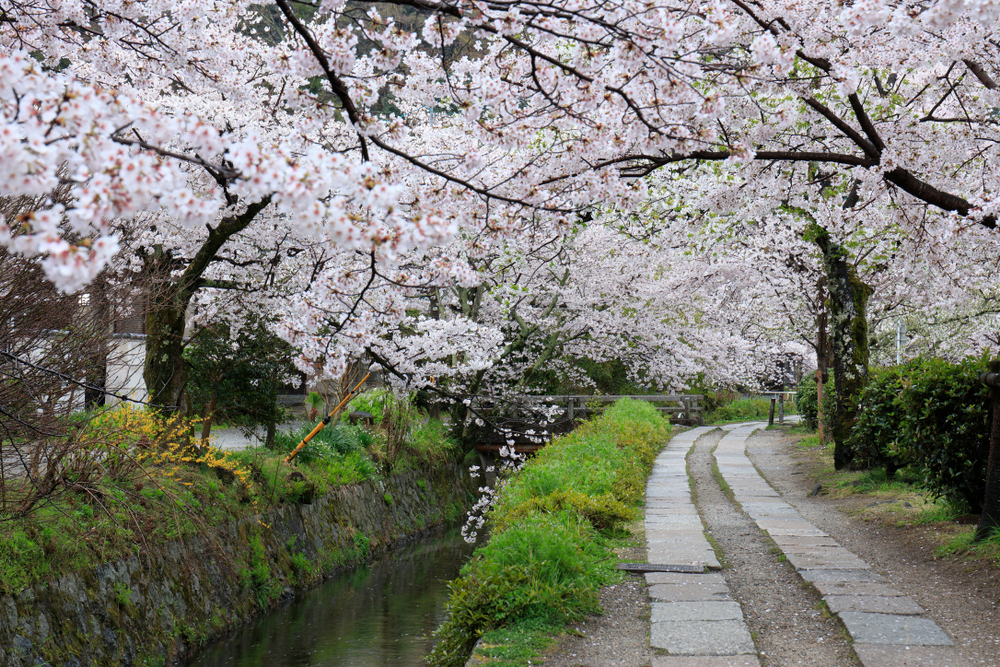 The path along which Japanese writers and philosophers used to stroll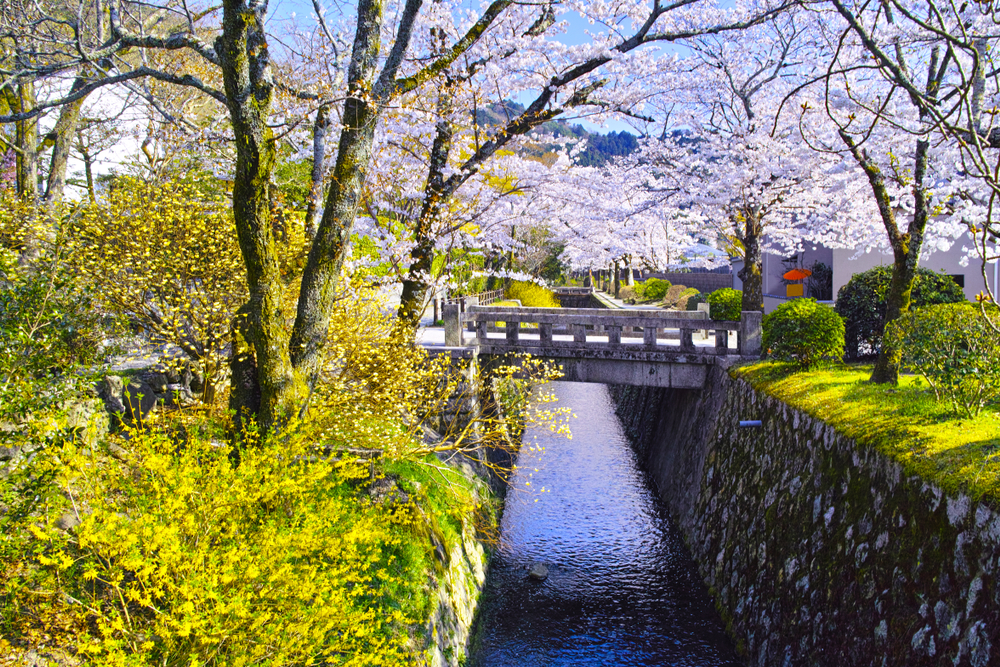 The Philosopher's Path is an about 1.5 km long stone-paved pathway that runs alongside the Lake Biwa Canal.

It was created in 1890 as a maintenance path for the Lake Biwa Canal, which was completed in the same year. In the beginning, it was a fairly plain path where only lawns were grown, but gradually it became a popular place for locals to stroll, and by the Meiji era, writers and cultural elites started to live around the area.

At that time, it was known as "The Path of the Cultural Elites". However, later on a prominent philosopher called Kitaro Nishida and his students used to famously take walks along the path while pondering deep philosophical questions, and it was renamed as the "The Philosopher's Path" as it known to us today.
A cherry blossom viewing spot where over 400 trees burst into full bloom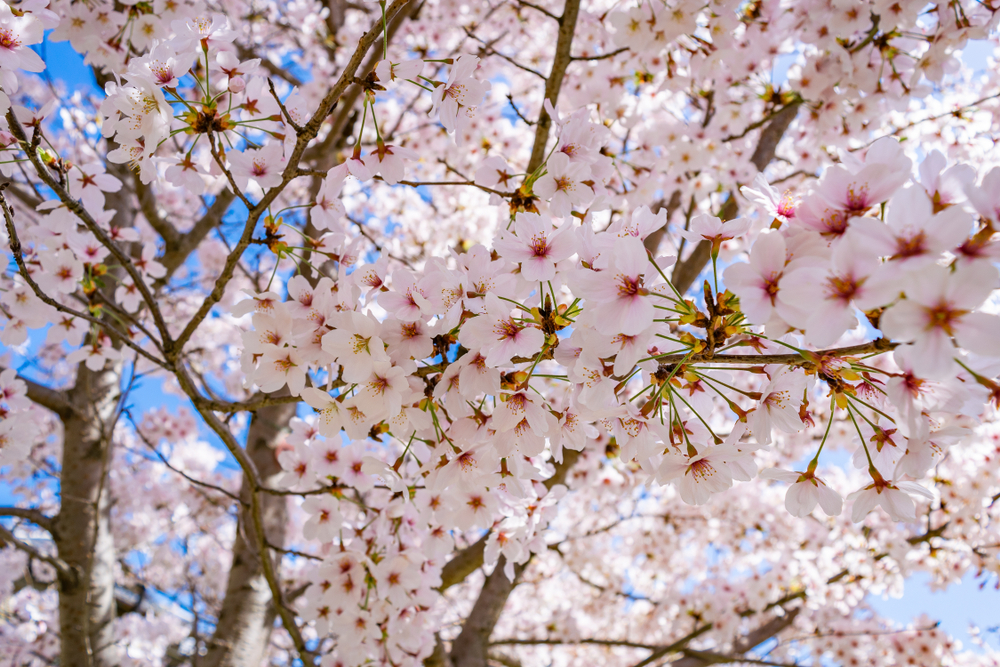 It is said that over 400 cherry blossom trees are planted along the Philosopher's Path along the Lake Biwa Canal.

The Yoshino cherry tree, one of the types of cherry tree found along the path, is also called "Kansetsu-zakura".

This is because a Japanese painter, Kansetsu Hashimoto, who had an atelier near the path, donated about 300 Yoshino cherry trees to the area as repayment to show his gratitude after becoming a successful painter. This is why the Yoshino cherry tree came to be known as "Kansetsu-zakura".
A rejuvinating area with nature where even cute local animals enjoy lounging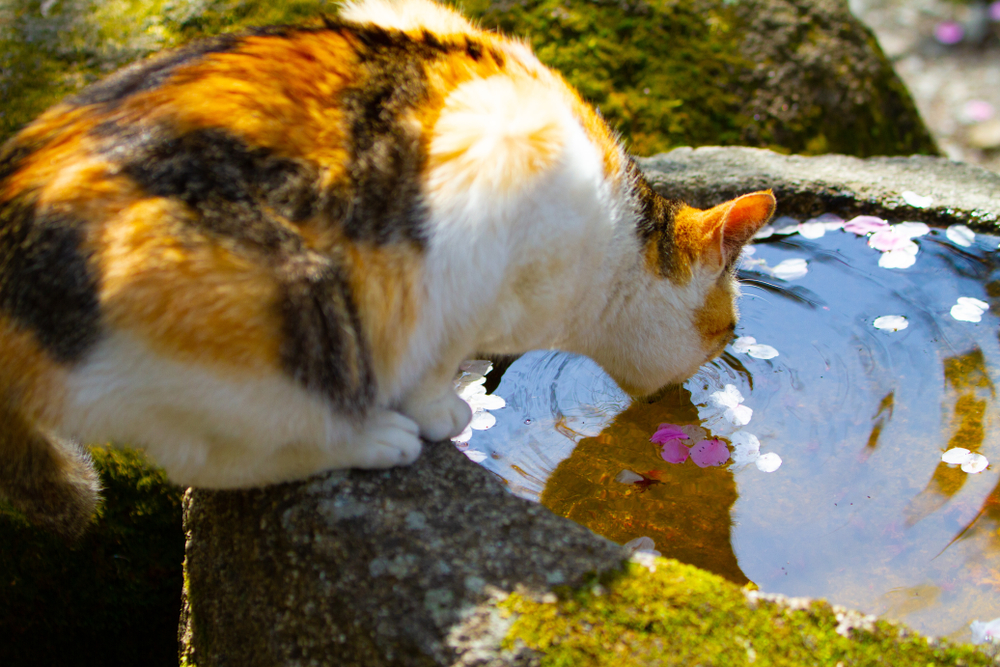 The Philosopher's Path is at the foot of a mountain in an area with lots of nature.
Therefore, it is frequented as a place to relax by wild birds and cats as well.
There are benches along the path, so another nice way to spend time there is to sit and enjoy observing the plants and small animals.
Even after the petals have fallen, the beautiful scenery remains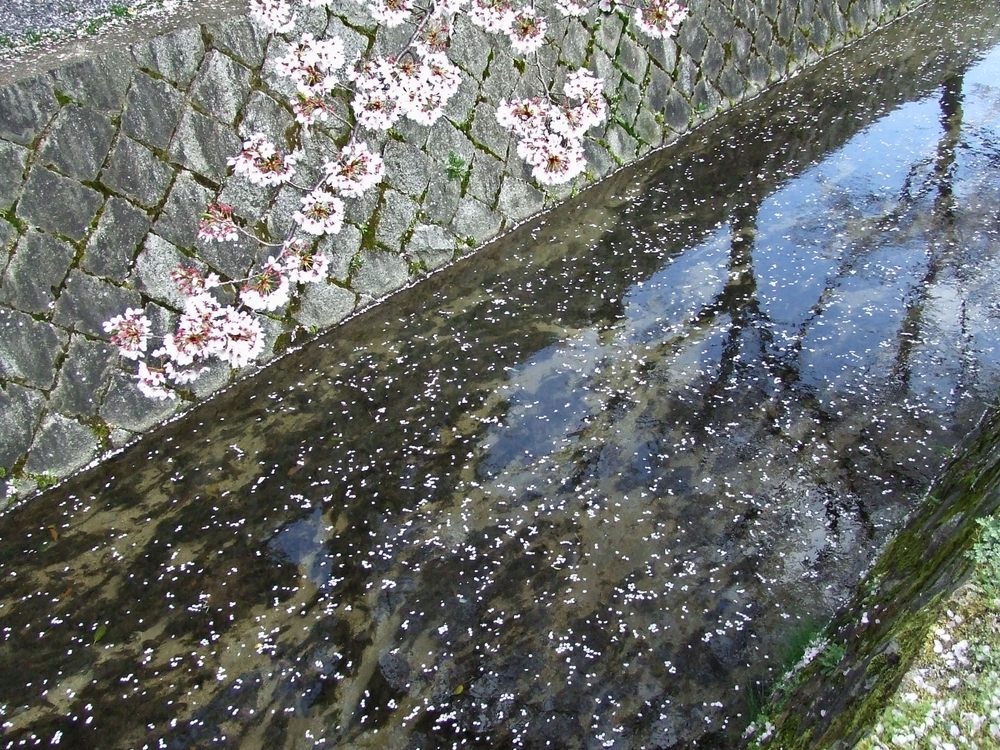 The lifespan of cherry blossoms is not very long, but you can still enjoy the beauty of the flowers along the path even after they fall.

In Japanese there is a term, "Hanaikada", meaning "flower raft", that describes when cherry blossoms fall on the surface of gently flowing water and the petals float along the stream like a raft.

On the Philosopher's Path, the petals of fallen cherry blossoms float along the Lake Biwa Canal forming flower rafts, so you can witness the beautiful "Hanaikada" scenery.
How about enjoying Kyoto's cherry blossoms at a slow, relaxing pace?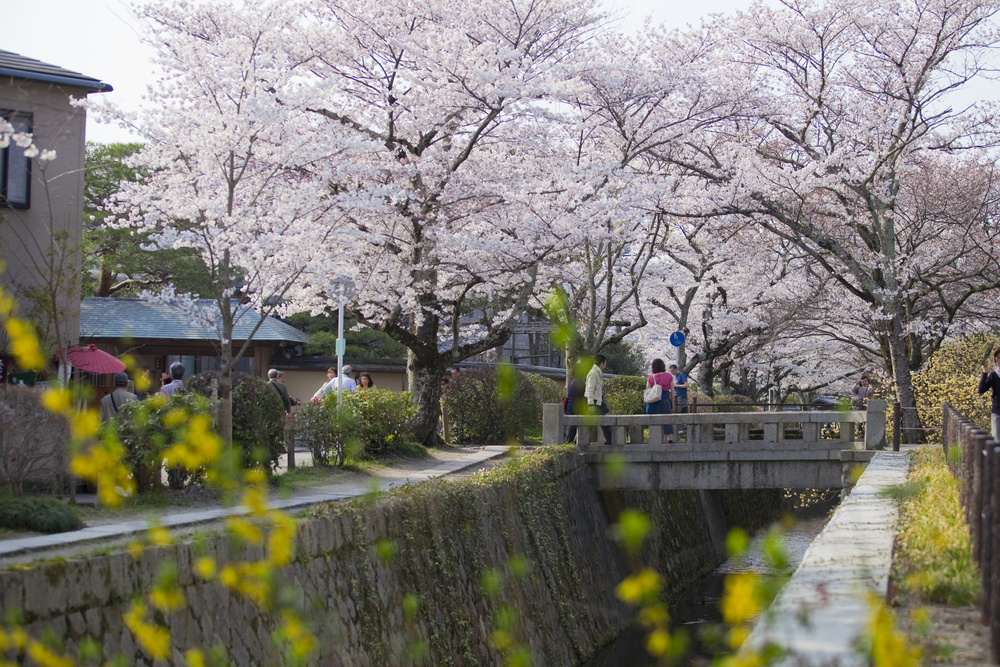 In the spring in Kyoto, the blooming cherry blossoms against the traditional townscape creates gorgeous scenery that is a wonder to behold.
The Philosopher's Path is a little way from the bustling city center but is perfect as a calmer and quieter spot to view the cherry blossoms.
If you would like to enjoy the cherry blossoms in a more relaxing, leisurely setting in Kyoto, be sure to visit this area.
| | |
| --- | --- |
| Name of the facility | The Philosopher's Path |
| Address | Sakyo-ku, Kyoto City |
| Nearest bus stop | Ginkakuji-michi (Ginkakuji Temple) Bus Stop on the Kyoto City Bus |