Enjoy Quality Yakitori and Kyoto Vegetables at Char-grilling Izakaya Bar Hisadori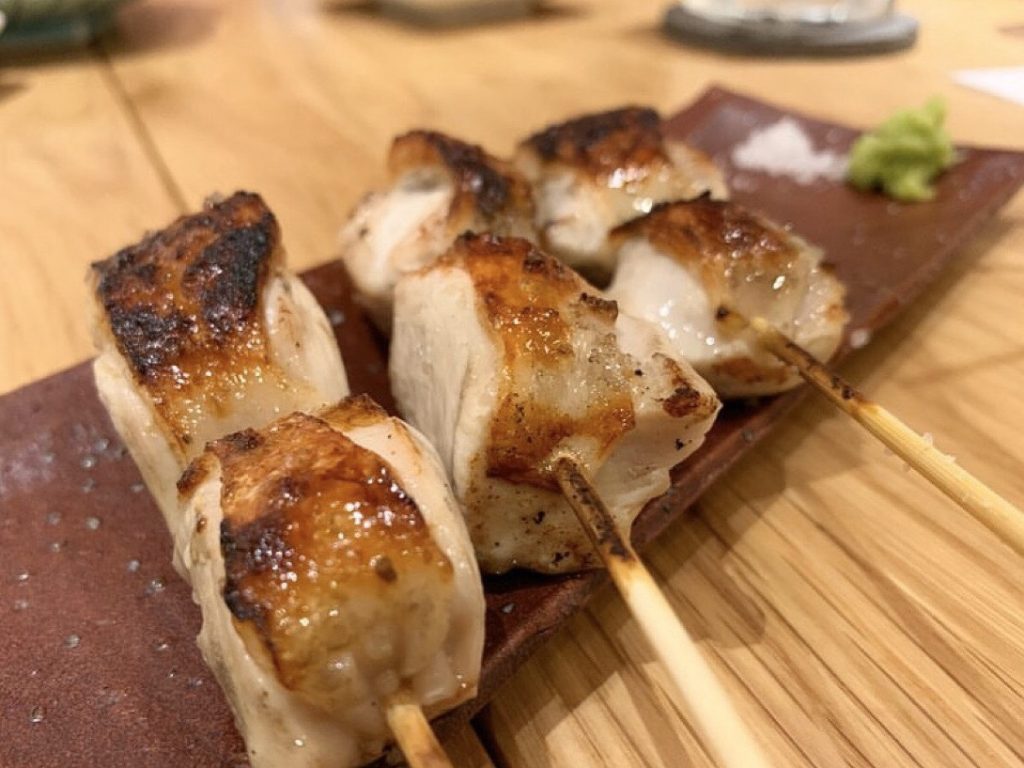 A low-key, secluded Yakitori restaurant close to the station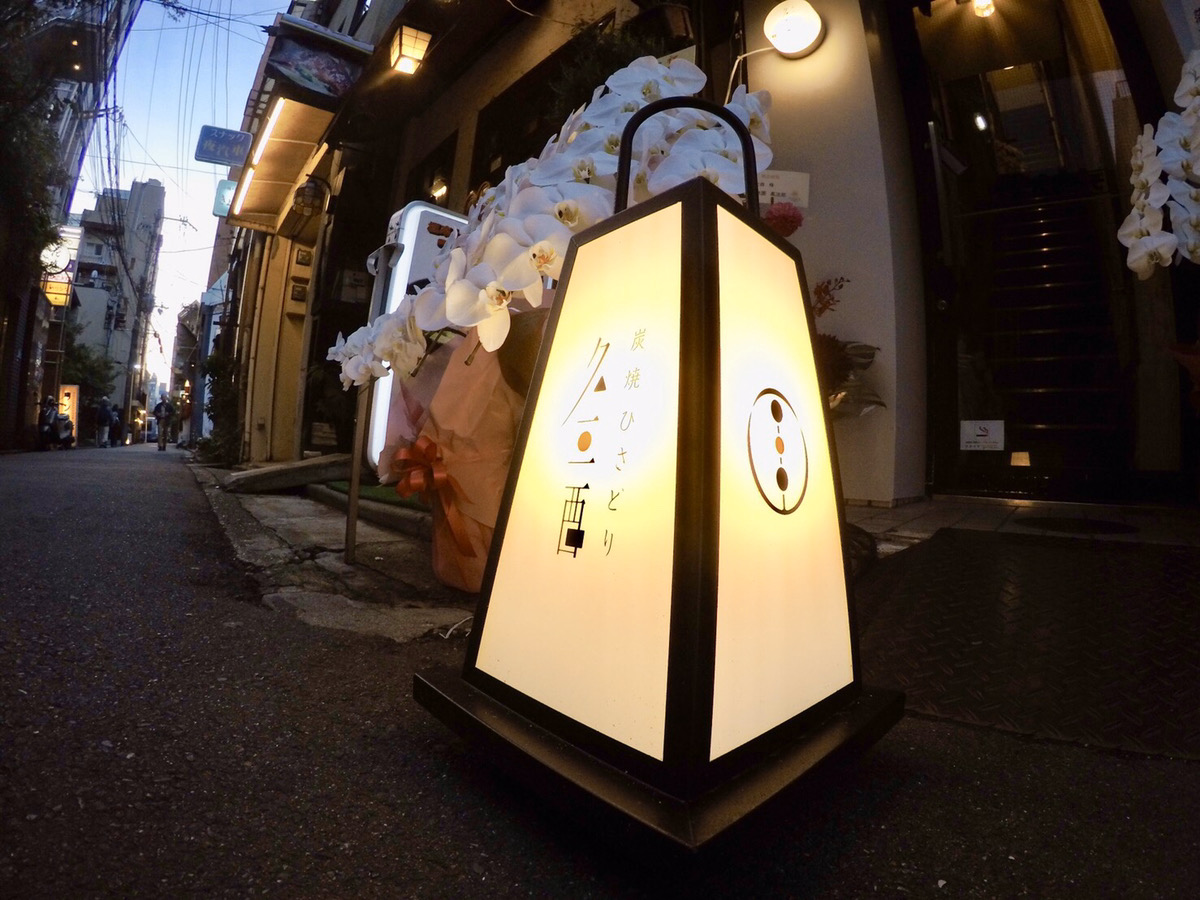 Char-grill Izakaya Bar Hisadori, a Yakitori shop in a small alleyway near Kiyamachi-dori, the downtown street lined with drinking establishments.
Step inside the shop on the second floor of a secluded building and be welcomed by the owner in his clean Izakaya Bar with traditional Japanese design.

Main dishes of aged Takasaka chicken from Tamba-Sasayama in Kyoto Prefecture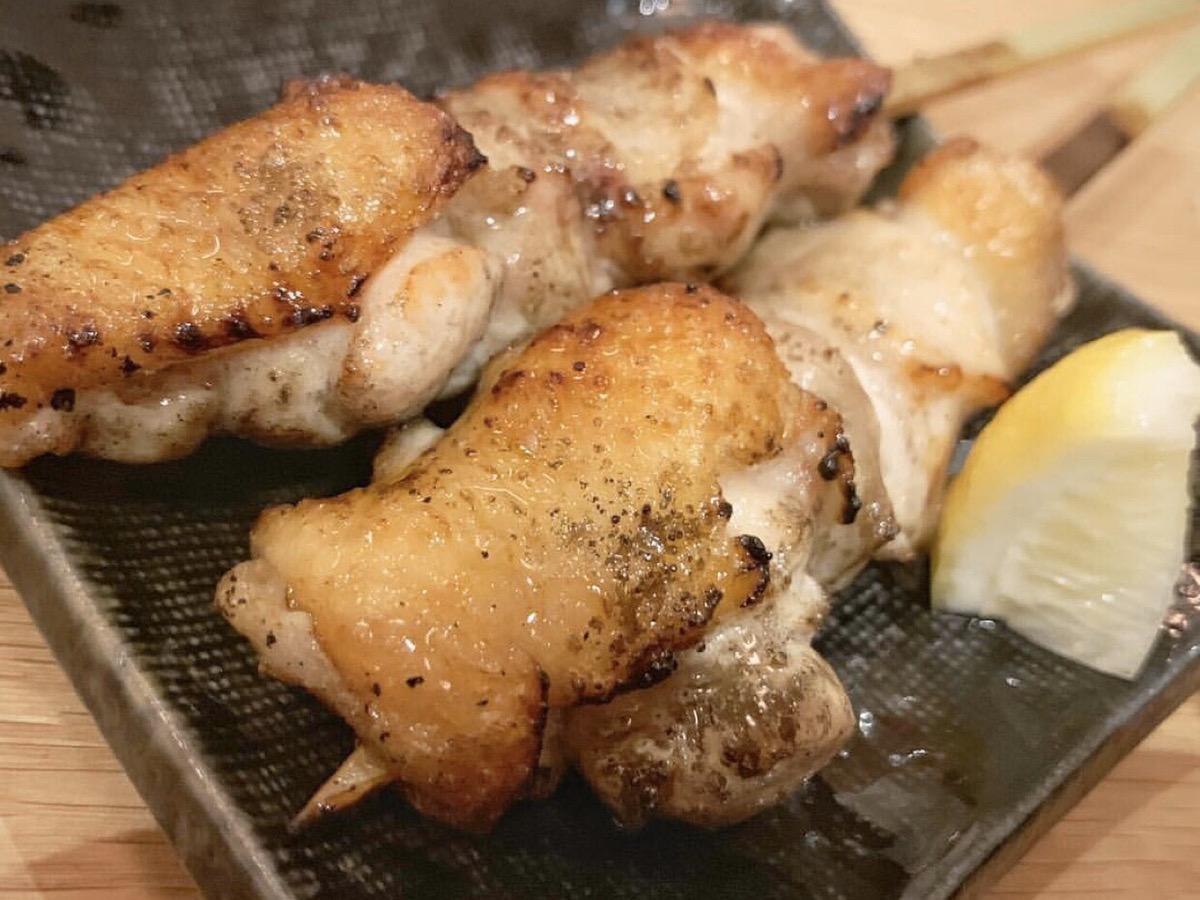 At Hisadori, you can enjoy main dishes of high-quality, fresh Yakitori.
Among them, Yakitori made from Takasaka chicken, a famous brand of chicken which is raised for use in Yakitori, is bursting with umami flavor and exceptional.
Takasaka chicken is delivered direct from Tamba-Sasayama every morning, then aged in house for 10 days in order to draw out the maximum flavor from the meat.
Specially grilled by the owner-chef who is also a Yakitori-lover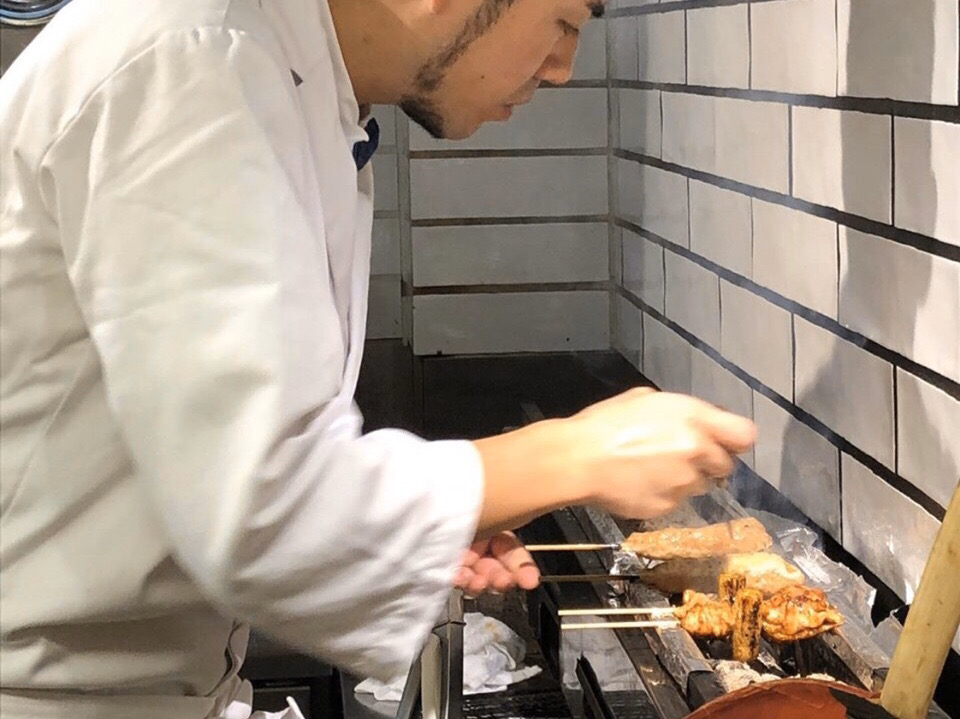 At Hisadori, the owner-chef personally monitors and adjusts the cooking of the Yakitori skewers.
He chooses the perfect level of cooking to bring out the best of the ingredients, a skill which he developed as the result of many years working in Yakitori restaurants.
Dishes made from top quality Kyoto vegetables carefully selected from market every morning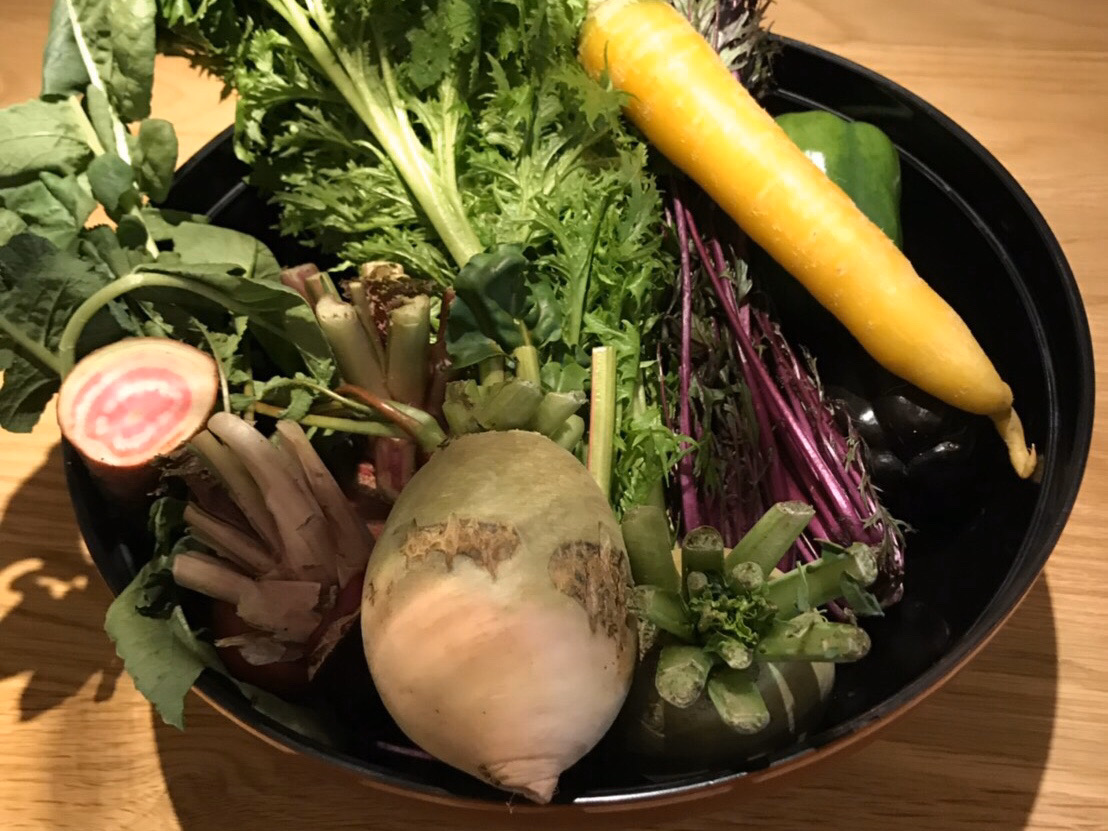 Kyoto vegetables are vegetables grown in Kyoto which have unique shapes and flavors.
The Kyoto vegetables served at Hisadori are all bought in person at the fresh produce market held every morning in Ohara, a small town north of Kyoto City.
Here you can taste the best Kyoto vegetables of the day which are selected by the owner-chef by their appearance and feel.
How about a glass of Chuhai (shochu highball) made with lots of seasonal fruits?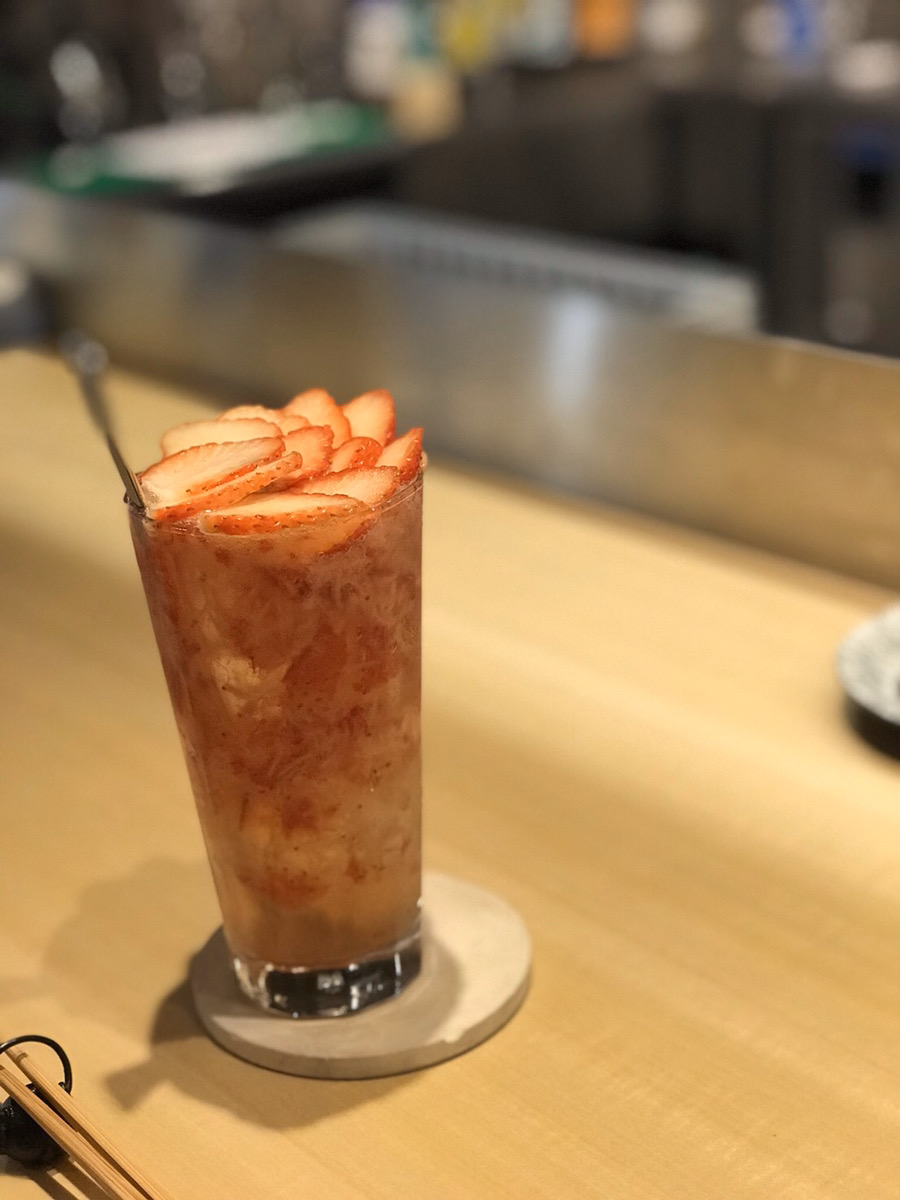 Alcoholic drinks are essential when eating Yakitori.
Hisadori offers a wide selection of drinks including Japanese alcohol such as Shochu and Sake, as well as wine and beer.
Our recommended drink is the seasonal fruit Chuhai (shochu highball).
The refreshing sweetness of the fruit cleanses your palate between delicious Yakitori skewers.
| | |
| --- | --- |
| Name of the facility | Char-grill Izakaya Bar Hisadori |
| Address | 2F, 534-13 Ebisu-cho, Kawaramachi-dori Sanjo-agaru, Nakagyo-ku, Kyoto-shi, Kyoto-fu 604-8005 |
| Tell | 075-231-8069 |
| Nearest station | 5 minutes' walk from Sanjo Keihan Station on the Kyoto Subway or Sanjo Station on the Keihan Railway |
| URL | https://www.instagram.com/hisa_dori/ |
| Nearest bus stop | Close to Kawaramachi Sanjo Bus Stop on the Kyoto City Bus |
| Business hours | 17:30-24:00 |
| Regular holiday | Wednesdays (and some irregular holidays) |