Make a wonderful glass pendant at ColorWorks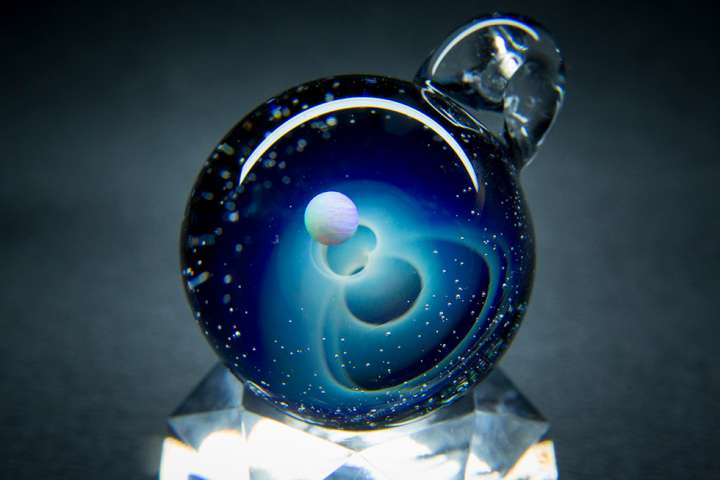 Let's try making a pendant!
ColorWorks is a glass workshop located in Kyoto Kuramayama that makes glass accessories and goods. It is known for its artwork which makes us imagine of space. Also, there are many other works that represent the Earth, sky, water, and wind inside the glass.
As a memory of Kyoto
The artwork made here is one of a kind and there never can be an artwork which is completely the same. How the glasswork looks depends on the sunlight or the lights of the room. How about making your own glass pendant as a memory of coming to Kyoto.
Calm and slowly
The glasswork is made by melting glass at 2000 degrees. At first, you may feel scared at the strong fire, but the staff will stand next to you and will kindly teach you how to make your glasswork even if you have no experience at all.
As a handmade gift
Using special skills, patterns will be made into the glass. Now let's make your very own design!
The mystical look
Glasswork can be enjoyed differently according to the light that shines into the glass. Try looking at the glasswork in many situations is a recommended way to enjoy your glasswork. How about making glasswork for your next journey?
| | |
| --- | --- |
| Name of the facility | ColorWorks |
| Address | Kyoto Sakyo-Ku, Shizuichiichiharacho 1205-46 |
| Tell | 075-200-7061 |
| Nearest station | Ichihara station (Eizan Railway) |