Brand new illumination-make "Synesthesia-hills" happen!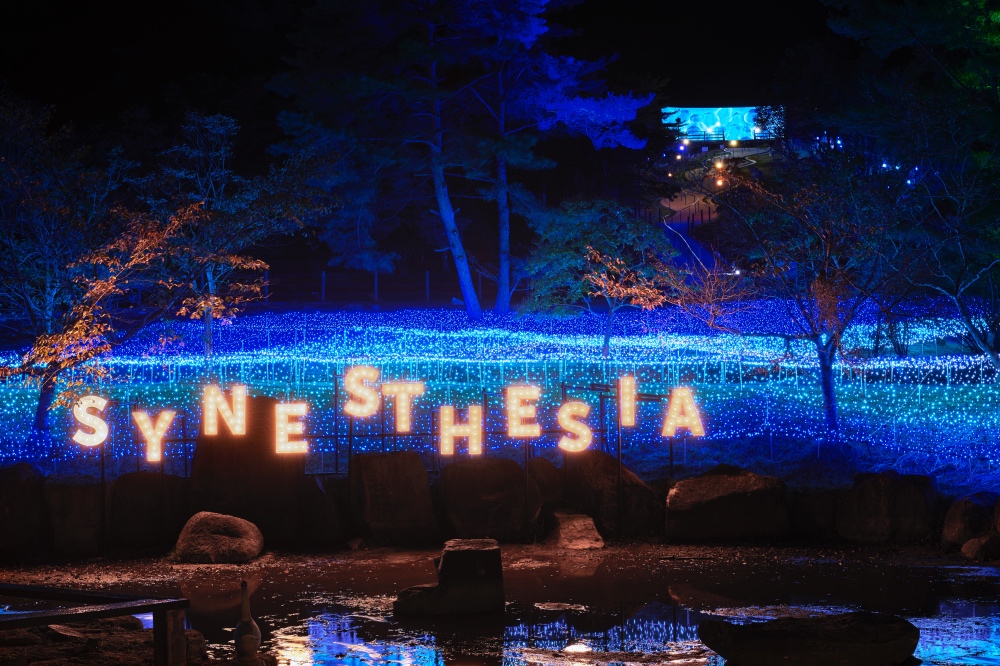 A brand new night spot in Nantan city!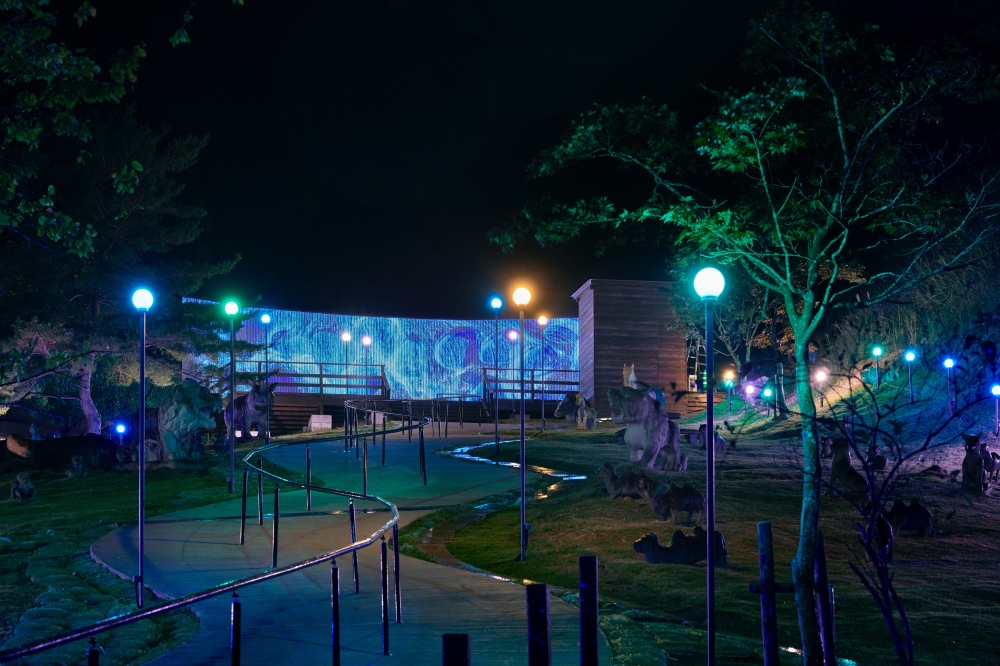 October 2018, a brand new annual illumination "Synesthesia" opened in Rurikei in Nantan city, Kyoto Prefecture.
Of course, the most remarkable character of this illumination is its theme "Synesthesia", but what does it actually mean?
We asked Shota Maruta, the PR of Kyoto Rurikei Onsen for REST RESORT which runs the synesthesia hills.
The illumination that wakes up our new senses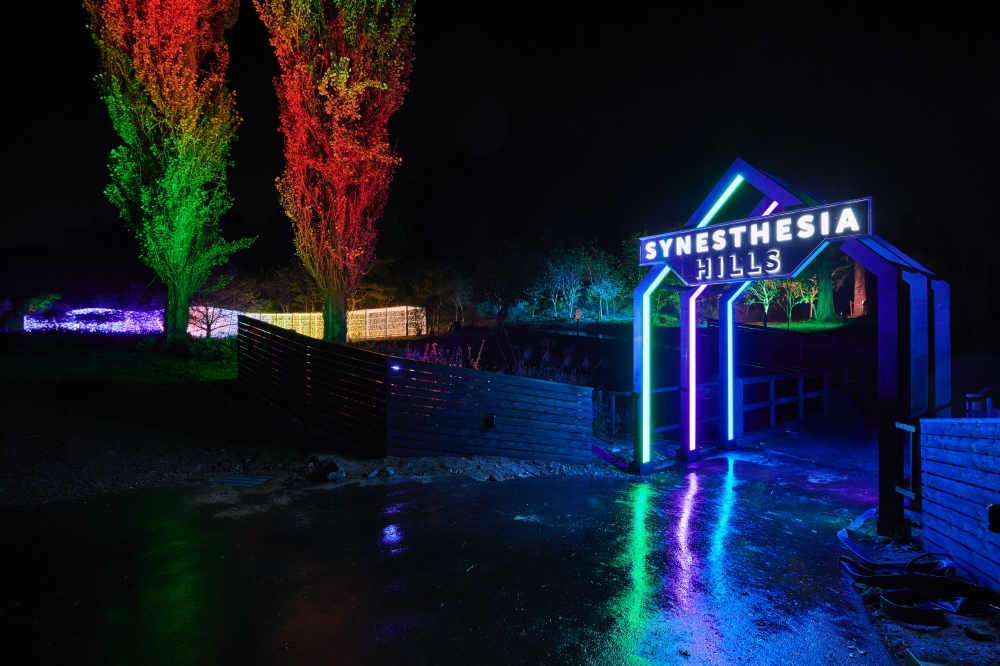 Synesthesia is the condition in which one sense perceived as if by one or more additional senses, such as feeling the color to the sounds.
This synesthesia hills is the illumination that did not exist until now, where you can experience the world of light with exhibitions that include digital art with interactive contents changeable according to the weather, night walk that creates harmony with nature, and music you feel from the light.
What is synesthetic illumination?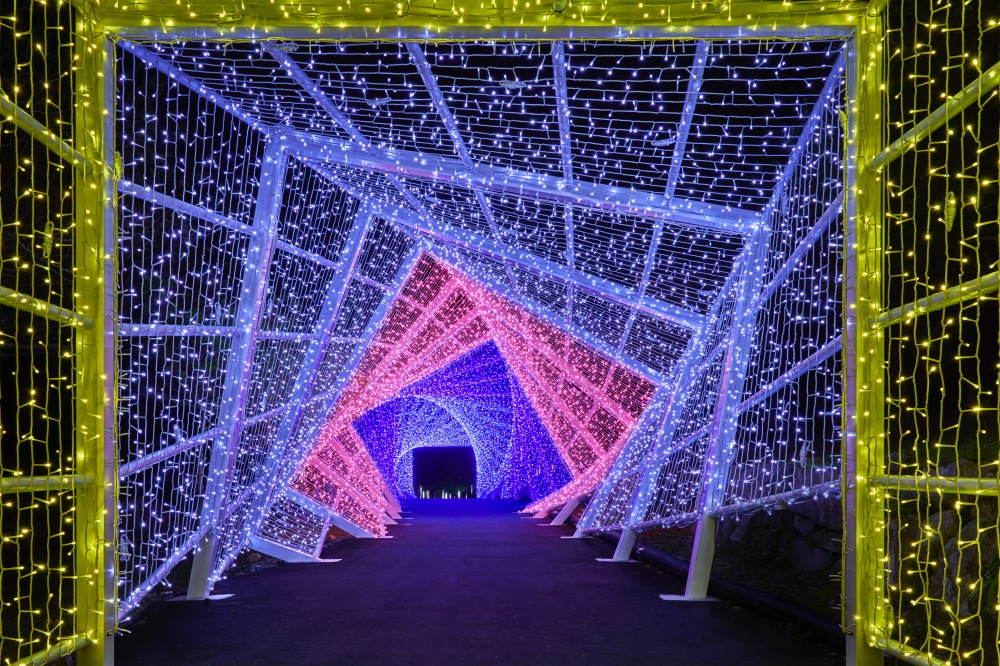 You can enjoy eight contents such as "Stardust forest", light performance using the latest technology, and the main exhibition "Synesthesia Hills" where you can experience being fused with light.
You will fall into the wondrous feeling by going through the "Spiral Tunnel" weaved by 7 different color lights.
On purpose, this illumination performance does not any story to tell. It is also planned to expand/renewal of the exhibition, so people can encounter a fresh and new moving experience every time they visit.
A sightseeing spot also for children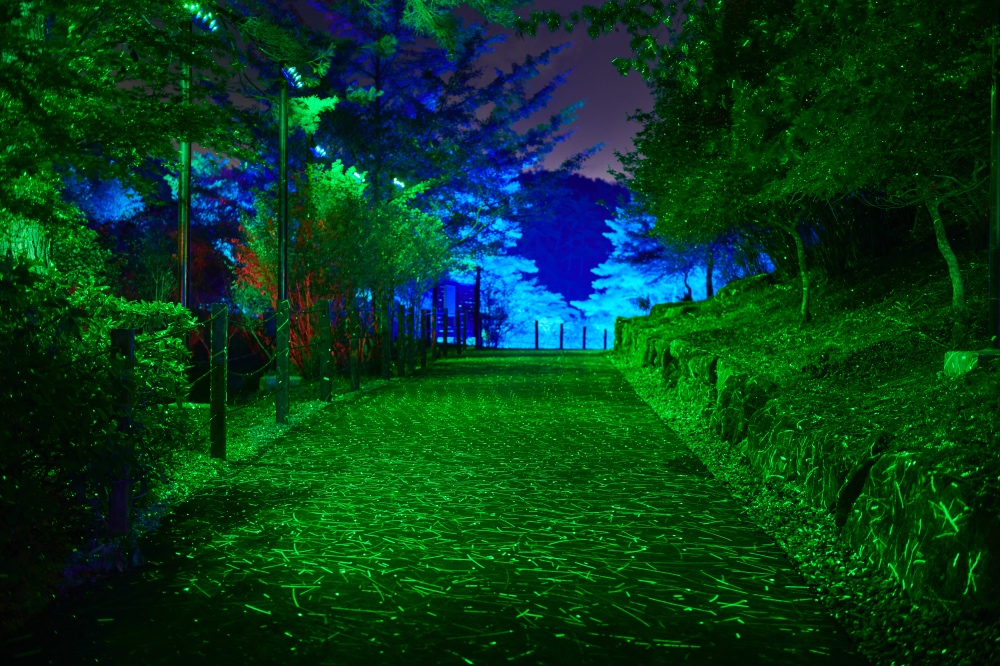 "It was an adult's illumination" "It was a kind of illumination performance that I've never seen"-People who actually experienced says.
On a foggy day, it will persuade you to the mysterious and illusional world.
Since each of the contents has a different atmosphere, the whole performance will never make you bored.
"Look, why are there so many fireflies? It's so beautiful and mysterious!"-For children with sensibility can enjoy it in their unique way.
The view only for that moment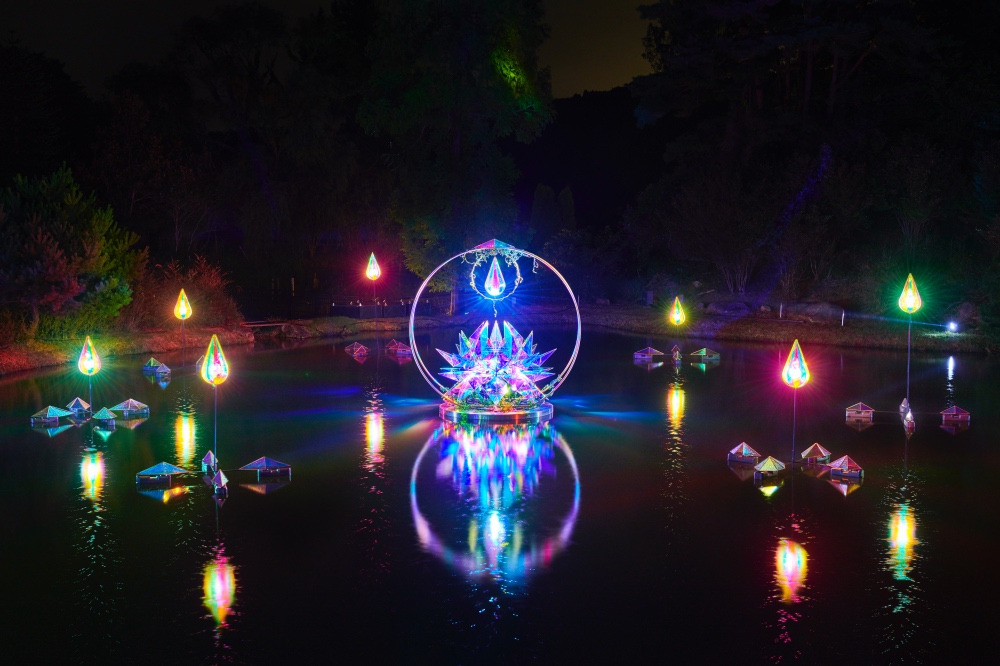 "Crystal Lake" is the bright lily flower floats on the silent lake surface. It will catch your eyes with beautiful vivid reflections on the lake.
This is the brand new nightspot opened on last 1st October in Nantan city "Synesthesia Hills".
The performance changes every day, weather, and season...Why don't we have a look at the view of once-in-a-lifetime?
| | |
| --- | --- |
| Name of the facility | Kyoto Illumination Synesthesia Hills |
| Address | Hirotani 1-14, Sonobecho Okawachi, Nantan, Kyoto |
| Tell | 0771−65−5001 |
| Nearest station | 30 minutes by Rurikei Onsen direct bus from JR Sanin main line "Sonobe station |
| URL | http://www.synesthesia-hills.jp |
| Business hours | Sunset~22:00(Last entrance21:30)※Depends on the season |
| Regular holiday | Closing scheduled partially in March/September due to the renewal |
| Admission fee | Adults(above middle school students)Weekdays 1500yen/Weekends&national holidays1800yen/ Event days (GW・Obon holidays・New years) 2000yen ※500yen coupon for Rurikei onsen will be provided. Child(4years old~elementary school children)Weekdays 750yen /Weekdays 900yen/Event days (GW・Obon holidays・New years) 1000yen ※Free for under 3years old children ※ Christmas(12/23、24、25)Adults 3,000yen・Children 1,500yen(Only advanced tickets) |