Begin your Kyoto trip from here- Togetsukyo bridge where you can enjoy the view throughout the year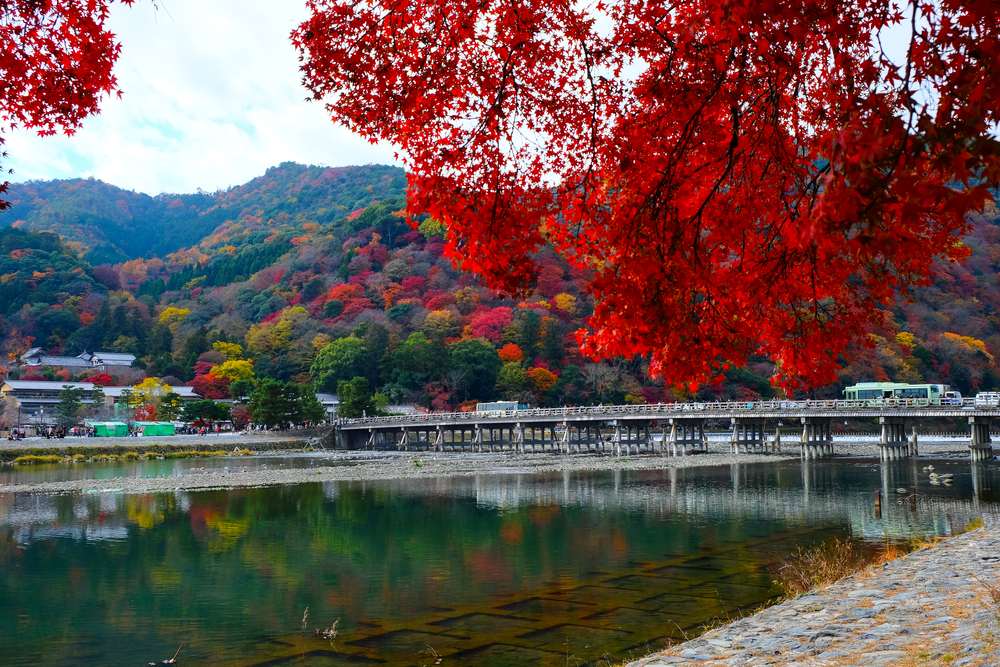 A part of the view- Togetsukyo bridge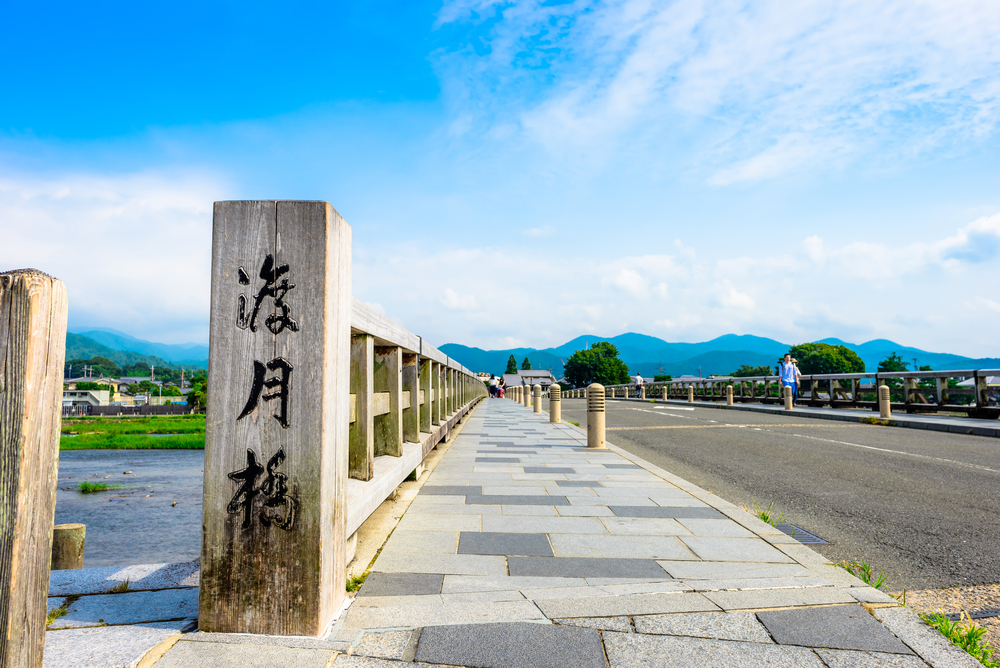 Arashiyama is known as a great view spot from more than 1000 years ago.
The Ooigawa river changes it's name to Katsuragawa from the point of this bridge.
The name "Togetsukyo" derives from the view of moon looked like it's crossing the bridge. Let's start your walk in Arashiyama from here.
Vivid Autumn Color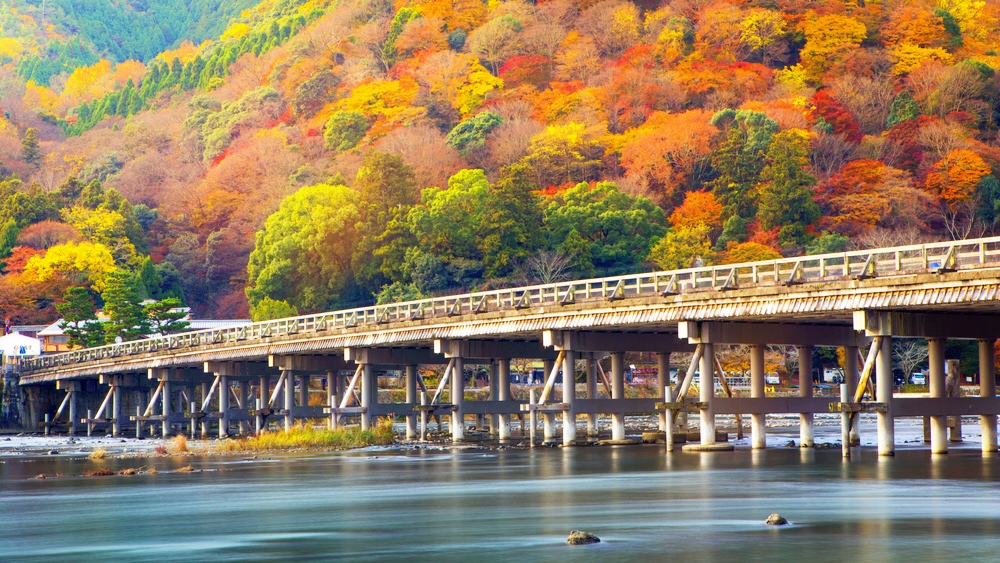 Arashiyama, the background of Togetsukyo bridge changes it's color into cherry pink in the spring, green in the summer, red maples in the autumn and white snow in the winter.
The autumn colored Arashiyama is the exceptionally beautiful.
Not only reds and yellow, but many colors with different nuance is used to dye Arashiyama and makes this place special from the other view spots.
The dynamic snow views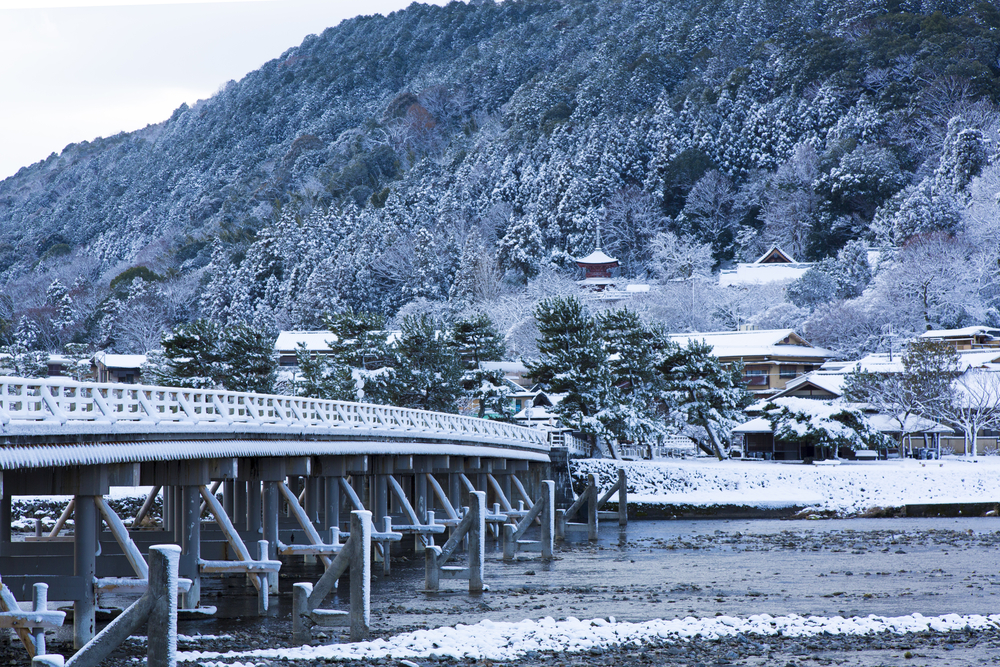 Monochrome landscape of Arashiyama covered in snow is also pleasant.
Each season has it's unique attractions and cheers you up every single time with the beauty of nature.

Light up during the limited period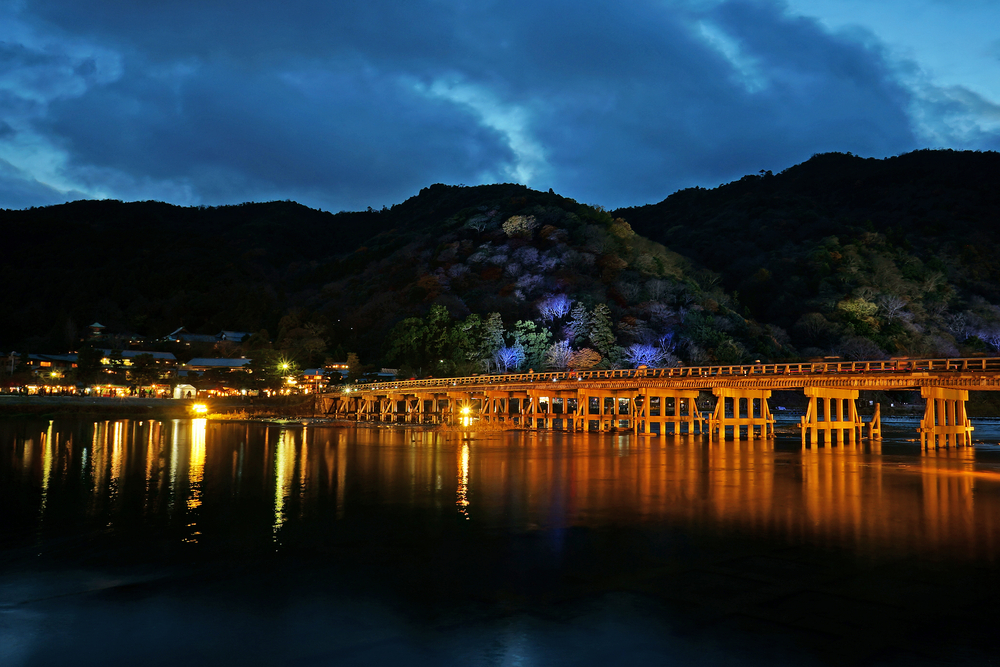 Many people visits this bridge during the light up period in spring and autumn every year.
Very attractive lighten up views are very magical and different from how they look in the day light.
The dreamlike scene of this bridge will make your memories in Kyoto even deeper.
Sightseeing in Arashiyama blushed cherry pink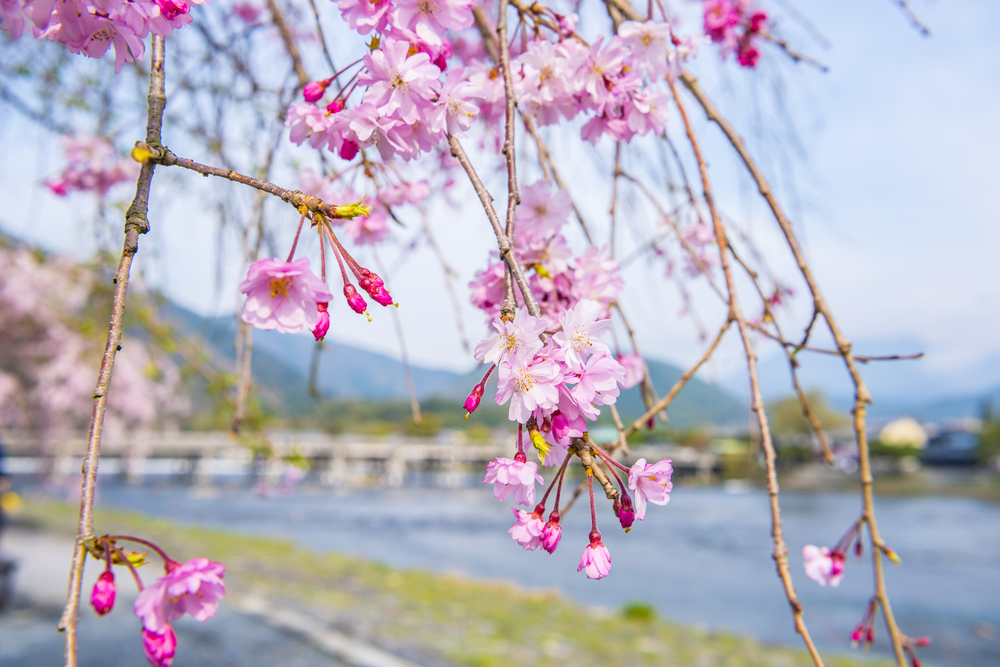 The surface of the mountains around Arashiyama will get blushed in pale cherry pink beautifully and the view becomes even more elegant.
With the shining river reflection of sunlight and the pure air, it decorates the beginning of spring season.
Despite the rapid change of era and people, just like the river flowing endlessly, the bridge and it's seasonal performance will be loved by everyone forever.
| | |
| --- | --- |
| Name of the facility | Togetsukyo Bridge |
| Address | 〒616-8385  Kyoto, Kyoto city, Ukyo-ku |
| Nearest station | 5 minutes walk from Keifuku railway Arashiyama line or Hankyu Arashiyama line "Arashiyama" station/ 13 minutes walk from JR San-in main line "Saga Arashiyama" station |
| Nearest bus stop | City bus stop "Arashiyama" or "Arashiyama Koen" |