Must-sees for all who visit Kyoto for the first time! Recommended walking spots in the area around Kawaramachi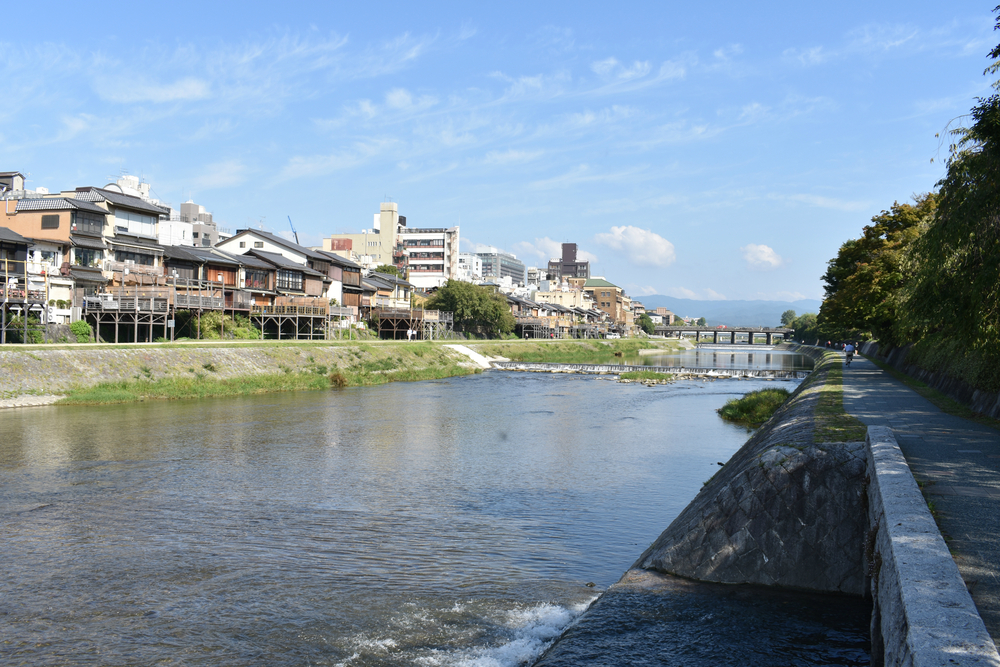 "Takase River"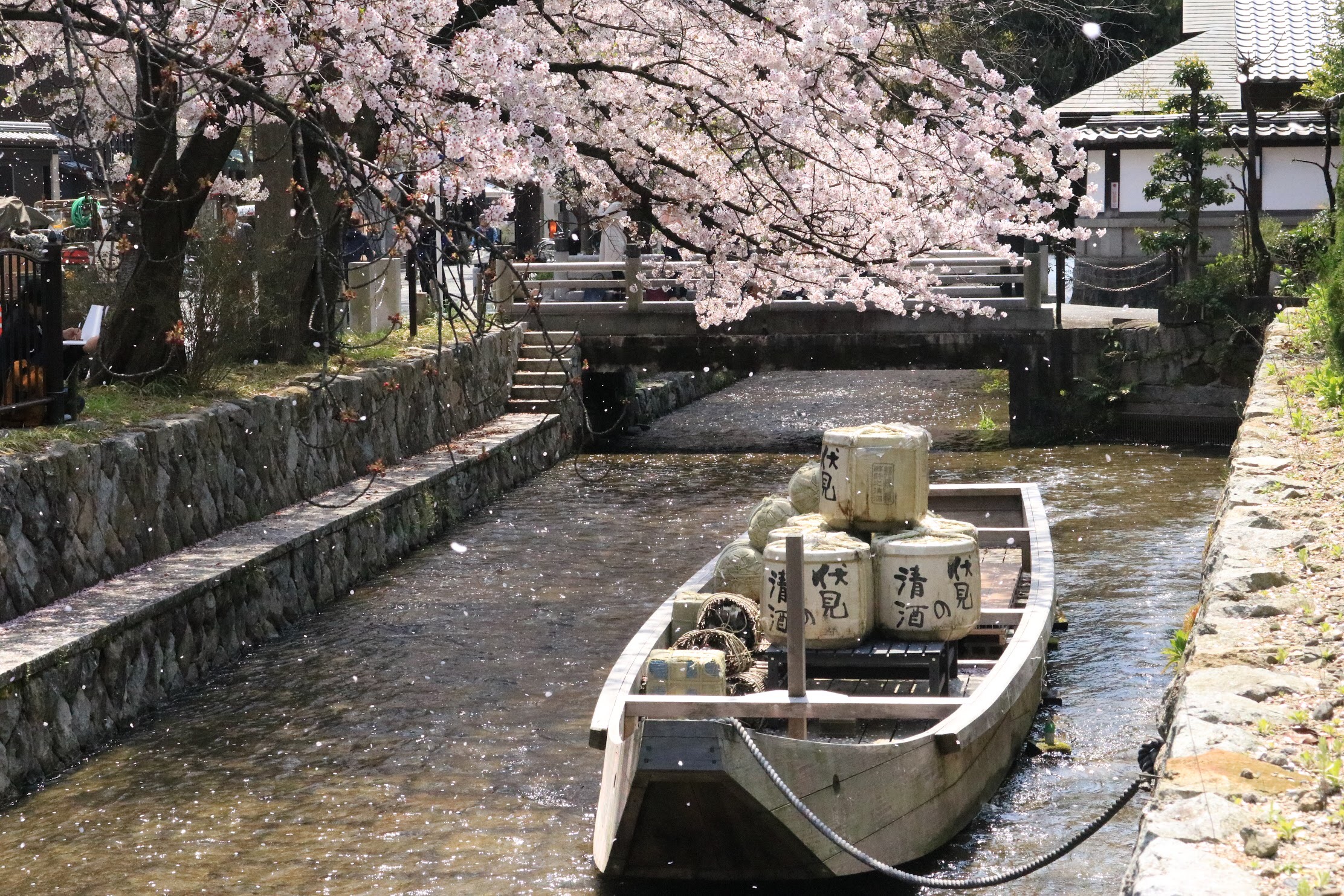 This is a canal which was formerly built to connect Kyo no Machi and Fushimi.
At the bay called Ichinofunairi you can see the appearance of restored flatboats coming alongside the piers.
It is also a famous place for cherry blossoms and crowded with many people in spring.
"Nishiki Market"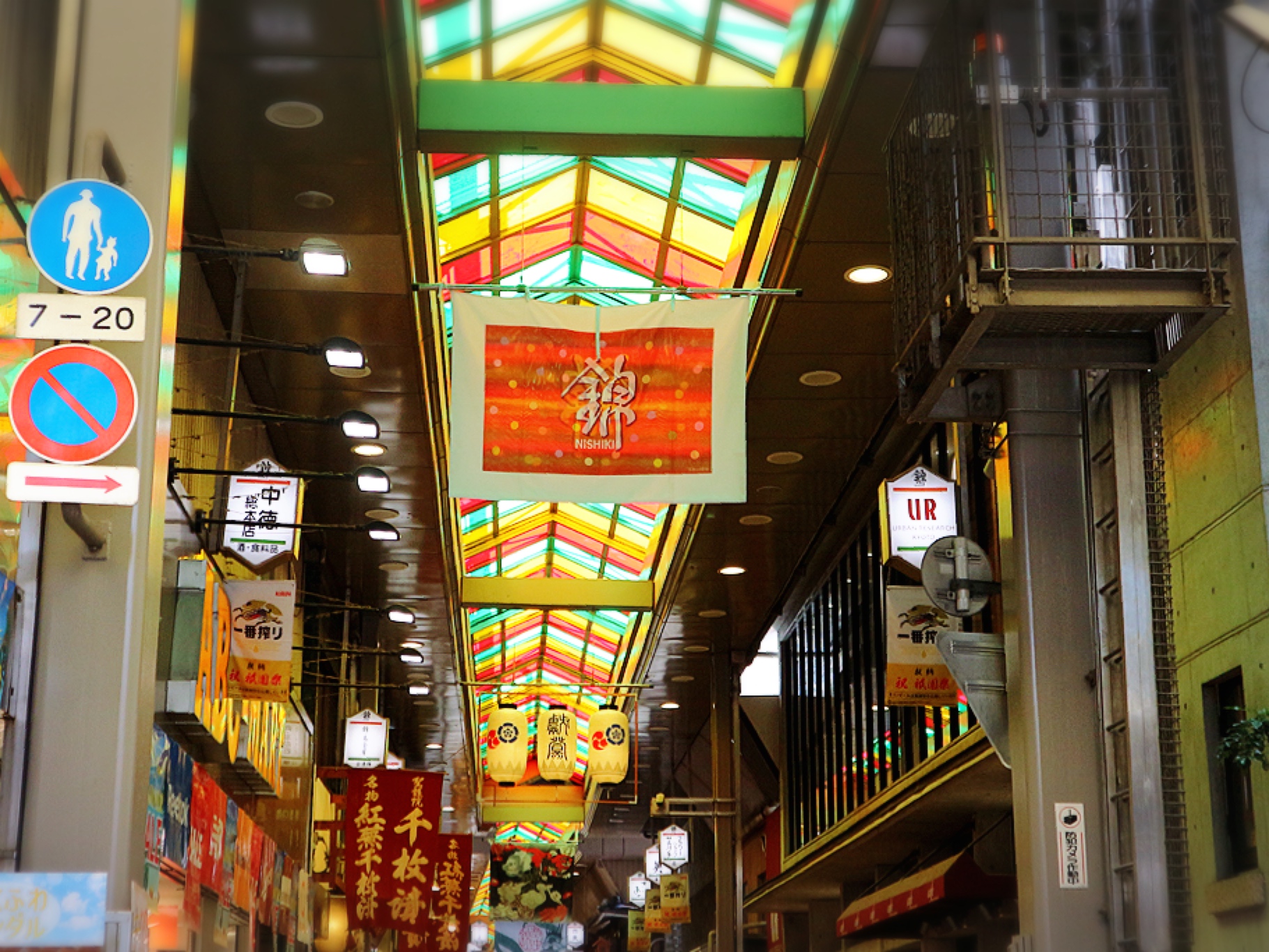 Nishiki Market called the "Kitchen of Kyoto" is a lively market crowded with locals and tourists from Japan and abroad throughout the year.
Stores including specialty stores working with ingredients of the season and well-established stores supporting the unique food culture of Kyoto are lining up in a row.
If you are looking for delicious food you have to eat while walking at Nishi Market!
"Ponto-cho"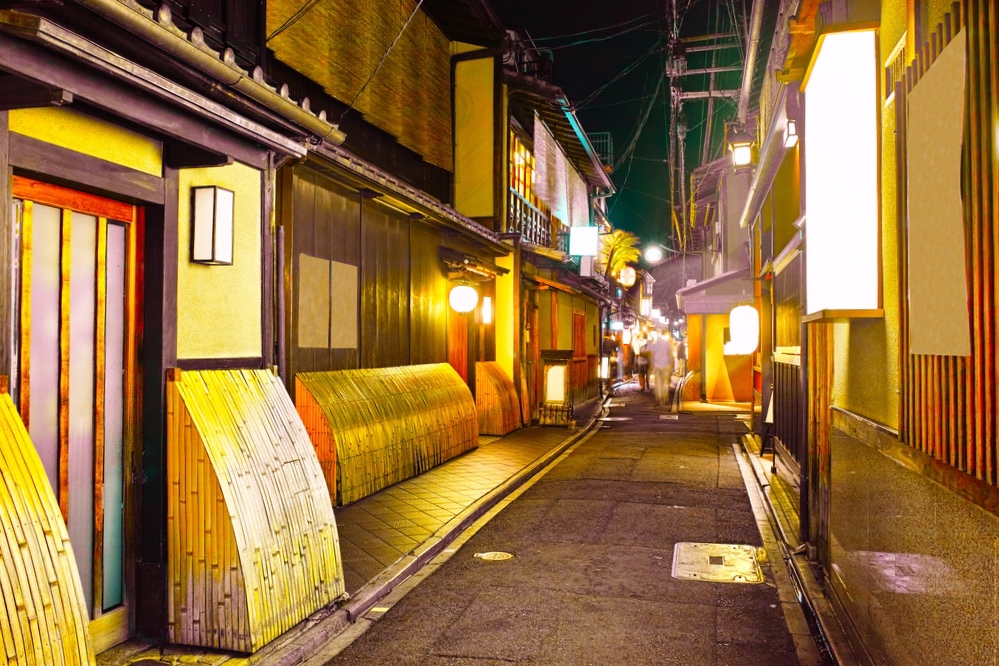 Ponto-cho is located in the 500m north to south area from the Kaburenjo Theater to Shijo Street.
It formerly flourished as a red-light district and frequented by Maikos and Geishas and at this street where tea houses and Japanese traditional restaurants line up the traditional scenery still remains today and it is visited by many people.
During the bright daytime the atmosphere is different from the night when the street is lit by paper lanterns and a walk through Ponto-cho during the daytime is fun as you can feel unique emotions.
"Kamo River"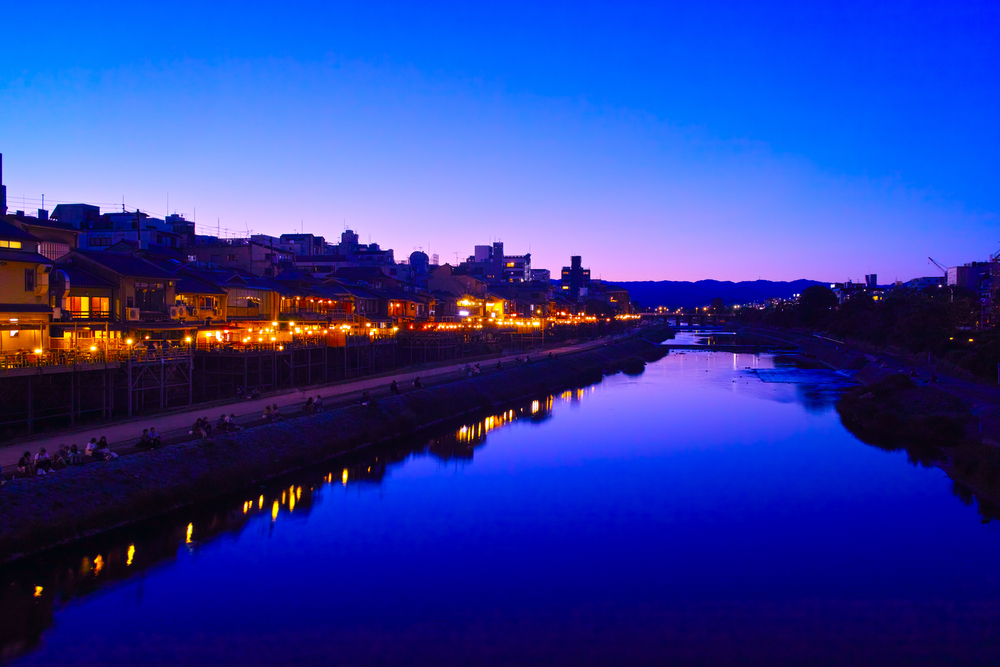 The scenery of Kamo River where the activity of the tourist attraction coexists with the calmness typical of Kyoto.
Every year from May to September during the warm season there are seats installed on the river surface and the raised platform on the bank of the river for enjoying the summer cool with the wind and small stream ​is famous for being a tradition of Kyoto's summer.
How about blending into Kyoto's scenery at the riverbed of Kamo River which is also known for couples and friends sitting side by side?
"Yanagikoji"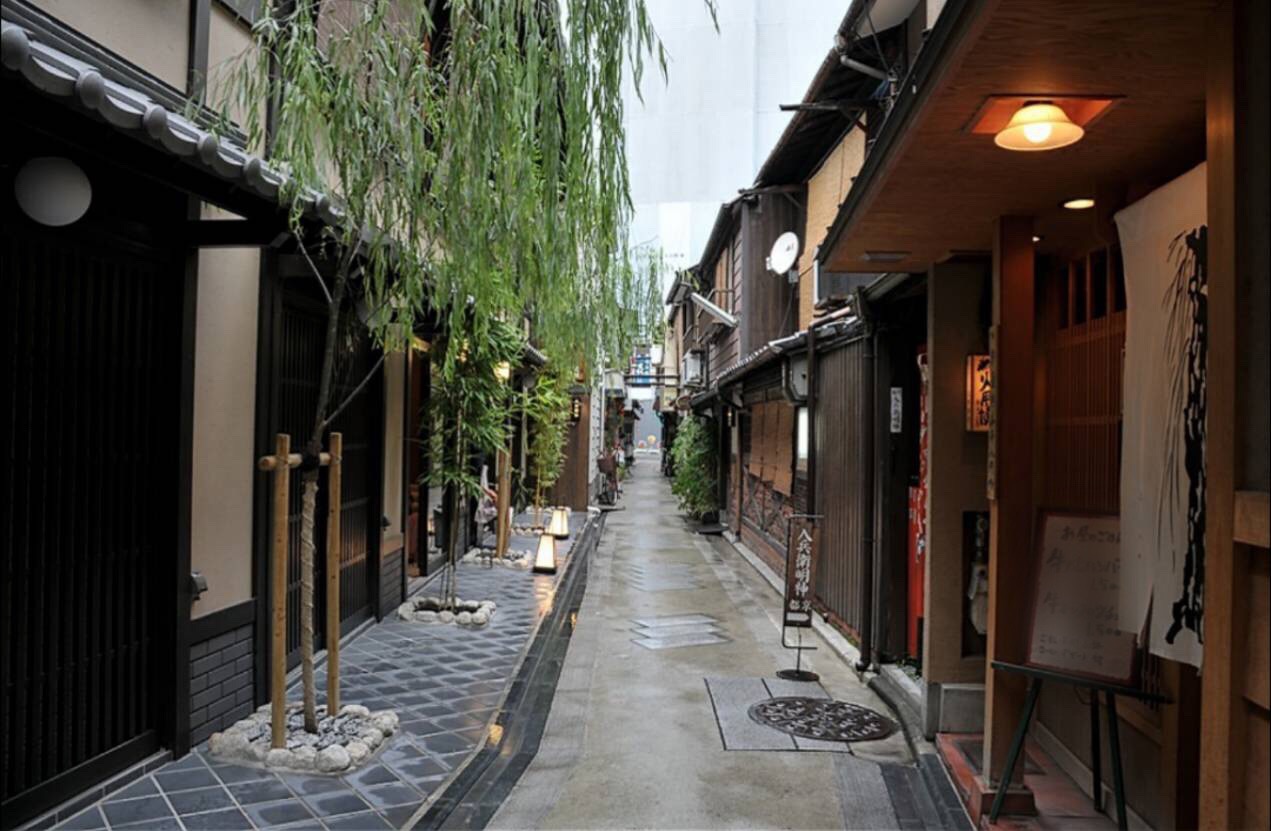 Try exploring the road at the particularly crowded north-west side of Kawaramachi Shijo crossing!
In Kyoto there are numerous alleys called "Roji" or "Suji" which are so small that cars cannot pass and this scenery of the elegant townscape has been protected until today.
After walking around the charming alleys with willows and stone paving you will surely want to know more about Kyoto.