Ryoanji Temple: drawing attention with the hidden tricks set in its stone garden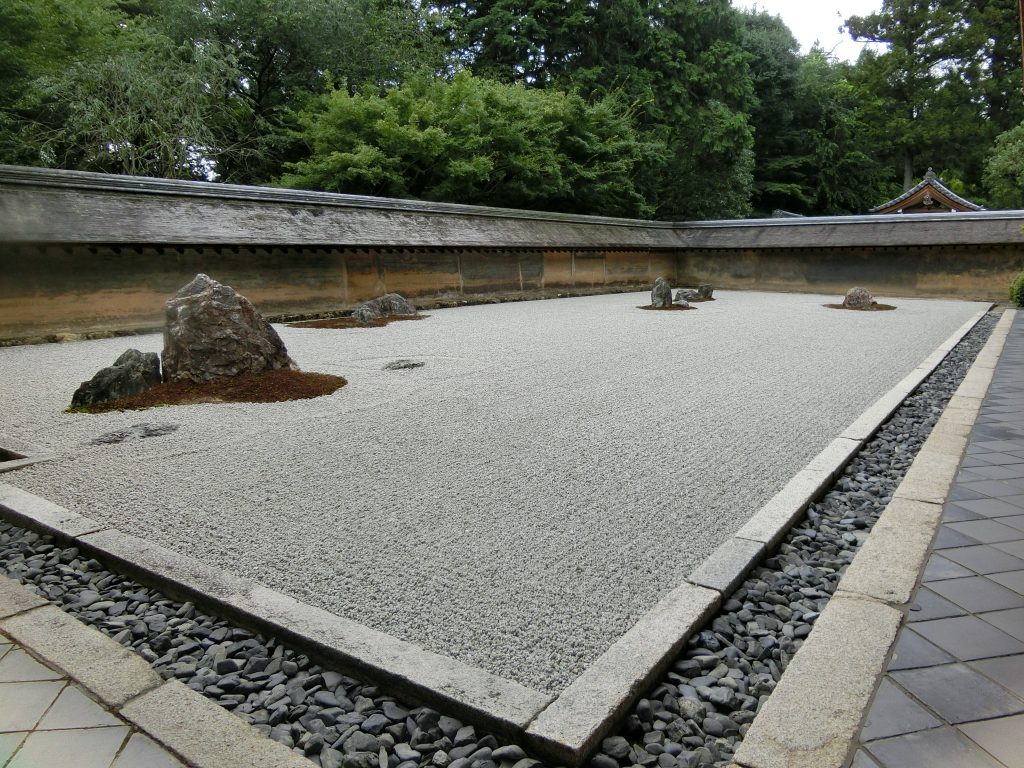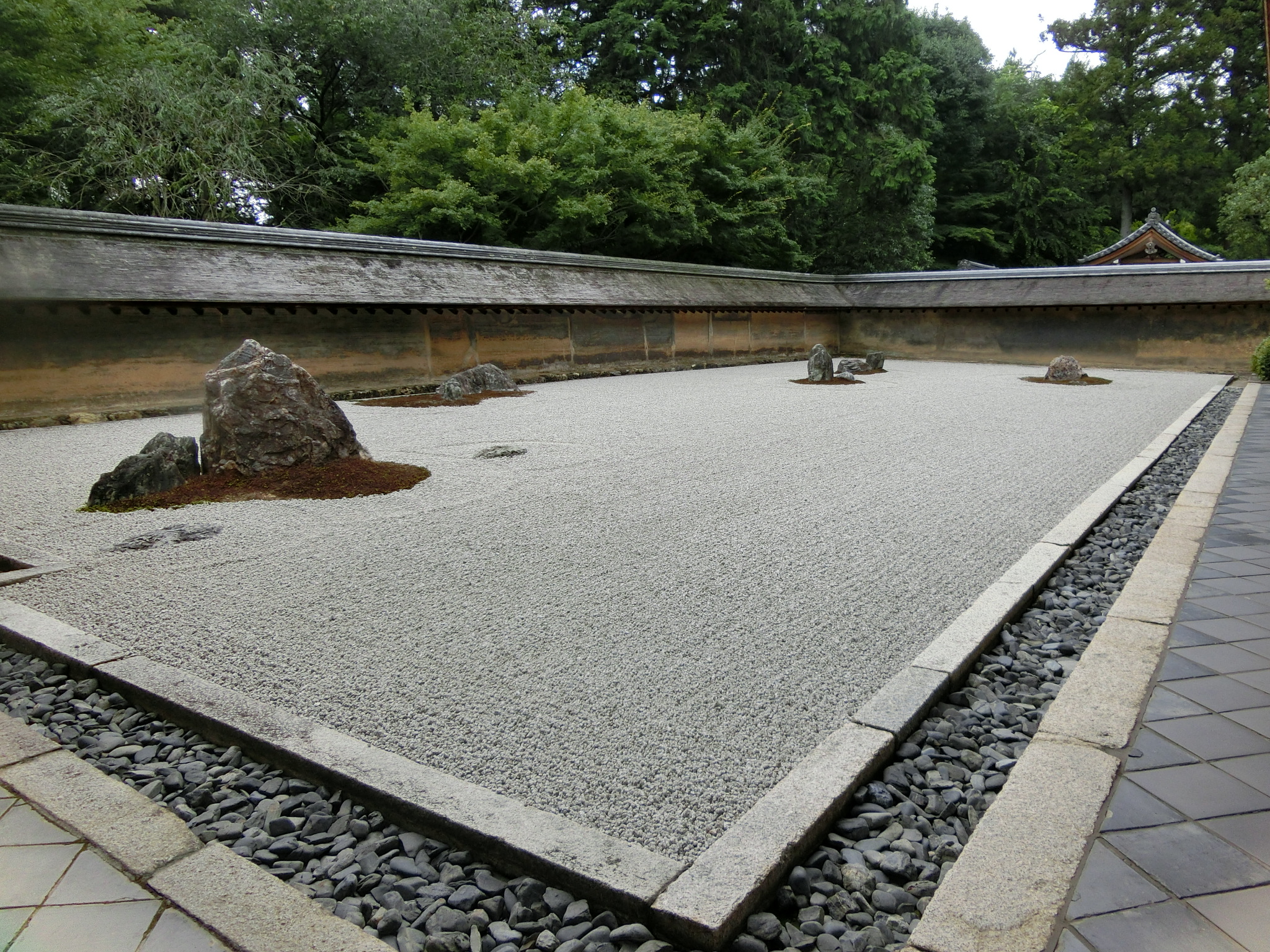 A temple which incorporates a diverse worldview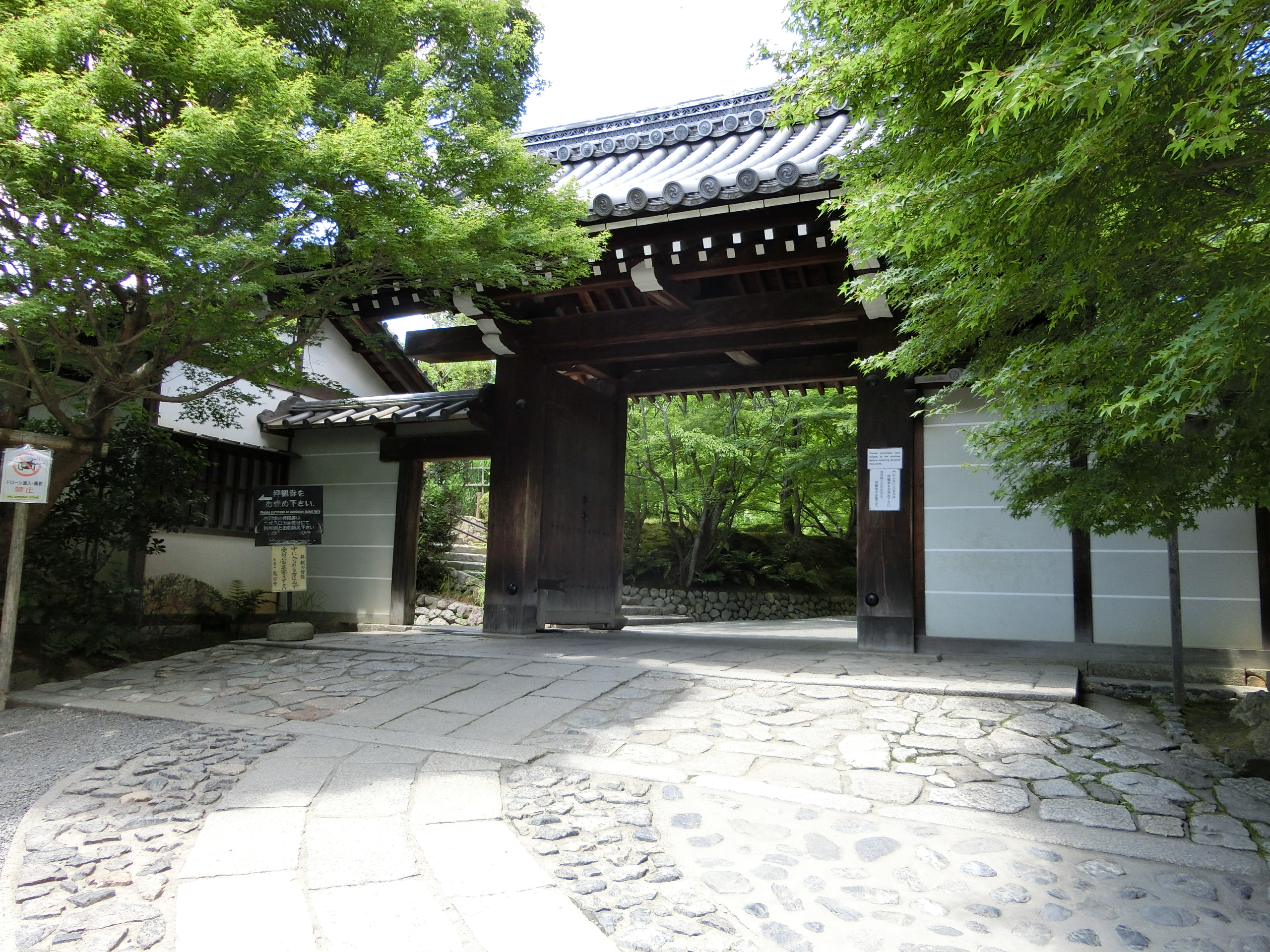 At Ryoanji Temple, you will find a fascinating mirror pond called ''Kyoyochi Pond'', which reflects the seasonal scenery of the surroundings, and a rock garden whose appearance changes depending on the person viewing it.

How you experience the scenery will surely be different each time you visit, so this is a temple you can enjoy visiting any number of times.

Here we introduce the charm of Ryoanji Temple, a designated World Cultural Heritage site which is well-known all over the world.
Kyoyochi 'Mirror' Pond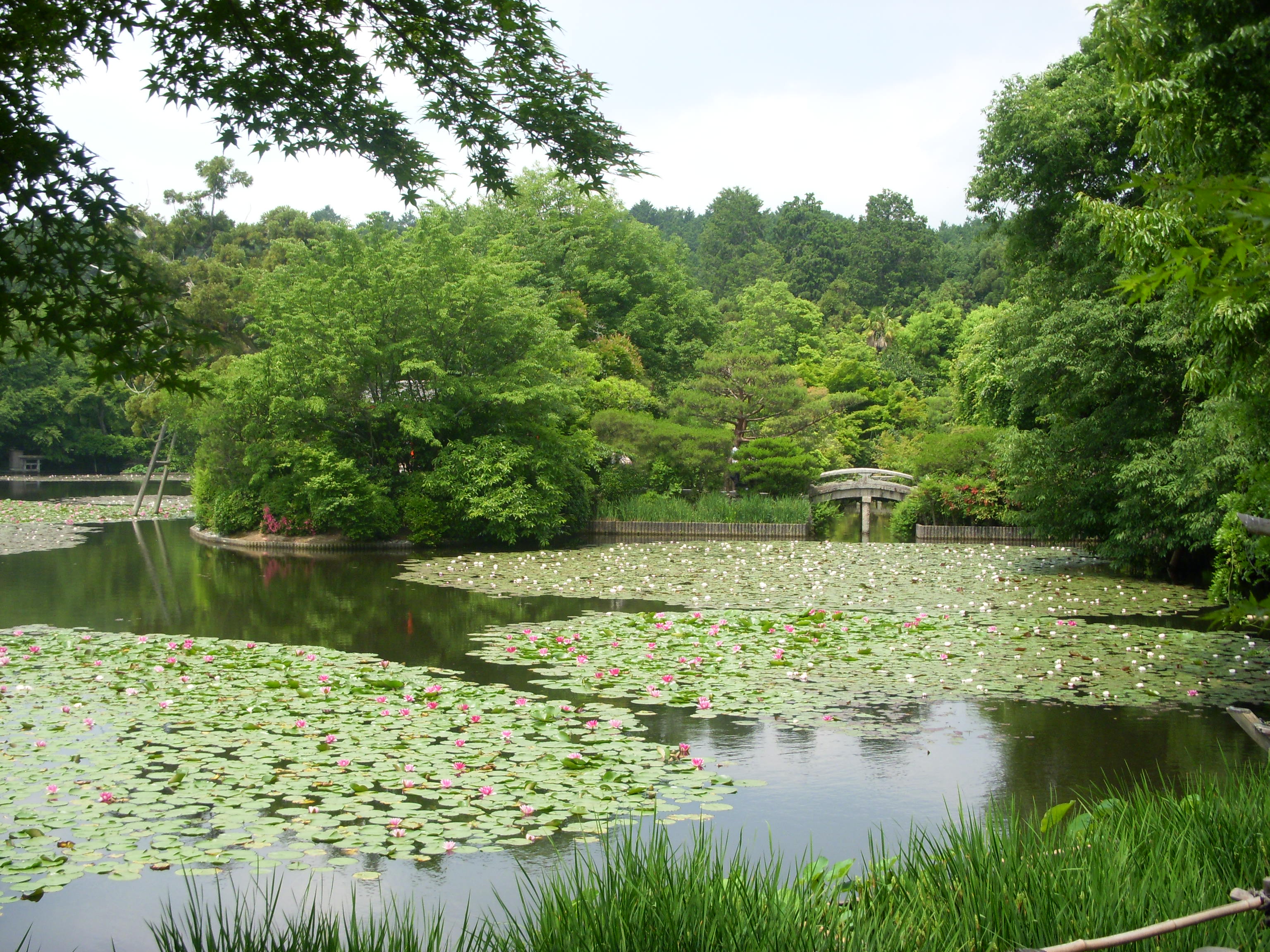 The main element decorating the temple precinct is the Kyoyochi Pond, which is said to have been enjoyed by aristocrats in the Heian period as a place for boat excursions and playing music.
The beautiful scenery of each season is reflected on the surface of the pond: cherry blossoms in full bloom in spring, colorful water lilies which blossom on the water surface in summer, colorful leaves tinted red in autumn, and snowy scenery in winter.

As you take a walk around the pond, you can admire the atmospheric scenery weaved on the surface of the water by the nature around you.
The mystery of the rock garden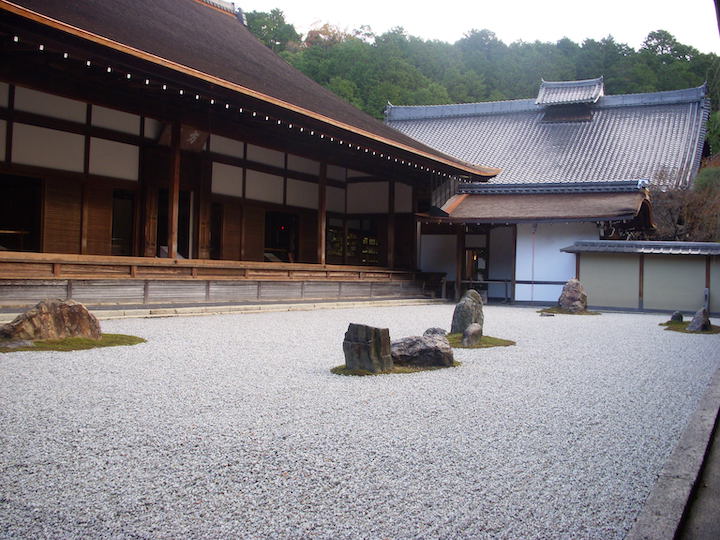 The dry garden called "Kare-san-sui" is covered with white sand and a total of 15 stones, both large and small. These stones are arranged in a way that means you cannot see all 15 stones from any one angle.

It is assumed that the garden was created during the Muromachi period, however the designer remains still unknown today.

In addition, because the intention behind the particular stone arrangement is not known, please enjoy the garden with your own interpretation of its meaning.
The secret structure of the stone garden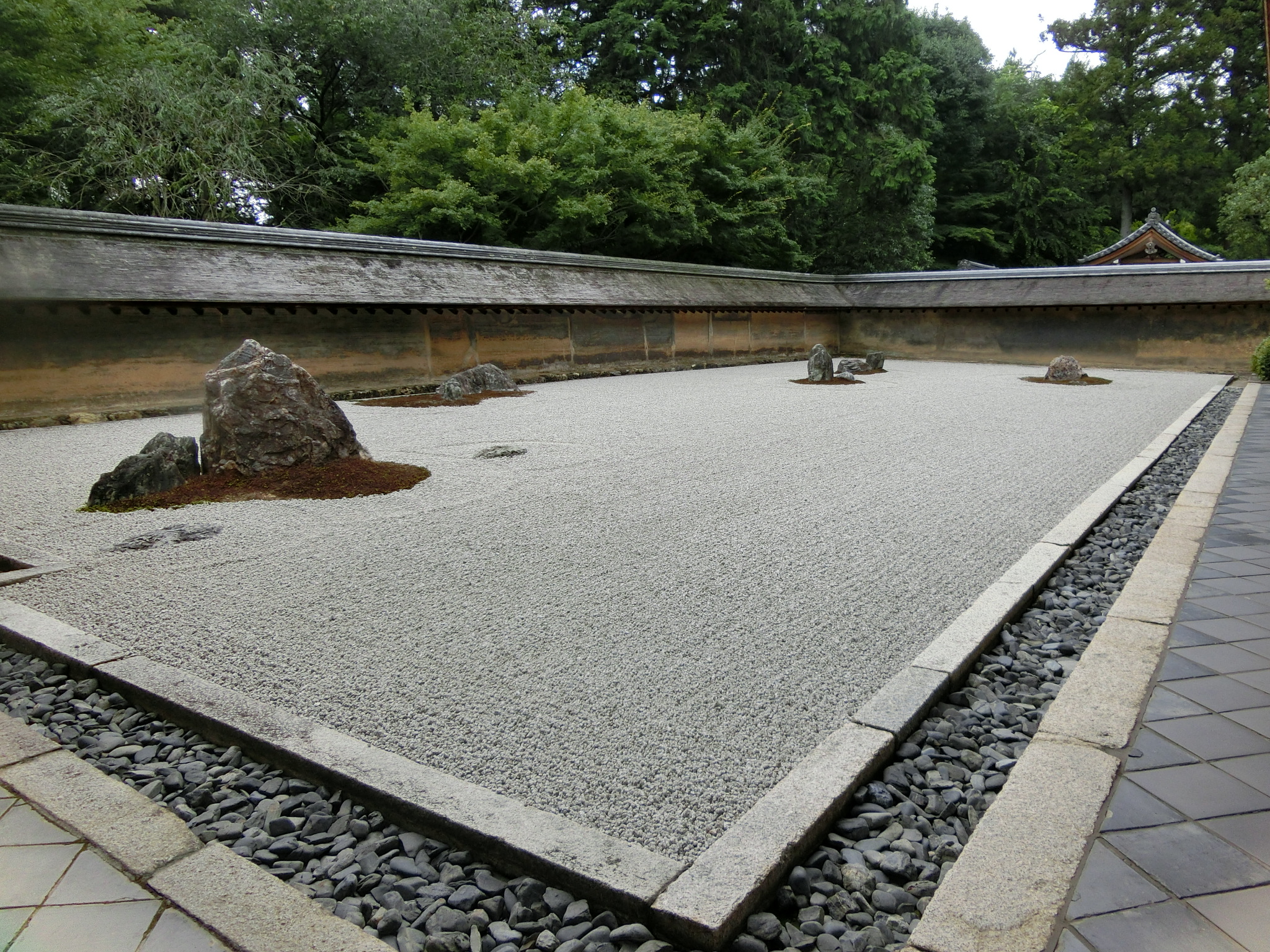 At first glance, the stone garden wall appears to be horizontal. However, it is designed using a perspective method that, by creating a slight discrepancy in its height, allows the viewer to visually perceive the depth of the garden.

The wall, which stands at a height of up to 180cm, is made from a mixture of soil and rapeseed oil. The material of the wall not only reinforces its structure but also prevents sunlight from being reflected on the white sand, keeping the rock garden protected for many years.
Looking inside oneself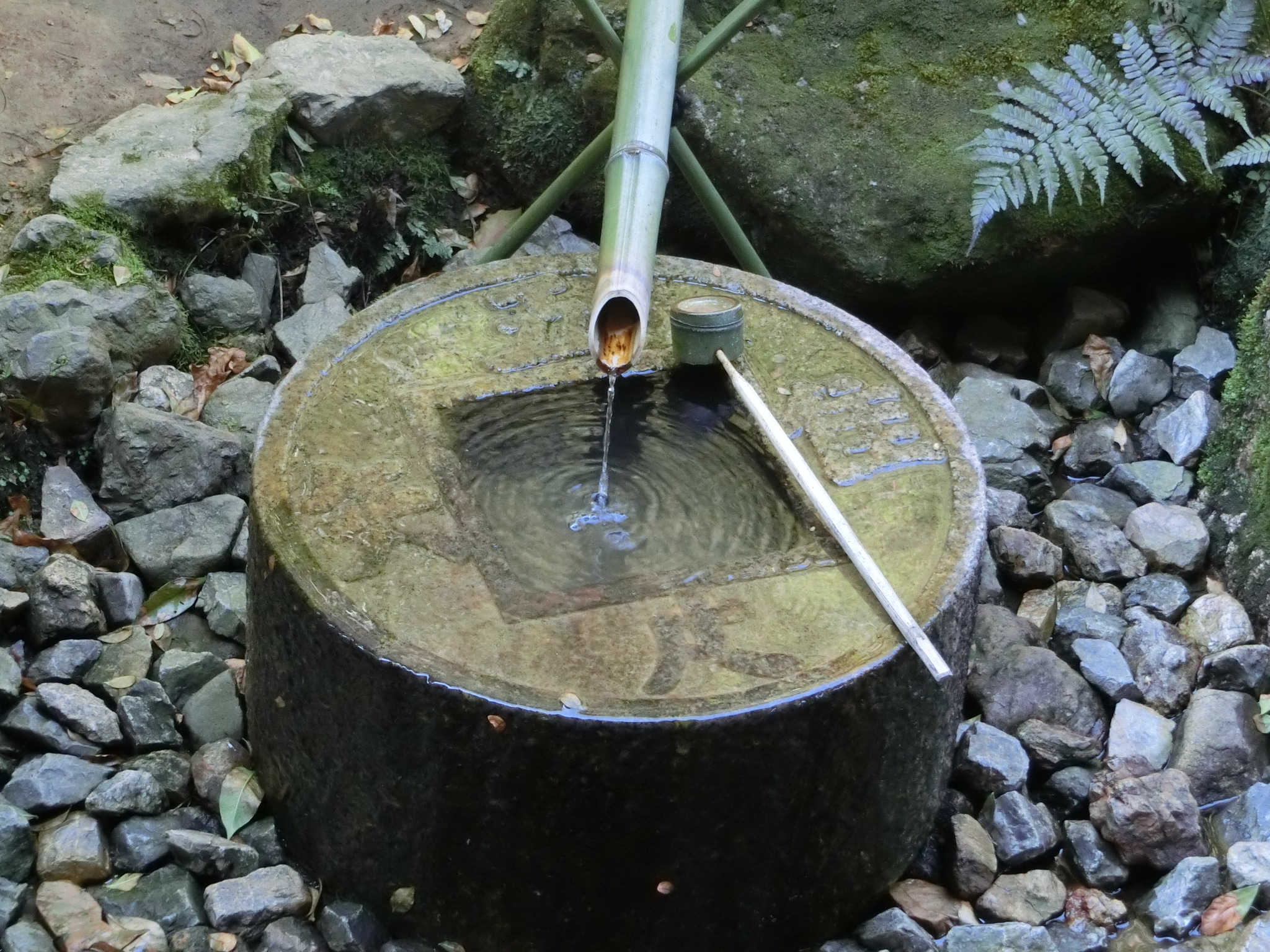 Your eyes will be captured by the a sight of a Tsukubai, a stone washbasin shaped like an old Japanese coin.

This coin-shaped stone basin conveys one of the Buddha's famous teachings with the characters engraved on it. The square opening in the center is like a Chinese character for mouth '口', which forms a part of each of the surrounding four characters. Read clockwise, the characters mean "I simply know what is enough".
| | |
| --- | --- |
| Name of the facility | Ryoanji Temple |
| Address | 13 Ryōanji, Goryōnoshita-cho, Ukyo-ku, Kyoto 616-8001 |
| Tell | 075-463-2216 |
| Nearest station | 7 minutes' walk from Ryoanji Station on the Keifuku Randen Tram Line |
| URL | http://www.ryoanji.jp/smph/eng/ |
| Nearest bus stop | 7 minutes' walk from Ritsumeikan Daigaku Mae Bus Stop, or right near Ryoanji Mae Bus Stop on the Kyoto City Bus. |
| Business hours | March to November: 8:00-17:00; December to February: 8:30-16:30 |
| Regular holiday | Open everyday |
| Admission fee | Adults/High School Students: 500 yen, Middle/Elementary School Students: 300 yen |