Shimmering water curtains! Moving view of the water spray festival at "Miyama Kayabuki no Sato"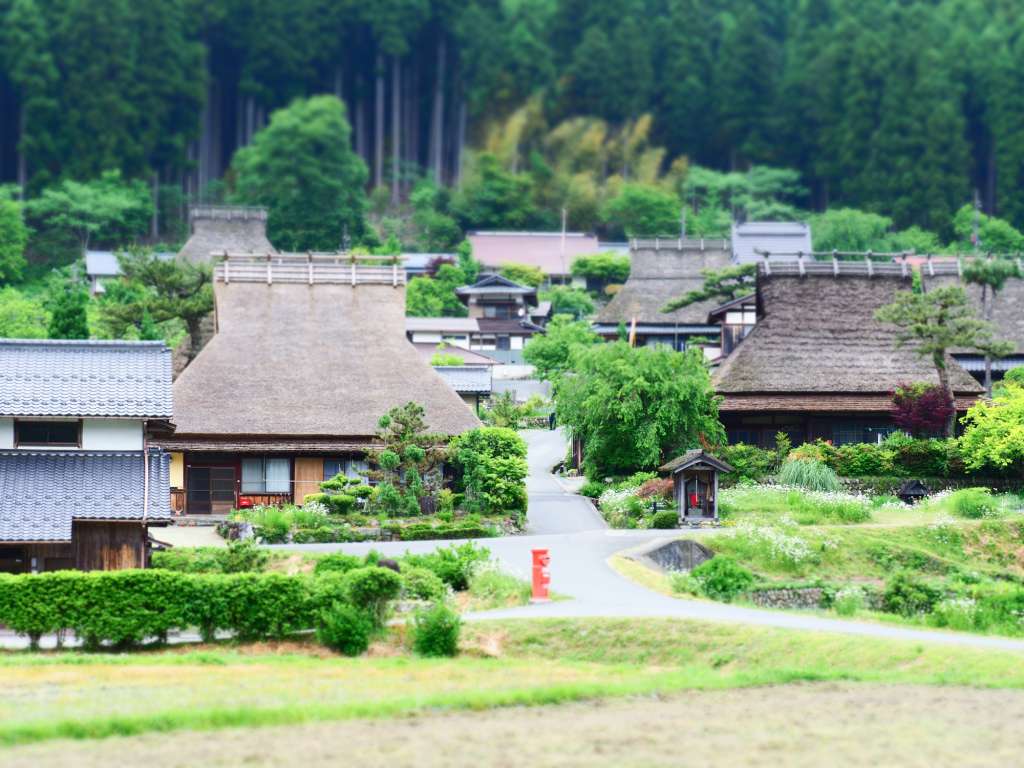 Only twice a year, a precious landscape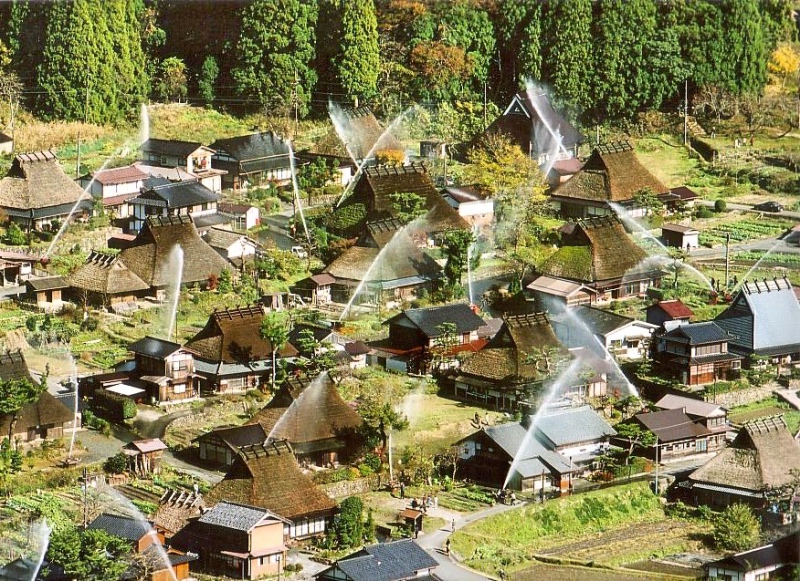 Twice a year in spring and winter, water hose system is tested and releases the water all at the same time in the North of Kayabuki village located in Miyama town, Nantan city.
For the spectacular view of the water arches and Japanese traditional thatched roof residences which are designated as important preservation district of historic buildings, this quiet village is visited by many tourists.

Nostalgic thatched roof residences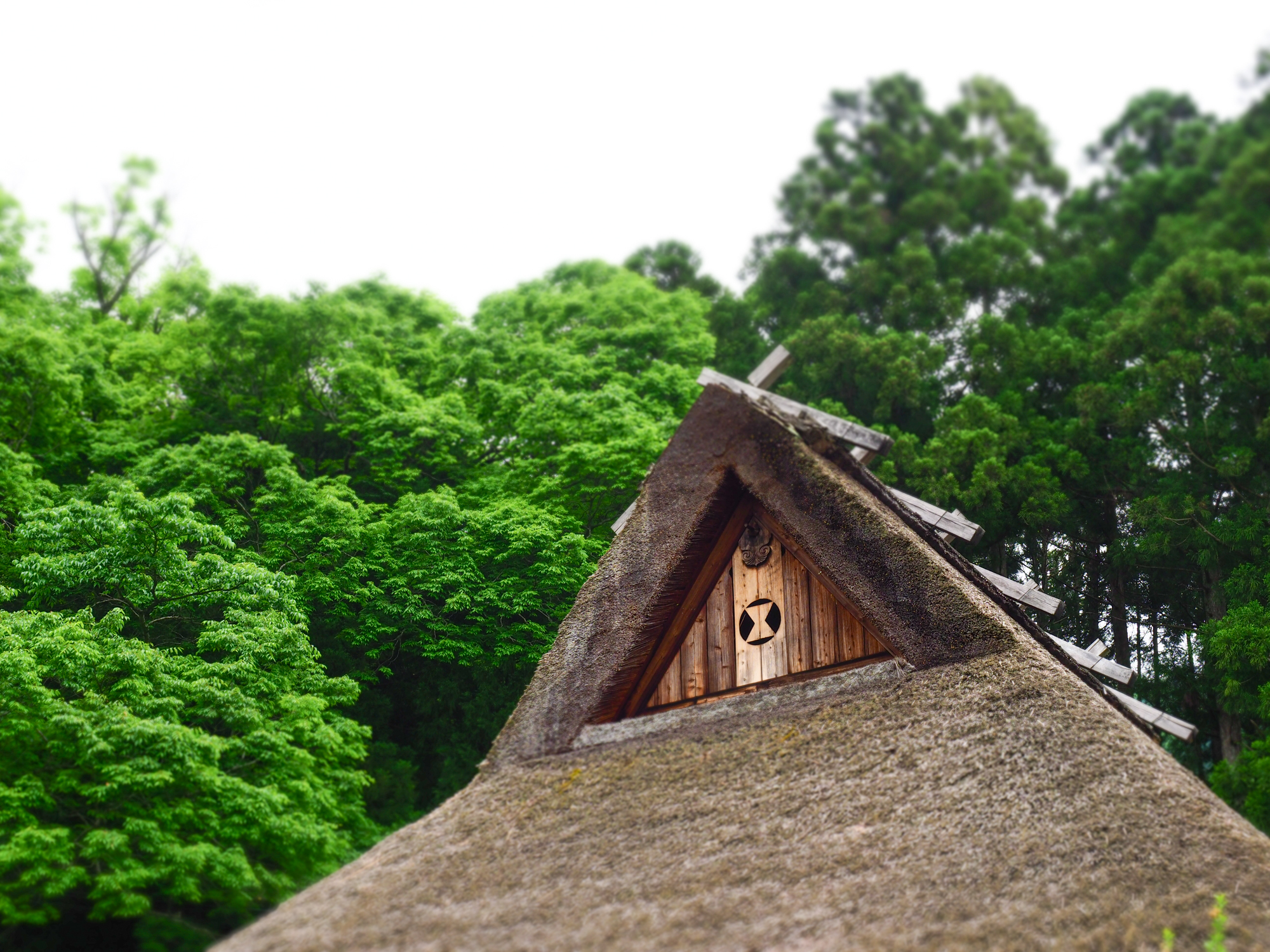 Miyama town preserves a number of thatched roof residences and known as "thatched village (Kayabuki no sato).
The northern side of the village has 39 thatched roof houses out of 50. In 1993 December, it has got designated as an important preservation district of historic buildings.
Walk along the original scenery of Japan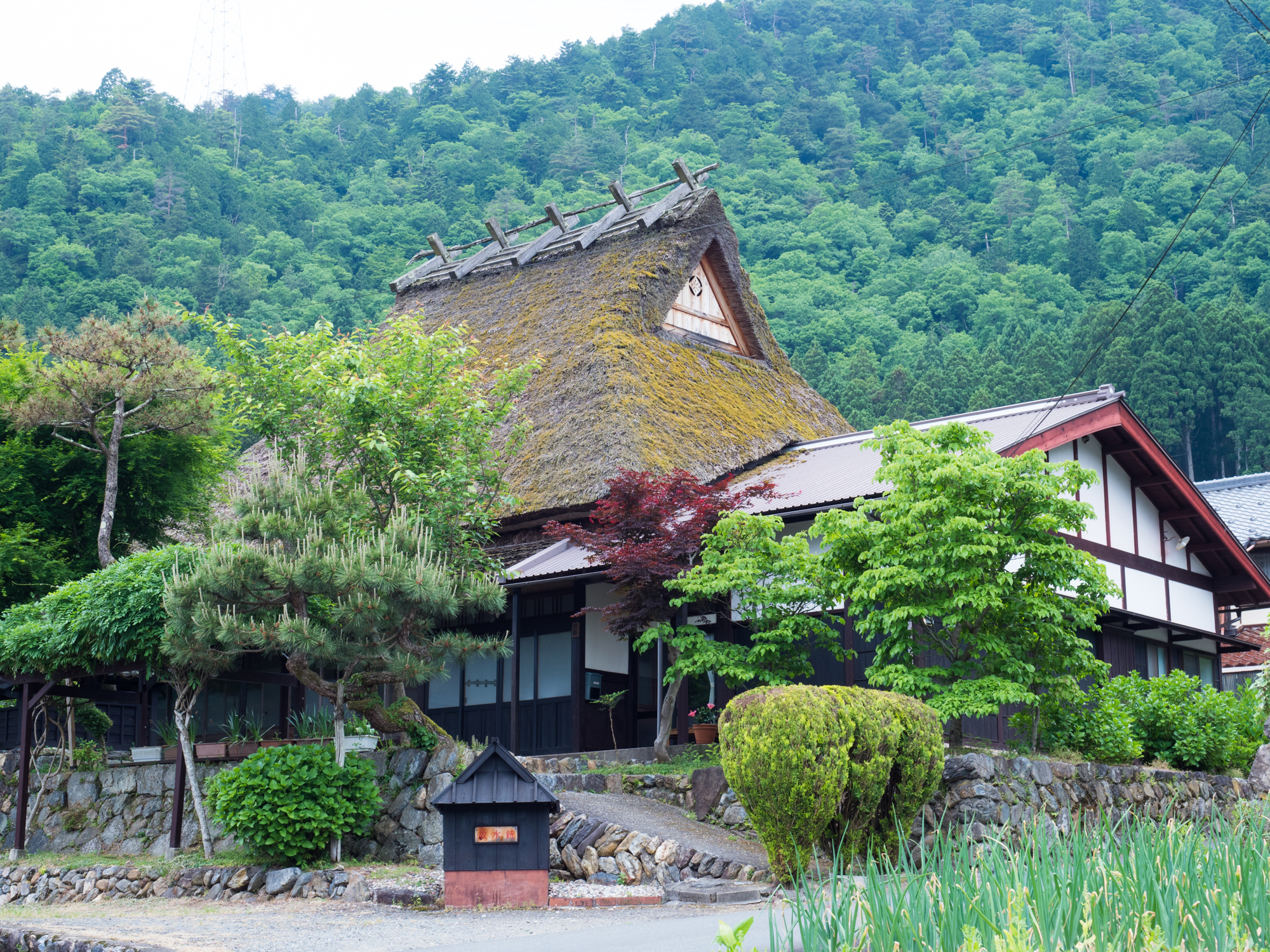 Many people visit this place to see the Japanese nostalgic scenery as if it is inside Japanese fairytales.
In this beautiful village surrounded by nature, the members of "storyteller club" is waiting for you to tell you about the thatched roofs, and even a walk called "Miyama storytelling walk", an event to walk along Sabakaido road with the storytellers of the village is held.
If you are only visiting here for the water hose event, this is a great chance to feel the Japanese original scenery.
Impressive view of water spray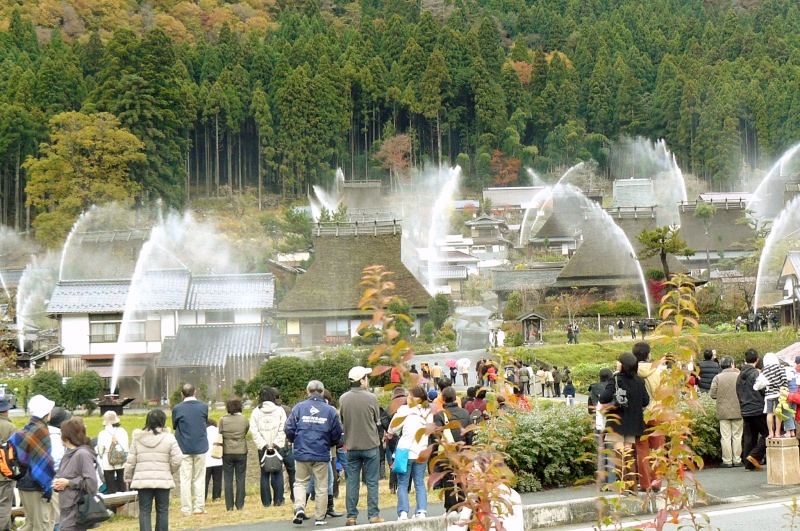 The water spraying lasts for approximately 7 minutes. The spray starts from 62 hoses in the village, all at the same time.
With the background of green and red maples in the mountains, the spray creates the shimmering curtains to this village.
For this several minutes, many tourists from inside and outside Japan visits this Miyama on this spraying day.
The beautiful scenery was born from the lesson from the tragedies in the past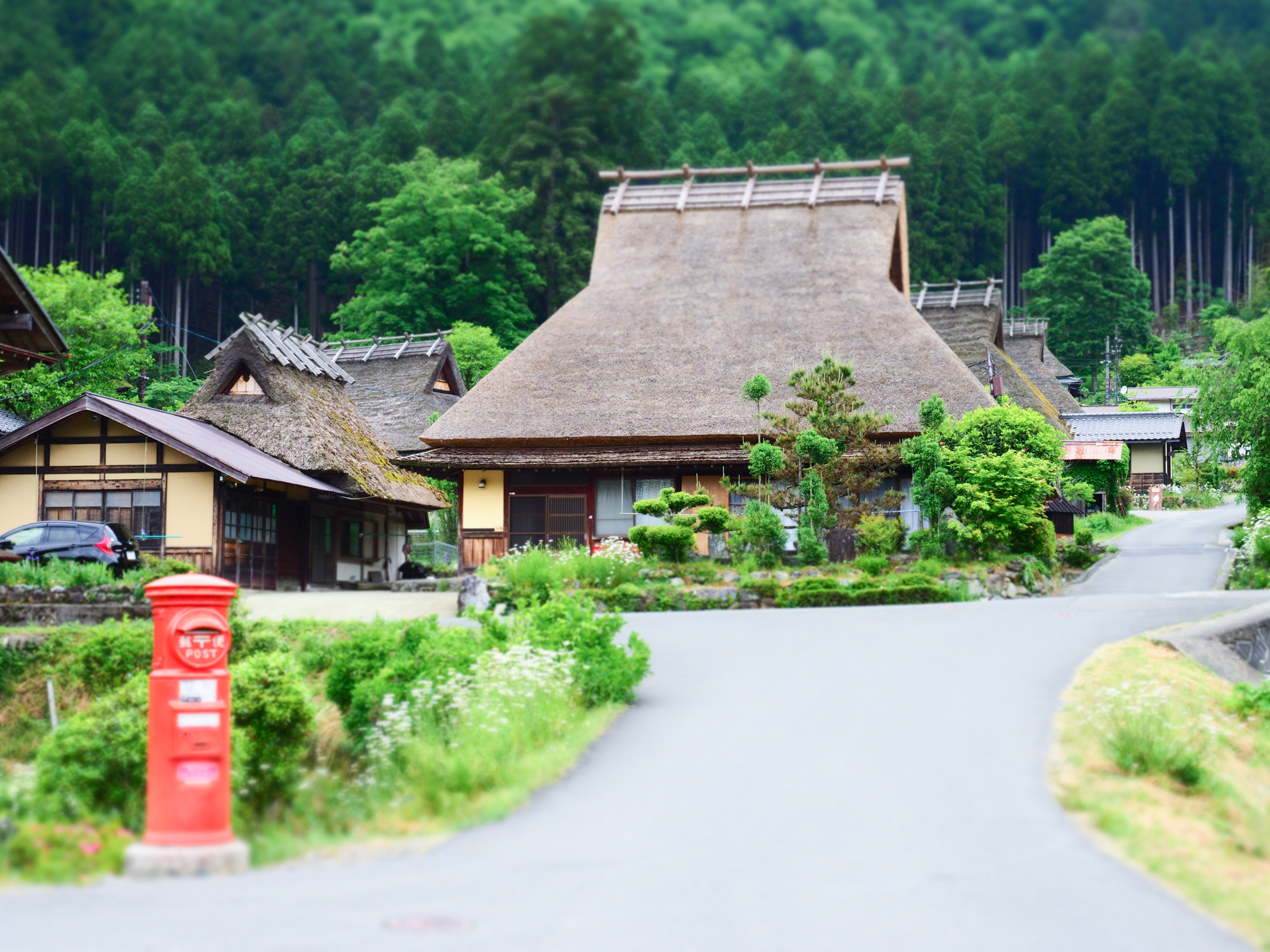 Although it is enjoyed as an event nowadays, the actual purpose is emergency training.
This whole spray testing of 62 hoses is taking place together with fire emergency seminar not to repeat the tragic accident in 2000 when Miyama cultural museum was burned down due to the suspicious fire.
Of course, the fire accident is not only related to the residents, but also for everybody.
We have to keep our attention to avoid any accidents, and the local people in this Miyama village teaches us lessons from their attitudes and efforts to saving cultural properties to the next generation.

■■INFORMATION■■
Kayabuki no Sato Water Spraying Event
Time Every year 20th May/1st December 13:30~
Place Kayabki no sato (Kyoto, Nantan city Miyama town North)
Contacts 0771-75-1906 (Miyama Town Tourism Association)