Enjoy the rich taste of the aging beef at "Steak House Pound Kyoto Station Store"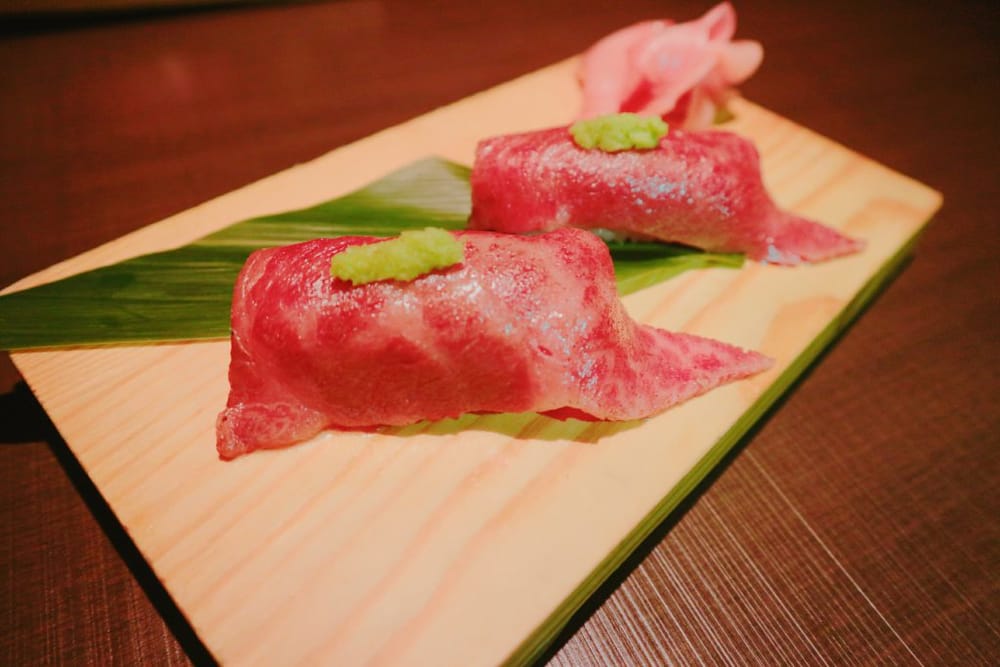 Premium Aged Loin Beef
The slightly sweet taste of the rich fat leaves a pleasant aftertaste. Enjoy the delicious meat with simple salt and pepper, or with minced radish and sour soy sauce.
Premium Aged Kobe Kalbi Beef
The beautifully laid-out fat is so soft, it melts in your mouth. The fat is not oily or greasy, and the deep taste spreads in your mouth.
Beef Tongue Steak
The beef tongue steak is very thick, so it will be grilled slowly. Every bite unleashes rich smell and the juicy flavor of the delicious meat. Enjoy the eye-widening taste of the meat.
Broiled Aged Meat Sushi
This delicious dish broils the meat, revealing another aspect of the meat. As the meat melts in one's mouth, the meat's rich taste and the sweet smell fulfill the customer at once.
Private time at the box seats
The stylish box seats allow the customers to enjoy their time without caring about their surroundings. The chic and calm atmosphere of the store is perfect for anniversaries or special dinners. Please enjoy a pleasant time eating the gorgeous meat. There is a hall on the second floor with the capacity of 50 people, so group reservation is also available. Please contact the restaurant for further information.
| | |
| --- | --- |
| Address | 〒600-8217 185-1 Higashisakai-cho, Karasuma Nishiiru Shichijo Dori, Shimogyo-ku, Kyoyo |
| Tell | 075-708-8929 |
| Nearest station | JR Kyoto Station |
| URL | http://www.ts-corp.co.jp/ |
| Business hours | 11:30-14:30 17:00-0:00 |