"MISO POTA KYOTO Kyoto Head Store"-Kyoto, a city of tradition and revolution suggests a new style of foods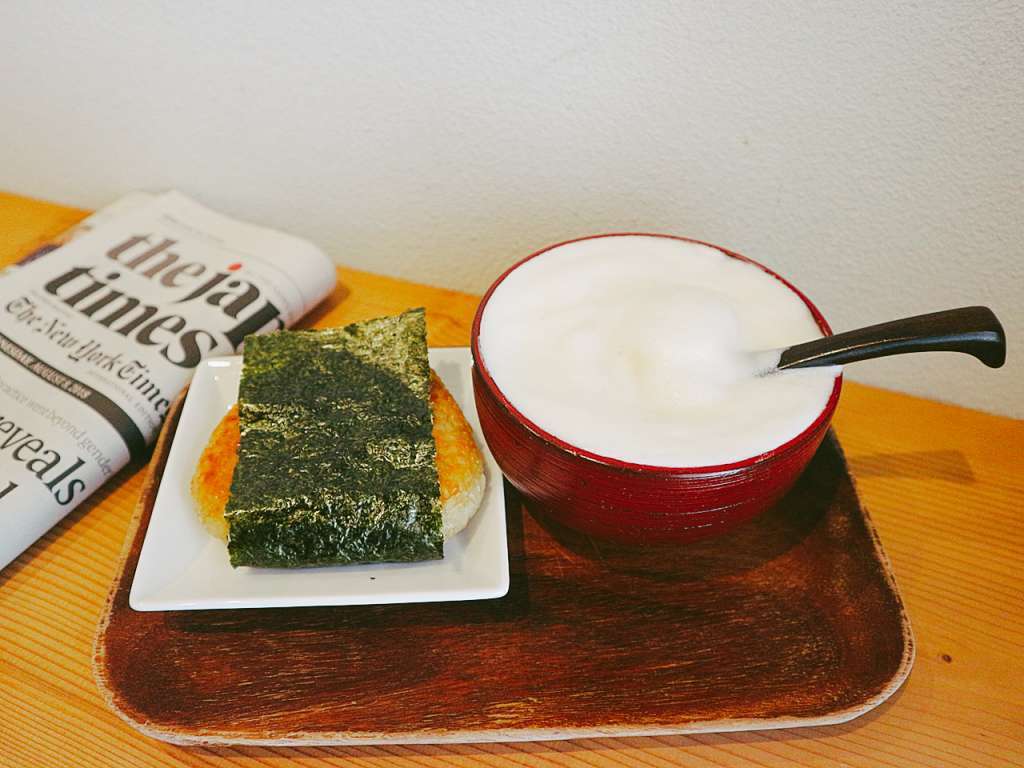 Suggestion of Japanese food culture for the present days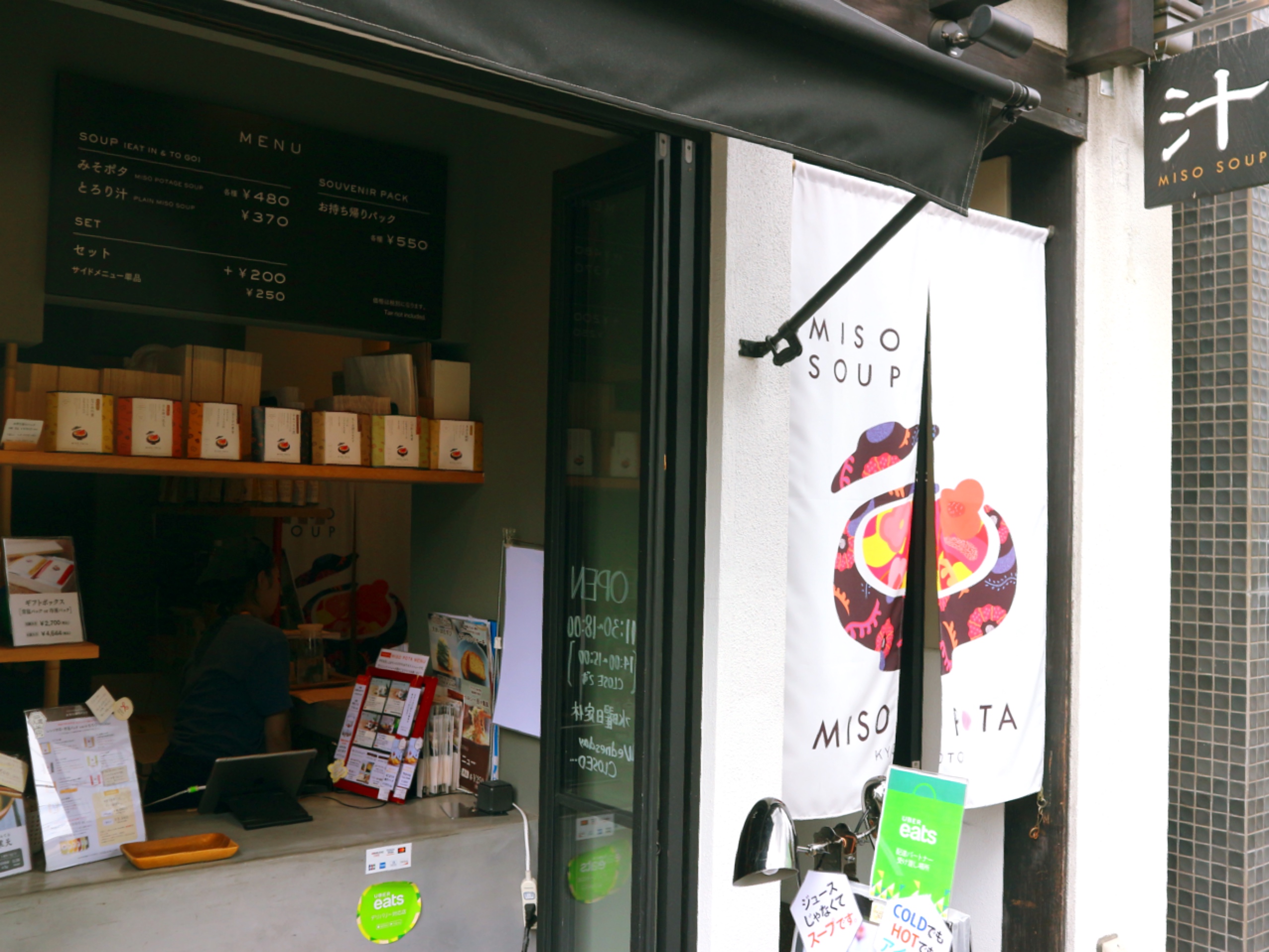 Miso is made from the fermented soya beans, and known as a superfood from ancient times in Japan for smooth skin, anti-aging, diets and preventing from various diseases.
"Miso potage" was invented as a completely new style Japanese traditional miso soup. The shop is highly recommended for vegans and vegetarians, and any health conscious people.
Begin with "Beginning White"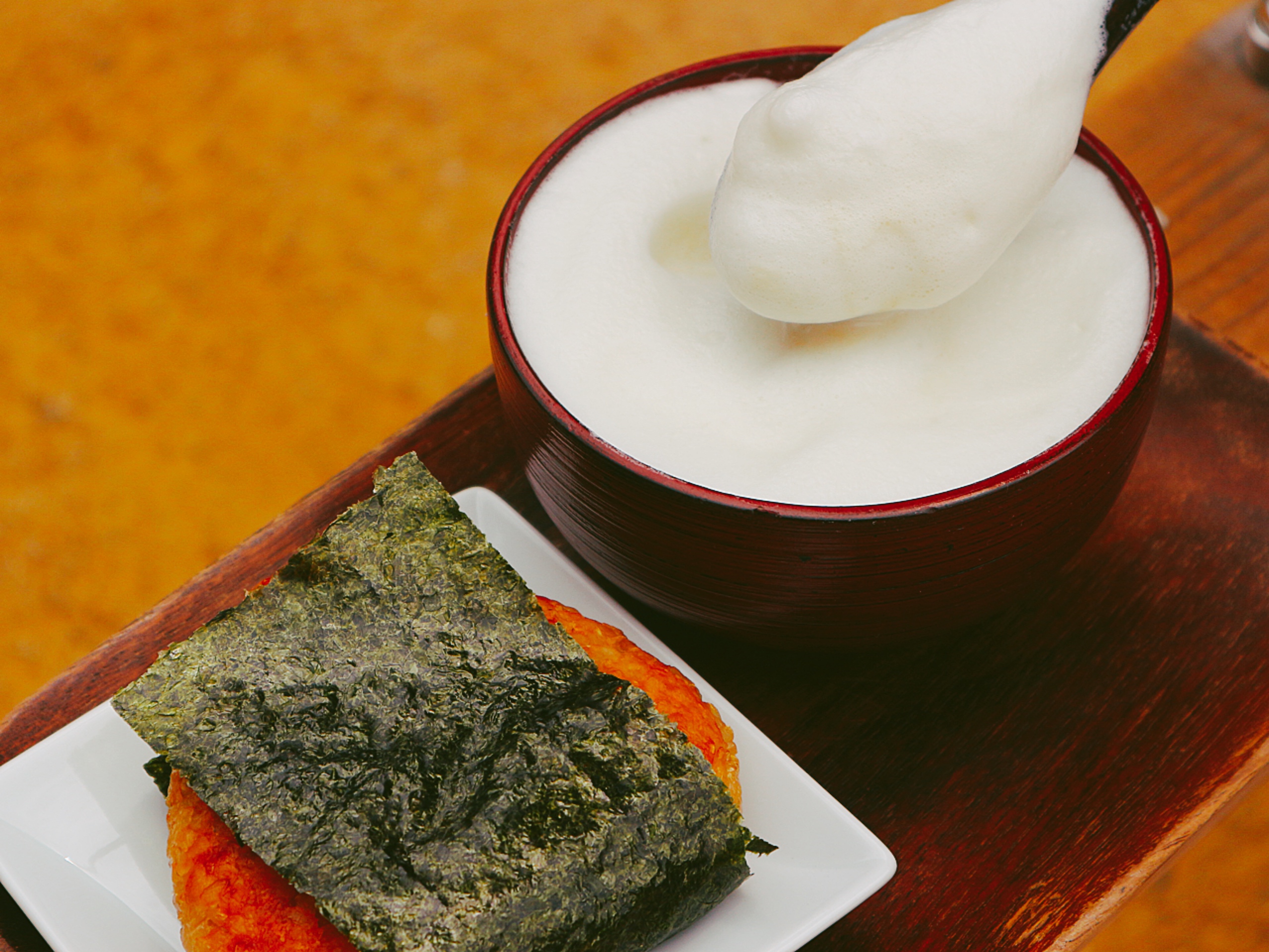 How about the menu "Beginning White" for your first try in Miso Pota?
Based on blended miso soup of white miso and wheat miso, thick and gentle taste of tofu and soya milk spreads in your mouth.
This looks like a simple choice, but the combination of topping "Fuwa-awa" creates an incredible melting texture and fulfills your heart.
Add some big rice balls made with rice from Omi organic genmai for more!
"Brilliant Red" made with organic beets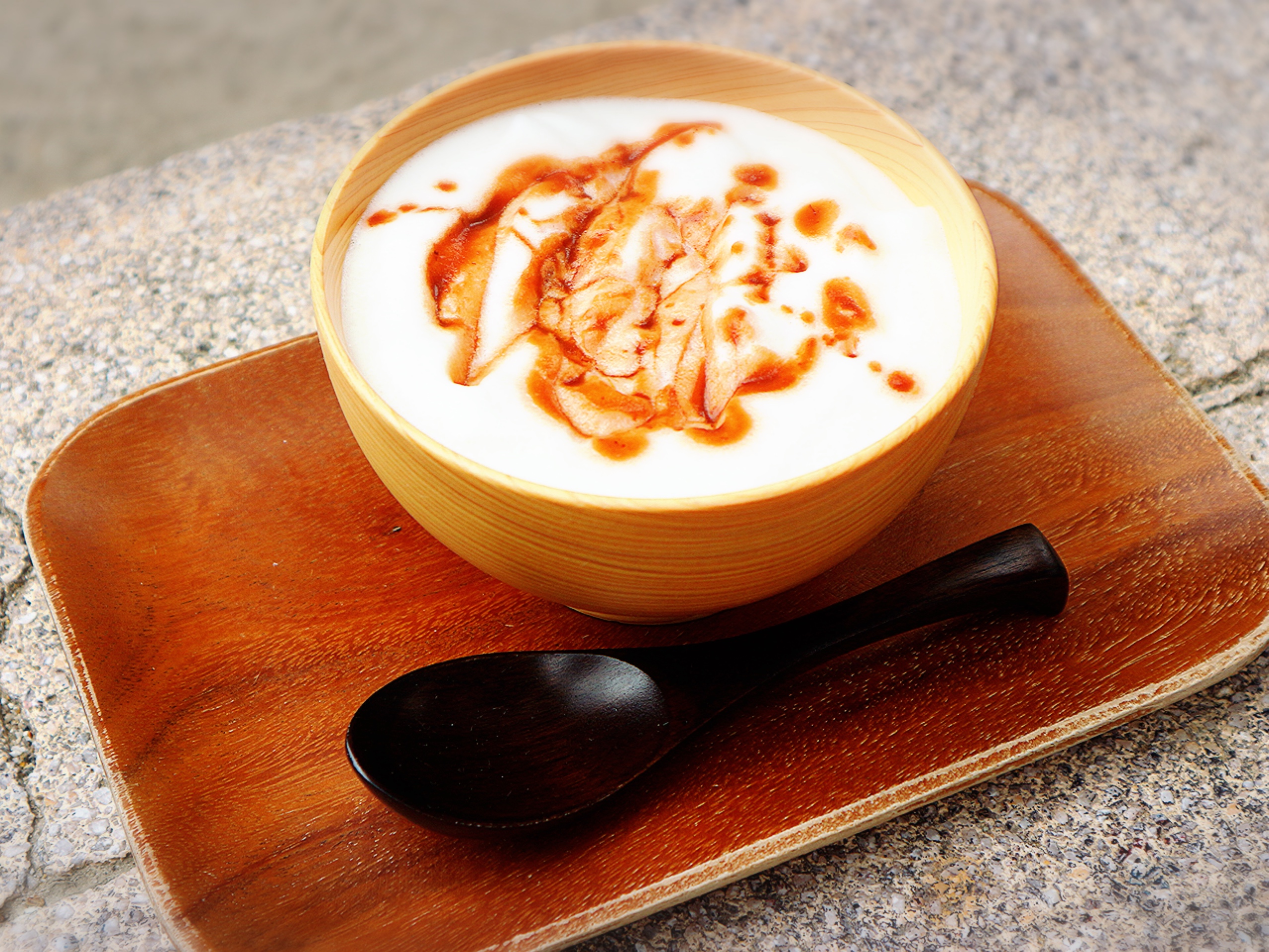 Beets are also called "a miraculous vegetable" "eatable blood transfusion" from their attractive nutritions and minerals.
This is an energetic miso-pota cup with Hacho-miso and wheat miso with the natural taste of beets.
"Prize Orange" with carrots and amazake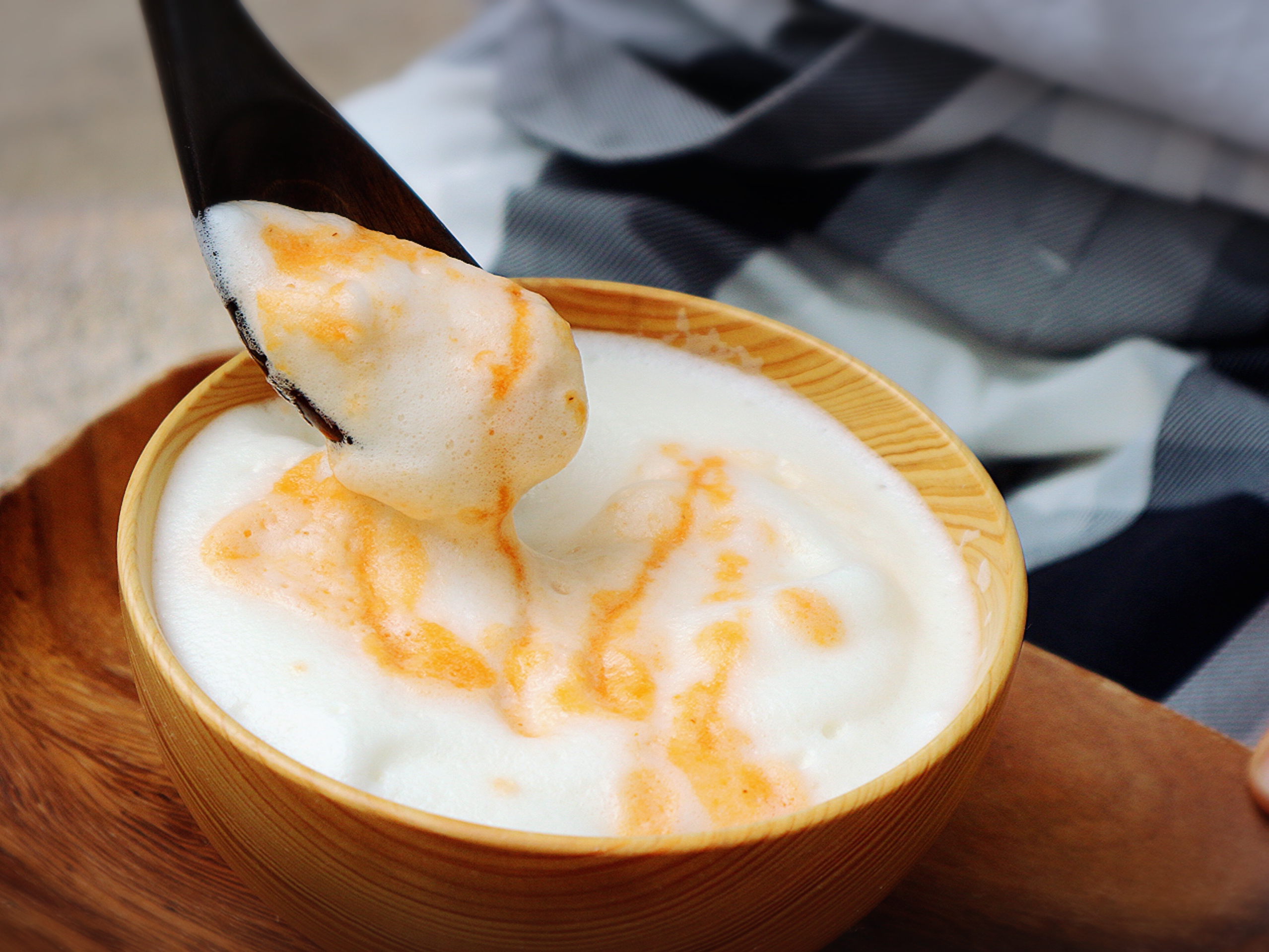 "Prize Orange" is perfect for a snack time soup with it's warm gentle taste.
The natural sweetness of carrots and amazake is also popular for children.
For healthy sweetness, many customers chooses to take this menu out for their snack time.
For gifts and at home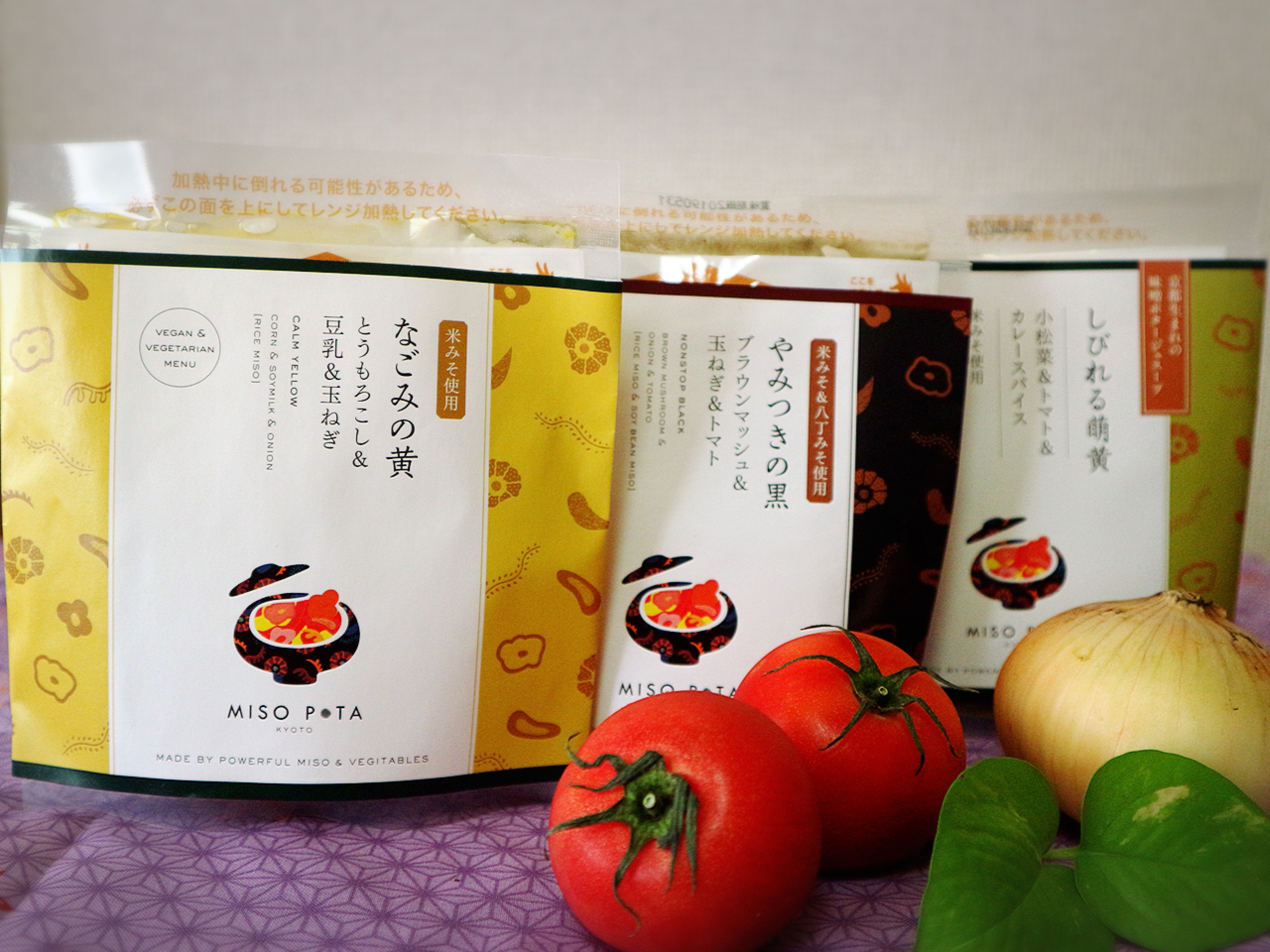 Each of the thick soups with melting vegetables are carefully prepared and also sold in separate packs keepable in the room temperature.
The number of ways to arrange them is infinite by adding toppings, use them as sauce...etc. Fresh tomato flavor and the spicy curry flavored soups are also recommended.
This nutritious natural vegetable soup will support your healthy daily life.
| | |
| --- | --- |
| Name of the facility | MISO POTA KYOTO Kyoto Head Store |
| Address | 〒604-8073 Kyoto City, Nakagyo-ku Rokkaku St. Tominokoji Higashi-iru Daikokucho 88 B1F |
| Tell | 075-754-8630 |
| Nearest station | 8 minutes walk from Subway Tozai Line "Kyoto Shiyakusho-mae" Station |
| URL | http://misopotakyoto.jp/ |
| Business hours | 11:30~18:00 [14:00~15:00 Closed] |
| Regular holiday | Wednesday non fixed |