300 years history of Japanese beauty-Japanese Umbrella shop "Kyoto Wagasa-ya Tsujikura"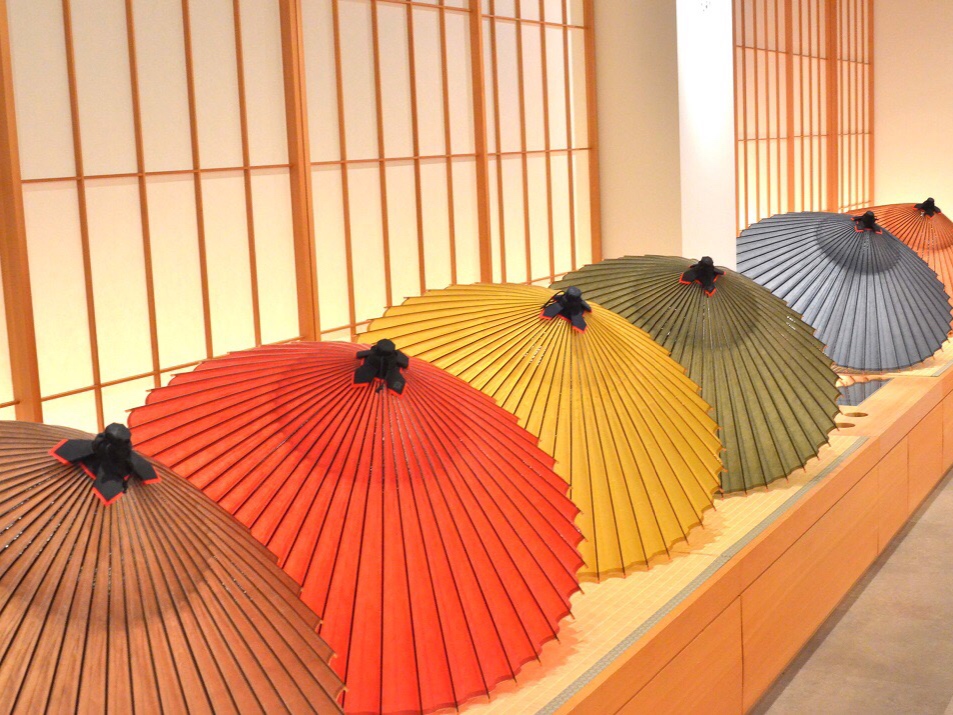 Old beauty associates landscape in the original state in Japan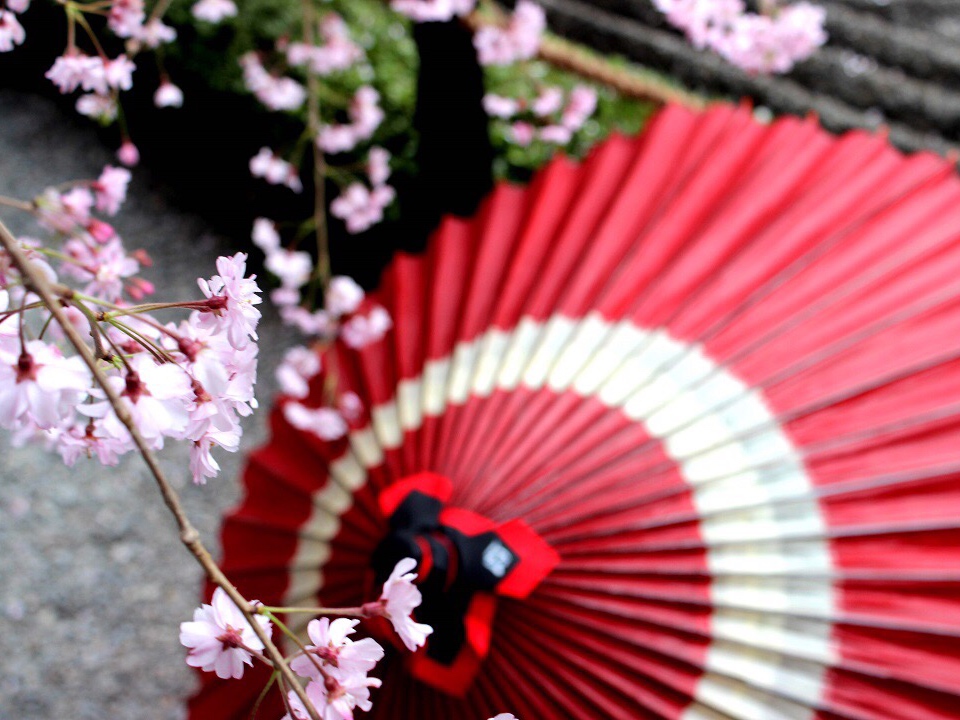 Japanese umbrellas are made of Japanese waxed paper on bamboo bones. For parasols, non waxed paper is used.
Bangasa is used to pick up customers at restaurants and hotels (ryokan) from gate to the building. Jano-me umbrellas are used for maiko and geiko. Parasols on sunny days, and Maigasa for Kabuki and Japanese traditional dance.
Professional Japanese umbrella makers in here "Kyoto Wagasa-ya Tsujikura", take care of each umbrellas in preserved traditional technique with materials all from Japan.
Matching perfectly with Kyoto Miyabi Landscape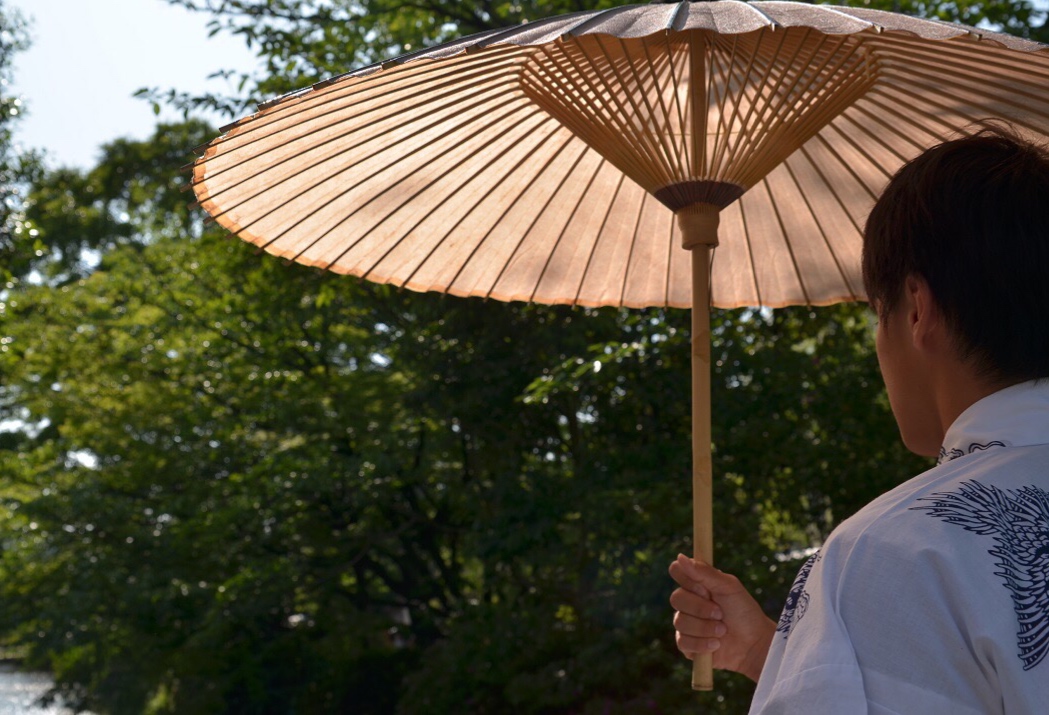 Simply made Bangasa is perfect to enjoy the bamboo and paper texture.
Originally they had numbers and family symbols to show who it belongs to. Since then, they are called Bangasa (Numbered umbrella).
It was said to be mens-like umbrellas due to the structure of tough and bold bamboos, but nowadays they are enjoyed by everyone with many variations of Japanese papers.
Fashionable Japanese Umbrellas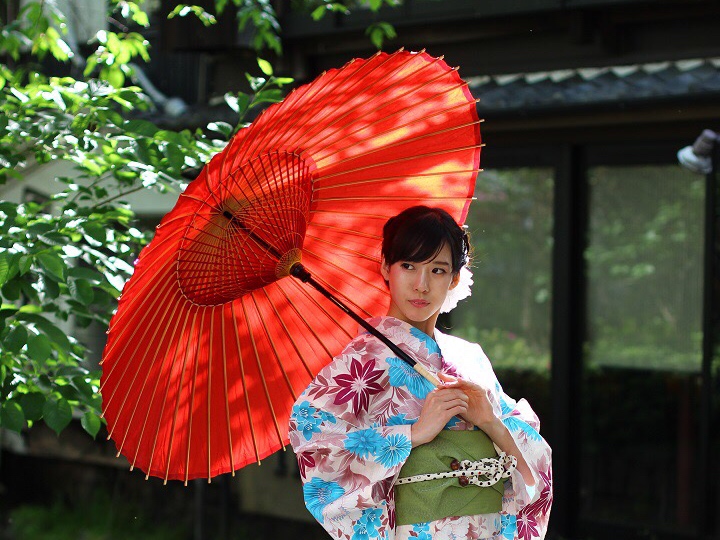 Jano-me has wide choice of colors of Japanese paper and they are enjoyed by people as also interiors in addition to the original purpose.
It's made light and thin compared to Bangasa, and Kagari-strings are beautifully added to reinforce the structure and make people fun by seeing them.
Nowadays, rich variations of colors and patterns of this umbrella makes the rainy day brighter.
Shining Qualities of the Materials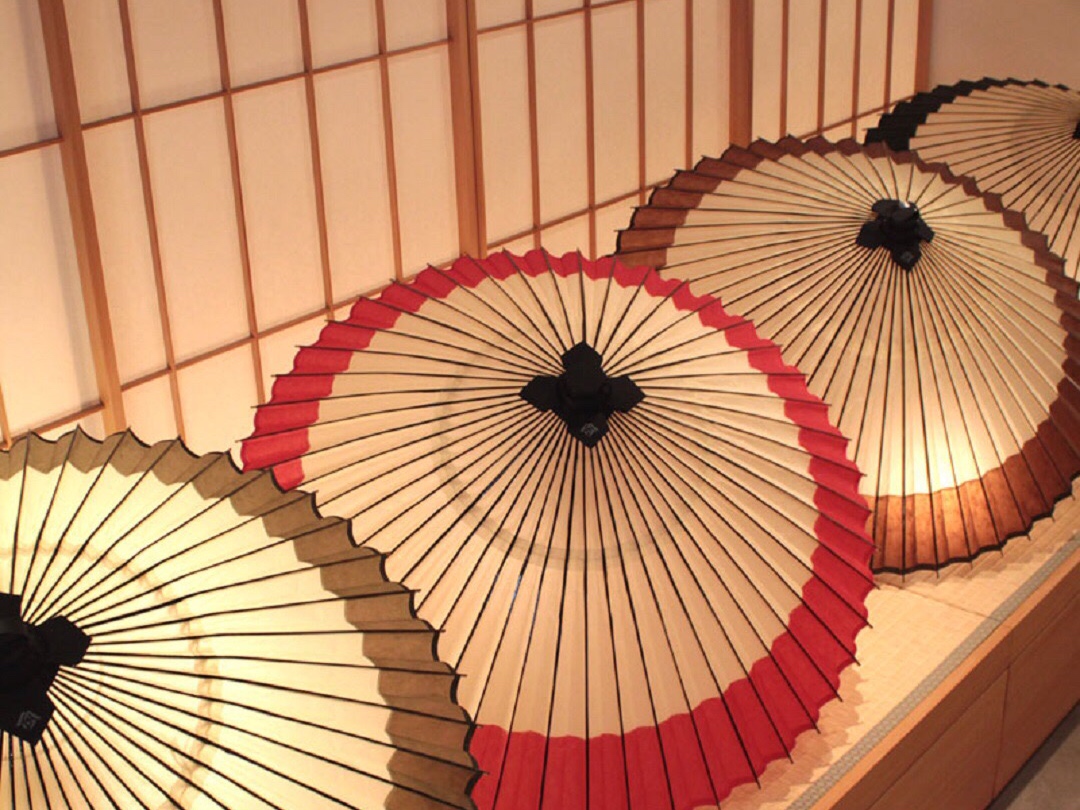 Japanese culture keeps evolving by passing the season transitions and their beauty in daily life.
Although cheep and handy umbrellas are available nowadays, Japanese umbrellas are still loved by many users.
Not to mention the ability as an umbrella, but also how they fit in your hand, their beautiful silhouette, the echo of rain drops are the results of technology and art.
Tradition and Breath of fresh air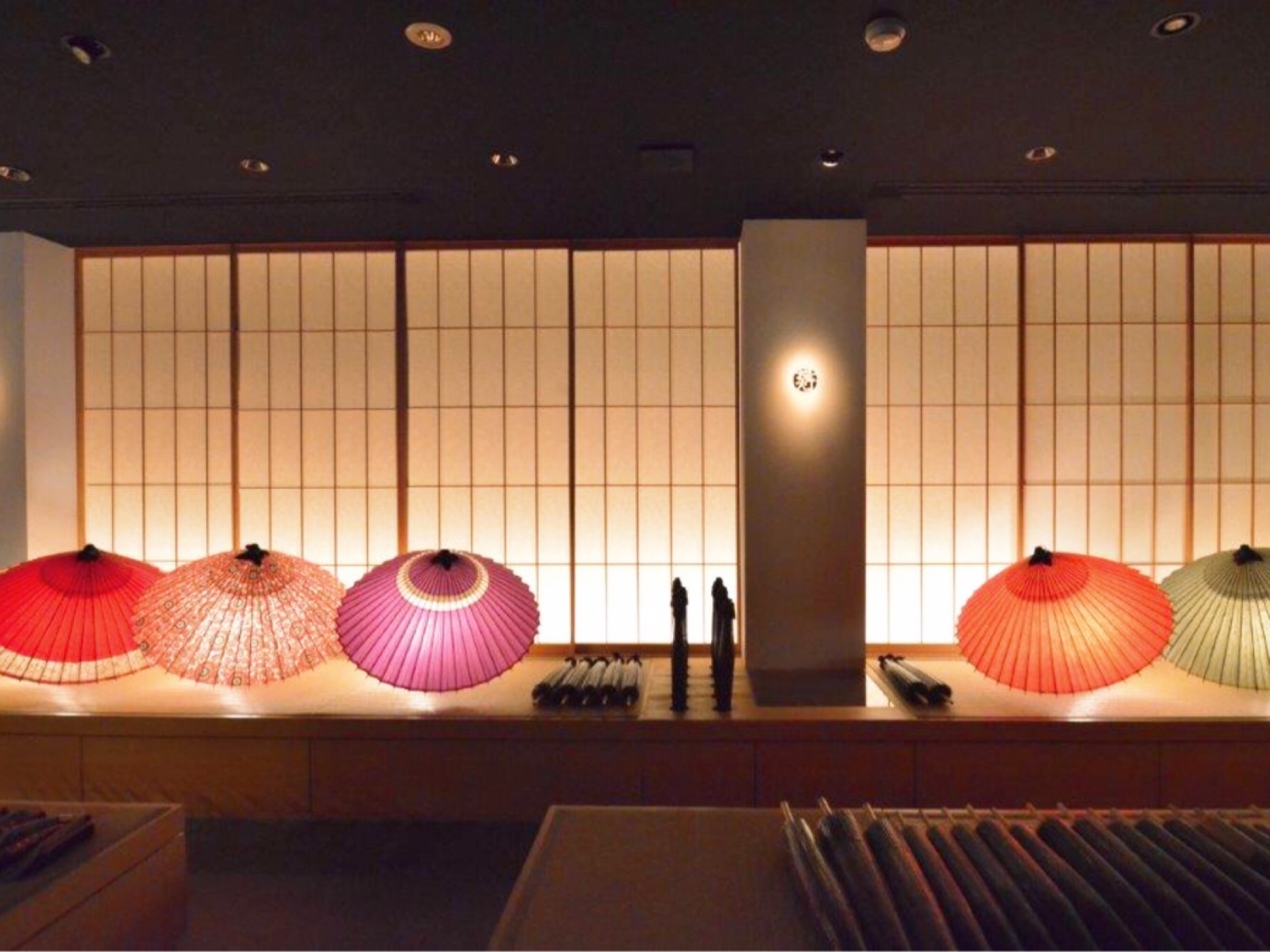 The beauty of bamboo fine bones in radial pattern is delicate and strong at the same time.
The soft light coming through Japanese paper reminds you the comfort of share under a tree.
Their motto is to keep providing the real Japanese umbrellas made in Japan, with traditional and cultural method they have passed down for over 300 years.
Umbrellas made in "Kyoto Wagasa-ya Tsujikura" will keep attracting people from Japan and abroad by keeping their motto and also by handling the change of trend, environment and era.
| | |
| --- | --- |
| Name of the facility | Kyoto Wagasa-ya Tsujikura |
| Address | 〒604-8026 Kyoto City, Nakagyo-ku, Kawaramachi Shijo Agaru Higashi-gawa, TSUJIKURA build. 7F |
| Tell | 075-221-4396 |
| Nearest station | 2 minutes walk from Hankyu line "Kawaramachi-station"/5 minutes walk from "Gion-Shijo Station" |
| URL | https://www.kyoto-tsujikura.com/ |
| Business hours | 11:00~19:00 |
| Regular holiday | Wednesdays |