Simple and Tasty Rice Cake Shop Loved by Tourists and Locals "Kyono Rokujo Oyakimochi Saryou"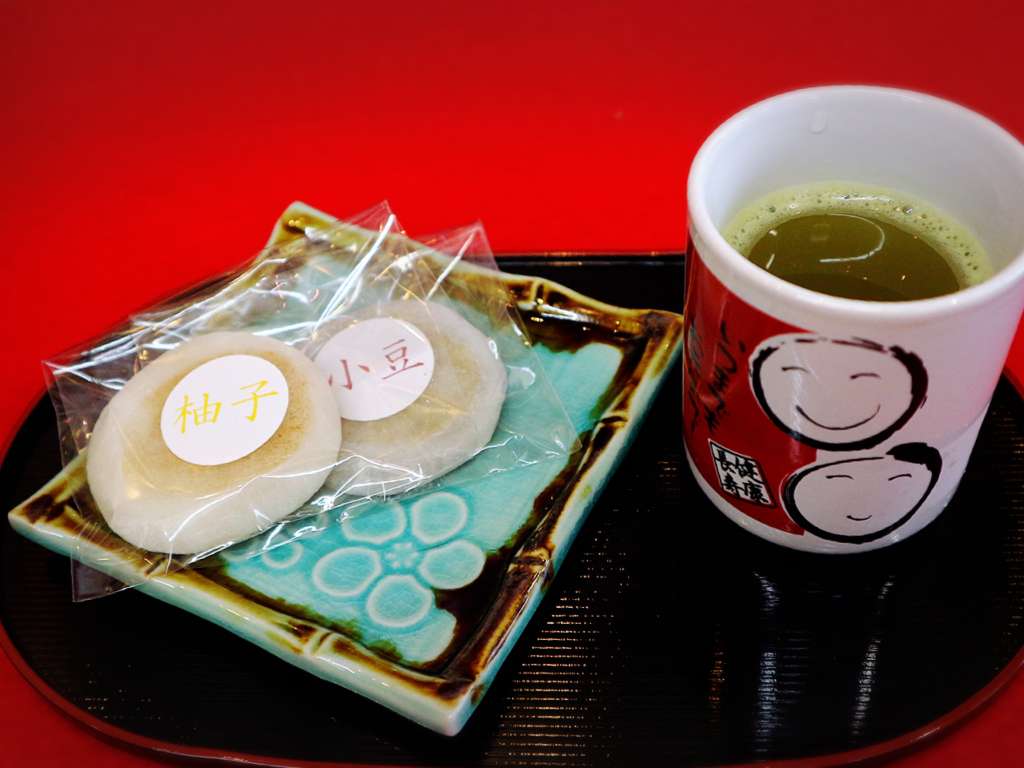 A comfortable store with a gentle atmosphere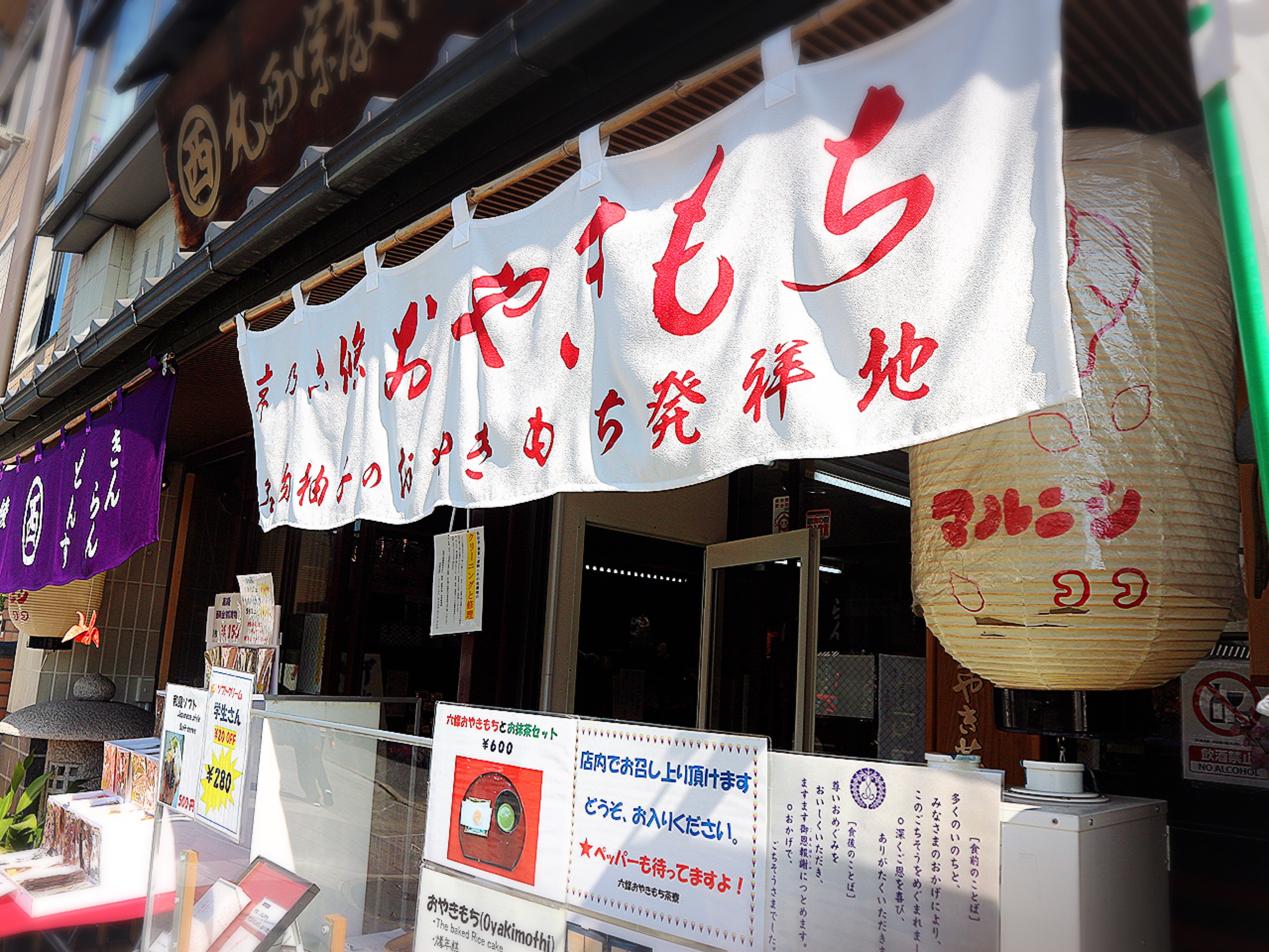 How about trying the "Rokujo Oyakimochi" (roasted rice cakes) which were loved by the saint Shinran at the store facing Horikawa Street right in front of Nishihonganji Temple?
The red bean paste with an elegant flavour is thinly wrapped by Mochi (rice cake) dough and it is popular for being soft and delicious even when it gets cold.
Please stop by for a while on the occasion of your next trip and have a look at the store.
The specialty "Rokujo Oyakimochi" (Roasted Rice Cake)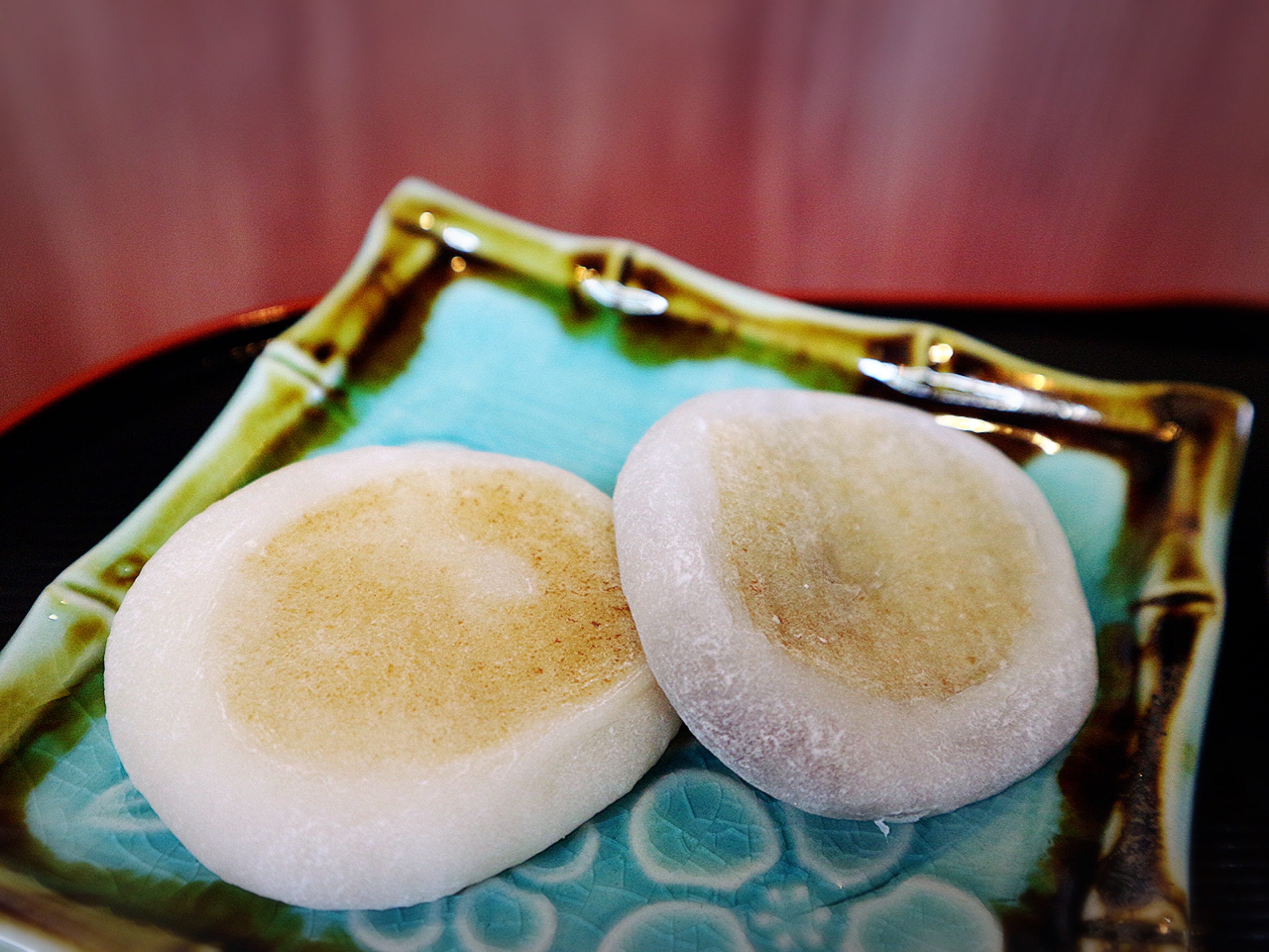 There are the popular classic red Azuki bean rice cake and the Yuzu rice cake which has a slight fragrance of citrus fruits.
You can buy a single rice cake or casually get a takeaway with individual packaging. If the weather is good you can eat it while walking or take it home and have it as a little snack.

Red Azuki bean soup with small Rokujo rice cakes and golden leaves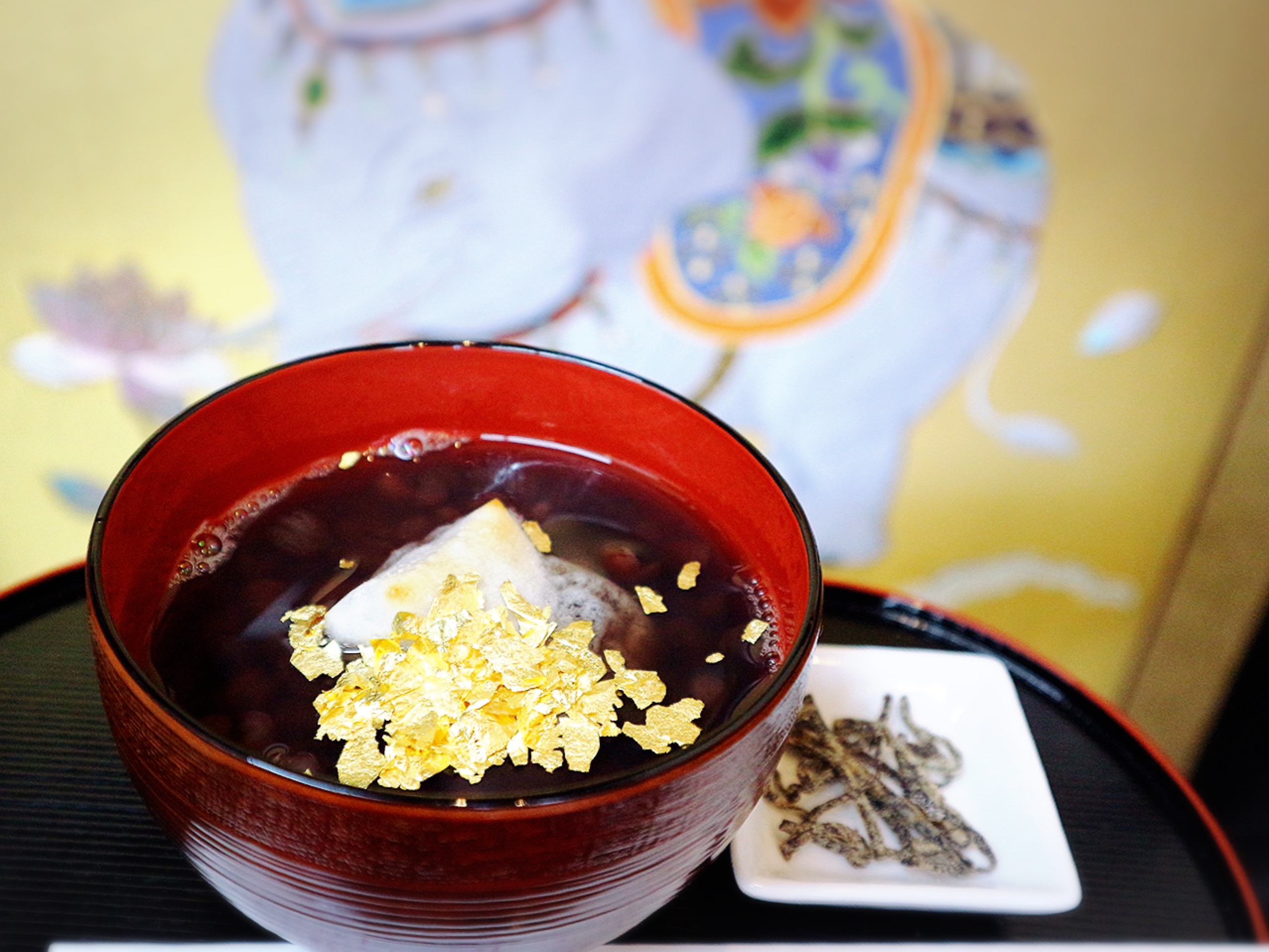 The tastiness of the carefully boiled selected red Azuki beans spreads together with gentle sweetness.
Apart from the roasted rice cakes and the red bean soup, Dango or sweet half sake are offered depending on the season.
The steam which clouds your glasses is also entertaining and if you come by for a little break from sightseeing the soup will warm up your body.
Someone popular among everybody in town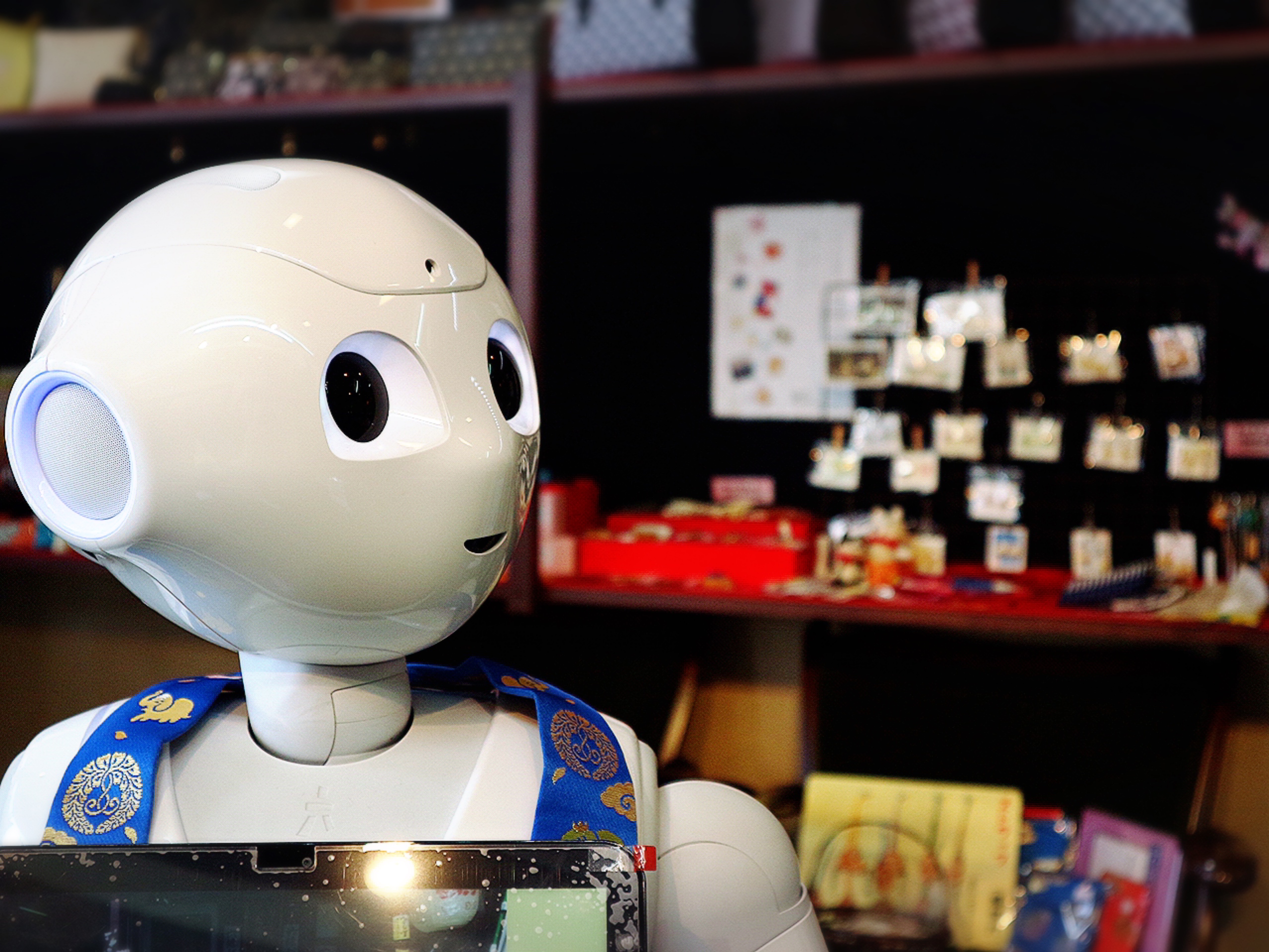 In the store a variety of Japanese accessories and miscellaneous goods gather which is convenient when looking for Kyoto-style souvenirs.
The store's attraction, the robot Hikari-kun, dances, guesses people's age and can play which is very interesting for children.
Hikari-kun who also demonstrates Kyoto dialect and his voice makes everybody smile and unconsciously stay a little longer.
A little break from sightseeing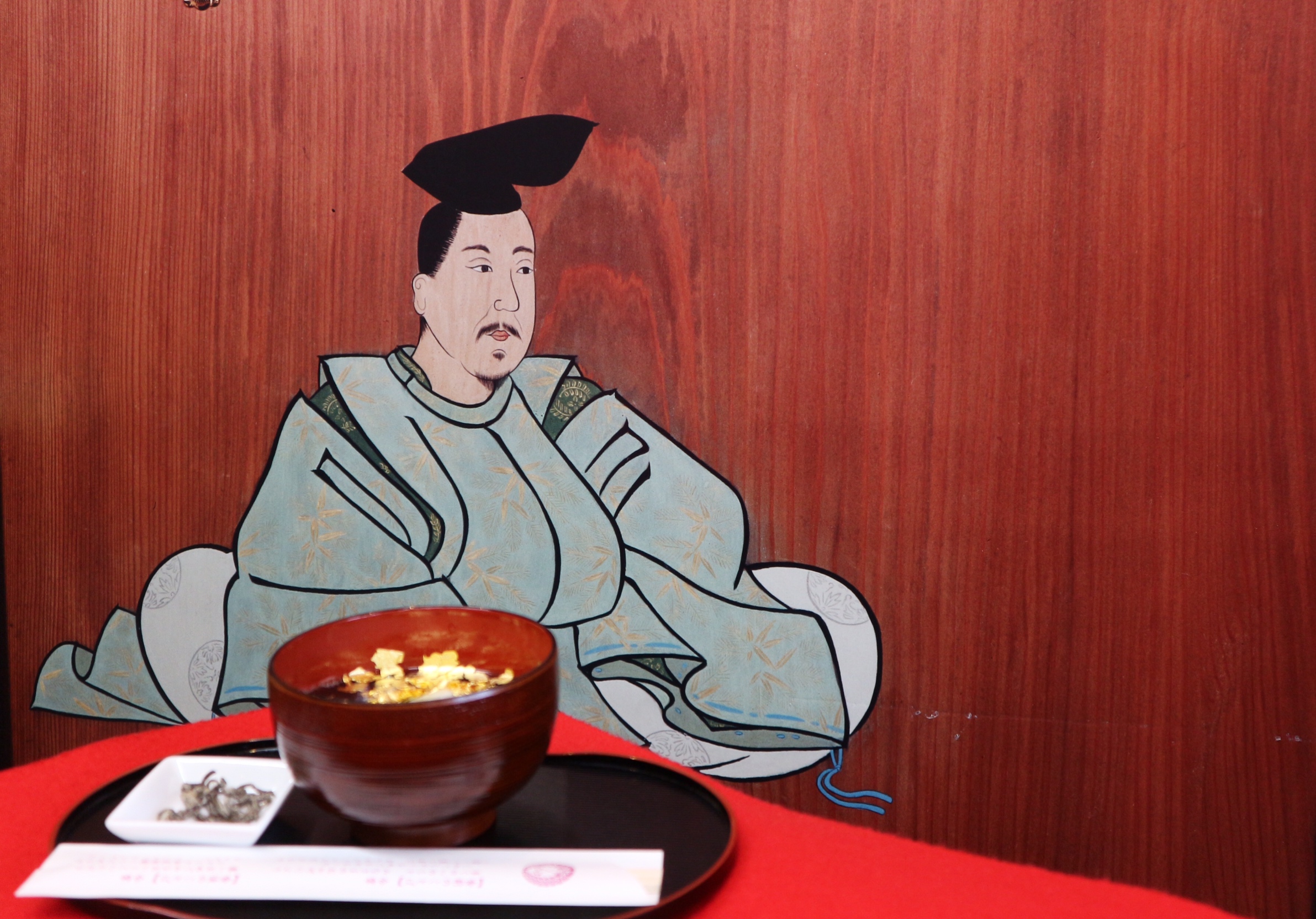 Since the fabric store is run by a tea store the atmosphere is relaxing. Let's sit down on the eye-catching bench of red carpet and take a breath in front of the folding screen with historical figures.
The Nishijin Silk Fabrics including the beautiful gold brocade fabric and the wonderful brilliance of the pure silk with golden brocades elevate your Kyoto sightseeing mood.

| | |
| --- | --- |
| Name of the facility | Marunishi Shukyo Fabrics Store in Honganji Temple Kyono Rokujo Oyakimochi Saryou |
| Address | 94 Sakaicho Nishinakasujidori Hanayacho Sagaru, Shimogyo Ward, Kyoto City 600-8349 |
| Tell | 075-361-1882 |
| Nearest station | JR "Kyoto Station" |
| URL | https://rokujyo-oyakimoti.jimdo.com/ |
| Nearest bus stop | Kyoto City Bus "Nishihonganji-mae" |
| Business hours | 10:00〜17:00 |