Maiko Theatre: Get up close with beautiful Maiko!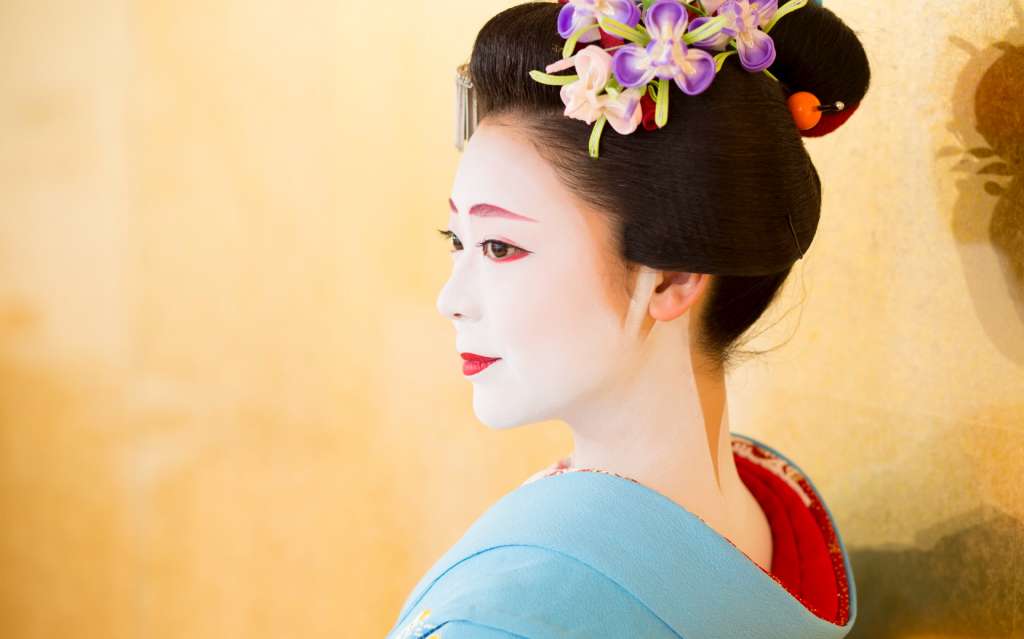 A place where you can meet Maiko!
Kyoto is well known for its Maiko but it is hard to find them on the streets. Maiko Theatre is located close to Gion, Kiyomizu Temple, and many other famous tourist spots in Kyoto. It is one of the very few places where you can enjoy Maiko performances at a reasonable price.
Maiko moving and speaking right in front of you!
Maiko Theatre runs on a reservation system, and as long as seats are open you are welcome to reserve on the day-of as well! You are sure to be overwhelmed by the energy and beauty of the live Maiko performance. After the main performance, the Maikos will come to each of the tables to talk to the guests. Enjoy the rare and personal experience!
Elegant with every move
Every course comes with a present (Maiko Theatre original towel) as well as a chance to take a picture. The tables are set so that everyone - from big families to tourist groups - can enjoy! There are children rates so that guests from every age group can experience the Kyoto "omotenashi".
Every course comes with a different kind of fun!
If you chose the Ofuku course, you can watch a Maiko conduct a traditional Japanese tea ritual right in front of you. There are also courses that come with lunch sets, and others with all-you-can-drink. All courses can be adjusted for vegetarians and those who cannot drink alcohol.
The Otafuku course is great for first-comers
You can try matcha green tea and traditional Japanese sweets. Every bite is full of deep flavor, sending you home with a sense of awe beyond your imagination.
| | |
| --- | --- |
| Name of the facility | Maiko Theatre |
| Address | 302-2 Daikokumachi Dori Gojo Agaru 2 cho-me daikokuchou, Higashiyama-ku, Kyoto, Kyoto 605-0832 |
| Tell | 075-741-8258 |
| Nearest station | 5 minutes from Kiyomizu Gojo station (Keihan line) |
| URL | https://maikotheater.jp |
| Nearest bus stop | 7 minutes from Kawaramachi Gojo (City Bus) |
| Business hours | Telephone services 10:30am〜18:00pm |
| Admission fee | Depends on corse (see HP) |
| Remarks | Please turn off the flash on your camera during Maiko performances |