Things you want to do when you come to Kyoto Station! Tips to enjoy Kyoto recommended by locals as well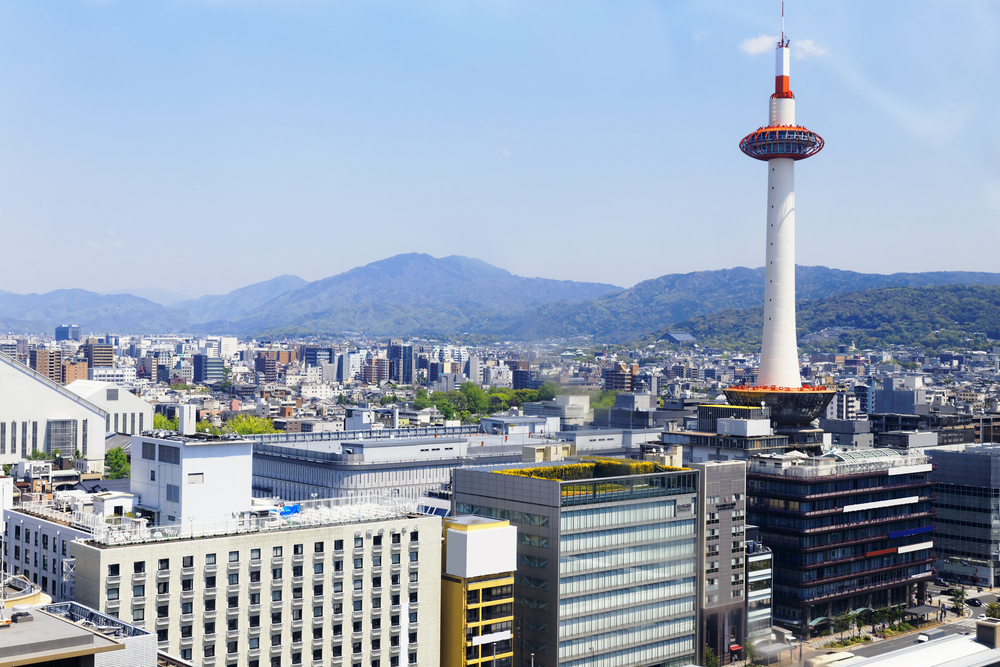 When you step out of Kyoto Station let's look back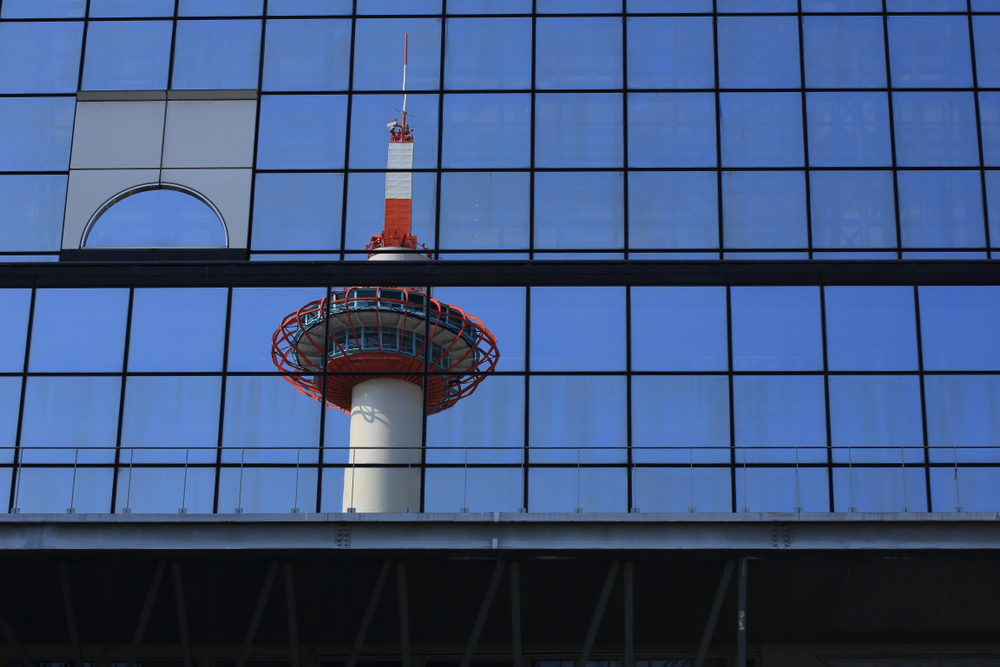 When you take a step out of the Karasuma Exit of Kyoto Station it will be crowded with people who take the bus or taxi to go sightseeing but please stop once and look back behind you.
Kyoto's symbol the "Kyoto Tower" reflects on Kyoto Station.
One unconsciously tends to be distracted by other sceneries but we recommend to first take a picture in this amazing scenery.
At night it shines like a night skyline.
As for dressing "Kimono" just as expected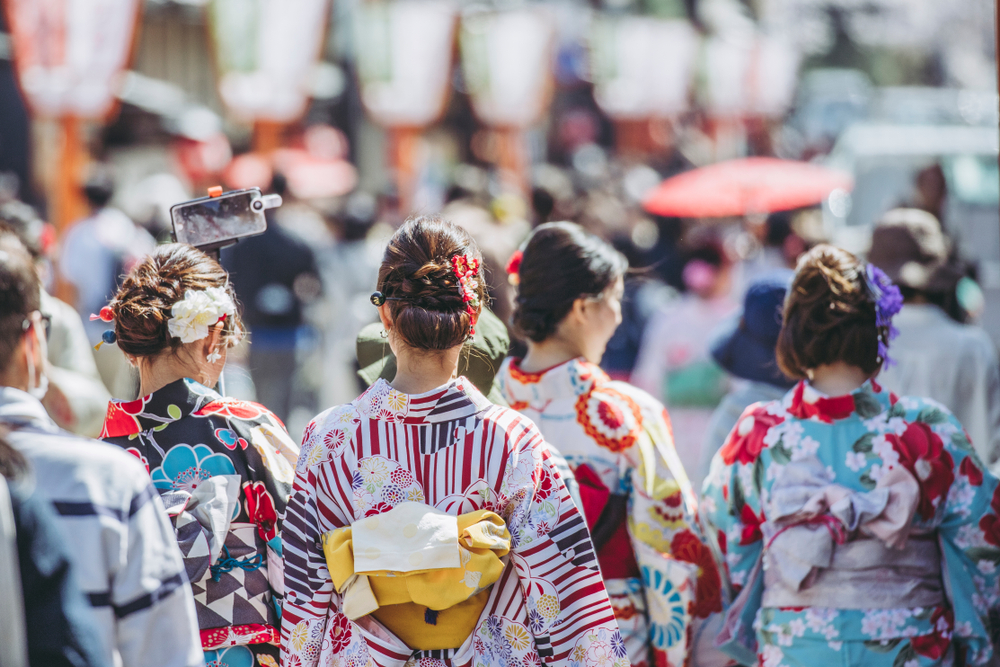 We also recommend dressing in a Kimono before going out for sightseeing in the city of Kyoto.
If you dress up in a rental Kimono shop and transform into a beautiful appearance to make it a memorable travel your travel will be twice as much fun.
Your mouth will be enchanted too by the Matcha sweets you can enjoy at Kyoto Station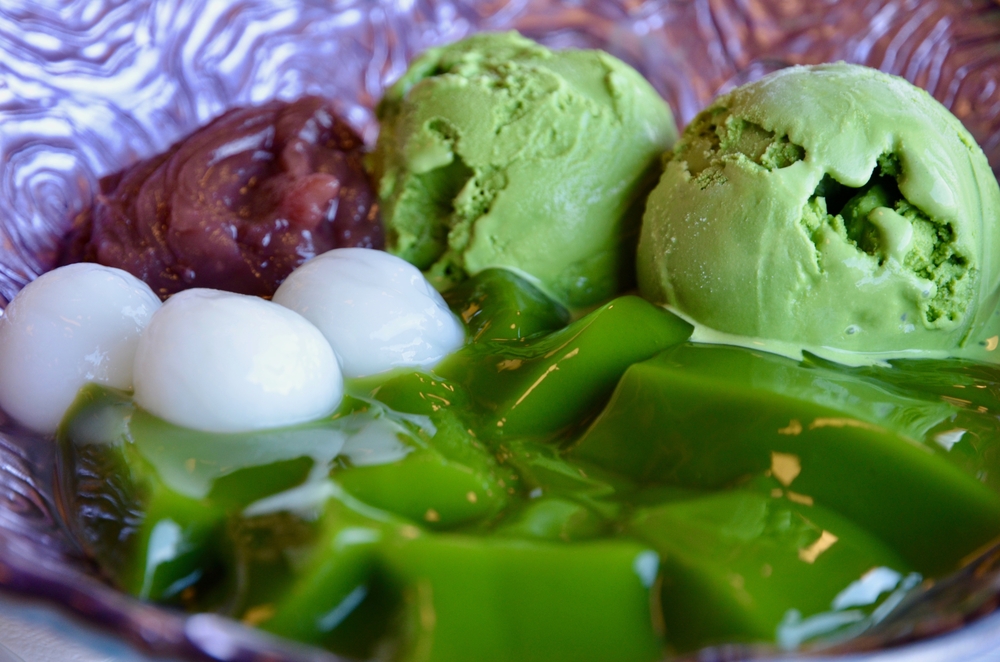 If you come to Kyoto one thing you might want to eat once are the Matcha sweets.
At Kyoto Station you can enjoy various Matcha sweets from Japanese to Western sweets including vegetable gelatin​, ice cream, gelatin desserts, cookies, chocolate, parfaits and steamed yeast buns.
Please check your preferred store as there are many famous stores.
We recommend Japanese pickled vegetables also popular among tourists as a souvenir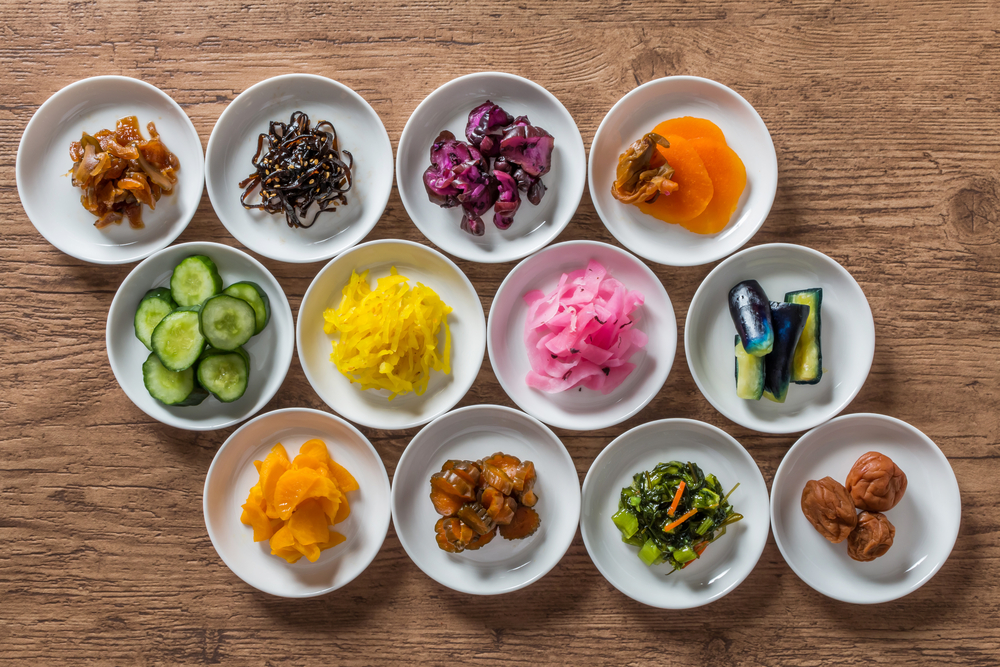 Japanese pickled vegetables made from vegetables harvested in Kyoto are popular not only among locals but also among tourists.
Japanese pickled vegetables have a slightly different taste from pickles and have absorbed a good taste. There are many specialty stores in the underground passage of Kyoto Station.
Tasting is possible in all stores and if you find your favourite pickles and make them a souvenir your family and friends will probably be pleased about this taste of Japan.
Please be sufficiently careful about the date of expiry.
For women please try taking the lovely silk crepe goods in your hands.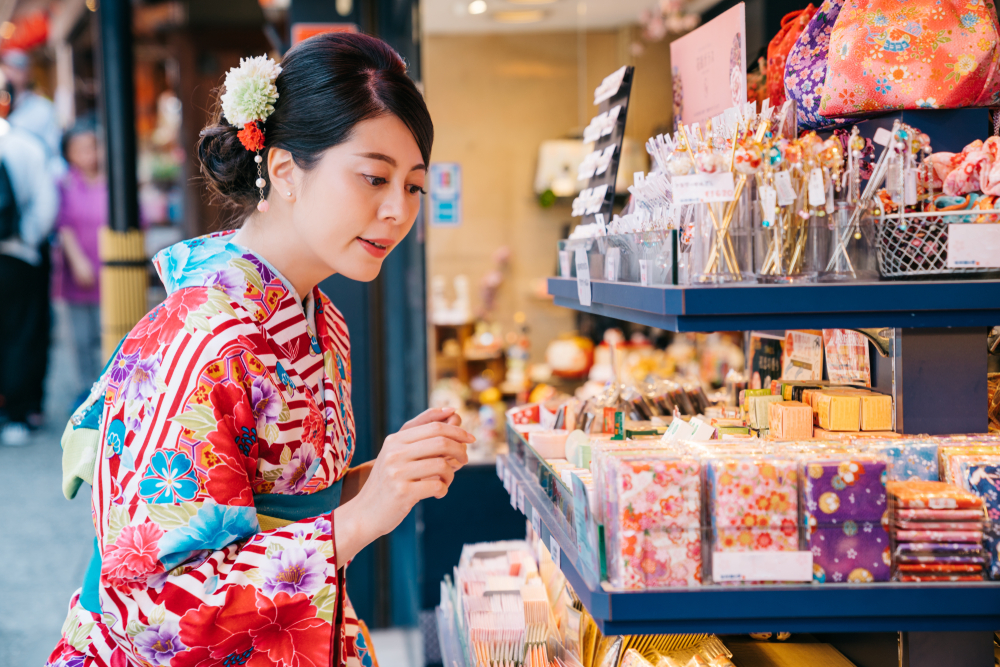 The goods made of silk crepe which are sold at Kyoto Station in large numbers are very popular among women.
Mirrors convenient to put into your bag or blotting sheets, pouches in which you can store your cosmetics and purses are ideal as souvenirs or for the daily use.
Let's obtain one of these beautiful and good feeling silk crepe goods.